Thinking about Managing your own travel team? 
THE OSWEGO COBRAS ARE ACCEPTING APPLICATIONS FOR HEAD COACHES FOR THE 2019 SEASON.  IF YOU HAVE AN INTEREST IN COACHING PLEASE FILL OUT THE APPLICATION FROM THE LINK ABOVE.  Currently we are looking for a 8U & 9U coach.   Any questions please reach out to Brian Mannis @ 331-703-1313 or email @ ronmannis@sbcglobal.net
Tryout Registration link is now open so don't forget to sign up.  
All Tryouts will be at Oswego East High School 
1525 Harvey rd. Oswego IL 60543
**8U & 9U Tryouts are being rescheduled due to not having any coaching interest.  Tentative dates will be July 28th & 29th from 2-4 pm at OEHS #6.  If you are interested in coaching please contact ronmannis@sbcglobal.net and fill out a manager application on line.  **
8U/9U combined -Sunday from 2-4 pm at OEHS field 6
*Currently no coach at 8u so 8u is encouraged to tryout for the 9u team.   
10U-Contact Brad Engfer at bradengfer@gmail.com
11U red still looking for one more experienced travel player for a private tryout contact Matt Koteski mattkoteski@u-46.org 
11u White still looking for 2-3 players.  Contact Joe Frasca at jfrasca1@bad-medicine.com
12U-Team is full 

13U-For a private tryout please contact tanddpanozzo@comcast.net
14U Red-Looking for one experienced travel player please contact ronmannis@sbcglobal.net 
15U- Contact Nick Petsche @ 1-630-414-2201
2018 Oswego Cobras Accomplishments
 Congratulations 11U Cobras on the 1st Championship of 2018
Monster of the Midway Champions!
Congrats 12U Cobras on taking 3rd place out of 18 teams at the Lisle Spring Slugfest
Congratulations 11U Cobras
Battle at the Bridge Champions
Congrats 12U Cobras on taking 2nd Place at the Aurora Travel Baseball Spring Fling

Congrats 11U Cobras - Champions of the Silver Series Championship
Congratulations Cobras 13U Red - Fox Valley Super Regional Champions
Great job on winning and taking on a tough CDBL team!
 Congratulations 12U Cobras on going 4-0 on Memorial Day Weekend
North Aurora Memorial Day Tournament Champions
Congrats 17U Cobras Red - Cincy Flames Summer Classic - Bronze Division Champions
Congrats 12U Cobras on taking 2nd Place at the Carpentersville "Hit One for Dad" Tourney
Congrats 13U Cobras Red on taking 2nd Place at the CDBL Rockets Father's Day Classic Tourney
 Congratulations 17U Cobras - Illinois College Showcase @ Purdue Northwest
Champions
2019 Oswego Cobras Rosters 
9U Red
Tucker Bea
Jonny Doogs
Dylan Doogs
Jeffrey Engfer
Luke Hernandez
Justin Holden
Cameron Logan
Duncan Kubek
Aiden Robles
Santino Velasco
Braden Currer
10U Red
Dominic Battista
Noah Diest
Brady Dunnett
Tanner Glock
Kamrin Jenkins
Zach Johnson
Derel Kubek
Eliseo Liscano
Myles Spaeth
Niko Villacci
Zach Washington
11U Red
Preston Popovich
Brett Connolly
Dallas Miller
Kevin Dunham
Maddox Gerwig
Nolan Warren
Brogan Mello
Isaiah Logan
Seth Gilliand
Joey Arend
Donovan Williams
12U Red
Dylan Baker
James Ferguson
Ben Ford
Jason Fye
Andrew Karsten
Justin Morrissey
Kyle Mowrer
Nick Panozzo
Gage Range
Jayden Saa
Ryan Miller
13U Red
Connor Mannis
Chase Gerwig
Andrew Platt
Dylan Kubek
Jordan Logan
Ethan Valles
Ethan Havertape
Andrew Kangas
Cade Duffin
Ryan Sigale
Trey Hernandez
13U White
Brian Pasillas
Patrick Flynn
Anthony Comperda
Kyle Munch
Alfonso Rubio
Bennett Schultz
Mark Golminas
Ryan Green
Brandon Scioli
Liam Mitchell
Ben Grunloh
Declan Atkinson
14U Red
Robert Barnes
Roman DelaRosa
Noah Dowler
Joey Feltman
Jake Gustaitis
Devin Jaltuch
Dalen Lamberson
Dylan Lange
Nathan Petsche
Matt Schuitema 
17U Red
Jimmy Cotterill
Cam Knauss
Jeremy Johnson
Spencer Collins
Bhaven Shah
Brandon Sfikas
Jason Kirchner
Ryan Heger
Josh Madsen
Mitch Glennon
Colby Walters
Liam Geoffroy
Matt Bergin
Tate Smith
Justin Fichte
 Congratulations 12U Red - 1st Place KCBL Gold Division Tourney
Congratulations 12U White - 2nd Place KCBL Silver Division Tourney
Congratulations 16U Cobras Red - 1st Place BOMC Summer Championships
Congratulations 16U Cobras White - 2nd Place College Exposure Invitational Rockford
Congratulations 9U Cobras - 1st Place Diamond Classic in Aurora

Congratulations 11U Cobras - 1st Place at De Pere Wisconsin Tournament

Congratulations 9U Cobras on taking 1st place at the Huntley Raiders Summer Classic
Congratulations 9U Cobras - 2nd Place at the New Lenox Memorial
Congratulations Oswego Cobras 12U Red
1st place at the North Aurora Storm Wood Bat Memorial Tournament
Congratulations to Oswego Cobras 9U on taking 2nd Place at the Freedom Fest Tourney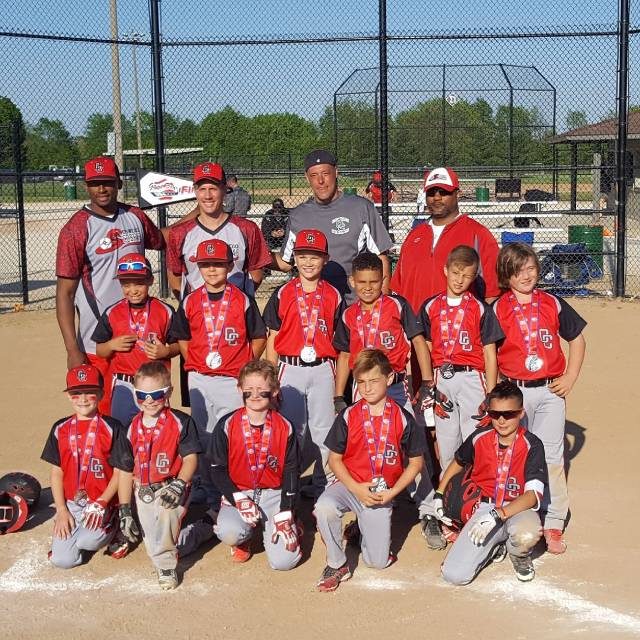 Congratulations to Oswego Cobras 11U on taking 2nd Place at the Winfield Memorial Day Tournament
Congratulations to the Oswego Cobras 12U red for taking first place in the USSSA Woodside Sports Complex Kickoff Classic.  They took 1st out of twelve teams and knocked off the 1st, 2nd, and 3rd seeds. What a great weekend of baseball and well done boys!