New teams and players are always welcome
We are a USSSA sanctioned league
Welcome to the 2018
Plainsboro Coed Softball League
Today is Monday October 22nd.
Our next games will be played tomorrow night.
Final FALL make-up Games Are now published.
2018 UPPER Division Champions Wrecking Crew
  UPCOMING EVENTS:
The Plainsboro Coed Softball League Wing Eating Contest Returns this Fall.
For more information about all events and joining the Plainsboro Coed Softball League for our 2018 season contact: fgavin3884@comcast.net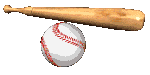 PLAINSBORO COED SOFTBALL LEAGUE OVERVIEW:
The Plainsboro Coed Softball League is a Recreational Adult Coed League. Teams are made up of at least 3 female and 7 male players in the field. League games begin in April and continue throough mid-August.
Our league plays Monday's through Friday's at 6:30pm and 8:00pm and on Saturday mornings during our regular season.
We are the ONLY league in the area that offers SCHEDULING FLEXIBILITY for teams during our regular season.
Our FALL division starts after Labor Day. Fall games are played on Tuesday nights, Friday nights, and Saturday afternoons.
Oct 23
2018 Plainsboro Coed Softball FALL Division
Wrecking Crew @ Bloomburgers
6:30pm
Free Agents @ Hit & Run
6:30pm
Bloomburgers @ Free Agents
7:45pm
Earthscape @ RECKLESS
7:45pm
Oct 26
2018 Plainsboro Coed Softball FALL Division
Earthscape @ Free Agents
6:30pm
Wrecking Crew @ Hit & Run
6:30pm
Free Agents @ Tailgaters
7:45pm
RECKLESS @ Wrecking Crew
7:45pm
Oct 30
2018 Plainsboro Coed Softball FALL Division
Free Agents @ Hit & Run
6:30pm
Bloomburgers @ RECKLESS
6:30pm
Ivy Inn Seadogs @ Wrecking Crew
7:45pm
Tailgaters @ Bloomburgers
7:45pm
View Full Schedule