2007 KP President's Week Indoor CHAMPIONS!
3X Sportsmanship Award Winners (Fall 2006, '07 & '08)
2008 Bellport Indoor Undefeated CHAMPIONS!!
2005 LI Soccer Shootout Undefeated CHAMPIONS!
FALL '05 LIJSL Division "SS" CHAMPIONS!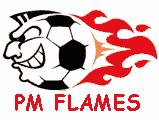 FLAMES Soccer......We Burn The Competition!
The Pat-Med Flames are a competitive boys travel soccer (A) team 
 2008-09 Overall Record: 1-6-2 (9 games) U13
 2007-08 Overall Record: 14-13-2 (29 Games) U12
 2006-07 Overall Record: 18-10-4 (32 Games) U11
 2005-06 Overall Record: 22-12-11 (45 Games) U10
 2004-05 Overall Record: 32-17-5 (54 Games) U9
 FLAMES Overall Record: 87-57-24 (167 Games)

2004 PMYSL Festival-Undefeated (3-0)
2004 East End Tournament-3rd Place? (3-1-1)
2004 100% Summer Soccerthon-2nd Place (7-3-2)
2004 East Islip Fall Classic-3rd Place? (3-1)
2005 LI Shootout-Undefeated Champions! (4-0)
2005 Fall LIJSL BU10 Division Champions (6-1-2)
2006 PMYSL Indoor Tournament-2nd Place (2-1)
2006 Spring BU10 LIJSL Bronze Sportsmanship Award!
2006 Fall BU11 LIJSL Chevron Sportsmanship Champions Award!
2007 Kings Park "Off the Wall" Indoor Undefeated Champions! (2-0-2)
2007 Spring BU11 LIJSL Bronze Sportsmanship Award! (2X)
2007 Fall BU12 LIJSL Chevron Sportsmanship Champions Award! (2X)
2008 Kings Park "Off the Wall" President's Week-2nd Place (1-1-2)
2008 Bellport Indoor Tournament Undefeated Champions! (4-0-1)
2008 Spring BU12 LIJSL Bronze Sportsmanship Award! (3X)
2008 Fall BU13 LIJSL Chevron Sportsmanship Champions Award! (3X)
---
The Flames get extinguished....
February 18, 2009

It is with much sadness and remorse that I must announce that the BU13 Pat-Med FLAMES will not be fielding a team this Spring and has officially folded.

Unfortunately, due to the loss of players, we were not able to fill the roster with the minimum amount.

The Flames have always been a local team of multi-sport athletes who also played Baseball, Football, Basketball and Lacrosse.
Unfortunately, it has over-taken us and affected the team.
I sincerely apologize to the dedicated and committed players that only do soccer.

It has been an honor and a pleasure to coach the Flames over the past five years.
The Flames have always been an outstanding group of boys with a lot of potential and I am very proud of them.
Hopefully, the boys have had a positive experience and will leave with fond memories and lasting friendships.

I want to thank all the players and parents for their support and cooperation over the years.
I wish you all the best of luck and much success in the future.

See you on the fields,
Coach Tom
---
Where are they now?

Where did the Flames go?
Where are the 1995-96 Pat-Med soccer players?

Steven Vasquez; Kwasi Bediako; Stephen Escobar; Luke Meyer & Justin Zimmerman went to the PM Dragons.
Sam Barna went to the PM Vipers and then Sound Beach.

Dominick Cricenti went to the PM Vipers.

Justin Ostrick went to Terryville, then Manorville, then East Islip, then Bayport (B). 
Nick Baker & Connor McGuire. went to Bayport (B).

Justin Hargraves took a season off and then went to Bayport (B).

David DiNapoli, JT Fucci & Spencer Greenberg quit travel and just played PMHS soccer.

Jonathan Heschl & Kieran Nolan gave up soccer for HS Football. Jonathan is now playing college baseball.
Hunter Deluca & Matt Layton gave up soccer for lacrosse; both now playing college lax.
Pat-Med HS Players: Justin Ostrick '13, Nick Baker '13, Justin Zimmerman '13, Dominic Cricenti '14, Spencer Greenberg '14, David Dinapoli '14, JT Fucci '14, Stephen Valquez '14, Steven Escobar '14 & Luke Meyer '15
---
FIRST TO THE BALL!!!

NEVER GIVE UP!
---
TEAMWORK!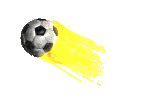 "A TEAM = All Together Everybody Achieves More!"
"A Successful Team is Less ME & More WE!"
"None of us is as good as all of us."
"An individual commitment to a group effort is what makes a team successful."
"A player plays the game. A team wins the game."
"One skilled player makes an all-star. A team with heart makes a Champion"
"Alone we can do so little; together we can do so much."
"The achievements of a team are the results of the combined efforts of each player."
---
PRACTICE!

"It's not how much you practice, but what you put into the practice."
"If you train hard, you'll not only be hard, you'll be hard to beat."
"The only way to get better is to make mistakes and learn from them."
"When you're not practicing....somewhere, someone else is, and when you meet them; they will win."
"You play the way you practice. What you do in practice will carry over into the game."
---
Soccer Jokes!!

Q. What runs around a soccer field, but doesn't move?
A. A FENCE!
Q. Why is it always so hot after a soccer game?
A. Because all the FANS have gone home!
Q. What happens to a soccer player who loses his eyesight?
A. He becomes a referee!
Q. Where do soccer players dance?
A. At the "Soccer" Ball!
Q. Why aren't chickens good soccer players?
A. Because they always FOWL!!
Q. How do Cowboys settle tie soccer games?
A. With a 'Shootout'!
Q. What's the difference between a soccer referee and a broken clock?
A. The clock is right at least twice a day!!
Q. What Position did the ghost play on the soccer team?
A. Ghoulie
Q. Which goalkeeper can jump higher that the crossbar (Jonathan, JT, or Sam)?
A. All of them! The crossbar can't jump!!
Q. What state did the coach get the team uniforms from?
A. New Jersey!!
Q. Why don't soccer players get invited to dinner parties?
A. Because they are always dribbling!!
Q. What kind of tea did the soccer player drink after he got a red card?
A. Penal"TEA"!!
Q. Why did the soccer player bring a rope onto the field?
A. To tie up the score!
Q. What lights up a Soccer field?
A. A Soccer Match!
Ha! Ha! Ha!
---
Please Sign the Flames Guestbook!