QUESTIONS? E-MAIL: Kwdw97@gmail.com
"Once you've wrestled, everything else in life is easy." Dan Gable
---
Thank you to all the Coaches for all their hard work and dedication to the team this year.

CONGRATULATIONS to our A Team for doing a GREAT job at the Mid Jersey League Tournament. 

SPECIAL CONGRATULATIONS to:

First Place Winner: Tyler Whitford, Sean Sylvester
Second Place Winner:  
Third Place Winner:  Vincent Galante

*************************************************************************************************************************************
CONGRATULATIONS to our B Team for doing a GREAT job at the Mid Jersey League Tournament. 
SPECIAL CONGRATULATIONS to:
First Place Winners:  JT Farrell, Robbie Fritz, Jason Berecsky, Ray Schmitt, Brandon Sepulveda, Lucas Tang, Shane Walsh
Second Place Winner:  Jake Callahan, Julian Simpkins
Third Place Winner:  Kellan Bowers, Yaseen Elfeky, Leo Fernandez, Joseph Fitzgerald, Grady Walsh
*************************************************************************************************************

---
UNIFORM RETURN
Tuesday, 2/26, Wednesday, 2/27 & Thursday, 2/28 
PRACTICE SCHEDULE
A Team 
MATCHES
A Teams
FUNDRAISERS

TEAM PICTURES

SEASON END BANQUET

DATE:  Saturday, March 30
TIME:  11:00 - 3:00 
PLACE:  Knights of Columbus, Washington Rd, Parlin, NJ

Tickets will be on sale beginning:
Adults:  $30
Kids ages 4-12:  $15
Under 4 Years:  Free
Wrestlers:  Free
____________________________
REGISTRATIONS
Registrations are being accepted at Emma L Arleth School on Washington Road from 6:30pm – 7:45pm on the following days:
Wednesday, October 10;  Wednesday, October 17; and Wednesday, October 24
We are accepting children in grades K-6th Grade (7th & 8th Grade - Instructional Only)
PLEASE NOTE: CHILD/CHILDREN BEING REGISTERED SHOULD BE PRESENT DURING REGISTRATION AS SINGLETS AND UNIFORM WILL BE SIZED AT THIS TIME

WORKBOND - the workbond book is now available for sign-ups.  You are required to complete ____ jobs to complete your workbond.  (Please note that the return of your workbond check is contingent upon the fact that you return your singlet at the end of the season.  If you do not return your singlet, you will not recieve your workbond back)
The Sayreville Recreation Wrestling program welcomes wrestlers in grades Kindergarten through 6th Grade (7th & 8th instructional only). The organization bases itself on teaching wrestling skills, self-confidence and discipline in a fun and safe environment.

Practice is held in the school gym of Emma L. Arleth Elementary School on Washington Road (back of school) in the weekday evenings. The season runs from October to March.

---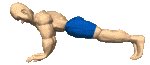 Click on Calendar on left for practice/match schedule. The Tournament button has links to optional tournaments for the upcoming season.
---
Home Matches
All wrestlers should be at the school for 6pm for home matches.

Due to the limited amount of parking in the lot by the gym entrance, during home matches please remember to park on the side playground. Thank you.
---
Any match/practice cancellations will be posted here
---

For new and returning wrestlers, check out the FAQ and Wrestling 101 buttons on the left for basic wrestling info.