test 1
test 2
test 3
test 4
test 5
Welcome to the home of the
Test Baseball League (Live - Jun 27 7:55p)
strip test
October 27, 2011

Ravens
Text Formatting Guide
There are a number of special formatting 'tags' that you can use to improve the appearance of your Bulletin Board text. These tags are part of the same HTML (Hyper-Text Markup Language) that we've used to create this web site. You can use just about any part of HTML in your text but we're just going to highlight some of the more frequently used tags. If you would like to learn more about HTML visit a HTML Tutorial web site which gives a complete description of HTML.
You can format your text in different ways: bold and italicized, larger or smaller. You can even color it! You can even combine tags. A tag is usually used in pairs. This means you have an opening tag
and a closing tag.
The first
marks the beginning of the bold formatting and the second
marks the end of the bold formatting. Notice the closing tag includes a '/'.
Some useful tag pairings:
TAG Pair Text will appear like..
This text is bold
This text is bold
This text is italic
This text is italic
This text is underlined
This text is underlined
This text is green This text is green
This text is larger This text is larger
This text is smaller This text is smaller
This text is centered
This text is centered
Some tags can be used by themselves:
Inserts a blank line or carriage return
---
Draws a horizontal line
This is not intended
---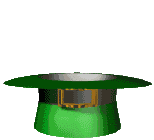 ---
---
---
---
test2
---
test
---
---

---
---
Signup for Alerts
Get important messages from Test Baseball League (Live - Jun 27 7:55p) by Text & Email