click on left side to view links
Click Schedules to see tournaments
SUBMIT
Home of Gladiators Elite
HOME OF THE GLADIATORS
2020 TRYOUTS FEB 18TH AND 20TH
AT BARBER PARK SPORTS PAVILION
1500 BARBER PARK DRIVE,MUST REGISTER GO TO TOP OF PAGE CLICK FORMS. DETAILS WILL BE EMAILED AGES BOYS 6TH,7TH AND 8TH

 REGISTER GO TO FORMS AT TOP OF PAGE

REGISTER ONLINE OR 
CASH APP PAYMENTS $YOUTHNMOTION 
THEN EMAIL ME YOUR TEAM(S) NAME
  GRADE AND GENDER
 Great contest full of competition all levels of play
MUST provide team roster and books for certification
  DO MORE THEN ONE GET A DISCOUNT!!!!
This tournament is open to teams from all levels and organizations. Teams will be participating from AAU, YBOA, USSSA, NTBA and Parks & Recreation programs.   Each age group will have multiple skill divisions (space permitting). Some age groups may be combined with the next grade level, depending on numbers. We will NOT move anyone up more than 1 grade level.  

 
AGE LIMITS:
2nd Grade (8U) - Can be no older than 8 on 8/31/19
3rd Grade (9U) - Can be no older than 9 on 8/31/19
4th Grade (10U) - Can be no older than 10 on 8/31/19
5th Grade (11U) - Can be no older than 11 on 8/31/19
6th Grade (12U) - Can be no older than 12 on 8/31/19
7th Grade (13U) - Can be no older than 13 on 8/31/19
8th Grade (14U) - Can be no older than 14 on 8/31/19
9th Grade (15U) - Can be no older than 15 on 8/31/19
10th Grade(16U) - Can be no older than 16 on 8/31/19
12th Grade (18U) - Can be no older than 18 on 8/31/19
  **If a player is "grade-eligible", but turns too old in the month of July or August, we will make exceptions to the age eligibility. For example, a player in the 4th grade who turns 11 on 8/4/19 could still be eligible for the 4th grade division.
HOME OF SWORN 2 BALL NATIONALS
TO REGISTER GO TO FORMS AT TOP OF PAGE
Click online forms pick your tournament fill out form make payment. For multiple teams discount for 3 teams or more Email us coachwhite5@gmail.com 
           https://www.ballertv.com/events/sworn-2-ball-3?sport=basketball
 COME BATTLE FOR THESE RINGS!!!!

---
 My name is Coach White. Coaching youth sports is my passion. Out of that passion, I established a youth basketball program. I'm the President and CEO of Greensboro Hawks and Gladiators Elite Basketball Programs, a subsidiary of Youth N Motion. Gladiators Elite  We focus on discipline, motivation, team work, and sportsmanship while building confidence in all our youth, As a native of New York City I moved to Virginia in 1998 to attend Norfolk State University where I played Division II basketball. While in Virginia, I began coaching youth sports - Pop Warner and AYF (American Youth Football) leagues.  As one of the founders of the Norfolk Saints, we introduced travel football to the Norfolk area.  The Saints won three national championships in 2001, 2002, and 2004. The organization was built on a solid foundation and is still going strong today!! I am very proud to say my program has been recognized by Governor Kenneth Cooper in 2005 for outstanding community service, The Boys and Girls Club, and several middle schools for our tutoring assistance.
PROGRAM:
 YouthNMotion is a twenty year old motivational sport enrichment program. The program was designed to prepare children to see beyond their immediate circumstances, to enhance their physical stamina and fortitude. Additionally our goal is to build their confidence and winning attitudes. Our coaching staff is made up of experienced coaches who are dedicated to our youth. Although sports is the main focus, we also stress the importance of education and building stewards in the community. Dedication to our youth both on and off the court allowed us to win Championships in Basketball in from 2009 til 2018. 
We have past players to go on to play High school and now College basketball. Very proud of you young men and young ladies I had the experience and pleasure of teaching all these years God bless.
 Our motto is HARD WORK  NO EXCUSES.
---
---
  HARD WORK NO EXCUSES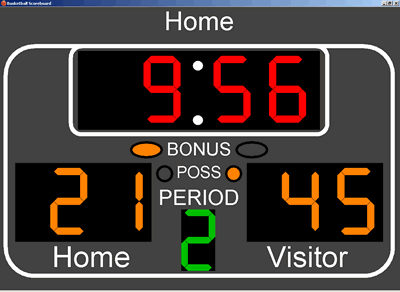 ---
 Visit our bulletin board for fun photo's

Friend us on Facebook &Twitter 
Instagram@Hawksonfire

SIGN THE GUEST BOOK