2018 Tryouts/Skills Evaluation
Mark your calendars! Barring heavy rain and poor field conditions, try outs will be on January 20th and 27th.
Players who are league age 7 and would like to be considered for the AA draft should plan on attending.
Players league ages 8-12 are required to attend.
Your player only needs to attend ONE try-out, but is welcome to attend both if he or she felt like they didn't give a good representation of his or her skill.
Please try to attend the try-out on the 20th if possible, so we can use the 27th as a backup (because you never know, it just might rain).
Try-outs will be held at the Pony field at the high school. Bring glove, cap, cleats, and water. The snack shack will NOT be open.
If you cannot attend in the appropriate age slot, try to choose the one closest in age (if wanting/expecting to play in upper divisions, err on the side of slightly older, so your child is seen by the appropriate managers).
Try-out times will be as follows:
JANUARY 20th
12 year olds - 9 AM
11 year olds - 10 AM
10 year olds - 11:30 AM
9 year olds - 12:30 PM
7 and 8 year olds - 1:30 PM
JANUARY 27th
9 year olds - 9 AM
10 year olds - 10 AM
11 year olds - 11:30 AM
12 year olds - 12:30 PM
7 and 8 year olds - 1:30 PM
---
2018 Volunteer Form Available
All individuals volunteering in any capacity (manager, coach, team parent, scorekeepers, snack shack helpers, umpires, etc.) must complete and submit a

2018 volunteer form

ASAP.  Returning volunteer?  See note below.
2018 forms will be valid through the 2018 Fall Ball season.
If you completed and turned in a volunteer form in the 2017 Spring season, you are eligible to use a Returning Volunteer form for the 2018 season.  
ALL volunteers (new and returning) will need to fill out new volunteer forms for the 2018 Spring Season.
UPDATE: Little League International now requires us to run background checks through First Advantage.  In order to complete that check, we MUST have your COMPLETE social security number; please include it on the form (I will white it out after I have run your name).  It is also necessary for me to have a copy of your current drivers license or government-issued picture ID - I have to enter your full name, as it appears on that ID, including your middle name (if you have one).  
Your help in this is GREATLY appreciated!
If you wish to volunteer, please click on the link above to view and print the 2018 Volunteer form.  I think the form can be filled out online, BUT you still have to print it out and get it turned in.  Filling it out online does NOT magically transfer it to me - I need a hard copy to keep on file - PRINT IT OUT.  
VERY IMPORTANT NOTE - if you fill the form out online, use the "Print" icon.  
Do NOT use the download function - it downloads a BLANK form.
Once teams have been formed and your child has been placed, you can submit this form to your team's manager as well.  In this case, however, sooner is always better!  It saves much needed time when it is close to Opening Day (your manager can check with Sue Sutherlin to confirm that you have a form on file).  If you have children on more than one team, you only need to submit ONE volunteer form!
A copy of your driver's license is also required.  If you have provided one in the past, AND your license hasn't expired since the copy was provided, you shouldn't need to provide another one (but sometimes things happen, and a current copy is inadvertently shredded - sorry 'bout that).  If your license expired in 2017, the copy has been purged (shredded, or burned in my woodburning stove).
Completed forms can be mailed to:
SLV Little League
ATTN:  Sue Sutherlin
PO Box 1208
Felton, CA 95018
---
Little League Bat Resource Page (***UPDATED 07/26/17***)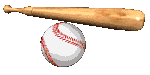 VERY IMPORTANT INFORMATION regarding bats - do NOT purchase a bat for your child until you have researched carefully.  Please note that as of January 1, 2018, the new USA Baseball Bat Standard will be implemented.
Little League-approved baseball bats that were approved for use for the 2017 season will no longer be acceptable for use in any Little League game or activity starting on January 1, 2018.
Everything you ever needed to know about bats and Little League can be found HERE at the Little League Bat Resource Page. (*** This information is current as of 07/26/17)
---
Interleague Scorekeeping Expectations and Etiquette
Special Message to Majors Scorekeepers (who keep score for interleague games) ~
Each league is required to have an official record of all games. Each league needs to complete a score sheet and record pitch count for their official league book. It is the responsibility of the traveling visiting team's coach to bring their score sheets (and pitch count sheets for LO and SV).
The Home team will provide the game's official scorekeeper. Away scorekeepers are invited, and encouraged, to sit with the Home Team's scorekeeper in the booth to help keep pitch count or other responsibilities as needed or to compare notes and interact during the game.
It is best to have 2 scorekeepers, per team, at all times, especially as a Home Team where you are doing many things - pitch count, official book, announcing and the scoreboard.
While is not required, we do encourage you to ask the Home scorekeepers if they need help with anything (they will often ask you to do the bubble pitch count as that is their rules within their league - visiting team does this activity). SLV does not do the Bubble Pitch Count Form - this is for the Home Team's records only.
Sheri Austin (Head Scorekeeper)
---
Stay Informed! Register Your Email!

A Note from Your Webmaster ~
If you want the most up-to-date information from SLV Little League, you are encouraged to register your email address with our website! 
Even though you may have shared your email address when you registered your child to play in our league, 
I do not take it upon myself to subscribe anyone to our mailing list
.  You are responsible for doing that.  It's very easy to do, and only takes a minute or two.  It's also easy to unsubscribe, using a link at the end of every email that comes from this site.  By having your email address registered with the SLVLL site, you will receive informative emails regarding upcoming events, registration opportunities, field closures, etc.  I try my best to not inundate your mailbox with too many emails, and your address is not shared with anybody.
Please 

click on this link

 and add your email address to our list to receive important announcements and occasional update information throughout the year. The website will be a useful resource for finding out what you need to know. Check it out often!
---
Check Out the Archive Section

Past and previous articles now have a home! Look for the
Archive of Past Reports
link in the menu to the left. As news quickly fades to the back burner, articles of interest can still be found pickled and preserved in this
nostalgic
area of our website.
---