170,696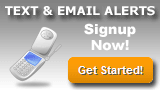 Closing Ceremonies

November 16, 2017

@ Majestic Park; Field #1

 

Times

 

5pm - 6U Division

5:30pm - 8U Division

6:15pm - 10B Division

6:45pm - 10C Division

7:30pm - 12B Division

8pm - 12C Division

8:30pm - 14U Division

9pm - 16/18 Division

 

Coaches and Parents,

Northwest Girls Softball's 2018 Spring season registration will open November 20, 2017. You may sign up on the NWGS website and receive a $10 discount for early registration from November 20th - December 2nd.The Spring season's deadline will end January 10th. Cost for 6U is $120, while 8U-16/18 is $175. 

Also, if you are interested in coaching in the Spring, please complete a coaches commitment form online. You will have to complete a new ACE Certification for 2018. 

NWGS Parents and Coaches,

Please be diligent and escort all players to the bathrooms and report any suspicious activities to the police. Let's be sure to ensure the safety of all of our children and players by having a parent, coach or Team Mom escort players to and from the restrooms. 

NWGS Family & Supporters,

We are pleased to announce that NWGS is beginning the process to institute a B-Select program for 2018 in the 10U, 12U and 14U divisions. The addition of a B-Select program to our league will allow those select players to compete in A-Ball tournaments throughout the West Region while still playing for their NWGS recreational teams. In order to make this addition to our program, we are seeking a volunteer to be the Chairperson for B-Select. The chairperson will be responsible for working with the Executive Board, USA/ASA representatives, support committees, coaches and players to organize tryouts, fundraisers, schedules and tournament participation. The position is a minimum, one-year commitment. 

For more information or if you are interested in applying for this position, please contact Amanda Billot at 

t

abillot1248@gmail.com for an information sheet. 

Have you signed up for our "TEXT ALERTS"

 Register your phone number to receive important alerts.  

Register your phone  >>>HERE<<<

Upcoming Events

Saturday, Nov 18
Fall Fling
Monday, Nov 20
Spring 2018 Registration Begins!
Saturday, Dec 2
2018 Spring Registration - Early Bird Special Ends
Saturday, Jan 13
Coaches Meeting
9:00am
Tuesday, Jan 16
Spring 2018 Tryouts - 8U/14U
5:30pm
Majestic #1
Wednesday, Jan 17
Spring 2018 Tryouts - 10U/12U
5:30pm
Majestic #1
Saturday, Jan 20
Draft Day - Spring 2018
9:00am
Monday, Jan 22
Spring 2018 Season - Practices Begin
5:00pm
Saturday, Feb 24
Game Balls - Umpire Check pick-up
9:00am
Majestic #1
Saturday, Mar 3
Spring 2018 Opening Ceremonies
Majestic #3

For a complete calendar listing, click here!