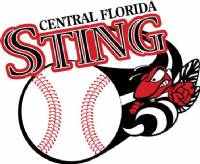 Congrats to our 2019 College signings!!
Taylor McFann going to Seminole State
Sting girls that are currently playing at Seminole state college. From the left side with the Sting uniform is committed to play their next year 2020 is Taylor Mcfann. Next to her is Logan, Sammy, Kelly and Jada.
Sting girls Riley Fromberg is going to Saint Pete college and Sarah Leech is going to eastern Florida.
Congrats to our 2017 / 2018 College signings!!
Ali Deblosio has signed with Rollins University
Shelby Williams has signed with Palm Beach State College
Kayla Bagley from East Ridge HS has signed with Saint Pete College to be a Titan.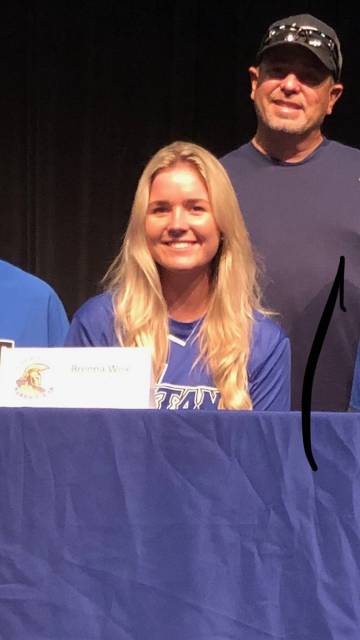 Brenna Wise has signed a commitment letter to Saint Pete College to be a Titan. (left to right Assistant Coach John from St Pete College, Coach Todd and Coach Fredy)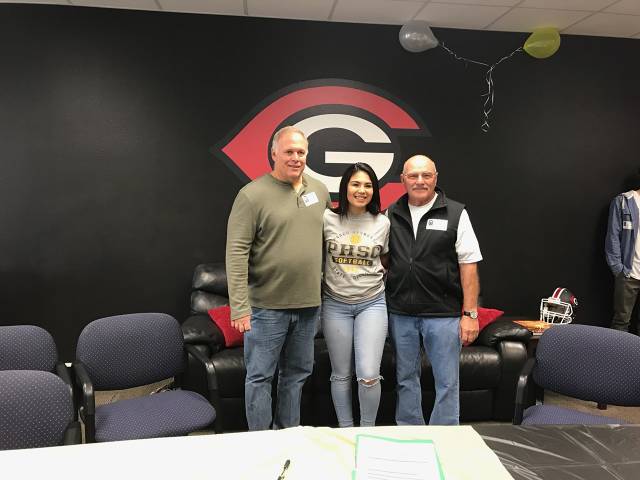 Alyssa, Drea and Renee signed with Pasco CC!
Alanna signed with Bryan College, Dayton, TN.!
 Sharina signed with Queens University, NY!

College committed below from left to right, Shelby Williams, Palm Beach State College...Kelly Dwyer, Seminole State College...Sarah GoldSmith, Eastern Florida State College...Kayla Bagley, Seminole State College...Ali Deblasio, Rollins College and Sammy Guider, Seminole State College!!
Morgan Arcia Daytona State
Peyton Hill South Florida
Tatiana Rodriguez, currently Seminole State but headed to Webber University to complete her career as a collegiate softball player
Reese Nebert Polk State
Anina Fernandez Central College of Florida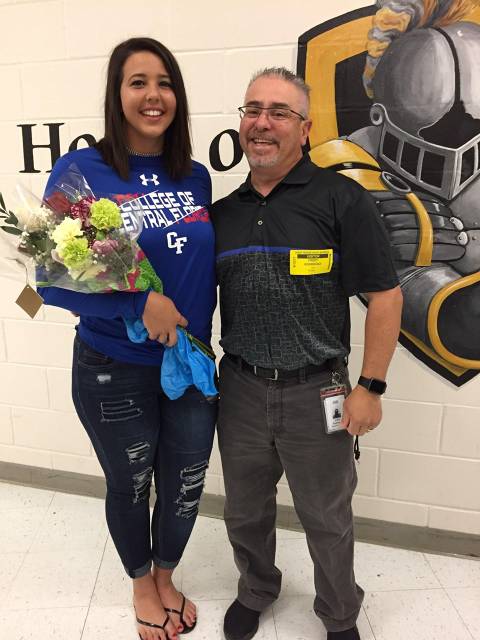 Rachel Carol Daytona State College
Barbara Rodriguez South Florida State College
Jada Cruz Seminole State Raider
Logan Keith Seminole State
Congrats to our 2016 College signings
Karelis Maldonado & Kali Bussart and Central Christian College of Kansas
Alex Thomas Emory and Henry College.
Jordan Mingorance and Wesleyan College Macon Georgia.
Nicole Steiskal and Central Christian College of Kansas.
STING IN COLLEGE
Here is a list of schools that former Sting girls have received softball scholarships from or have played college ball for:

1 Stetson
2 Rollins
3 Christendom
4 Georgia Southern
5 Eckerd
6 Nova
7 Warner Southern
8 Stanford
9 St Petersburg
10 Union Univ
11 Barry
12 Lee Univ
13 West Point
14 Seminole State
15 Brevard CC
16 Lake/Sumter CC
17 Pasco CC
18 Broward CC
19 Santa Fe CC
20 Daytona Beach CC
21 Birmingham Southern (Alabama)
22 Agnes Scott College (Georgia)
23 Polk C.C.
24 Tallahassee CC
25 Alfred University (New York)
26 Central Christian College of Kansas

These are the high schools they came from:

1 Lk Howell
2 Lk Highland
3 Edgewater
4 Bishop Moore
5 Lyman
6 Apopka
7 Melbourne
8 Oviedo
9 Winter Park
10 Osceola
11 Umatilla
12 Lk Brantley
13 Pineridge
14 Tavares
15 Deltona
16 Lk Mary
17 West Orange
18 Titusville
19 Colonial
20 Boone

We have one former Sting player that is a head coach at the college level, one that is a former head coach and one that will be a college assistant in the fall of 2008. We also have one that is coaching at the high school varsity level, two that have coached a high school JV team and one that is a varsity assistant.

Since the first year that we had an 18U team, every player that graduated off the team has gone to college (23). One who quit school while playing for us, and we insisted on her getting a GED to continue playing, got a softball offer and is in college. All 6 of our graduating seniors, off our fall rosters, have already been accepted at 4 year schools (at least 2 will have softball offers), one of our juniors has a firm softball offer and one has a conditional offer.

Fall 2008
3 Players on scholarship
Birmingham Southern (Alabama)
Agnes Scott College (Georgia)
Warner Southern (Florida)

SPRING 2009

Fall 2009
Both 2010 girls on the Sting Black - Steven team have received offers and one has accepted to Tallahassee Community College. TCC has one of the best feeder programs to four year college's softball teams.