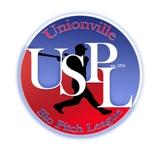 2019 Master playoff schedule
Master Playoffs dates
Masters playoffs begins on Tuesday September 3 (please note change), 2019 and concludes on Sunday September 22nd
Same format as last year.
Important notice
Alcohol Policy
The U.S.P.L. has implemented a policy of zero tolerance in relation to the consumption of alcoholic beverages by U.S.P.L. members before, during or after a U.S.P.L. softball game or other U.S.P.L. function or event, which takes place in park or diamond facilities, including adjoining parking facilities, licensed to the U.S.P.L. by the Town of Markham (the "Alcohol Policy") and that if a written complaint is received by the U.S.P.L. Executive from any member of the public or from a U.S.P.L. members, which involves an alleged breach of the Alcohol Policy by a U.S.P.L. members, the Executive is fully empowered to investigate the complaint and impose such penalties and/or sanctions against the breaching members and/or member's team, which may include, without limitation, financial fines, forfeit of game points and individual or team suspension or expulsion from the U.S.P.L., as deemed necessary by the Executive. 
Playoff facts
Facts regarding the 2019 Playoffs
·         Playoffs begin the week of September 16th  and concludes on Sunday September 22nd
·         12 teams in the champions bracket
·         6 teams in the consolation bracket
·         Double knockout format for both brackets
·         Same format as previous years
How are the top 12 determined?
·         All teams in the Gayman division ranked in order
·         Plus 3 teams from the Cairney division (most points)
·         USPL tie breakers will determine the seed at the end of the regular season
·         The remaining 6 teams from the Cairney division will be in the consolation round