CHEER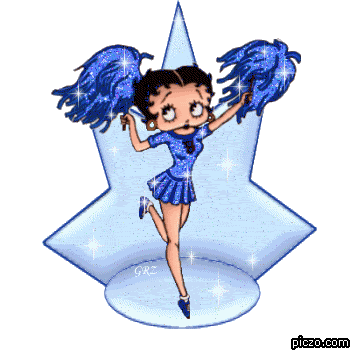 Welcome to Our 2017 Cheer Season
Our cheer program is based on commitment, dedication and hard work. We consider our program to be a sport. With this in mind, we require that you understand the following commitments and expectations:
The total sign-up fee for cheerleaders for the 2017 season is $250.00 plus uniforms. The uniforms are purchased thru a 3rd party and has nothing to do with West County.  That is a different fee. ($100.00 Registration fees, $50.00 for try-outs and 100.00 Fundraising fee) of which $150.00 of that fee is NON REFUNDABLE after August 1, 2017 if fundraiser tickets are sold. The registration fee of $100.00 MUST be paid in full by August 4th, 2017.

The entire balance for each child is due by August 11th, 2017. Your child will not be allowed to participate in cheer practice without having a zero balance by August 11th, 2017.

At sign-ups each parent or guardian will fill out a registration form with their child's information (one per child). After paying the registration fee, each parent will receive a copy (pink) of the form or a hand writing receipt for their records and a blank physical card. The physical card must be signed by a licensed physician. Each child must have an updated physical and the card must be turned into his or her coach to be allowed to participate with the West County Spartans on JULY 31ST, 2017. There are no exceptions to this rule!

Guardians will be responsible for completing at least 4 hours of volunteer time or lose your $50.00 parent participation fee. Also, if you don't show up for hours, your child MAY not participate in the following game after the no show.

It is necessary for at least one parent to attend practice everyday.

West County Cheerleaders may be invited to several cheer competitions that are not sponsored by WCS  and their costs are not included in the WCS participation fees. The actual dates & costs for these comps are not usually available until well after sign-ups. However we can make an estimate based upon previous years experience.

Requests for a particular squad may be submitted, but understand it is simply a request. Coaches and the Board of Directors will decide on which squad each cheerleader will be placed on after all considerations have been taken.

Cheerleaders will be placed on individual teams using a variety of factors some of which are age, experience, and participating siblings. We will also try to balance the teams in size and strengths, so that each team has the opportunity for success.

As your child's team is formed please be assured that we have experienced, enthusiastic coaches at each level.

A parent/guardian and cheerleader must attend uniform fittings, on TBA, 2017 (date may change).

If a cheerleader misses 3 games, or if she incurs more than 3 unexcused practices during the month of August, she may be dismissed from the program.

---
PRACTICE: Practice will be held beginning on JULY 31st, from 6:00pm to 8:00pm, unless otherwise directed by your cheer coach. Practice is everyday Monday - Friday from 6pm to 8pm for the entire month of August. September 11th, the practices will be Tuesday thru Thursday from 6pm to 8pm. All practices are mandatory, and excessive absences from practice can cause removal from games and/or the team. Please be on time to practice, and prompt to pick up your child at 7:30 pm. Parents remaining at practice will be seated behind the fence.

PRACTICE ATTIRE: Cheerleaders should wear comfortable shorts or sweat pants, t-shirt or sweatshirt with tennis shoes. NO JEANS, NO DENIM SHORTS. No jewelry of any kind, no fake nails, natural nails must be clipped short. Hair must be in a pony tail. Bring water only to practice.

Payment Schedule:

$250.00 - Due at the time of registration

$???? - Uniform payment due TBA,(Estimated Cost of Uniform for a new Cheerleader is $200 up to $700.00)

$250.00 - Due on or before Aug 4th
 (We possibly will be competing at Santa Cruz Beach Boardwalk, Great America, and Discovery Kingdom this year!!!!)

***If your team decides to do a Hip-Hop routine at any of the Competition, you will be required to purchase another outfit***
---
Ages for Cheerleaders
| | |
| --- | --- |
| Division | Basic Age |
| Mascots | 5 - 8 years old |
| Jr. Pee Wee | 8 - 10 years old |
| Pee Wee | 9 - 11 years old |
| Jr. Midget | 10 - 12 years old |
| Midget | 11 - 14 years old |
 Want to cheer for free? Come see how!