Red Raiders Run Ends in District Semis
June 2, 2010
The West Chester East softball team continued to follow a pattern that has led to a great deal of success this season.

Strong pitching, solid defense and opportunistic scoring lifted the Vikings past Radnor, 1-0, in a District 1 Class AAA semifinal playoff game at Phoenixville on Tuesday.

Second-seeded East (21-2) will face top-seeded Nazareth Academy on Thursday at a site to be determined in a rematch of last year's district championship game.

Brianna Andraos pitched a one-hitter with six strikeouts, and got solid support defensively in shutting down third-seeded Radnor.

"All the research I did showed that Radnor didn't score a lot, but they didn't give up a lot,'' said East coach Chuck Lindsay. "We knew we had to play small ball and eke one out some way.''

East had only three hits against Radnor starter Christy VonPusch as Alicia Kukoda and Casey Brown produced singles in addition to the key hit by Viguers.

Andraos and the defense did the rest. Andraos allowed a fifth-inning single, but rightfielder Ali Cipollone blunted the Radnor rally when she threw a runner out a third base.

"I'm really happy with the win because Radnor is a very good team,'' said Lindsay. "We knew we were going up against a great pitcher.

"We played great defense, which has been our MO the last couple of months. We haven't been letting up many runs. Brianna's ERA is almost zero, but she's not a strikeout pitcher. The girls have been making the plays."

East will be looking to avenge last year's 7-6 loss to Nazareth in the championship game.

Radnor 000 000 0 —0

W.C. East 000 000 1 — 1

WP—Andraos. LP—VonPusch.

Varsity vs. W. Chester East pictures
Radnor defeats Pottsgrove 1-0 to advance to the District Semifinals
Congratulations to Radnor for defeating Pottsgrove 1-0 to advance to the district semi-finals. #3 seed Radnor will play Tuesday, June 1st at Phoenixville High School against #2 seed West Chester East.
Pictured above - Charlotte Conaway slides home with the only run of the game in the first inning of the 1-0 win over Pottsgrove.
Click this link
for more pictures from the victory over Pottsgrove
Defense Carries Radnor
May 29, 2010
Defense carries Radnor
Friday, May 28, 2010
By MIKE MRECZKO
Special to the Times
RADNOR — Even the best players don't always have their best showings, but if a complete-game shutout with 11 strikeouts is an off day, look out for Christy Von Pusch.
The Radnor pitcher wasn't sharp, but she managed to blank Pottsgrove, 1-0, in a District One Class AAA quarterfinal Friday afternoon.
Radnor plays West Chester East Tuesday in the semifinals.
"They were really good competition," Von Pusch said. "But I was still really confident out there and I have a great team behind me. We have a really solid defensive team and it really helps."
The defense came up big in the top of the seventh inning. With runners on first and second, Pottsgrove leadoff hitter Taylor Robinson smacked a single to left field where Dalisbeth Galvez mishandled the ball.
As soon as Galvez gathered the ball, she fired a bullet to the plate and catcher Britnee Mallory applied the tag in plenty of time to preserve the lead.
"My first instinct was to try to get it home," Galvez said after learning from a play earlier in the season where a hesitant release cost her team a run. "I just picked it up and … just tried to throw it as hard as I could."
The defense needed to be steady because the offense was not. After being hit by a pitch to lead off the game, Charlotte Conaway was able to steal second and advance to third on a sacrifice bunt by Brittany Bentz. Von Pusch then sent a fly ball to center that was deep enough for Conaway to tag up and score on, thanks to a good slide and high throw.
"We play a lot of small ball," Conaway said. "We practice it a lot."
Small ball and miniscule run support was all the sophomore slinger would need. Pottsgrove managed just four hits off Von Pusch, who struck out the side in the second inning and fanned multiple Falcons in four different frames to get out of trouble and strand a total of nine Pottsgrove runners on base.
"I normally go into each inning (and) my goal is to not let them score any runs," Von Pusch said having no margin for error. "I don't get nervous, I get anxious and excited."
The Red Raiders kept everyone's pulses racing. Von Pusch added to the frayed nerves by missing her spots several times, particularly the final inning, though she recorded the final outs via swinging strikes.
"Chris definitely didn't have her 'A' game, that's for sure," coach Dave Conaway said. "She just wasn't as sharp today."
Von Pusch felt she managed the challenge well.
"It's really fun to be in those situations and see how you can get out of them," she said.
2010 RHS Varsity Softball Team - Pottsgrove Game
Top Row (left to right) Becky Maz, Ali Birtwistle, Jackie Price, Brittany Bentz, Britnee Mallory
Middle Row (left to right) Breanna Hockersmith, Julia Gramiak, Michelle Tolan, Courtney Minto, Dalisbeth Galvez
Bottom Row (left to right) Coach Jessica Verguldi-Scott, Siobhan Osborne, Colby Walker, Kyla Crombie, Alexa Royle, Christy Von Pusch, Charlotte Conaway, Coach Dave Conaway
2010 RHS JV Softball Team
Top Row - Taylor Furey, Michelle Bryan, Coach Amanda Lewis (C-Fran), Becky Maz, Coach Gary Rathsmill, Jamie Gorson, Julia Avart, Jessica Lipkin, Krissy Kirby, Emily Melvin, Krystan Farnish, Katie Fitton Kneeling - left to right - Devon Walker, Breanna Hockersmith, Courtney Minto, Kelsey McCue Missing from picture (Shelby Richardson) For highlights of the JV 16-5-1 season Click the following link
2010 JV season
Link to Pictures from Varsity Senior Night
The Miracle of the Bat
May 9, 2010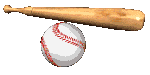 Villanova -- It is said in sports, and in life, that sometimes it is better to be lucky than good. When it comes to Central League softball, the revitalized Radnor Red Raiders program appears to be both.
Radnor (13-3, 12-2) needed extra innings to defeat Haverford on Saturday afternoon during a windswept game that ended by a game of inches and a little bit of lady luck for the Red Raiders.
The Fords and Raiders battled to a 1-1 draw in regulation after Radnor wasted several scoring opportunities that would have given it the win in regulation. The most interesting opportunity came in the third when, with bases loaded and one out, freshman sensation Kyla Crombie hit a slow roller up the first base line. Crombie wisely stopped running toward first to nullify the double play and allow base runner Julia Gramiak to score from third. As the first baseman approached, however, Crombie put it in reverse which is a violation of the rules. Gramiak, who had crossed home plate, was forced to return to third and the run was nullified. The Fords then retired clean up hitter Christy Von Pusch to end the threat unharmed.
After Haverford pushed a run across in the top of the eighth to take the lead, Radnor's Charlotte Conaway led off the home eighth with a double to deep center field. Brittany Bentz successfully bunted Conaway to third. Crombie then popped up for the second out. With the tieing run just 65 feet away, the Fords decided to intentionally walk clean-up hitter Von Pusch to get to junior Michelle Tolan.
Tolan fisted an inside fastball into shallow right field, just inside the chalk, that easily scored Conaway to tie the game. Courtesy runner, freshman Siobhan Osbourne, went first to third, but after Osbourne hit third she ran through the stop sign by Radnor manager Dave Conaway. As the ball bounded into the catcher, Osbourne appeared to be a sitting duck—out by about 20 feet. The ball, however, struck Tolan's prone bat which was laying in the first base line and caromed off to the right and allowed Osbourne to score the winning run.
Radnor is now 13-3 and 12-2 in the Central League and eyeing an opportunity for both a Central League crown and a high seed in the Triple-A division of the District One playoffs. It is firmly in second place and two games behind undefeated Garnet Valley.
Just four years ago when Conaway took over the Radnor varsity softball program, the Red Raiders were coming off of two seasons of having a combined 3-37 record. With a little help from another Central League club, Radnor's season ending game on May 18 versus the Jags could have significant meaning, as a Central League title could be on the line.
Radnor Needs Extra Innings to Down Ridley
May 4, 2010

Ridley -- Sometimes, a team doesn't play well, but still manages to win. That is the current state of the Radnor softball program which is a far cry of what it was just a few years ago. Spurred by a strong junior and freshman class, and two superstars, sophomore Christy Von Pusch and senior Charlotte Conaway, the Red Raiders moved its record to 11-3 overall and 10-2 in the Central League on Monday with an extra inning win over a scrappy Ridley team.
The win was the fifth in a row for Radnor -- a stretch that has seen von Pusch yield just one run in teh previous 35 innings pitched. Despite giving up three runs in the game, von Pusch was dominant on the mound striking out 19 in the win. As if that wasn't enough, Von Pusch cracked the game winning double in the top of the 10th inning to score Conaway and Kyla Crombie.
Ridley pitcher Courtney Ewbanks did a great job of her own. Ewbanks held the Radnor bats silent for the first five innings until the Red Raiders scored twice in the sixth to take a 2-1 lead. Julia Gramiak led off the inning when she reached on an outfield error. Gramiak then advanced to third on Conaway's double that hugged the right field line. Gramiak was thrown out at home on Brittany Bentz's grounder to third, but Conaway was then able to beat the throw at home on Crombie's squeeze bunt. Bentz then got under the tag on Von Pusch's sacrifice fly to center field.
The Red Raiders stretched the lead to 3-1 in the seventh when Michelle Tolan singled past the third base bag, was sacrificed to second by Ali Birtwhistle, then scored on Dalisbeth Galvez's single up the middle.
But, Ridley was not done. A two strike, two out single by Danielle Vitelli scored two runs and gave Ridley a tie game with a runner at third and two out. To add to Radnor's woes, catcher Brittnee Mallory was hit on the top of the shoulder by a foul tip and had to leave the game. With backup catcher Alexa Royle already down with an injury, it forced Radnor to move emergency catcher Conaway behind the plate. Birtwhistle, seeing her first action at shortstop, calmly fielded a pressure situation grounder and fired to Tolan at first who dug it out to send the game to extra frames.
Under the California tie breaker rule, Radnor was able to put its fastest runner, Conaway, at second base to start the tenth inning. Conaway combined with Crombie on a double steal to set the stage for Von Pusch's heroics as the cleanup hitter belted a double just beyond the gloves of the Ridley outfield.
Radnor Revenge
May 1, 2010

Last season, it was Villa Maria that ended Radnor's quest for a District One softball crown. Villa broke open a tight game and walked away with a convincing 10-1 victory. So, the Red Raiders had revenge on its mind when it traveled to Malvern for the non-league contest with last year's nemesis.
Radnor ace Christy von Pusch pitched a one hitter with 13 strikeouts. Von Pusch uncharacteristically put herself in a few binds by allowing six walks on the afternoon, but each time the fireballing right-hander came up big to squash a Villa Maria rally. On two occasions, Von Pusch was aided by strong defense from third baseman Kyla Crombie who grabbed two popped up bunt attempts.
The lone run of the game was scored in the third when all-Delco Charlotte Conaway blasted a triple to deep right field, then alertly scored when a return throw from the catcher got by Villa Maria pitcher Erin Macri. Macri gave up just 3 hits and was the hard luck loser on the day.
The big story for Radnor (10-3, 9-2), however, continues to be Von Pusch. The sophomore, who has been clocked at close to 70 MPH, has given up just one run in the past six games for the Red Raiders.
ROYAL FLUSH
April 28, 2010

Radnor -- Christy von Pusch belted a RBI triple in the fourth inning and pitched a 2-hit shutout to lead Radnor to a 1-0 victory over Upper Darby. The win puts the Red Raiders in a tie with the Royals for second place in the Central League.
With two out in the fourth inning, Kyla Crombie hit an excuse me pop up over the second baseman's head that fell in for a single on the infield dirt. That set the stage for von Pusch who drilled a fastball to deep center field that benefited from a swirling wind and a three base hit.
The run proved to be the only marker of the game for either team. Von Pusch struck out 13 on the afternoon in the victory. The hard throwing right-hander benefited from solid defense behind her. In the second, catcher Brittnee Mallory snared a pop up bunt and fired to second baseman Brittany Bentz covering at first for a double play. The two Britt's also combined to throw out two Royal base stealers at second. Shortstop Charlotte Conaway made a play deep in the hole in the sixth and Jackie Price fought the wind in the fifth to pull down a long fly ball to left.
The win marks the first time in Manager Dave Conaway's five year career that Radnor has defeated Upper Darby.
Von Pusch Nearly Perfect
April 22, 2010
Reprinted from the Delco Times 4/22/10.
SPRINGFIELD — Radnor's Charlotte Conaway could have updated her Facebook status with the following:
"Bored. At a softball game, but no balls are coming my way."
Then again, there's a reason why Conaway was recruited to play softball at University of Rhode Island next year. She keeps her focus and is prepared to use her glove at all times.
But it's easy for Conaway and her teammates to lose their train of thought once in a while when Christy Von Pusch is dealing. The sophomore twirled her second no-hitter of the season as the Red Raiders defeated Central League foe Springfield, 2-0, at rainy Central Field Wednesday.
Von Pusch is far from a contact pitcher. She averages more strikeouts per game than any pitcher in Delaware County, so it's a rare sight to see when the defense behind her gets some work in.
"I love watching her pitch," Conaway said. "You've got to be ready because anything can happen."
The only blemish on Von Pusch's pitching line was a leadoff walk to Mary Kate Caggiano in the second inning. And there were multiple illegal pitches called against Von Pusch, a ruling that is made by the umpires whenever a pitcher crow-hops during her delivery.
As a result, some of her called strikes were reversed to balls.
"I think I started getting in the habit of doing that last year, then I really got nailed on it a bunch," Von Pusch said. "I'm just trying to break the habit. Obviously, if they are calling it, I'm not dragging my foot all the way like I should."
Springfield made legitimately good contact only once off Von Pusch. In the sixth, Nicole Carpenter hit a hard groundball to Conaway, who scooped it up and fired to first base.
Von Pusch retired 14 Cougars on strikes, including six straight to end the game.
The offensive highlights were few. Actually, Conaway provided the only one of two hits when she crushed a Sammy Esque offspeed pitch to left-center field for a solo home run in the sixth inning. Conaway was down in the count and was sitting on something slow. That's what she got.
"I knew she's an all-around great pitcher," Conaway said of Esque. "I took advantage of the pitch and drove it."
That was the only mistake Esque made. The sophomore deserved a better fate, as she struck out six and kept the Red Raiders' bats at bay. Other than Conaway's bomb, Esque's only hit allowed was an infield single to Kyla Crombie.
While Radnor (6-3, 6-2) continues to get great performances out of Von Pusch, the hitting remains a work in progress.
"We just need to put the ball in play more," Conaway said. "When you put the ball in play, things happen. That will come around soon. Everyone is making contact – good, solid contact – but the ball is going right at people and sometimes we don't get catch a break."
Charlotte Conaway, Senior, Shortstop, Co-Captain (Univ. of Rhode Island)
Christy von Pusch, Sophomore, Pitcher, Co-Captain
Brittnee Mallory, Junior, Catcher, Co-Captain
Smith on Softball: A healthier Von Pusch really bringing it for Radnor (with video)
April 15, 2010

Reprinted from the Delco Times -- April 15, 2010.
RADNOR — To a degree, the pain was unbearable, but Christy Von Pusch kept pitching.
Battling through a fractured bone in her foot, she nonetheless shined in her initial high school season in 2009.
With a fastball touching close to 70 mph, Von Pusch helped the Red Raiders to a winning season and, for the first time in 32 years, a district tournament win.
Radnor bowed out of the playoffs two days later, losing to Villa Maria in the semifinals of the District One Class AAA Tournament. Not long after, Von Pusch underwent surgery and missed all of her summer tournament season with the Philadelphia Spirit.
"I'm not all the way healed, but most of the time I just ignore whatever pain I have," said Von Pusch, who turned 15 last week. "Last year the main thing it messed me up with was crow-hopping and not dragging my foot. That made me focus on my arm speed more and working on throwing hard strikes without taking long strides.
"I had the surgery on June 9 and by the fall I started playing again, around October, but I wasn't 100 percent. I'm almost there."
What happens when Von Pusch deems herself fully healthy? There's a terrifying thought for opposing batters, who haven't hit much against the flame-thrower this year.
Von Pusch has some gaudy strikeout totals through six games. She posted 14 Ks against Ridley, 19 in a losing effort versus Conestoga, and 16 in a 2-0 setback against Nazareth Academy.
"She's just getting started," Radnor coach Dave Conaway matter-of-factly stated.
As a freshman, Von Pusch was viewed as an erratic fastball pitcher with huge upside. Her lack of control, however, was due in part to her injury, and the notion of being a heat-spewing-only machine was a bit premature.
Von Pusch boasts an impressive arsenal of pitches, including a screwball, changeup and curveball. She spends extra time working with personal pitching coach Art Birtell during the high school and tournament seasons.
"Most of the time, when I'm not working with him or at school, I'm at home doing drills and trying to keep up with my school work," she said. "I'm getting back in the swing of things now that my foot is feeling better."
Von Pusch has a laundry list of colleges interested in her pitching services. North Carolina, Lafayette, Florida, Lehigh and Northwestern are on that list.
Was it mentioned that she's only a sophomore?
"Over the summer, it will really play out and I'll have a really good idea of where I want to go," she said. "I would like to get into business or marketing, or maybe even sports medicine. My sister (Brooke, who was Christy's catcher last season) is majoring in business at Drexel, so that might be something I'm interested in."
For now, Von Pusch's focus is on winning games. With a 4-1 record in the Central, a league title isn't out of the realm of possibility, either.
"There's five freshmen on the team, but other than that, we're mostly the same team from last year," Von Pusch said. "We lost our two captains Brooke and Nicole (Corcoran), but I think with all the juniors and (All-Delco) Charlotte (Conaway) as one of our two seniors, we'll continue to develop a really strong team."
Online Video from Delco Daily Times of "Christa" aka Christy Von Pusch
April 14, 2010
A reporter from the Delco Daily Times came to practice Wednesday, April 14 to speak with Christy Von Pusch. Click the following link to see an online video of the interview -
Christy Von Pusch Delco Times
Great video, next time hopefully they'll get her first name correct!!!!