1954 Field Dedication Speech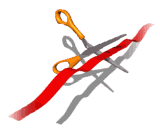 "Residents of Milltown, we are present to honor the official dedication of Milltown's latest Little League Baseball Field. The Borough is proud of this achievement and hopes to continue to improve and expand its recreational facilities. This important goal was accomplished after months of study, planning and work. There were many financial and physical obstacles. We were often discouraged, but never defeated. Several firms and individuals contributed to the realization of this dream.
"Courageous and progressive Americans are challenged by problems, not subdued by them. Then they resolve them by working together. This is the American way of making progress. The right way.
"I fervently hope that the thousands of boys who will participate in the games to be played, will play hard, clean and honorably. May their friendly enmity end with each game. Their Parents, Relatives and Friends should attend as many games as possible and inspire them.
"They will taste the sweetness of victory, and the bitterness of defeat. They will laugh and they may cry. But whether they win or lose is not as important as completing each game knowing that they tried their best, and still have a pure heart.
"May they be patient and tolerate the errors of their teammates, and encourage them with their praise, and not condemn them with harsh and destructive criticism.
"May they practice Democracy both on and off the field, and help brighten a darkened world with their dreams, hope, courage and achievements, and the beautiful light of youth. May they develop not only their bodies, but their hearts and souls, and bring honor to themselves, teams and families. May God protect them from injury and the virus of hate and animosity. May he give them comfort in defeat, and humility in victory. I hereby dedicate this field. May God bless it and those who will play on it."
Councilman Andrew P. Grosso
55 Townsend Street
Milltown, NJ