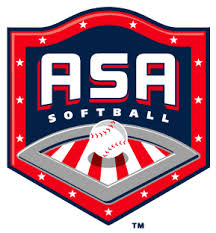 Check us out on social media!
@LadyLionsKlock
@KlockLions
---
-2019-2020 Team Roster-
 ~Not Yet Pictured~
#9 Leah Murray
#10 Coral Enscoe
#20 Emerson Broomfield
#22 Loretta Sorochty
#24 Katie Landers
 Coaches & Staff
---
Head Coach - Melanie Meyers Klock
Melanie (Meyers) Klock played softball at Churchville-Chili High School, graduating in 1996.  She went on to play Division II softball at Westminster College in New Wilmington, Pennsylvania.  Since 2000, Melanie has been a teacher at Northwood Elementary in the Hilton Central School District.  Melanie also coached the Hilton JV softball team for 5 years, assisted her father, Gary Meyers at Greece Arcadia Varsity Softball for 3 years. Coach Melanie is entering her second year as a Rochester Lady Lions Head Coach and was an assistant coach for the two years prior. 
Assistant Coach - Gary Meyers 
Quipped as the Dean of Section V Softball, Gary Meyers enjoyed a 37 year career with well over 400 career wins at Arcadia and Olympia High Schools including four championships (1995, 2006, 2007, 2008) and four runner-up finishes (1982, 1996, 1997, 2005). His accolades include 7 section Coach of the Year as well as New York State Coach of the Year in 2006. Coach Meyers coached baseball at Roberts Wesleyan College and also coached Arcadia High School football, as well as refereed Division I women's college basketball for 21 years.
Assistant Coach & Hitting Coach - Tim Maciag
Tim Maciag is a Utica College of Syracuse University graduate where he received a Degree in Business Administration majoring in Operations Management.  He was a four year starting college catcher and selected first team all-state after his senior season and competed in the annual all-star game held at Yankee Stadium.  Tim became an assistant baseball coach for UC as well as the head coach of the Sherrill American Legion team.  For the past six years he has coached travel softball including his first one this year with the Lady Lions.

Assistant Coach - Vern Ficcaglia

Team Manager and Stat & Scorekeeper - Adam Klock
---
-The-
Matheny Manifesto
A YOUNG MANAGER'S OLD-SCHOOL VIEWS ON SUCCESS IN SPORTS AND LIFE
---