WORK PARTIES WILL BE ANNOUNCED SOON FOR 2020
ALL COACHES MUST VOLUNTEER FOR WORK PARTIES
NO ALCOHOL/TOBACCO/FOUL LANGUAGE ON COMPLEX
ALL COACHES MUST HAVE CLEARANCES FOR 2020
SPONSORS NEEDED FOR 2020
OCTOBER MEETINGS
Weds Oct 14, 2020
Advisory Board 7:00 pm - elected board & advisory board members only
General Body 8:00 pm
---
🍁⚾️☔️ RAINED OUT - TUES 10/13
Tonight's fall baseball game is postponed due to unplayable field conditions and will be made up on a future date TBA.
---
FALL REC LEAGUE BASEBALL - SCHEDULE NOW POSTED
Fall Baseball games for rising 8-10 yr olds will begin on Thurs 9/24. Click on the schedules tab to view.
Fall Baseball Coaches
Browns - Joe Dunn
Expos - Brian Sannicandro
Pilots - Royal Spurlark
Senators - Walt Kaufman
---
CONGRATULATIONS 2020 SEASON CHAMPIONS!
Pony (13-15)
Champion:  Rays
Runner-Up:  Diamondbacks
Majors
Champion:  Brewers
Runner-Up:  Twins
Minors
Champion:  Bisons
Runner-Up:  Iron Pigs
Junior Softball
Champion:  Gators
Runner-Up:  Bulldogs
Pee Wee Softball
Champion:  Bulldogs
Runner-Up:  Hurricanes
---
Congratulations to all the players who were selected to our Roxborough Rebels, Roxborough Outlaws, & 21st Ward Fastpitch Softball tournament teams. 
14U/15U REBELS
Dan Buckley
Lucas Burns
Nick Colucci
Michael Edwards
Caleb Hendry
Steve Horvat
Tommy Markey
Giovanni Perez
Liam Ryan
Vincent Sorrentino
Luke Wagenhoffer
Christopher Whittle
Manager: CJ Vaile
13U REBELS
Ryan Barbaro
Dylan Burns
Mikey Green
Michael Maag
Joey Markey
Andrew Mulligan
Michael Nicolucci
Keith Samarco
Dominic Sannicandro
Christian Strunk
Charles Whitlock
Finn Whittle
Manager: Brian Sannicandro
11U REBELS/2021 COOPERSTOWN TEAM
Kevin Ambs
Chase Butler
Maxx Byrne
Chris Costa
Cole Curran
Jayden DeLaRosa
Ryan Hemighaus
Michael Iacovelli
Nate Lewis
Cole Reilly
Rocco Rizzo
Riley Rumsey
Sean Simonds
Manager:  Matt Rizzo
Congratulations! Your coaches will be in touch. Good luck in Cooperstown in 2021!
11U OUTLAWS/2021 COOPERSTOWN
Roster TBA
10U REBELS
Kai Bolden
Jack Brown
Ricky Evans
Lucas Fresta
Shane Juhline
Myles Keenan
Keegan McShea
Dean Montovani
Colin Moran
Evan Opiela
Ryan Pownall
Max Yoder
Manager: Lou Fresta
9U REBELS
David Cupchak
Evan Hlwiski
Chance Hochstuhl
Michael Kingston
Ivan Kistler
Larry Markey
Ryan McGaughey
Ezekiel McWilliams
Claude Miros Jr.
Joey Omlor
Vinnie Rizzo
Vincenzo Sannicandro
Manager: Bill McGaughey
8U REBELS
Brayden Baranich
Maxx Bingham
Luke Brighters
Nathan Comia
Lucas Costa
Roman Evans
Shane Guano
Dashel Henry
Nicolas Howe
Wes Lewis
Jocelyn Loughlin
Jake Pownall
Manager: Pat Guano
8U SOFTBALL
Ava Casino
Avery Cross
Emilee Green
Jordyn Kelly
Addyson Moran
Tori O'Brien
Kadence Polite
Julianna Rex
Ella Samarco
Hannah Schmidt
Milania Trama
Skylar Wawrzynek
Maryn Young
Manager: Andy Brock
---
INCLEMENT WEATHER NOTIFICATIONS & RAIN OUTS
ALWAYS assume your game is on unless your coach contacts you to tell you otherwise.  Inclement weather announcements will be posted on our website and on our Facebook page at the earliest possible time. We always aim to make final decisions at least 90 mins prior to game time, but depending on the situation that is not always possible.  The league will contact all coaches via email and/or text to notify them of any cancellations, delays, or postponements.  Your coaches will then relay that information to you.
---
---
COVID-19 Documents
Return to Play & Complex Rules
Social Distancing/Field Maps/Designated Spectator Seating Areas
THE 2020 SEASON IS FINALLY HERE!

Dear Parents, Coaches, & 21st Ward Jr. League Community:
Thank you all for your patience and understanding as we work hard to Return to Play for the 2020 baseball & softball season. Governor Wolf announced this week that youth sports may begin and we are excited to get the ball rolling. There are a number of steps that we continue to work through, but we are very close to getting kids back on the field.  As such, please read carefully through the following information:
After thoroughly reviewing and documenting 
Pennsylvania
, 
Centers for Disease Control (CDC)
, and Babe Ruth guidelines we have made the following decisions about the 2020 season.  These decisions were made with input from our executive board, officials of Cal Ripken/Babe Ruth baseball,  our advisory board, coaches, the feedback from last week's survey, and through collaborative discussion with outside local league administrators.
BASEBALL (AAA, MINOR, MAJOR, PONY) -  practices will begin during the week of 6/15. Games begin in the Green phase.
I-BALL - modified season, practices will begin during the week of 6/22. Games begin in the Green phase. More details to come.
SOFTBALL (PEE WEE & JUNIOR) -  practices will begin during the week of 6/15. Games begin in the Green phase
T-BALL & COACH PITCH - 

Season Canceled  

LITTLE FILLIES - 

Season Canceled

ICGSL 13-15 YR OLD SOFTBALL

 - Season Canceled by ICGSL
It comes with great sadness and disappointment that we have to announce the cancellation of our T-ball, Coach Pitch, and Little Fillies seasons, as well as the ICGSL 13-15 Softball season (canceled by ICGSL). While our ultimate goal was to offer programs for all ages, after taking into consideration the state guidelines, your survey feedback, and many other operational factors, it is not an appropriate time for us to offer these specific programs. Information about credits & refunds for those impacted players can be found further down in the email.  We plan to offer some free skills clinics for these age groups in the fall and winter and we look forward to welcoming this group of players back next Spring. 
ALL league participants (players/coaches/volunteers) will be 
required
 to have the 
attached waiver
 signed and on file with the league. This waiver should be printed, signed and turned in to your child's coach at the start of your first practice. Your child 
will NOT be permitted to practice or play without this waiver.
 Again, your child cannot attend practices or games until the signed waiver is turned in.
COVID-19 GUIDELINES & PROCEDURES
Later this week we will be publishing a comprehensive set of new guidelines and procedures that we are implementing for the 2020 season.  
Attached is a high level summary
 of some of the changes we will be implementing (this is still fluid so please refer to the final document once it is available), but for now, this should provide you sufficient background so you can decide if your child should participate this season. Some guidelines may also be clarified or changed as we move into the green phase - updates/changes will be communicated. It is important that you and your child review the new guidelines in their entirety once they are published. Most importantly, as the season begins, your compliance with the published guidelines and procedures is mandatory.  We have gone through great lengths to be able to offer the kids baseball and softball this season. Many of these were developed based on your direct survey feedback.  We ask for your respect, commitment, and compliance with the guidelines we outline. We are committed to offering the kids a safe and fun experience playing baseball & softball.  Some of these changes may take some adjusting to, but we are confident once the kids begin playing, we will all adapt and have a great season. Again, it is imperative that you read and comply with the guidelines the league establishes. We will notify you when the final document is available on our website for your review.
Games will be played on weeknights.  Teams can expect to play between  8 - 10 regular season games.  Playoff formats are still being discussed and will be finalized before games begin.  The game schedule will be published on our website as soon as Philadelphia county moves into the green phase.  Practices will not begin until all of our COVID-19 procedures are in place and our coaches have attended a mandatory information session.  Specific dates will be announced in the coming days. If your child cannot make a game or practice due to a vacation conflict or other reason, please give your head coach advance notice.
Your current coach will contact you in the next couple days (or may have already) to confirm your child's participation. Based on the impact of COVID-19 and the delayed start to the season, it is likely 10 - 12% of our players will not be playing this season. We have encouraged each family to make these decisions in their best interest - no pressure or judgement from the league.  With that said, 
it is POSSIBLE your child may end up on a different team than they are currently rostered for
.  If we have to redraft, contract a team, or expand the rosters at certain levels, this will require us to make roster changes.  We are hopeful to minimize these instances, but please know that at this time, your child's current team placement is NOT GUARANTEED. If our coaches get us this information in a timely fashion, we expect to have the rosters FINAL by the beginning of the week and we can start practices shortly thereafter.
2021 SEASON CREDIT AND REFUNDS
All players who are impacted by a canceled 2020 season will have their credit carry over to the 2021 season. No action is required on your part. Unfortunately, even though the T-Ball/CP/Little Fillies/ICGSL seasons are canceled, or you have chosen on your own not to play this season, our expenses are not eliminated. The majority of budgeted league purchases for the 2020 season were completed prior to the COVID-19 crisis and the cancellation of these seasons.  Some of the expenses already incurred prior to the start of the season include, but are not limited to, annual insurance, uniforms, hats, baseballs and softballs, field maintenance supplies, and equipment. We operate as a non-profit, all volunteer organization and we rely on sponsors, fundraisers, and snack stand revenue to help offset operating expenses to keep our programs affordable. All of these revenue streams were directly impacted by the COVID-19 crisis and we don't expect significant contributions from them at all this season.
REFUNDS - If you are unable to accept a credit due to financial hardship or other reason, you may fill out this 
refund request form
 and we will process your refund in as timely a fashion as possible. You must fill this form out by 6/30.  Please do not send refund requests via email or text. You must fill the 
form
 out for each registered player to be eligible to receive a refund. 
If you are not experiencing a financial hardship or have another situation that requires you to request a refund, we kindly ask that you accept the credit towards your 2021 registration. The COVID-19 crisis has financially impacted the league in the same manner as individuals and businesses have been. We appreciate your consideration and support. 
As soon as we can begin in-house practices, we'll also complete our 8U, 11U, and 13U tournament team tryouts and announce rosters for all ages groups.  Teams will practice and participate in a limited number of summer tournaments and are eligible to play into the fall, pending team availability and desire.  More information to be published separately.
We will be hosting work parties every night this week starting at 6:00 pm . We are looking for small groups (max. 25 per field) to come up to the Pearlman and Hagy's complex to help us with weed whacking, trash pick up, and field maintenance.. Please consider volunteering.
We are pleased and grateful to announce that this week we received a very generous sanitizer donation from CRC, Inc. thanks to Lou Fresta. This donation will enable us to keep our children's hands, equipment, and our bench and bleacher areas sanitized throughout the season. Thank you CRC!  If you are interested or know someone interested in making a donation to the league, please contact 
21stwardregistrar@gmail.com
.  We are a 501(c)(3) non-profit and donations are tax deductible. 
Monetary donations can also be made on our website
.
We are 100% committed to the safety of all our players, coaches, umpires, volunteers, and spectators. We look forward to a great 2020 season and we appreciate you and your family doing your part to help us provide the kids with a safe and rewarding experience. We thank you for your continued support! We will provide more communication over the course of the next week. Your coach will advise you directly when your first practice is.  If you have any questions or concerns, please don't hesitate to contact us.
---
---
JEFFERSON UNIVERSITY SOFTBALL CLINIC - SPACE LIMITED **MUST RSVP**
Thanks to all the girls who participated in the Jefferson University & SOW Good Now Softball Clinic.  For pictures and highlights, click here.  
---
 INCLEMENT WEATHER PROCESS
We will always make every effort possible to play but the safety of the players, coaches, umpires, and spectators is our top priority, as well as providing proper notification to the umpires. In the event we need to cancel games to due to the weather we will do so as soon as possible by notifying managers via email or text, as well as announcing on our website and on our league Facebook page.
---
NEW BAT RULES IN 2018
With holiday shopping season fast approaching, we want the 21st Ward community to be up to speed on the new bat regulations that will be going into effect Jan 1, 2018.  Cal Ripken & Babe Ruth Baseball will be adopting the new USA Bat standards.  The new bats are designed to behave more like traditional wood bats.  As discussed at the 11/15 General Body Meeting, as a Cal Ripken & Babe Ruth chartered league, it is our intent to adopt these new standards for our in-house program for the 2018 season for the AAA - Pony levels.  If you want to see a list of the individual bats, sorted by bat manufacturer that are approved, visit www.usabat.com The key thing you are looking for is the USA bat stamp on the bat. Below are the new specifications for 2018. 
---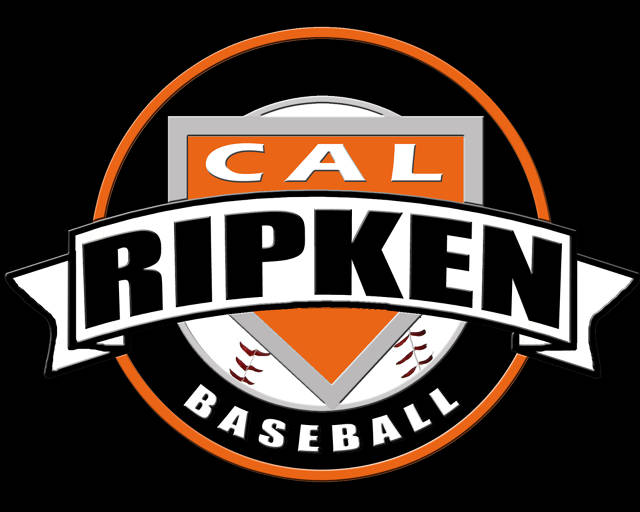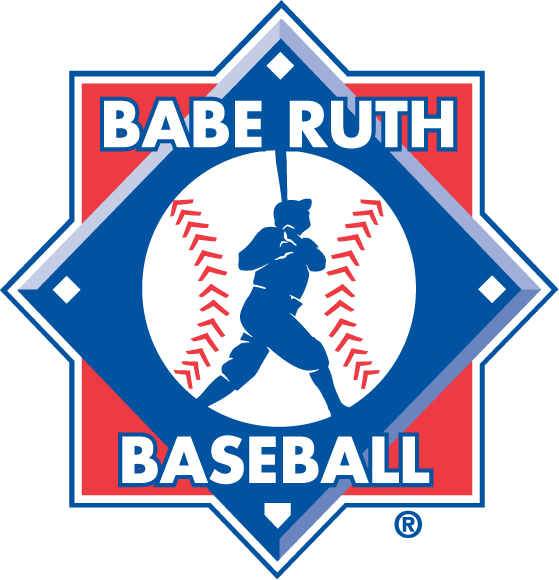 ATTENTION MANAGERS & COACHES FOR 2016:
IF YOU ARE INTERESTED IN COACHING A TOURNAMENT TEAM FOR CAL RIPKEN/BABE RUTH BASEBALL DISTRICTS/STATES/REGIONALS,YOU MUST PASS 1 CERTIFICATION COURSE ON CAL RIPKEN/BABE RUTH BASEBALL WEBSITE. THIS IS MANDATORY. ONCE COMPLETED, EMAIL YOUR CERTIFICATES TO AN ELECTED BOARD MEMBER.
ALL MANAGERS & COACHES MUST HAVE THIS CERTIFICATION. EVEN IF YOU PLAN ON PUTTING YOUR NAME IN FOR A TOURNAMENT TEAM OR POSSIBLY COACHING WITH A MANAGER, YOU MUST BE CERTIFIED.
IT IS STRONGLY SUGGESTED TO TAKE THESE COURSES EVEN IF YOU ARE ONLY COACHING IN-HOUSE. YOU WILL LEARN A WHOLE LOT. YOU WILL HAVE ACCESS TO THE COURSE AND MATERIALS AT ALL TIMES VIA CAL RIPKEN/BABE RUTH WEBSITE.
HERE IS THE WEBSITE:
http://www.baberuthcoaching.org/coaches/index.cfm
HERE IS THE COST: (PAID BY MANAGERS/COACHES)
REMEMBER, YOU ONLY NEED 1 CERTIFICATION. YOU CAN TAKE THE COURSE AS MANY TIMES AS YOU WANT TO PASS AND ONLY PAY ONCE. CONSIDER TAKING THE 2 BASEBALL COURSES. IT WILL OPEN YOUR EYES IMMEDIATELY. OUR KIDS WILL BENEFIT FROM THIS RIGHT AWAY.
HERE IS WHAT THE DOCUMENT LOOKS LIKE AFTER COMPLETION OF THE COURSE. YOU WILL NEED TO CARRY A WALLET SIZE WITH YOU COACHING AND SEND A COPY OF YOUR CERTIFICATE AVAILABLE ONLINE AT BABE RUTH SITE TO NICK.ROSLEY@HOTMAIL.COM. CERTIFICATE ONLY, NOT TRANSCRIPT.
THANK YOU, 21ST WARD JL BASEBALL
---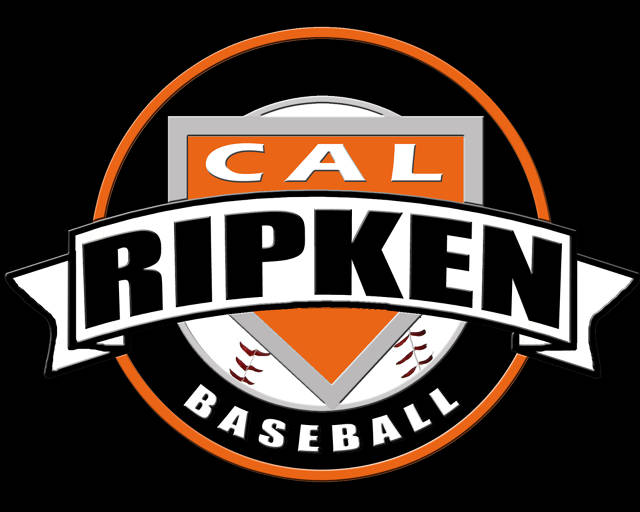 COACHES: HERE IS A LINK FOR GREAT INSTRUCTIONAL VIDEOS:
https://www.ripkenbaseball.com/instructional_videos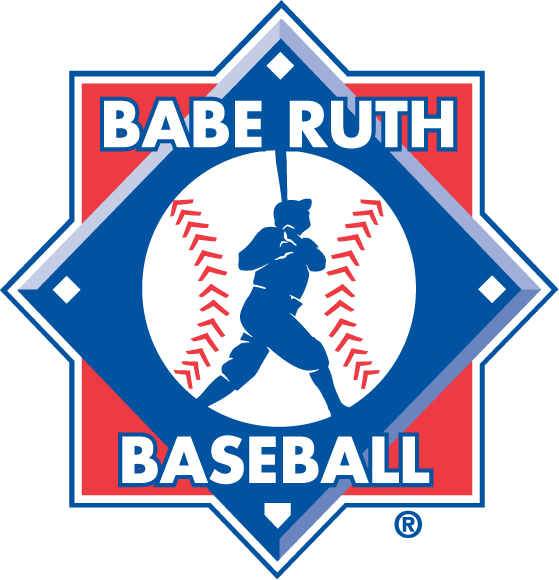 ---
ALCOHOL&TOBACCO ARE PROHIBITED AT THE 21ST WARD COMPLEX!
 NO SMOKING/NO CONSUMPTION OF ALCOHOLIC BEVERAGES!
THERE ARE DESIGNATED ZONES TO SMOKE OFF SITE.
NO EXCEPTIONS!
NO PETS OR DOGS ON THE COMPLEX AT ANYTIME.
---
Players' Pledge
(Before every game, teams will go over this pledge)
Win or lose, I pledge to do the best I can, to be a team player,
to respect my teammates, my opponents, the coaches, and umpires
and to improve myself in spirit, mind, and body.
Parents' Pledge
I will teach all children to play fair and do their best.
I will positively support all managers, coaches, and players.
I will respect the decisions of the umpires.
I will praise a good effort despite the outcome of the game.
---
Contacting The Junior League
YOUR COMMENTS AND SUGGESTIONS ARE WELCOME!


TO CONTACT THE JUNIOR LEAGUE:




1)

TO KEEP YOUR QUESTION/COMMENTS PRIVATE. SEND US AN E-MAIL:

21stwardregistrar@gmail.com

 


2)

To send email or reach a League Officer or Board Member by phone, go to the League Contacts and select mail for that official, if available. If email is not available, please contact by phone.


3)

 For RAIN OUTS, the league will communicate directly with team Managers. All inclement weather updates will be posted on our website and on our Facebook page in as timely manner as possible. Always assume the game is on until your manager tells you otherwise. 

---
ABOUT THE 21st WARD JUNIOR LEAGUE
The 21st Ward Junior League is a non-profit organization
that serves the children of Northwest Philadelphia (the 21st Ward).
  We have no paid employees, and can provide sports activities to resident children only through volunteer efforts and participation. Fees are designed to cover the cost of the baseball and softball programs that we offer. The parents or guardians of each child participating in the League's programs are asked to provide 2 hours of time per season in field maintenance and trash pickup to enable us to keep costs low and to maintain our quality facilities that are enjoyed by all.
Signup for Alerts
Get important messages from 21ST WARD JUNIOR LEAGUE BASEBALL by Text & Email