WORK PARTIES EVERY WEEKEND 7AM SAT/SUN
CAL RIPKEN/BABE RUTH CERTIFICATIONS & CLEARANCES ARE DUE
ALL COACHES MUST VOLUNTEER FOR WORK PARTIES
PLAYERS MUST BE IN FULL UNIFORM-NO TRAVEL UNIFORMS
NO SMOKING/NO ALCOHOL/NO FOUL LANGUAGE ON COMPLEX
DECEMBER MEETINGS
Weds December 11, 2019
Advisory Board:  6:45 p.m.
General Body:  8:00 p.m. 
---
Winter Baseball Workouts
Dates:  Mon 12/16, 1/6, 1/13, 1/27, 2/3, 2/10, 2/24
Roxborough HS Gym
6:00 p.m. - 7:45 p.m.
Open to Players Ages 7 - 12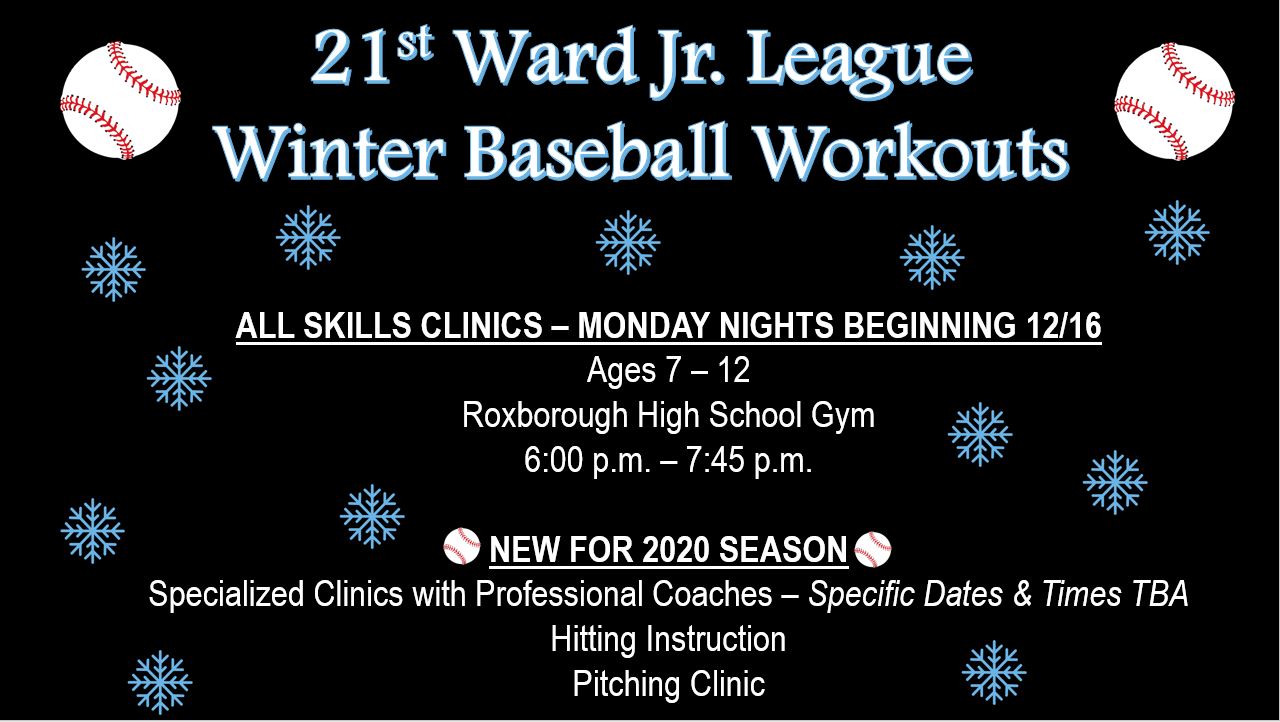 ---
⚾️ NOW ACCEPTING 2020 MANAGER APPLICATIONS 🥎
The 2020 Baseball & Softball Season will soon be here (we know it's like 20 degrees outside, but trust us, time flies!). If you are interested in managing in Spring 2020. We are now accepting Manager Applications for the following levels. If you wish to apply to manage in-house and travel you must fill out both forms.
CLICK FORM(S) BELOW TO APPLY:
IN-HOUSE REC BASEBALL & SOFTBALL MANAGERS

TRAVEL/TOURNAMENT BASEBALL MANAGERS (8U - 15U)
TRAVEL/TOURNAMENT SOFTBALL MANAGERS - APPLICATION COMING SOON
---
COMING SOON - 2020 SEASON ANNOUNCEMENTS!
2020 Opening Day & Key Dates
2020 Spring Baseball & Softball Registration Period
FREE Off-Season & Winter Workout Programs for Baseball & Softball
2020 Travel/Tournament Team Try Out Dates
2020 Season Initiatives
2020 Season Fundraisers
---
JEFFERSON UNIVERSITY SOFTBALL CLINIC - SPACE LIMITED **MUST RSVP**
Thanks to all the girls who participated in the Jefferson University & SOW Good Now Softball Clinic.  For pictures and highlights, click here.  
---
CONNIE MACK 13 YEAR OLD FALL TRAVEL LEAGUE
About one month removed from an amazing week at Dreams Park in Cooperstown, NY some of the members of our Rebels & Outlaws Cooperstown teams have hit the diamond again - TOGETHER. And this time a 60/90 diamond.  The team of rising 12 year olds has joined forces with some of our rising 13 year old Rebels players as they participate in the Bux-Mont Connie Mack Fall Travel League. The team will play 12 games over the course of the fall, enabling them to gain valuable experience on the larger Major League sized diamond.  They kicked off action this past weekend on the road dropping a close one Glenside by a score 9-7.  On Sunday, they trailed Warrington 7-6 in the Top of the 7th and rallied for 8 runs enroute to an exciting 14-7 victory. 
Our 13 yr old Fall Connie Mack team includes Stephen Horvat, Liam Ryan (not pictured), Isabella Pastella (not pictured), Ryan Barbaro, Patrick Buckley, Chris Cavalcante, Scott Fisher (not pictured), AJ Graveley, Mikey Green, Michael Maag, Matt McGaughey (not pictured), Keith Samarco, Dominic Sannicandro, Christian Strunk, and Charles Whitlock (not pictured). Home games are played at the Hagy's Senior Field.  The team returns to action Saturday 9/21 vs Doylestown and Sunday 9/22 at Cheltenham. 
---
CONGRATULATIONS 2019 SEASON RAFFLE WINNERS
Congrats to our 2019 Blue Ticket Raffle Winners.
Pat G. - $1,500 GRAND PRIZE


Colette S. - $500 SECOND PRIZE
The league will contact you to get you your checks.
---
BASEBALL PLAYOFFS
Our double elimination baseball playoffs are nearly completed, with only AAA & Pony (13-15) levels wrapping up.  Click here to view the latest PLAYOFF BRACKETS
Game times & dates are subject to change in the event of rain outs. Always refer to the "Schedules" tab of our website for the most accurate information.  Good Luck to all teams!
CONGRATULATIONS CHAMPIONS & RUNNER-UPS
AAA - White Sox (Champion) & Royals (Runner-Up)
MINORS - Cardinals (Champion) & Royals (Runner-Up)
MAJORS - Rockies (Champion) & Cardinals (Runner-Up)
PONY (13-15) - White Sox (Champion) & Yankees (Runner-Up)
JUNIOR SOFTBALL - Gators (Champion) & Bulldogs (Runner-Up)
SENIOR SOFTBALL - Hurricanes (Champion) & Tigers (Runner-Up)
---
2019 FATHER'S DAY TOURNAMENT
Thank you to all the organizations who signed up to participate in our 2019 Father's Day Tournament. All age levels are SOLD OUT! We are excited to welcome you to our Pearlman & Hagy's Complexes in a few weeks. 
To all participating teams, we expect to email you rules and schedules by 6/3 and will have schedules online on our website by 6/10.
---
 INCLEMENT WEATHER PROCESS
We will always make every effort possible to play but the safety of the players, coaches, umpires, and spectators is our top priority, as well as providing proper notification to the umpires. In the event we need to cancel games to due to the weather we will do so as soon as possible by notifying managers via email or text, as well as announcing on our website and on our league Facebook page.
ALL SIGN UPS ARE CLOSED
Thank you for your interest in our league. We are no longer accepting any late sign ups for the 2019 season.  All levels are now closed.  Again we are no longer able to sign players up.  Thanks for your understanding. For future planning our Spring season sign ups run from mid-December to the end of February.
SEASON SCHEDULES
Baseball schedules are now uploaded on the website. Note that the online schedule is the most up to date version of the schedule. Any changes, reschedules (rainouts) will be reflected on the online schedule.
---
PAYMENT PLANS & OUTSTANDING REGISTRATION FEES
If you are on a league approved payment plan or you have outstanding registration fees, you will get an email with details on how to submit payments.  If you have questions, please contact 21stwardregistrar@gmail.com 
---
2019 TOURNAMENT TEAM ROSTERS
Thank you to all the players who tried out for our tournament teams and congratulations to those who were selected to represent the 21st Ward this Spring/Summer tournament teams. We wish all players a great season! Tournament players - your coaches will be in touch.
8U Rebels
David Cupchak
Roman Evans
Chance Hochstuhl
Michael Kingston
Ivan Kistler
Carter Leonard
Larry Markey
Ryan McGaughey
Claude Miros Jr.
Ezekiel McWilliams
Vinnie Rizzo
Vincenzo Sannicandro
Manager: Bill McGaughey
9U Rebels
Kai Bolden
Jack Brown
Daniel Carrera
Ricky Evans
Lucas Fresta
Harrison Koniecki
Keegan McShea
Dean Montovani
Colin Moran
Evan Opiela
Ryan Pownall
Gavin Yeager
Manager: Lou Fresta
10U Rebels
Chase Butler
Maxx Byrne
Chris Costa
Elijah Cropf
Jamar Dawkins
Jayden DeLaRosa
Ryan Hemighaus
Michael Iacovelli
Nate Lewis
Rocco Rizzo
Riley Rumsey
Manager: Matt Rizzo
11U Rebels Tournament Team/2020 Cooperstown Team
Congratulations to the 2019 11u/2020 Rebels Cooperstown Team!
Dylan Bearden
Ryan Friel
Sean Herron
Zach Jacobs
Daniel Malloy
Daniel McNally
Francis Passarella
Joe Pieczynski
Will Pownall
Ryan Regan
Michael Rex
Manager: Chuck Malloy
12U Rebels/2019 Cooperstown Team
Aaron Barnes
Chris Cavalcante
Mikey Green
Chris Kingkiner
Joey Markey
Matt McGaughey
Andrew Mulligan
Michael Nicolucci
Joey O'Brien
Dominic Sannicandro
Finn Whittle
Manager: Brian Sannicandro
---
NEW BAT RULES IN 2018
With holiday shopping season fast approaching, we want the 21st Ward community to be up to speed on the new bat regulations that will be going into effect Jan 1, 2018.  Cal Ripken & Babe Ruth Baseball will be adopting the new USA Bat standards.  The new bats are designed to behave more like traditional wood bats.  As discussed at the 11/15 General Body Meeting, as a Cal Ripken & Babe Ruth chartered league, it is our intent to adopt these new standards for our in-house program for the 2018 season for the AAA - Pony levels.  If you want to see a list of the individual bats, sorted by bat manufacturer that are approved, visit www.usabat.com The key thing you are looking for is the USA bat stamp on the bat. Below are the new specifications for 2018. 
---
WELCOME OUR NEWEST SPONSOR
The 21st Ward Jr. League is proud to welcome our newest "Clear the Bases Triple" Sponsor DICK'S Sporting Goods. To celebrate this new sponsorship, DICK's is pleased to offer the 21st Ward baseball & softball community with several great offers for the Spring & Fall 2017 seasons! Click the banner below to access our 21st Ward exclusive coupons.
---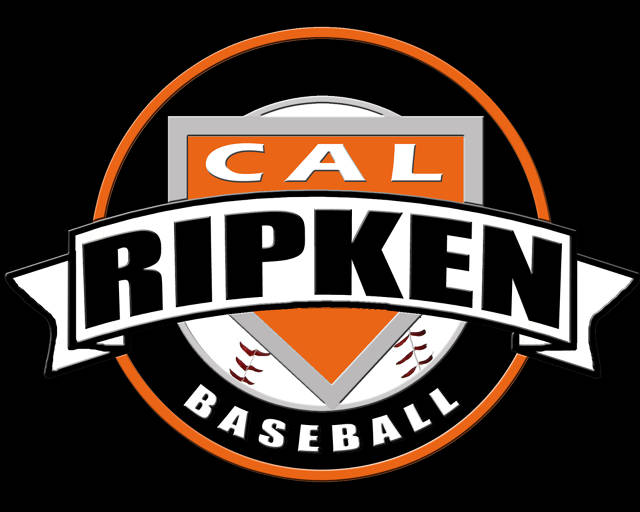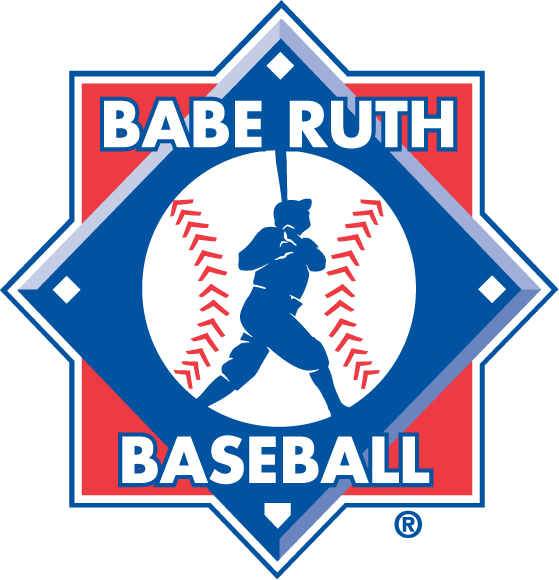 ATTENTION MANAGERS & COACHES FOR 2016:
IF YOU ARE INTERESTED IN COACHING A TOURNAMENT TEAM FOR CAL RIPKEN/BABE RUTH BASEBALL DISTRICTS/STATES/REGIONALS,YOU MUST PASS 1 CERTIFICATION COURSE ON CAL RIPKEN/BABE RUTH BASEBALL WEBSITE. THIS IS MANDATORY. ONCE COMPLETED, EMAIL YOUR CERTIFICATES TO AN ELECTED BOARD MEMBER.
ALL MANAGERS & COACHES MUST HAVE THIS CERTIFICATION. EVEN IF YOU PLAN ON PUTTING YOUR NAME IN FOR A TOURNAMENT TEAM OR POSSIBLY COACHING WITH A MANAGER, YOU MUST BE CERTIFIED.
IT IS STRONGLY SUGGESTED TO TAKE THESE COURSES EVEN IF YOU ARE ONLY COACHING IN-HOUSE. YOU WILL LEARN A WHOLE LOT. YOU WILL HAVE ACCESS TO THE COURSE AND MATERIALS AT ALL TIMES VIA CAL RIPKEN/BABE RUTH WEBSITE.
HERE IS THE WEBSITE:
http://www.baberuthcoaching.org/coaches/index.cfm
HERE IS THE COST: (PAID BY MANAGERS/COACHES)
REMEMBER, YOU ONLY NEED 1 CERTIFICATION. YOU CAN TAKE THE COURSE AS MANY TIMES AS YOU WANT TO PASS AND ONLY PAY ONCE. CONSIDER TAKING THE 2 BASEBALL COURSES. IT WILL OPEN YOUR EYES IMMEDIATELY. OUR KIDS WILL BENEFIT FROM THIS RIGHT AWAY.
HERE IS WHAT THE DOCUMENT LOOKS LIKE AFTER COMPLETION OF THE COURSE. YOU WILL NEED TO CARRY A WALLET SIZE WITH YOU COACHING AND SEND A COPY OF YOUR CERTIFICATE AVAILABLE ONLINE AT BABE RUTH SITE TO NICK.ROSLEY@HOTMAIL.COM. CERTIFICATE ONLY, NOT TRANSCRIPT.
THANK YOU, 21ST WARD JL BASEBALL
---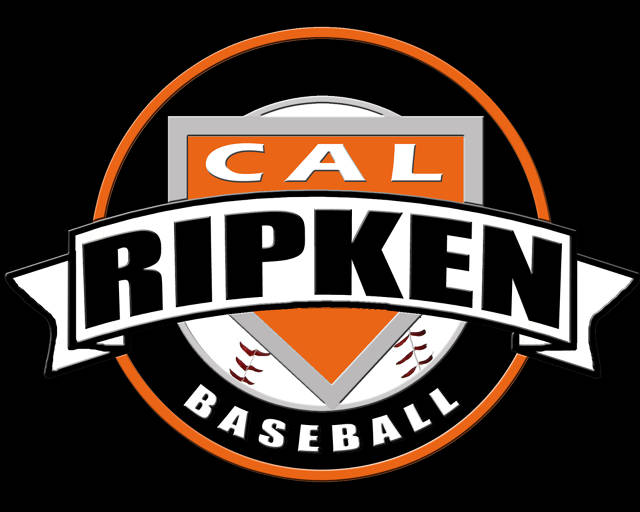 COACHES: HERE IS A LINK FOR GREAT INSTRUCTIONAL VIDEOS:
https://www.ripkenbaseball.com/instructional_videos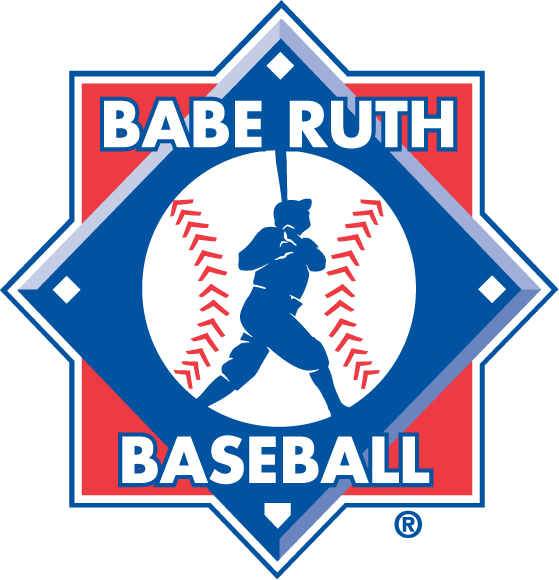 ---
ALCOHOL&TOBACCO ARE PROHIBITED AT THE 21ST WARD COMPLEX!
 NO SMOKING/NO CONSUMPTION OF ALCOHOLIC BEVERAGES!
THERE ARE DESIGNATED ZONES TO SMOKE OFF SITE.
NO EXCEPTIONS!
---
Players' Pledge
(Before every game, teams will go over this pledge)
Win or lose, I pledge to do the best I can, to be a team player,
to respect my teammates, my opponents, the coaches, and umpires
and to improve myself in spirit, mind, and body.
Parents' Pledge
I will teach all children to play fair and do their best.
I will positively support all managers, coaches, and players.
I will respect the decisions of the umpires.
I will praise a good effort despite the outcome of the game.
---
Contacting The Junior League
YOUR COMMENTS AND SUGGESTIONS ARE WELCOME!


TO CONTACT THE JUNIOR LEAGUE:




1)

TO KEEP YOUR QUESTION/COMMENTS PRIVATE.SEND US AN E-MAIL:

juniorleague1@email.com




2)

To send email to a League Officer or Board Member, go to the League Contacts and select mail for that official, if available. If email is not available,please choose another Officer/Board Member and your email will be forwarded.


3)

BY PHONE,or to check for rainouts: 215-487-1559
 Let us know what information you are looking for on this site and how we can make it more interesting..
---
ABOUT THE 21st WARD JUNIOR LEAGUE
The 21st Ward Junior League is a non-profit organization
that serves the children of Northwest Philadelphia (the 21st Ward).
  We have no paid employees, and can provide sports activities to resident children only through volunteer efforts and participation. Fees are designed to cover the cost of the baseball and softball programs that we offer. The parents or guardians of each child participating in the League's programs are asked to provide 2 hours of time per season in field maintenance and trash pickup to enable us to keep costs low and to maintain our quality facilities that are enjoyed by all.