Blaze Track & FIeld is burning bright -- be a part of the excitement of this award winning team!
No previous track & field experience required! Age 5-18 welcome!
Registration for the 2020 Outdoor Season has been closed due to COVID-19.
Practice has been closed due to COVID-19.
Contact us to learn more about how you can support Blaze as a Sponsor or Donor!
Blaze had a phenomenal 2019 Outdoor Season! Check 
out a few of the highlights by clicking on the link below:
(Special thanks to video producer Jennifer Smith!)
Register now to be a part of Blaze 2020!


---
---
Blaze Keeps the Fire Burning!
The North DeKalb Blaze Track & Field Club (Blaze) was founded in 2012, and is a youth athletics program dedicated to developing boys and girls through track and field to be healthy, productive members of their communities.  Blaze is a Youth Track & Field Club competing in Amateur Athletic Union (AAU) and U.S.A. Track & Field (USATF) sanctioned track and field and cross country events.  Blaze is open to athletes of all skill levels who are ages 5 to 18.  
There is no prerequisite for participation in Blaze. Athletes of all skill levels with a desire to learn, train and compete in track and field are welcome.  Youth with raw, undeveloped talent; veteran athletes who want to move their skills to a new level; those who have a love for the sport; or those who just want to be physically fit and enjoy the camaraderie of this wonderful group of athletes, coaches, and parents are welcome. 
Not only do Blaze athletes learn proper track and field technique, competition strategies, fitness tips, exercise routines, good nutrition, teamwork and sportsmanship, but they have fun doing it! Joining Blaze will give your young athlete a great environment to enjoy fun, fitness and friends!
What Sets Blaze Apart?
Athletics with CLASS!
Character | Leadership | Athletics | Scholarship | Service
Blaze was founded on the motto, "Athletics with class".  The acronym CLASS describes Blaze's guiding principles of Character, Leadership, Athletics, Scholarship and Service.
Character
– Character counts with
 Blaze
 !  The goal of 
Blaze
 is to foster character in our athletes so they make good decisions, have respect for themselves and others, and exemplify honesty, courtesy, teamwork and good sportsmanship. In a world with far too many negative influences, BLAZE provides a positive and enriching environment for its athletes. 
Leadership – Track and field can be very effective in building confidence and boosting self-esteem. With BLAZE, athletes develop the discipline and determination that leads to success in all aspects of their lives.  The goal of BLAZE is for athletes to be good influences, positive role models, and leaders among their peers.  
Athletics – Run faster, jump higher and throw farther with BLAZE! The BLAZE coaching staff knows how to get the most out of elite athletes and beginners alike.  BLAZE provides effective instruction to build speed, strength, endurance, and teach proper track and field technique.  BLAZE coaches encourage a love of the sport, and motivate their athletes to do their best.  
Scholarship – Blaze seeks to build strong student athletes who value academic success as well as athletic achievement.  Blaze ensures that our athletes keep their eye on the ball and do their best in the classroom. The discipline gained through BLAZE track and field leads to healthy bodies and strong minds.  
Service – Blaze is a good citizen of the North DeKalb Community.  Teaching athletes the value of service to others, giving back to their community, and having an awareness of the world around them is an important part of growing up.  Blaze involves its athletes in civic activities that support good causes and that help young people make a difference.
Blaze Has a Proven Track Record
Since 2012 the Blaze roster had several state and regional medalists, some of whom were new to

track and field.  Over 100 Blaze athletes have qualified for AAU and USATF National Track and Field and Cross Country Championships.  Several Blaze athletes have earned national medals at the AAU Junior Olympic Games, AAU National Club Championships and AAU National Cross Country Championships. Blaze also boasts two two-time National Champions!
Blaze Track and Field Events
Blaze athletes are classified according to gender and the age the athlete will be by the end of the calendar year.  Blaze athletes compete in a variety of individual track and field events and multi-events.  Coaches work with athletes to determine events they have an interest in and are best suited for.
  
Competitions include the following standard AAU and USATF events:
Running: 100 m Dash, 200 m Dash, 400 m Dash, 800 m Run, 1500 m Run, 3000 m Run
Hurdles:  80 m Hurdles, 100 m Hurdles, 110 m Hurdles, 200 m Hurdles, 400 m Hurdles, 2000 m Steeplechase
Relays:  4 x 100 m, 4 x 400 m, 4 x 800 m, Sprint Medley, Distance Medley
Race Walk:  1500 m Race Walk, 3000 m Race Walk, 5000 m Race Walk
Field Events:  Long Jump, High Jump, Triple Jump, Discus, Shot Put, Turbo Javelin, Javelin, Pole Vault
Multi-Events:  Triathlon, Pentathlon, Heptathlon, Decathlon
Blaze Volunteer Opportunities

We encourage active parental participation and community support. Examples of some of the volunteer opportunities available with Blaze include: Coaches, Videographers & Photographers, Medical / First Aid, Logistics (team tent transport, set-up, break-down), Meet Coordinators, Communications, Fundraising, Strategic Planning, Banquet, etc. Please let us know how you would like to help!
Blaze Sponsorship Opportunities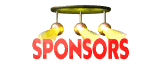 Blaze is a non-profit organization.  If you or your company are interested in helping to "Ignite the Blaze", please consider supporting the program by sponsoring an athlete, making a financial contribution, or donating goods and/or services to our program.  It's a great way to support the youth in our community.  Blaze will return the favor by supporting your business with advertising on our website. Please contact Coach Holmes for more information on sponsorship opportunities.
Contact Coach Holmes for More Info

Coach Angelo Holmes
Head Coach & General Manager
North DeKalb Blaze Track & Field Club
5385 Donehoo Court
Alpharetta, Georgia 30005
678-472-3827
northdekalbblazetc@bellsouth.net
Signup for Alerts
Get important messages from North DeKalb Blaze Track & Field Club by Text & Email