Season starts May 13 th
All games are played at Glen Cedars Golf Course or Spring Creek
How To Get Into The League
November 1, 2004

The following criteria is used:


1. All returning players from the previous season will be given their existing spots back in the league as long as they register by the agreed upon date.

After that date, if there are openings they will be allocated as outlined below.

1. Returning members who are bi-weekly and want to move to weekly will be given the opportunity to do so. In the event there are more players than positions open,longevity in the league takes precedence. 

2. Spare members from the most current season will be allocated spots based on the number of times they have spared. Again in the event of a tie, we will use longevity in the league as a tie breaker. 

4. Ladies who register on registration night, followed by anyone else who wishes to join the league.

If you have any questions about this criteria contact Bettina or Myra or another member of the executive.
---

RAIN POLICY
All players are expected to attend even with inclement weather unless you have been contacted by an Executive member who advises the night has been cancelled.

Refunds will only be issued (at the end of the season) if a night is completely cancelled by the golf course or the Executive, due to severe weather or poor course conditions.
---
Presidents

Here is a list of the ladies who have been the President.
2017-present     Myra Scott
2013-2016          Sharon Fazzari
2011-2012          Suzanne Wiles
2002-2010          Sheri Rowe
---
HIP AWARD
Shirley presents Anne with the Hip Award for 2015
The Hip Award donated and created by Nancy Hood,  has been formalized and recognized by the league as an annual award.
The prior year recipient will pass the award on to a deserving member who exemplifies the following qualities:
"Recognising the qualities of supportivness, generosity, friendship, courage, fairness, kindness, respect, positivity, and humour."
2017- Heather Greenwald
2016-  Linda Parsons
2015-  Anne Carman
2014 - Shirley Haeffele
2013-  Sheri Rowe
2012-  Myra Scott
2011-  Joey Davidson
2010-  Sharon Fazzari
---
Vern and Velma
2015 Recipient of Vern and Velma, Barb!!
Who looks good, strutting their stuff at the AGM.  What lovely, deserving lady will receive Vern and Velma next???
---
HOLE IN ONE
August 15, 2017
Heather gets a HOLE IN ONE on the 3rd hole at Glen Cedars
---
Away Weekend June 8-10, 2018
2018 Away Weekend will be on June 8-10. 
Click on link below
---
About Our League
Closing Tournament, August 25, 22016
The most recent picture of the league has been removed.
Our league was founded in 2002 by Sheri Rowe and Myra Scott. The league was conceived to be a place where women could golf in  a relaxed atmosphere, in the company of other women, without pressure.

The great thing about our league is you do not have to be a good golfer to be a member. If you find you are having a bad golf game, you can pick up your ball and move it close to the hole, or put it on the green and putt with your foursome. Some ladies keep score, and some are just out there working on their game, trying to improve and enjoying the summer weather.

If you are interested in joining our league as a spare, please contact Bettina So at bettinaso@hotmail.com




---
2018 Registration News-We Need Spares

Click on the link below to download the registration form
2018 registration is complete.  We are looking for spares currently, as the league is full.

The 2018 fees  have been set at $500 for weekly and $250 for bi-weekly. The fee will cover 18 weeks of golf (May 8th until Septempber 4th)

Directions to Glen Cedars and Sprng Creek may be found under the 'Web Links' tab.

No cost for spares to Register, but if you play, the green fees are $28.00

We need more spares so please encourage your friends to join our league!


When completing your registration form you should always indicate what position you would like in the league. i.e Weekly, Bi-Weekly or Spare.

Even if you think the league is full and you won't get the position, complete that part of the registration form so it is clear what your preference is, so if a position becomes available, we can contact you.





---
LGLU Constitution

LGLU Constitution
Please review our updated (after the 2014 AGM meeting) Constitution if you have any questions about our league.
---
Past Away Weekends
Barrie(2003, 2008)  (stay and play packages) - Settlers Ghost, Springwater, Shanty Bay, Heritage Hills, Bear Creek
Cambridge (2004, 2014)-(stay and play package) Savanna Links, Whistle Bear (now private), Grey Silo

Port Hope (2005)- Ashbrook,  Dalewood


Kitchener (2006)- Grey Silo, Rebel Creek (?)
Niagara Falls (2007,2009,2011) -Best Western - Usshers Creek, Whirlpool, Legends, Penninsula lakes, Lochness Links

Collingwood (2010)-  Batteux Creek,

Lora Bay in Collingwood
Belleville (2012) -Black Bear Ridge, Timber Ridge, Barcovan
Peterborough (2013) - Holiday Inn, DiamondBack Golf Club
Cambridge (2014) - Grey Silo, Savanna Links
Collingwood (2015) - Lora Bay and Monterra
Heather and Barb's cottages- Haliburton (2016 and 2017)  - Haliburton Highland and Blair Hampton
Parry Sound (2018)-Seguin Valley Golf Club
---
Your Executive

2017 LGLU Executive
President - Myra Scott
Past President - Sharon Fazzari
Treasurer - Darlene Schaeffer
Registrar and Tee-time Coordinator - Bettina So
Secretary - Jane Byrnes
Tournament Committee - Denise Heapey
Web site update- Sheri Rowe & Sharon Fazzari


Away Weekend - Laura Brown

---
2017 SCHEDULE

Please make Bettina aware of any changes and when you get a spare.
---
Founding members - 2002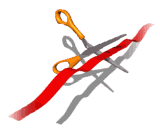 In 2002 the league was founded with the following members being the first to represent our league.

We played at Rollings Hills on the Classic course with 4 tee times started at 4:52.

* donates bi-weekly players

Janet Aston
Jo-Ann Bolger
Heather Bracey
*Laurel Chivers
Jan Christopher
*Dolsie Doodha
*Mardy Emmerson
Sharon Fazzari
Louise Ferri
*Aimee Grant
Heather Greenwald
*Allyson Gubb
*Debbie Hall
Gail Hopkins
*Linda Kalinack
*Marion McMahon
Sheri Rowe
Myra Scott
Bettina So
Andrea Strike


Our first group of spares were:

Barb Aston
Janet Carrier
Joey Davidson
Phyllis Gates
Mary Hamilton
Danielle Huffman
Megan Murphy
Freda Poplar
Debra Riches
Anne Shiach
Lesley Stamkos
Sandra Toner
Suzanne Wiles