For information regarding lessons or camps call 973-384-7830 or email paul.magrini@gmail.com
Lesson are booked by appointment only paul.magrini@gmail.com
Follow me on Twitter @paulmagrini25 Facebook paulmagrinibaseball
Prospective players looking for Travel Teams go to njyankees.com
Click on Sign up Waivers to register Training Programs
Welcome to Paul Magrini Baseball! Professional Baseball Instruction
Paul Magrini's Long Toss Velocity Program
Paul Magrini's
Long Toss Velocity Program
2018/2019 Off Season Program 
The training program will include
Mechanics, Balance, Long Toss, Core Circuit Workout, Weighted Balls, Medicine Ball, and Thoro-Band Crossover Symmetry. As well as the defensive part of the game: Holding Runners, Pickoffs, and Fielding your position.
It is a 3 month plan to get pitchers ready for the beginning of their High School or spring season. Pitchers will build strength, endurance, and velocity. The goal is to train the mind, body, and arm to be a more athletic and  complete pitcher.  It can not be over stated the benefit of long tossing for young pitchers. Train like top pitchers do at the Collegiate level all the way up to the Big Leagues! The program is formulated from Coach Magrini's professional experience as a player, coach, and instructor for the past 27 years.

Location: Paramus Catholic Bubble 425 Paramus Rd Paramus , NJ 07652
 Wednesday Nights 8:00-9:30pm 
Dates: December 5, 12, 19, 26 
January 2, 19, 16, 23,30   
February 6, 13, 20, 27
13 sessions   Cost: $595
Click on Sign up Waivers on the Left side bar to download flyer and send in registration.
email
paul.magrini@gmail.com
  or 973-384-7830
paulmagrinibaseball.com
By


Paul Magrini

Former 5th Round Pick 1991 Detroit Tigers & 

Pitching Coach Fairleigh Dickinson and Pace University




1. Getting the mind, arm, and body in shape
2. Build up arm strength
3. Work on mechanics and timing so you can repeat your delivery
4. Have proper rest and recovery




Proper Warmup: Drill Set
Active warmup, inch worms, spider man crawls, upper body stretch 

Equal and Opposite Facing Target
Stride Drill: Hip Glide , Rotation, Back foot on the ground
Stride Drill: Timing Hand Break and Follow thru
Moving your feet into the long toss
Moving your feet with leg lift
Move back in for touch and grips hitting targets

Purpose of Long toss:
To Build endurance and arm strength
To make sure your timing and delivery are right
To let the arm breath and recover

Conditioning:
Plyometrics and Thoro-Band Crossover Symmetry Rotator Cuff work
Squat jumps, Ice skaters, lunges, spider man push ups
Weighted ball and Medicine Ball throws
Ab and core work

Philosophy:
Attack the Hitter
Low and away
Hard in at the hands
Elevate the fastball and create depth with the Breaking Ball 
Develop Changeup
Double Up

For further information, private or group lessons email paul.magrini@gmail.com

---
Professional Pitching and Hitting Instruction.
Initial evaluation and video analysis. Then put together an individual plan to achieve goals.(Better mechanics, balance, rythmn, and athleticism).
Velocity and Power enhancement.
Email paul.magrini@gmail.com to schedule an initial evaluation.
---
NJ Yankees tryout
August 2, 2018 – 06:00 PM
Holding tryouts for my New Yankees Showcase Travel Program December 1st at Paramus Catholic HS.  2pm.
Looking for players from graduating years 2023,2024(7th & 8th graders) for my 14u Spring and Summer team. 2022,2021,2020 for 15-17U Showcase Summer teams.
$20 registration fee.
Must register to tryout  paul.magrini@gmail.com    
njyankees.com for more information about the program.
---
Pitching For Success Velocity Long Toss Offseason program dates set.
Click on Pitching For Success Waivers on the Main Menu to the left to download and send in your sign up waiver. Spots are limited and will fill fast!
Hitting and Pitching lessons by appointment only by monthly packages. email paul.magrini@gmail.com to set up an initial evaluation and lesson.
 Be prepared for your upcoming season and make it your best!
Champions are made in the off-season!
Follow me on Twitter @paulmagrini25  Instagram @PMags25
Prospective Student Athletes for NJ Yankees Showcase Travel Teams go to njyankees.com. Looking for 15,16,17U players.
@njyankeesbbclub
You Tube channel: Paul Magrini Baseball, LLC
---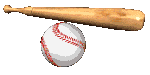 Hi, I'm Paul Magrini and I have been involved in baseball since I was 5 years old. I have been a professional since I was 18, as a player(5th round draft pick Detroit Tigers), coach, and instructor. I have worked with hundreds of kids at the youth, high school, and college levels. I have a passion for teaching the game of baseball the right way. The way baseball needs to be played.

I have put together my "Pitching For Success" program for kids so they can get the most out of their ability. I have built this program from the experience I've had as a player for 9 years and over the last 20 years working as a coach. I have seen success for kids who have made their local travel teams, varsity baseball, college baseball, and a few former clients have made it to the professional level and 2 have made it it to the biggest stage of them all: The Big Leagues!
More importantly my "Pitching For Success" program is to educate parents and kids how to keep their arms healthy. This is something I really feel strong about, being a kid who came out of high school with a lot of promise only to be hurt and on the disabled list by the time I was 20. The good thing that came from this, is I learned how to rehab and train my arm from the best, Dr. James Andrews at Health South in Birmingham Alabama. I have used this knowledge to train kids to strengthen their arms and talk about over use so that the same thing doesn't happen to them.

My goal is to make the body athletic and elastic. From there we can  build a clean, repeatable, and  powerful delivery. Clients have seen jumps of 3-8 miles an hour on the gun. More importantly their command and "stuff" has improved dramatically, and they were successful in getting people out.

I want to educate people on what it takes to have success on the mound. There are alot of gimmicks and false promises out there.  Trying to force the body to throw hard only leads to injury. If it were that easy everybody would throw hard! It takes good old fashion hard work and allowing the body to see how easy it can throw hard.
There are 3 factors involved for a pitcher:  Mechanics, Workload and Rest, and Physical Conditioning. These are the 3 things that I concentrate on in my program. I am a big believer in the proper use of the lower half of the body and hip transfer, which is a detail most pitching coaches miss. I also believe strongly in the proper use of the front side or "glove" side. Again I think this is another detail that is taught wrong. Combine this with fastball command and I think a young pitcher is on his way to a successful, healthy career.
Don't wait until your son has developed bad habits! It's never too early to develop a good clean delivery and throw with proper mechanics. If nothing else it will help him throw better at whatever position he plays.
So don't wait till it's too late! Before your son develops bad throwing mechanics and a sore arm, get trained properly with good advice and he'll be on his way to
"Pitching For Success"
---
Paul Magrini
A three sport all state athlete(Football, Basketball, Baseball) at Wallington HS, Paul was drafted in the 5th round by the Detroit Tigers in the 1991 draft. He finished his high school career with a 38-8 pitching record which is the most wins in New Jersey history. He also finished with a career .375 batting average over 4 years, including hitting .435 with 5 HRs and 33 RBI as a senior.
Magrini went on to play 3 ½ years in the Tigers chain , before an arm injury and Tommy John surgery sidelined his career  a year and a half. He rehabbed and cameback to have a successful minor league career in 5 years of independent stops in Winnipeg, Manitoba, Souix Falls , South Dakota, Johnstown, Pennslyvania, and finally with the New Jersey Jackals. He finished with a 38-28 record with a career 3.74 ERA in 9 minor league seasons. He won 2 championships, in 1993 with the Niagara Falls Rapids (Detroit, NY-Penn league), and 1998 with the New Jersey Jackals(Northeast, independent). Magrini was 3-0 in playoff games for the Jackals in a 2 year span and won 18 games. He is a member of the Jackals 5 year Anniversary Team picked in 2002.
Paul's coaching career began in 1998 as an assistant at Passaic Valley HS where they won the Passaic County Championship that year.
He moved on to the college ranks in the fall of 1999 to become the pitching coach at Division 1 Pace University for 2 years where he helped resurrect the program into the successful one it is today.
From there he took his first head coaching job at Montclair HS where they handn't had a winning season in 10 years. Magrini got them there in his 3rd year with a 14-13 record. Four of his former players are playing college baseball currently. Three at the Division 1 level.
From there Magrini joined the staff at perennial power Nutley HS as an assistant for 3 years where they won 48 games and a conference title during that time.
He then went on to become the pitching coach at Division 1 Fairleigh Dickinson University in Teaneck from the 2008-2009.
In 2015 Coach Magrini became Assistant Head Coach at Paramus Catholic HS. PC has had back to back 15 win seasons including 2 wins against state power St. Joe's of Montvale which they have never beaten and a win against state power Don Bosco in 2016. They also made a run in the prestigious Bergen County Tournament in 2016 with 2 wins and a trip to the final 8. They also lost in the Parochial A quarterfinals in 2016 to Seton Hall Prep 4-3.
The 2 year 30 wins is the most the program has had in 20 years! He looks to continue to guide them to becoming a perennial power in the future.
Magrini has been a professional instructor since 1997, running Paul Magrini Baseball, LLC. He has trained many top players in North Jersey. He has managed travel club teams the Field 1 Blue Sox, South Bergen Mets, and now currently his New Jersey Yankees from the 18u-14u levels playing in national tournaments across the country. Coach Magrini has had many of his student athletes receive scholarships to top colleges across the country including Rutgers,Vanderbilt, Lehigh, Delaware, Villanova and the College of Charleston. Magrini has coached, mentored, and provided recruiting advisement to hundreds of players that have gone on to play at the D1,2,3 and Junior College level. 7 of his former player and clients have gone on to sign at the professional level including 2 that made it to the Big Leagues!
---
We proudly service all of Northern New Jersey with Pitching Lessons in Bergen County,Essex County, Morris County, Sussex County, and Passaic County as well as the towns of  East Hanover, Florham Park, Whippany, Morristown, Randolph, Roxbury, Dover, Denvile, Boonton, Roseland, Bloomfield, Belleville, Nutley, Wallington, Rutherford, East Rutherford, Garfield, Lodi, Rochelle Park, Paramus, Westwood, Emerson, Oradell, River Edge, Wood Cliff Lake, Montvale, Ridgewood, Annadale, Upper Sadle River, Mendham, Chatham, New Providence, Madison, Summit, Parsippany, Mountain Lakes, Morris Plains, Cranford, Roselle Park, Union, Westfield, Mountainside, Blairstown, Vernon, Hackensack, Tenafly, Teaneck, Cresskill, Fort Lee, Cliffside Park, Edgewater, North Bergen, Jersey City, Hoboken, Weehawken, Lyndhurst, North Arlington, Harrison, Kearny, Livingston, West Orange, Little Falls, West Paterson, Totowa, Wayne, Clifton, Cedar Grove, Verona, Fairfield, Montclair, North Caldwell, Caldwell, West Caldwell,  Essex Fells, Glenridge, Sparta, Woodland Park and  Lincoln Park.