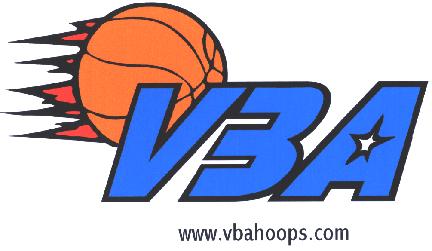 * THE VINELAND BASKETBAL

L

 
ASSOCIATION INC. *

*PROUDLY SERVING VINELAND'S YOUNG, ASPIRING 
ATHLETES SINCE 1986*
SCHEDULES HAVE BEEN UPDATED AND COMPLETED !!!!
THERE ARE SOME GAMES SCHEDULED DURING THE WEEK...

THERE IS NO PRACTICE

ON THESE DATES IN THOSE SCHOOLS !!!
SEASON BEGINS 1/12/20.....
DATES & SCHOOLS THAT

GYMS ARE CLOSED!
PETWAY,  1-30-20, 2-12-20, 3-5-20, 3-20-20
PILLA (LINCOLN)  1-31-20

COACHES:

PRACTICE SCHEDULE IS POSTED.

CHECK  THE BULLETIN BOARD TAB.
BE AWARE WHEN THERE ARE HIGH SCHOOL GAMES, THERE WILL NOT BE PRACTICE
IF YOUR PRACTICE IS AT VHS SOUTH YOU CAN CLICK THIS TAB IT WILL
LET YOU KNOW IF THE GYM IS OPEN.
https://www.capeatlanticleague.org/public/genie/344/school/21/
Wednesday, January 22, 2020
12 - 14 WINTER LEAGUE
Team #6 - Lipschutz @ Team #8 - Fitton
6:15pm
15 - 18 WINTER LEAGUE
Team #2 - Peale/Sterling @ Team #3 - Perez
7:30pm
Sunday, January 26, 2020
6 - 7 WINTER LEAGUE
Team #1 - Earley @ Team #3 - Ramos
12:00pm
8 - 9 WINTER LEAGUE
Team #3 - Gonzalez @ Team #6 - Higginbotham
12:00pm
Team #5 - Gannotta @ Team #4 - Kinsey & Ruiz
1:00pm
Team #7 - Calderon @ Team #2 - Spinelli
2:00pm
Team #1 - Mariano @ Team #8 - Ortiz
3:00pm
10 - 11 WINTER LEAGUE
Team #1 - Saez @ Team #2 - Childs
12:00pm
Team #4 - Maher @ Team #6 - Pritchett
1:15pm
Team #3 - Pierce @ Team #5 - Vasquez
1:15pm
12 - 14 WINTER LEAGUE
Team #10 - Perez @ Team #8 - Fitton
12:00pm
Team #2 - Melendez @ Team #4 - Harrell
1:15pm
Team #3 - Curry @ Team #9 - Cartagena
2:30pm
Team #1 - Potter @ Team #6 - Lipschutz
3:45pm
Team #7 - Pellott @ Team #5 - Martin
3:45pm
15 - 18 WINTER LEAGUE
Team #1 - Patterson @ Team #3 - Perez
2:30pm
Friday, January 31, 2020
12 - 14 WINTER LEAGUE
Team #2 - Melendez @ Team #5 - Martin
6:15pm
15 - 18 WINTER LEAGUE
Team #1 - Patterson @ Team #2 - Peale/Sterling
7:30pm
View Full Schedule
Signup for Alerts
Get important messages from THE VINELAND BASKETBALL ASSOCIATION by Text & Email