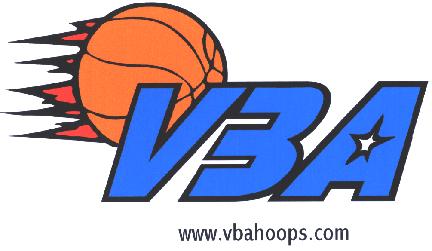 * THE VINELAND BASKETBAL

L

 
ASSOCIATION INC. *


PROUDLY SERVING

VINELAND'S YOUNG, ASPIRING
* ATHLETES FOR OVER 32 YEARS *
STOP THE PLAYERS FROM TRASH TALKING/ LANGUAGE ON THE COURTS !!
KEEP PARENTS AWAY FROM BENCHES AND STANDING AT THE BASELINES OF THE COURTS !!!
ONLY HEAD COACH AND ONE (1) ASSISTANT COACH ON THE BENCH !!!
CLEAN UP YOUR BENCH AREA AFTER EACH GAME... YOU WILL START NEXT GAME WITH A TECHNICAL FOUL !!!
WHICH MEANS YOU CAN NOT COACH YOUR NEXT GAME !!!
Jul 23
8 - 9 SUMMER LEAGUE
TEAM #2 - Pediatric Associates - Phil Childs @ TEAM #7 - Real Deal Electric - Mike Murray
6:30pm
TEAM #3 - Jaymar Landscaping - Jason Maher @ TEAM #6 - BJ Roasters - Luis Vasquez
7:45pm
10 - 11 SUMMER LEAGUE
TEAM #5 - Mark Ronchetti CPA - Lamar Potter @ TEAM #1 - Bassetti Photo - Pierre Saint Jean
6:30pm
TEAM #3 - Biondi Insurance - Mike Martin @ TEAM #7 - AG Autogroup - John Jayne
6:30pm
TEAM #6 - Smile Creations - Derek Mosley @ TEAM #4 - Big Momma Trucking - Gene Benitez
7:45pm
TEAM #2 - Kennedy Concrete - Mike Alvarez @ TEAM #9 - Appliances Plus - Chris De Los Santos
7:45pm
12 - 14 SUMMER LEAGUE
TEAM #1 - OnTarget - Anthony Patterson @ TEAM #7 - GE Mechanical - Marc Snead
6:30pm
TEAM #11 - Allen Associates - Krista Phillips @ TEAM #3 - Orlandini Tile - Wil DeJesus
6:30pm
TEAM #8 - Newfield National Bank - George Cooper @ TEAM #2 - Sir Speedy - Phil Fowlkes
7:45pm
TEAM #4 - Bradway Trucking - Tim Gannotta @ TEAM #6 - H.S. Martin - Tyrone Johnson
7:45pm
Jul 24
6 - 7 SUMMER LEAGUE
TEAM #2 - Chestnut @ TEAM #1 - Higginbotham
6:30pm
TEAM #5 - Nicholson -BMT Repairs @ TEAM #4 - Gonzalez
7:45pm
8 - 9 SUMMER LEAGUE
TEAM #7 - Real Deal Electric - Mike Murray @ TEAM #3 - Jaymar Landscaping - Jason Maher
6:30pm
TEAM #8 - Smiths Concrete - Javon Pierce @ TEAM #2 - Pediatric Associates - Phil Childs
7:45pm
15 - 18 SUMMER LEAGUE
TEAM #2 -Custom Graphics - Pete Perez @ TEAM #3 - AG Autogroup - Brandon Lipschutz
6:30pm
TEAM #1 - Jim Mains Bakery - Peale/Sterling @ TEAM #4 - Richland Carpet - Salita Gaye
7:45pm
Jul 25
10 - 11 SUMMER LEAGUE
TEAM #1 - Bassetti Photo - Pierre Saint Jean @ TEAM #10 - Pizza Queen - Kyle Jefferies
6:30pm
TEAM #7 - AG Autogroup - John Jayne @ TEAM #4 - Big Momma Trucking - Gene Benitez
6:30pm
TEAM #6 - Smile Creations - Derek Mosley @ TEAM #5 - Mark Ronchetti CPA - Lamar Potter
7:45pm
TEAM #3 - Biondi Insurance - Mike Martin @ TEAM #8 - Caterina Tree Service - Xavier Hart
7:45pm
12 - 14 SUMMER LEAGUE
TEAM #6 - H.S. Martin - Tyrone Johnson @ TEAM #7 - GE Mechanical - Marc Snead
6:30pm
TEAM #9 - Ed's Auto Service - John Jayne @ TEAM #12 - Dusharms - Nina Mercado
7:45pm
View Full Schedule
Signup for Alerts
Get important messages from THE VINELAND BASKETBALL ASSOCIATION by Text & Email