To see your childs booster go to the Journal Boosters Folder
Cheer and Football 2018 Registration starts December 1st
Annaul Cheer and Football Awards Brunch - 2019 Season
January 11, 2020 – 10:00 AM
Don't get locked out!
Click Brunch Form and return to vcindians@aol.com
---
Football & Cheer Registration Day and Dates:  upto September 30th
All boys & girls aged 5 thru 15, as of August 1st are eligible
....see below for online forms and additional information....
Hard Copy:  VCI 2020 Cheer and Football Registration Form
Online form:
Valley Cottage Indians 2020 Cheer and Football
Click  Cheer and Football 2020 Registration Online Form  for copy of form

Registration Fee 
Football
   Age                    Regular Fee        Late Fee
5-12                  $275                     $300
13 & up             $200                     $225
Cheer/Dance
Age                    Regular Fee        Late Fee
5-13                 $225                     $250
14 & up             $150                     $175

Mailing address:
Valley Cottage Indians
PO Box 79
Valley Cottage, NY 10989
---
The mission of the Valley Cottage Indians is to enable young people to benefit from participation in team sports and activities in a safe and structured environment.
The Valley Cottage Indians seek to provide fun athletic learning opportunities for children, while emphasizing the importance of academic success.  Specifically we seek to familiarize players and spirit participants with the fundamentals of  Football and Cheerleading.  Pop Warner strives to inspire youth, regardless of race, creed or national origin, to practice good sportsmanship, scholarship and physical fitness.
Through this active participation, Pop Warner programs teach fundamental values, skills and knowledge that young people will use throughout their lives.
---
VCI Corporate Sponsor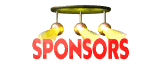 Click here for Coporate Sponsor form
Become a Coporate Sponsor today!
Your sponsorship will be displayed in our Annual Journal and posted on our website.
---
VCI Booster

Boost your child's spirit today!
Your Booster will be displayed in our Annual eJournal and posted on our website.
In order to make it into the Annual journal on time your booster must be receieved no later than November 30th.
Click on VCI Journal Booster Folder  in the menu tab, on your left,
for prior years and current year boosters 
---
VCI on YOUTUBE:

See Video Folder for detail and links.
---
VCI Store on the Web

VCI Store on the Web - go to Links folder to visit our store.
---
Wall of Fame. (See Wall of Fame folder for former VCI players)

* If you know of any of our children that went through the program and are now playing at the
collegiate level please let use know. After confirmation we will add them to our Wall of Fame.
---
Check out the pictures in the PHOTO ALBUM

Contains pictures shared with VCI from family and friends. Have some photos you would like to share - just email them to vcindians@aol.com
---
The real winners in life

The real winners in life are the people who look at every situation with an expectation that they can make it work or make it better.
---
 VCI Players in the NFL
Jason McCourty - #30 Cornerback Tennessee Titans 
Devin McCourty - #21 Cornerback New England Patriots
Draft: 2010 - 1st round (27th pick) by the New England Patriots
Terrance Fede - #78 Defensive End  Miami Dolphins
Draft: 2014 - 7th round (19th pick) by the Miami Dolphins