Sault Ste Marie, Ontario, Canada
MISSION STATEMENT
To provide an opportunity for adult females of any caliber to play hockey in a league
which emphasizes fun, friendship and respect for fellow participants.
---
GOOD LUCK IN PLAYOFFS!!
Please see the 2020 Playoff Rules HERE.
---
Nominate your captain for the Kit Kat Captain award! Deadline is February 28th.  Click HERE for more info.
---
YOU CAN BE AN IMPORTANT ROLE MODEL TO GIRLS IN OUR COMMUNITY
If you're looking to share your love for the game, the SAULT FEMALE HOCKEY ASSOCIATION  would love to have you. Consider applying to coach next season!  Coaching applications are posted on https://saultgirlshockey.ca  Midget AA & Bantam AA close January 31st.  Midget A, Bantam A, PeeWee A and Atom B close February 29th.   Any coaching certification costs will be covered.  You can apply now and enroll in any courses needed over the summer.  
---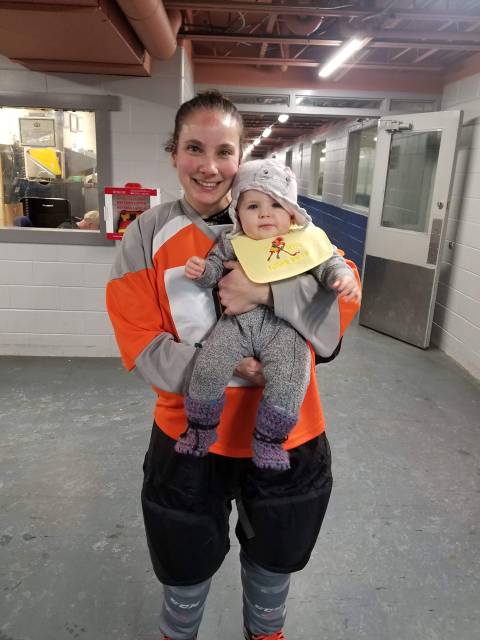 The WHL is excited to welcome some adorable players to our roster.  Please click HERE to see the newest additions.  Pictured above: Danielle Favaro with her daughter Linnea.  Allison, daughter of Jen Bibeau.
---
Check the Tournament tab! Thessalon, Don Doucet & Sault Mich Tournament info posted.