Practices are Monday through Thursday from 6pm to 8pm
Open registration at Donio Park- Mon-Thurs 6pm to 8pm
Maullers Jamboree Saturday August 12th at Donio Park 11am to 5pm. All weight classes.
All teams invited call Rob Mangum at (856) 264-6923
Football Update

PRACTICES BEGIN MONDAY JULY 24TH 2017 6PM!
Weight Classes
Freshman - Ages 5 to 7
Sophomores - Ages 8 to 9
Juniors - Ages 10 to 11
Seniors - Ages 12 to 14
Contact Coach Rob Mangum at robertmangum77@yahoo.com
All head coaches have completed concussion Heads Up certification.
---
Founded in 1985, the Winslow Township Maullers Football and Cheerleadings Association is a 501(c)(3) Organization and member of the Tri County Midget Football League. The organization is funded through tax dollars, registration fees, tax deductible donations, and fundraising activities. 
Educate, Demonstrate, Win are the three pillars which govern how we operate. 
Educate! Each athlete must be instructed in the fundamentals of football and cheerleading.
Demonstrate! Allow each athlete to demonstrate what they have learned both on the practice field and during the game.
Win! Only through proper instruction and demonstration will our athletes be success on the field of friendly competition and in society.

The organization's objective is to promote good sportsmanship, honesty, loyalty, courage, fair play, and good citizenship through football and cheerleading activities. This objective is achieved by providing supervised competitive athletic games and competitions for all youth regardless of race, creed, and national origin. The supervision will be provided by positive adult and teenage role models.

Youth between the ages of 5 and 14 may participate in tackle football and cheerleading.

We look forward to your support of youth athletics and the Winslow Township Maullers Football and Cheerleading Association.



---
VOLUNTEERS NEEDED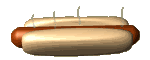 Parents we need your help! Volunteers are needed during practice time and home games. We would appreciate your involvement and participation. The goal is to make certain we are providing the best service possible while making sure we keep a safe environment for all involved. Please check at the concession stand and sign up to volunteer.

The areas where we need help are as follows:
1. Concession Stand (During practice and for all home games)
2. Parking Attendants (During practice and for all home games)
3. Chain Crew for all home games.
4. Play by Play announcers for all home games.
5. Custodian and maintanence assistance

Thank you in advance for your cooperation.

The Board of Directors.
---
2016 SEASON PICTURES and TROPHIES ARE CURRENTLY AT THE CLUBHOUSE! 


 
Advertise at one of the prime locations in Winslow Twp.
From Aug 1st - Nov.30th. at Donio Park which is the Winslow Maullers Home Field.

See our handout section or contact Weldon Powell at 609-870-9290.
Please no calls after 9PM.