Contact Information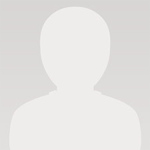 Anna Bovee
Treasurer
The TREASURER shall:

A. Receive and disburse, deposit, and withdraw all funds in a timely manner with the approval of the Board of Directors;

B. Keep an accurate account of all funds received and disbursed for the League;

C. Submit a Monthly Financial Report each quarter and at such other times as may be requested by the President;

D. Compile an Annual Report of the League's finances and submit all tax information in a timely manner;

E. Compile and present to the Budget and Finance Committee all documents necessary for a comprehensive internal audit of the League's finances for the prior year. This audit shall be presented to the general membership at the Annual Meeting;

F. Be responsible for the collection of the League's mail;

G. Transmit all financial records to any person elected to succeed him/her in that office;

H. Have in their possession at all regularly and specially called meetings of the board the checkbook of the League and be prepared to disburse funds as directed by the board;

I. Disbursement of funds of the League shall be limited to ten percent (10%) of the total assets of the League to any one person or non-profit organization in one calendar year;

J. Maintains books of account on receipts and expenditures;

K. Responsible for all sum owed to league.