Contact Information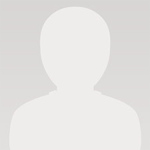 Jacqui Noble
Team Parent Coordinator
The TEAM PARENT COORDINATOR shall:

A. Be the liaison between the Board of Directors and the individual team parents;

B. Coordinate all organized team activities with the individual team parents;

C. Provide all information from the Board of Directors to the individual team parents by way of a mandatory pre-season meeting;

D. Serve as chairperson of the picture/picnic and trophy committee;

E. Assist the fundraisers with the collection and handling of fundraising monies;

F. Coordinate the banner contest for T-Ball and Pinto held on Opening Day;

G. Obtain team's parent snack bar schedules and distribute them to the concessions person.