Contact Information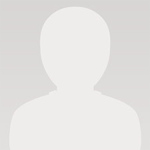 Isabel Erese
Concessions Coordinator
The CONCESSIONS COORDINATOR shall:

A. Supervise all activities connected with the operation of the Snack Bar and coordinate all of these activities with the Board of Directors;

B. Purchase and stock inventory for the Snack Bar;

C. Coordinates with Team Parent Coordinator and team representatives to schedule their Snack Bar duty slots;

D. Purchase and maintain Snack Bar equipment;

E. Set up guidelines for operation;

F. Maintains operation(s) manual(s);

G. Run Snack Bar as cost efficiently as possible;

H. Preparation of such reports and suggestions as needed by the Board of Directors for budgetary action.