2020 Baseball Season Game Schedules & Venues
Below is the Varsity Schedule shared at the parent meeting on 9/26/2019.  
Additionally, click on the links to go to the CHS Athletic Website for current schedules and results.  
After you land on the website, look for SUBSCRIBE on the right to add the schedule to your calendar.
FOR VENUE DIRECTIONS:  Once at the CHS Athletic Website, click on "EVENT PREVIEW" for venue address.
NOTE:  The links below will open a new window.  
Varsity Schedule - 2020
We look forward to a challenging schedule once again with games against a very talented GWOC league (Beavercreek, Fairmont, Springfield, Wayne), Elder (Opener), Olentangy Orange (PBR Showcase at Chillicothe Paints Stadium), Anthony Wayne (PBR Showcase at Defiance), Moeller, Lasalle, St Xavier, and a game at Great American Ball Park once again.  Our goal is to prepare to play Best Game Last and challenge our young men on and off the field and feel this schedule will help accomplish that.  As always this is preliminary and subject to change.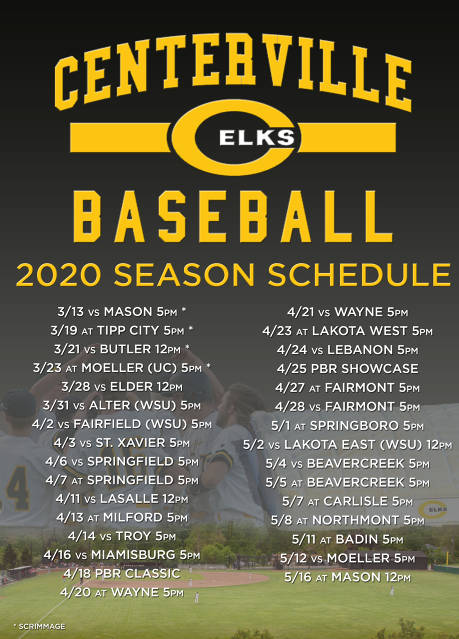 Varsity Baseball Schedule
Junior Varsity Baseball Schedule
Freshman Baseball Schedule