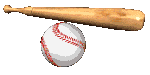 Since 1988, Citiparks Pittsburgh BIG League Sports
and the Pittsburgh Pirates have teamed up to present
"Junior Pirates" (Rookie Ball) to boys and girls in
the City of Pittsburgh.  Give us a call at 412 - 622-7357
and we will connect you with a site near you.
BIG League provides each site with equipment such as
pitching machines, bats and helmets, while the Pirates 
supply each child with a shirt and hat along with two game day
tickets to participate in Junior Pirate Day at PNC Park. (to be announced later in the season)

"Junior Pirates" is a fun through fundamentals program
for boys and girls ages 4 to 7.
Any child, regardless of skill, is given an opportunity
to learn the games simplest fundamentals in a fun and
relaxed atmosphere, without the pressure of competition.
 
Each community partners with BIG League to hold the
Junior Pirate's programs at their site. These sites run
individually on different days and times. Listed below
are the communities that have committed to do the Junior
Pirates program for the 2016 season. Please check with
the communities for their specific registration details.
All communities are looking for energetic volunteers to help with the organization and running of this and other athletic association programming. Please be involved in your local youths athletic association by becoming a volunteer and see what a difference you can make in your own and others lives in your community.
More sites will be added as they register. Contact BIG League if a site near you is not listed.
This year's Junior Pirate Day at PNC Park, for all those who participated is on Thursday, September 8th. If your child was a member of a Junior Pirate site this year make sure to contact your site supervisor for details.
Can't wait to see you at the ballpark.
Community        

Contact                  

    

Phone #:                       

Email

Beechview A.A.

 Bobby Hillen

Bethany Ruhe

Casey Smith

(412) 452-3968

(412) 443-7969 

(412) 512-0090

 

 beechviewathleticassociation@gmail.com

 

Brighton Heights

Robyn Barber

Franklin Rouse

(412) 612-5842

(412) 352-0065


 

franklinrouse@bhaabaseball.org

 

 

Banksville

 

Brian Matts

Denny Joyce

(412) 867-0625

(412) 414-1093

 

Carnegie 

Bob Heinrich

Jason Weinland

(412) 596-9200

(412) 279-4575

(412) 477-4988

 Elliott/West End A.A

Bessy Miller

Mike Livingston

(412) 889-4509

(412) 489-7796

 

Magee Community Center

Steve Rothaar

Mattherw Hallahan

(412) 422-6546

Steve.Rothaar@pittsburghpa.gov

Matthew.Hallahan@pittsburghpa.gov

Morningside

Jay Elwood

Dan Love

(412) 915-5964

(412) 780-5514

Paulson

Jeff Marion

(412) 657-3431

 

 

Sheraden A.A.

Rick Helterbran

JR Caldwell

(412) 915-4891


(412) 482-2029

 

Squirrel Hill

Randy Frankel

(412) 897-6835

 

 

Tri-Ward Baseball 

Corky McCabe

Mary McCabe

(412) 427-7739

(412) 683-1828 

 

 

 

Westwood

Kim Smith

Jessica Jameson

(412) 725-6079

(412) 370-8401 

WHAA (Mt. Washington)

David Caparelli

Matt Smith

 (412) 916-4000

(412) 398-8213