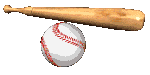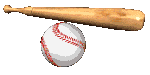 ---
All Star Day 2019
2019 Majors Hitting Challenge Winners:
See all of the All Star Day Photos.
---
Baseball/Softball Equipment Donations
One of our Valley AA alumnus will be collecting baseball and softball equipment for charity as part of his Eagle Scout Project.  Between Opening Day (April 13) and May 12 he will be collecting any usable gear such as bats, gloves, helmets, balls, cleats, and full sets of catchers gear (Please do not donate any helmets and bats with cracks). The bats that are no longer useble because of the new rules are still able to be collected. 
Please look for the donation table at the Valley AA complex on weekends from April 13 - May 12.
---
A Letter From Quickball
Hello Parents & Coaches!
     Let us first start by saying that we at USA Quickball are thrilled with how well USA
Quickball has been received by you, your children and the leagues you represent. We truly
feel that USA Quickball can change the way your athletes learn the game and thus impacting
their skill development in the future.
     In our first year, we had approximately 350 athletes participate in Quickball!! In year
number 5 we anticipate having nearly 4500 players. With such a large and amazing number of participants come parents, family members and supporters with cameras and cell phones. Going forward, any pictures or videos that are posted to Facebook or any other social media outlet, we ask that you tag/mention USA Quickball and also use our hash tag #usaquickball.  This will allow your pictures to be associated with our social media page and also give people visiting our page a chance to see Quickball through your eyes. Our ultimate goal is to build a Quickball community.
If there are any questions please don't hesitate to contact:
Shannon Gunby: shannon@usaquickball.com
Frank Decembrino: frank@usaquickball.com
Facebook: USA Quickball
Twitter & Instagram: @usa_quickball
#usaquickball
www.usaquickball.com         Youtube:usaquickball            Vimeo: USAQuickball         
Twitter: @USA_QUICKBALL      FaceBook: USAQuickball       Intstagram: USA_QUICKBALL
---
2019 - Introducing Quickball
INTRODUCING USAQuickball

ALL KIDS AGES 4yo-6yo BORN BETWEEN APRIL 30TH, 2012 – MAY 1ST, 2015
Registrations are now closed. 
Quickball Promo Video:
6U Informational Video: Click Here
---
2019 Baseball Rates
2018 Major Baseball Playoffs
 After a very hard fault 9-inning battle light blue won the championship 11 to 9.
---
2018 Minor Baseball Playoffs
 The final score was Malone 6- Norbeck 5 in extra innings.  Great game played by both teams again. 
---