Follow ValleyAA on Facebook and on Twitter @ValleyAASports
Basketball Registrations are open online now
Welcome to ValleyAA.com
Please use the links below to access the web page for your favorite ValleyAA sport

 Basketball 

  Soccer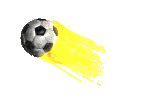 Travel Soccer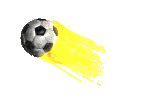 ---
---
---

---
---
                                             

 

  

Valley AA Boys and Girls Basketball Registrations

 

Who:   ALL Girls and Boys in Grades Kindergarten through 3rd-Instructional League

            *ALL Girls and Boys in Grades 4th through 10th -In-House League*

            *All skill levels welcome!

 

 

Basketball Coaches are needed. 

Please sign up to become a Valley Basketball Coach.

 

When:  Online anytime in Sept, Oct, Nov and every Saturday in October/November  at the Valley Clubhouse from 11 AM to 1 PM.

 

2019 League Fees:

 


 

Instructional Level

In-House Level

 

 

1st Child

Grades K, 1, 2 & 3

$ 65

Grades 4 through 10

$ 95

2nd Child

$ 65

$ 95

3rd Child+

$ 0

$ 0

Price increase is due to ValleyAA having to pay for using the gyms this year!

All registrations requesting multiple children discount must be d

one in person.

Registration fees will increase by $30 after November 3, 2018.  

 

If you sign up after 11/03/2018 ValleyAA can not guarantee that your 

Charges are based on oldest child first, then second oldest child.

 

All questions should be directed to the appropriate Basketball Commissioner.

Evaluations:                        

November 

2019

Pre-Season Practices:       November/December 2019

Regular Season:                 January through March 2019

Playoffs/All-Stars:              March 2019

 

Like us on Facebook@ValleyAthletic Association

 

*Registrations may also be taken during soccer season when board members are available at the clubhouse.  

  Stop by the clubhouse or the concession stand and ask for a Valley Representative!

 
---
---
HELP WANTED: Soccer Referees Wanted for the Fall 2019 Season
If you are interested in being a Soccer Referee at Valley AA, please contact Greg Zawislak.
Click HERE to send Greg a message or call him at 267-306-0773.
---
---
Help Wanted!
Valley AA is looking for volunteers for the following positions:
Officials Coordinator
COACHES for all sports (Please contact the appropriate commissioner using the contact link using the ABOUT drop-down menu)
---
---
Valley AA Custom Apparel For Sale At The Clubhouse

See all the great Valley AA merchandise available for sale:  Click here for the price list and details.
---
---
Become a Valley AA Sponsor!
---