Follow ValleyAA on Facebook and on Twitter @ValleyAASports
Baseball, Softball and Spring Soccer Registrations are closed.
Welcome to ValleyAA.com
Please use the links below to access the web page for your favorite ValleyAA sport

 Basketball 

  Soccer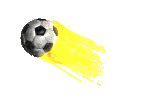 Travel Soccer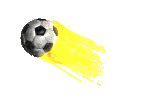 ---
---
---

---
Valley AA Family,
We wanted to provide you with a little update as to the current status of our programs with the ongoing situation with the virus. 
We, the Board of Directors, met together to come up with an action plan for the basketball season and sports for the spring. 
As of right today - March 16, 2020, ALL Basketball, Baseball, Softball, and Soccer programs are officially suspended, until at least March 30, 2020. 
At that time, We, in conjunction with Bensalem Township officials, will re-evaluate the situation and determine what the next course of action will be. 
Until then, all fields and facilities associated with the organization are closed until further notice. This includes the clubhouse at Washington Lane. All drafts will be postponed for the time being. 
Opening Day festivities for Baseball, softball, and soccer have been cancelled. As of right now, we are tentatively looking at April 14th as a season opener, but that could very well change depending on the situations presented. 
We will keep you updated in further announcements. We hope you and your families stay healthy and safe, and look forward to seeing you out on the fields/courts soon. 
---
Help Wanted!
Valley AA is looking for volunteers for the following positions:
Officials Coordinator
COACHES for all sports (Please contact the appropriate commissioner using the contact link using the ABOUT drop-down menu)
---
---
Valley AA online store is open
---
Become a Valley AA Sponsor!
---