Follow ValleyAA on Facebook and on Twitter @ValleyAASports
Baseball/Softball Opening Day is April 13, 2019
Spring Soccer Opening Day is April 20, 2019
Welcome to ValleyAA.com
Please use the links below to access the web page for your favorite ValleyAA sport

 Basketball 

 Soccer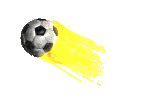 Travel Soccer 
---
---
---

---
American Legion Baseball Try-outs
Prep Legion (ages: 13)
Contact Coach Seth Lentchner with any questions.
Wednesday 3/27 6:15 pm Field 4 or 6

Saturday 4/6 5:00 pm Field 4 or 6
Junior Legion (ages:  14-15)
Contact Coach Mike Rubin with any questions
Thursday 3/28 6:15 pm Field 4 or 6

Saturday 4/6 3:00 pm Field 4 or 6
Senior Legion (ages: 16-19)
Contact Coach Jason Mulvey with any questions
Sunday 3/31 1:00 pm Field 4

Sunday 4/7 1:00 pm Field 4
---
---
Baseball/Softball Equipment Donantions
One of our Valley AA alumnus will be collecting baseball and softball equipment for charity as part of his Eagle Scout Project.  Between Opening Day (April 13) and May 12 he will be collecting any useable gear such as bats, gloves, helmets, balls, and full sets of catchers gear (Please do not donate any helmets and bats with cracks). The bats that are no longer useable because of the new rules are still able to be collected. 
Please look for the donation table at the Valley AA complex on weekends from April 13 - May 12.
---
---
Late Registrations
Late registrations are handled by the sports commissioners 
Under About > Board Members:
---
---
Valley AA Spirit Wear is now available for purchase online!
Our NEW Online Store is now open until Sunday Aptil 7th at Midnight. 
Place your orders using the link below and get in gear for the Valley AA Spring Season!
https://valleyaaspring2019.itemorder.com/
Details on timing for orders being ready for pickup is displayed at the top of the Online Store. 
(Please be sure to read this information for expected fulfillment times for your order)
Please note with Valley AA moving to an Online Store, which will allow us more variety in our spirit wear offerings and better prices, there will be a limited supply of in-person merchandise available at the VAA Clubhouse going forward.  Future notifications will be sent out for any in-person clubhouse VAA spirit wear remaining stock sales.
Thank you for your Support of Our Organization!
Valley AA
---
---
2019 Spring Baseball/Softball Registrations (Introducing Quickball)
INTRODUCING USAQuickball

ALL KIDS AGES 4yo-6yo BORN BETWEEN APRIL 30TH, 2012 – MAY 1ST, 2015
Registrations are now closed. 
Quickball Promo Video:
6U Informational Video: Click Here
---
---
Valley AA Custom Apparel For Sale At The Clubhouse

See all the great Valley AA merchandise available for sale:  Click here for the price list and details.
---
---
Help Wanted!
Valley AA is looking for volunteers for the following positions:
Field Maintenance - (A plus if you have afternoons available, esp. during baseball season)
Travel Baseball Commissioner
COACHES for all sports (Please contact the appropriate commissioner using the contact link using the ABOUT drop-down menu)
---
---
Become a Valley AA Sponsor!
---
Monday, March 25, 2019
Basketball-Jr-Boys
Fead - Maroon @ Luna - Black
6:30pm
Jr Boys All Star Game @ Jr Boys All Star Game
7:30pm
Wednesday, March 27, 2019
Basketball-Int-Boys
Chatman - Royal @ Blacker - Maroon
6:30pm
Intermediate Boys All Star Game @ Intermediate Boys All Star Game
7:30pm
Saturday, April 13, 2019
Baseball-Junior
Frank Breen @ Nick Fontaine
9:00am - 11:00am
Tom Krolikowski @ Kyle Smith
11:15am - 1:15pm
Eric Frank @ Seth Lentchner
1:30pm - 3:30pm
View Full Schedule
Baseball/Softball Opening Day (4/13/2019)
Saturday, April 13, 2019 9:00 AM