Follow ValleyAA on Facebook and on Twitter @ValleyAASports
STAY SAFE and HEALTHY!!
Welcome to ValleyAA.com
Please use the links below to access the web page for your favorite ValleyAA sport

 Basketball 

  Soccer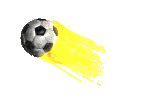 Travel Soccer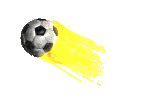 ---
---
---

---
---
*UPDATED ON September 9, 2020*
Valley AA Family,
 Unfortunately, the unexpected hit when the COVID-19 caused us to change or alter our plans for organized youth sports at Valley AA. After continuous monitoring, and constant communication with our township leaders, as of right now, we have the following updates to each sport program:
FALL SOCCER (2020)
We have been approved by the township to have a fall soccer program.
Registration is currently CLOSED


IN ORDER TO HAVE A SEASON:
We will need coaches. We will only fill teams that have coaches, and only have a certain amount of kids per team.
PLEASE VOLUNTEER TO COACH.
If you have any questions, please reach out to the appropriate age commissioners for a prompt response. You can find their contact information on the contact information on this webpage
---
Greetings Valley AA family!
We are always looking for volunteers, whether thats helping us out on the Board for a specific position, or for coaches helping our youth grow! If you are interested in coaching or a Board position, please reach out to Greg Zawislak @ gzawislakjr@icloud.com
The pandemic has changed the way we normally set up our elections. Please see election requirements listed below
Valley AA Elections 2020 
The following positions are up for election this year:
Executive board (2 Year Terms):
                        President
                        Secretary
 To run for an executive board position, you must be on the general board for 2 years. Except for President must serve 4 years.
General Board:
The following positions are up for 2 year terms:
                        Baseball Commissioner                       Travel Baseball Commissioner
                        Softball Commissioner                        Junior Basketball Commissioner
                        Senior Basketball Commissioner        Travel Soccer Commissioner
                        Field Maintenance Manager               Director of Officials
                        Director of Fundraising                      Administrative Manager
                        Junior Soccer Commissioner
The following positions are up for 1 year terms:
                        Background Clearance Manager                        
To be placed on a ballot, the candidate must:
a.               Nominee must be a member in good standing of Valley A.A. for at least
one (1) year
            b.         Nominee's membership must be current if it is the individual's first time on the Board.
            c.         Nominee should be aware of the responsibilities of the position.
d.             Must have 5 signatures of current board members. – For 2020 elections, this has been approved to be waved/disregarded due to COVID-19 and the epidemic. Articles A-C must be fulfilled to be in consideration.
Must submit the nomination by E-Mailing the Secretary of the organization (Greg Zawislak). The email must contain the candidate name, position they are interested in, and contact information. This must be done and acknowledged within sixty (60) days before the election. The secretary of the organization, or delegated representative, will contact you to go over some information, and any questions you may have.
Board Meeting for elections has been tentatively moved to October 1, 2020.
Conditions of an elected new member are as follows:
If a new member is voted into position, the member will take over the position effective immediately after the Fall Soccer season has been completed. .
---
Help Wanted!
Valley Athletic Association is always looking for coaches to help our children grow their athletic skills, as well as their communication skills with other coaches and children. 
Please reach out to your age commissioner for the sport for more guidance! We're always looking for support
---
---
Valley AA online store is open
The Valley AA Online Store 
https://valleyaa2020.itemorder.com/
 "Due to State mandated business closures related to the COVID-19 Pandemic there will be delay in your Valley AA Spirit Wear order being processed.  Please stay tuned for further updates once all businesses are permitted to open again."
---
Become a Valley AA Sponsor!
---