Follow ValleyAA on Facebook and on Twitter @ValleyAASports
Welcome to ValleyAA.com
Please use the links below to access the web page for your favorite ValleyAA sport

 Basketball 

 Soccer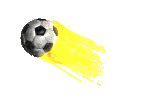 Travel Soccer 
---
---
---

---
Valley AA Annual Night At Trenton Thunder - May 18, 2019
Join Valley Athletic Association on Saturday, May 18th at the Trenton Thunder!
Great Outing for your Valley Team and Family Members
Kids can participate in Pre-game on field parade, and High Five Tunnel! 
Trenton Thunder Baseball vs Binghamton Rumble Ponies!
Link to Online Tickets (below)
Please contact Dan Gallagher with any questions.
Valley Athletic Association Fundraiser
2019 Trenton Thunder Baseball vs Binghamton Rumble Ponies
May 18, 2019 @ 7:00 PM EST
Deadline: May 17, 2019 @ 11:59 PM EST
---
---
Baseball/Softball Equipment Donations
One of our Valley AA alumnus will be collecting baseball and softball equipment for charity as part of his Eagle Scout Project.  Between Opening Day (April 13) and May 12 he will be collecting any usable gear such as bats, gloves, helmets, balls, cleats, and full sets of catchers gear (Please do not donate any helmets and bats with cracks). The bats that are no longer useble because of the new rules are still able to be collected. 
Please look for the donation table at the Valley AA complex on weekends from April 13 - May 12.
---
---
A Letter From Quickball
Hello Parents & Coaches!
     Let us first start by saying that we at USA Quickball are thrilled with how well USA
Quickball has been received by you, your children and the leagues you represent. We truly
feel that USA Quickball can change the way your athletes learn the game and thus impacting
their skill development in the future.
     In our first year, we had approximately 350 athletes participate in Quickball!! In year
number 5 we anticipate having nearly 4500 players. With such a large and amazing number of participants come parents, family members and supporters with cameras and cell phones. Going forward, any pictures or videos that are posted to Facebook or any other social media outlet, we ask that you tag/mention USA Quickball and also use our hash tag #usaquickball.  This will allow your pictures to be associated with our social media page and also give people visiting our page a chance to see Quickball through your eyes. Our ultimate goal is to build a Quickball community.
If there are any questions please don't hesitate to contact:
Shannon Gunby: shannon@usaquickball.com
Frank Decembrino: frank@usaquickball.com
Facebook: USA Quickball
Twitter & Instagram: @usa_quickball
#usaquickball
www.usaquickball.com         Youtube:usaquickball            Vimeo: USAQuickball         
Twitter: @USA_QUICKBALL      FaceBook: USAQuickball       Intstagram: USA_QUICKBALL
---
---
Roster Spots Available On the 12-Year Old Travel Baseball Team
The Valley AA 12-year old travel baseball team has some roster spots available.
Please contact Coach Dave Nowosielski or stop by Field 1 on Wednesday 4/10 at 7:30pm.
---
---
Spring Soccer - COACHES NEEDED
We are currently looking for coaches for the Spring soccer season in all divisions.
We can not move forward with the season until all positions are filled.
As you know our organization is an all volunteer organization and without the help of our parents we can not succeed. Please contact either of the soccer commissioners if you are able to help out in any capacity. As of know the season is slated to start April 20th. However, if we can not get the coaching slots filled this will have to be pushed back. 
Contact:  Seth Lentchner - Soccer Commissioner Age 8 to 17
Contact:  Danielle Hanko - Soccer Commissioner - Juniors Age 6 to 7
---
---
Late Registrations
Late registrations are handled by the sports commissioners 
Under About > Board Members:
---
---
Valley AA Custom Apparel For Sale At The Clubhouse

See all the great Valley AA merchandise available for sale:  Click here for the price list and details.
---
---
Help Wanted!
Valley AA is looking for volunteers for the following positions:
Travel Baseball Commissioner
COACHES for all sports (Please contact the appropriate commissioner using the contact link using the ABOUT drop-down menu)
---
---
Become a Valley AA Sponsor!
---