Follow ValleyAA on Facebook and on Twitter @ValleyAASports
Baseball & Softball Online Registrations Are open (Opening Day is April 13, 2019)
Spring Soccer Online Registrations Are Open
Welcome to ValleyAA.com
Please use the links below to access the web page for your favorite ValleyAA sport

 Basketball 

 Soccer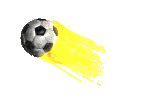 Travel Soccer 
---
---
---

---
Travel Baseball Tryouts for 12 Year Olds
There are still open roster spots!
Bucks County Baseball
535 Andrews Road
Trevose, PA
(Building behind the Nail Salon)
Saturday, February 16 at 9am

Saturday, February 23 at 9am

Saturday, March 2 at 9am

Saturday, March 9 at 9am
For more details contact Dave Nowosielski 
---
---
2019 Spring Baseball/Softball Registrations (Introducing Quickball)
Online Registrations are now open:  Click here to register
INTRODUCING USAQuickball

ALL KIDS AGES 4yo-6yo BORN BETWEEN APRIL 30TH, 2012 – MAY 1ST, 2015
Online Jan/Feb Anytime: www.valleyaa.com
In Person every Saturday in February at the Valley AA Clubhouse from 11 AM - 1 PM
Quickball Promo Video:
6U Informational Video: Click Here
---
2019 Spring Soccer Registrations Are Now Open
---
Valley AA Spirit Wear is now available for purchase online!
Our NEW Online Store is now open until Sunday February 24th at Midnight. 
Place your orders using the link below and get in gear for the Valley AA Spring Season!
https://valleyaa2019.itemorder.com/
Details on timing for orders being ready for pickup is displayed at the top of the Online Store. 
(Please be sure to read this information for expected fulfillment times for your order)
Please note with Valley AA moving to an Online Store, which will allow us more variety in our spirit wear offerings and better prices, there will be a limited supply of in-person merchandise available at the VAA Clubhouse going forward.  Future notifications will be sent out for any in-person clubhouse VAA spirit wear remaining stock sales.
Thank you for your Support of Our Organization!
Valley AA
---
---
Valley AA Custom Apparel For Sale At The Clubhouse

See all the great Valley AA merchandise available for sale:  Click here for the price list and details.
---
---
Help Wanted!
Valley AA is looking for volunteers for the following positions:
Field Maintenance - (A plus if you have afternoons available, esp. during baseball season)
Travel Baseball Commissioner
COACHES for all sports (Please contact the appropriate commissioner using the contact link using the ABOUT drop-down menu)
---
---
Become a Valley AA Sponsor!
---
Thursday, February 21, 2019
Basketball-Inst-B
Ward - Maroon @ Scott - Yellow
6:30pm
Basketball-Int-Boys
Chatman - Royal @ Cowan - Kelly
6:15pm
Oniate - Grey @ Blacker - Maroon
7:30pm
Basketball-Jr-Boys
Fead - Maroon @ Hopkins - Grey
6:30pm
Basketball-Jr-Girls
Holliday - Pink @ Pape - Kelly
6:15pm
Romer - Yellow @ Blank - Red
7:15pm
Basketball-Sr-Boys
Hopkins - Maroon @ Levin - Black
8:15pm
Basketball-Sr-Girls
Tonkin - Kelly @ Parker - Purple
7:15pm
Friday, February 22, 2019
Basketball-Inst-B
Capate - Grey @ Clark - Pink
6:30pm
Basketball-Int-Boys
Lyons - Red @ Garcia - Lt Blue
7:15pm
Cowan - Kelly @ Sit - Forrest
8:15pm
Basketball-Jr-Boys
Hopkins - Grey @ Norbeck - Kelly Green
6:15pm
Vose - Lt Blue @ Martinez - Red
7:15pm
Basketball-Jr-Girls
Blank - Red @ Teich - Maroon
8:15pm
Basketball-Sr-Boys
Young - Yellow @ Gonzalez - Royal
6:15pm
Saturday, February 23, 2019
Basketball-Dribbler
Howe - Lt Blue @ O'Flaherty - Yellow
9:00am
Diviny - Forrest @ Gary - Orange
10:00am
Shoester - Royal @ Lukach - Black
11:00am
D'Andrea - Maroon @ Montgomery - Pink
12:00pm
Armstrong - Kelly @ Selser - Grey
1:00pm
Booz - Purple @ Stuart - Red
2:00pm
View Full Schedule