Follow ValleyAA on Facebook and on Twitter @ValleyAASports
Baseball/Softball Opening Day is April 13, 2019
Spring Soccer Opening Day is April 20, 2019
Welcome to ValleyAA.com
Please use the links below to access the web page for your favorite ValleyAA sport

 Basketball 

 Soccer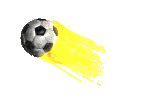 Travel Soccer 
---
---
---

---
Late Registrations
Late registrations are handled by the sports commissioners 
Under About > Board Members:
---
---
Spring Sponsorships Available!
YOUR BUSINESS NAME SEEN ON THE BACKS OF PLAYERS IN OUR AREA ALL SPRING LONG!
Option #1 - Sponsor 1 Spring Baseball, Softball, or Soccer Team - $150
Option #2 - Sponsor 3  of any combination Spring Baseball, Softball, or Soccer Teams - $400
If you have any interest please email Dan Gallagher for more information on these and other Sponsorship Opportunities we can offer.
Due to time required for printing Sponsor information prior to the start of our Spring Sports Season the deadline for sponsoring Spring uniform shirts is Friday March 15th.
---
---
2019 Spring Baseball/Softball Registrations (Introducing Quickball)
INTRODUCING USAQuickball

ALL KIDS AGES 4yo-6yo BORN BETWEEN APRIL 30TH, 2012 – MAY 1ST, 2015
Registrations are now closed. 
Quickball Promo Video:
6U Informational Video: Click Here
---
---
Valley AA Custom Apparel For Sale At The Clubhouse

See all the great Valley AA merchandise available for sale:  Click here for the price list and details.
---
---
Help Wanted!
Valley AA is looking for volunteers for the following positions:
Field Maintenance - (A plus if you have afternoons available, esp. during baseball season)
Travel Baseball Commissioner
COACHES for all sports (Please contact the appropriate commissioner using the contact link using the ABOUT drop-down menu)
---
---
Become a Valley AA Sponsor!
---
Monday, March 18, 2019
Basketball-Inst-G
Hopkins - Kelly @ MacAdams - Purple
6:30pm
Tuesday, March 19, 2019
Basketball-Sr-Boys
Forrest - Green @ Gonzalez - Royal
7:15pm
Stracci - Grey @ Fisher - Lt Blue
8:15pm
Wednesday, March 20, 2019
Basketball-Inst-B
Skillens - Forrest @ Averona - Royal
6:30pm
Basketball-Jr-Boys
Madara - Royal Blue @ Fead - Maroon
6:30pm
Stracci - Forrest Green @ Luna - Black
7:30pm
Basketball-Sr-Girls
Lions @ Miller - Pink
6:30pm
View Full Schedule
Baseball/Softball Opening Day (4/13/2019)
Saturday, April 13, 2019 9:00 AM