Follow ValleyAA on Facebook and on Twitter @ValleyAASports
STAY SAFE and HEALTHY!!
Welcome to ValleyAA.com
Please use the links below to access the web page for your favorite ValleyAA sport

 Basketball 

  Soccer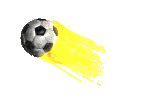 Travel Soccer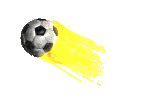 ---
---
---

---
*UPDATED ON OCTOBER 13, 2020*
Valley AA Family,
 Unfortunately, the unexpected hit when the COVID-19 caused us to change or alter our plans for organized youth sports at Valley AA. After continuous monitoring, and constant communication with our township leaders, as of right now, we have the following updates to each sport program:
FALL BASKETBALL (2020)
Currently there are no updates for Basketball. Please continue to monitor our webpage and/or facebook. As information becomes available, we will be sure to share it along with you
---
Help Wanted!
Have a passion for volunteering, giving back to the community, or just want to make a difference in someones life? 
Valley Athletic Association is always looking for coaches to help our children grow their athletic skills, as well as their communication skills with other coaches and children. 
Please reach out to your age commissioner for the sport for more guidance! We're always looking for support.
We are also looking for volunteers for our sports programs. The following positions are vacant, and we're looking for someone who can fill these roles as soon as possible!
     -Junior Basketball Commissioner
     -Junior Soccer Commissioner
---
---
Valley AA online store is open
The Valley AA Online Store 
https://valleyaa2020.itemorder.com/
 "Due to State mandated business closures related to the COVID-19 Pandemic there will be delay in your Valley AA Spirit Wear order being processed.  Please stay tuned for further updates once all businesses are permitted to open again."
---
Become a Valley AA Sponsor!
---