Follow ValleyAA on Facebook and on Twitter @ValleyAASports
Welcome to ValleyAA.com
Please use the links below to access the web page for your favorite ValleyAA sport

 Basketball 

  Soccer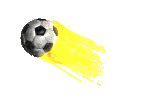 Travel Soccer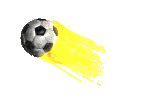 ---
---
---

---
Fall Soccer - 2019
July 17, 2019
On line registrations are currently closed for the 2019 In House Fall Program
See soccer page there are still some openings at most levels.
Practices to start Mid August except for Nippers- Opening Day Sept. 7th 
No practices for Nippers  -  meet the coaches Thur.. Sept 5 
---
Fall Softball
Any girls interested in playing fall softball, please contact Kyle Hoffman by July 25th.
---
---
Valley AA Night With The Philadelphia Union (Aug. 11th @ 6pm)
 Click here to Purchase tickets online
Click here to Purchase tickets online
Tickets can be picked up before the event at the clubhouse on August 9 (6pm-8pm) and August 10 (2pm-4pm).
---
---
Help Wanted!
Valley AA is looking for volunteers for the following positions:
Baseball Commissioner
Officials Coordinator
Junior Soccer Commissioner
Web Site/Internet Director
COACHES for all sports (Please contact the appropriate commissioner using the contact link using the ABOUT drop-down menu)
---
---
2019 - Softball Champions!
Congratulations to the 2019 Softball Champions:
Majors:  Yellow defeated Blue
Minors:  Pink defeated Green
---
---
All Star Day 2019
2019 Majors Hitting Challenge Winners:
See all of the All Star Day Photos.
---
---
Valley AA Custom Apparel For Sale At The Clubhouse

See all the great Valley AA merchandise available for sale:  Click here for the price list and details.
---
---
Become a Valley AA Sponsor!
---