Follow ValleyAA on Facebook and on Twitter @ValleyAASports
WEB SITE UPDATES
December 17, 2018
Our Baseball web site is moving to our home site:  Click here
---
---
Welcome to ValleyAA.com
Please use the links below to access the web page for your favorite ValleyAA sport

 Basketball 

 Soccer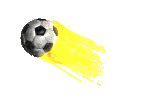 Travel Soccer 
---
---
---

---
Shop at Modell's and Save 15%
This coupon can be used and reused for purchases at Modell's from 11/22/18 - 12/24/18. 
You save 15% and Modell's donates 5% to Valley AA.  [Coupon Link]
---
---
Valley AA Custom Apparel For Sale

See all the great Valley AA merchandise available for sale:  Click here for the price list and details.
---
---
Help Wanted!
Valley AA is looking for volunteers for the following positions:
Field Maintenance - (A plus if you have afternoons available, esp. during baseball season)
Travel Baseball Commissioner
COACHES for all sports (Please contact the appropriate commissioner using the contact link using the ABOUT drop-down menu)
---
---
Become a Valley AA Sponsor!
---