Valley AA Softball
Girls Rookie League -- Machine Pitch ages 6 to 8
Girls Minor League -- Ages 9 and 10
Girls Major League -- Ages 11 and 12
Girls Senior League -- Ages 13 to 18
Girls Suburban Travel - 12 and Under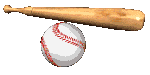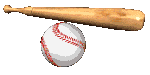 ---
2019 - Softball Champions!
Congratulations to the 2019 Softball Champions:
Majors:  Yellow defeated Blue
Minors:  Pink defeated Green
---
Baseball/Softball Equipment Donations
Baseball/Softball Equipment Donations
One of our Valley AA alumnus will be collecting baseball and softball equipment for charity as part of his Eagle Scout Project. Between Opening Day (TOMORROW - April 13) and May 12 he will be collecting any usable gear such as bats, gloves, helmets, balls, cleats, and full sets of catchers gear (Please do not donate any helmets and bats with cracks). The bats that are no longer usable because of the new rules are still able to be collected.
Please look for the donation table at the Valley AA complex on weekends from April 13 - May 12.
---
2019 - Introducing Quickball
INTRODUCING USAQuickball

ALL KIDS AGES 4yo-6yo BORN BETWEEN APRIL 30TH, 2012 – MAY 1ST, 2015
Registrations are now closed.
Quickball Promo Video:
6U Informational Video: Click Here
---
2019 Softball Rates
---
Softball Minors Playoffs - Spring 2018
---
All Coaches (including Assistants) Require Background Checks
All coaches require child abuse and criminal history background checks.  This is a state law.  If you are in the dugout, on the practice field, or coaching in any capacity. you are required to submit the results of a background check to Valley AA (no expense to you).
Please don't delay. We cannot start the season until all coaches and assistants have the background check results submitted to Valley AA
---