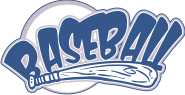 We are excited to announce that the

Scott Scorpions

will providing Baseball again this Spring!!!!!!!
PRACTICES  HAVE STARTED!!!!!  Call Donna or Tony Casey for information!

Scott Baseball Committee Members

:
Chairman & Voting Rep - Tony Casey (530-0750 or 400-6666)

Treasurer - Don Lawton

Secretary - Donna Casey (822-2890)

Please visit the CBC link to get games schedules and much more information regarding baseball.
Thanks for stopping by and we look forward to hearing from you. We know that this will be an exciting year for the Scott Scorpions.