DQ Rally Cap Program
General Information
The DQ Rally Cap program is an initiative to enhance players' and coaches' first experience with the game. The program helps teams teach players the five FUNdamentals of baseball in a fun and safe environment. Players have the opportunity to perform different tasks in order to earn a colored Baseball Canada DQ Rally Cap. Cap colours correspond with various levels of achievement. The program is designed for young baseball players. 
Goals
1. Create an environment in which children and adults can have fun with baseball
2. Teach baseball skills, rules and strategy to our players
3. Model and teach competitiveness with an emphasis on good sportsmanship 
---
Grand Slam Program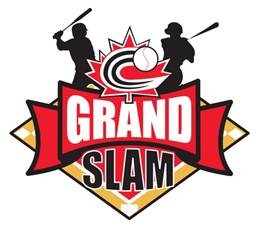 General Information
The Grand Slam program is designed to promote physical development of children through the game of baseball. The program helps develop physical literacy by using a modified game to teach the basic baseball skills to children and ensure success. The program is designed for children of eight and nine and consists of four categories of activity fit into two seasons. Grand Slam incentives, which are baseball stickers depicting famous Canadian baseball players are awarded for successfully completing categories.
Goals
1. Create a healthy environment in which children of various levels of ability find pleasure in learning baseball
2. Initiate or pursue the development of basic baseball skills and strategies for players
3. Teach and develop sportsmanship in a context of healthy competition
4. Develop and promote self-esteem in children
Example Resources
Coaches Manual
Practice Plan 1
Grand Slam Sticker Booklet
---
My First Pitch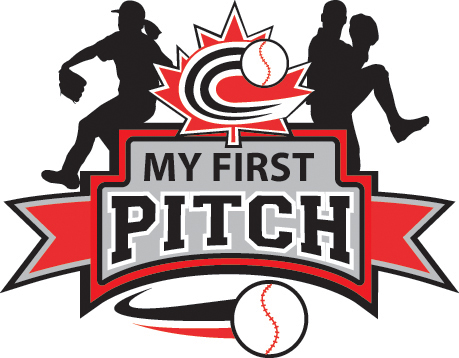 General Information
My First Pitch is the official introduction to Baseball Canada's pitching program. The program is designed for all young baseball players ages 10 and 11 and aims to increase interest in baseball at the Learn to Train stage of development. My First Pitch introduces topics such as grips, pitching mechanics and proper throwing techniques while demonstrating multiple drills to identify and correct major pitching flaws. The program also helps coaches, athletes and parents understand the rationale behind Baseball Canada's pitch count approach.
Goals
1. Reduce the number of young athletes with arm injuries by teaching them proper throwing mechanics
2. Provide athletes with the necessary skills to play baseball in order to increase fun
3. Prevent coaches and athletes to specialize in one position at this age group
4. Increase awareness of pitch count and the negative effect of overuse
5. Help parents realize the importance that this is the most important stage for the development of baseball specific skills
Example Resources
Physical Literacy Warm Up: Age 11 and up
Lift and thrust drill
Hit the hat drill