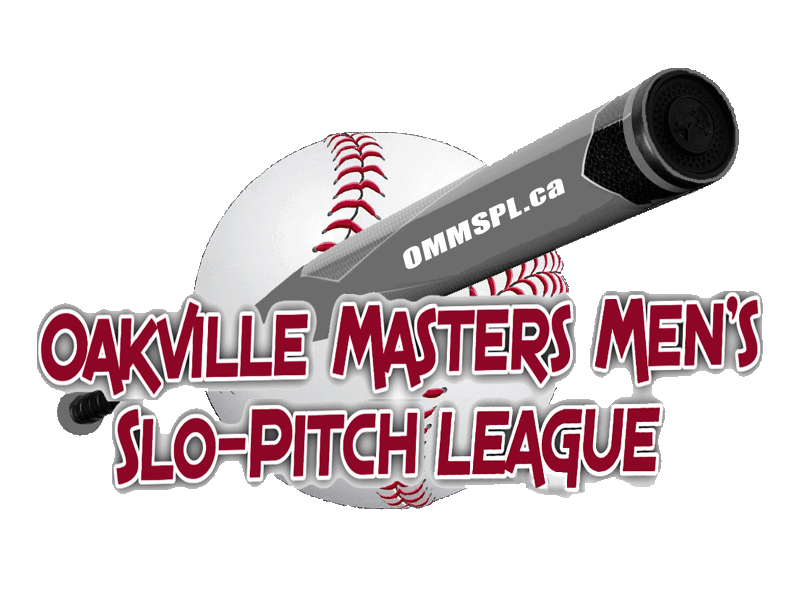 2017 Champs
 CONGRATULATIONS
 OMMSPL 2017 CHAMPIONS
THE RED FACES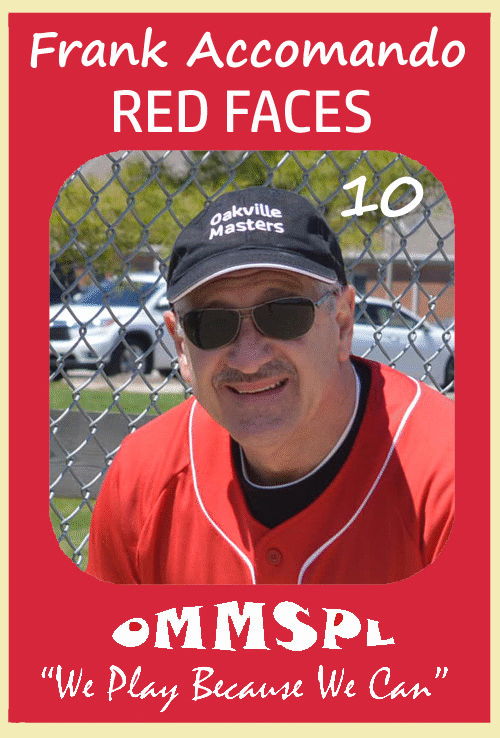 The Red Faces finished the season in first place just squeezing past the Rusty Royals in the standings.  After the round robin playoffs, the Reds met the Blue Pills in the League Championship game
In an exciting 9 - inning game the Red Faces overcame an early lead by the Blue Pills to win the OMMSPL Championship game 15 – 11. 
Reds' Manager Doug Ford put on an offensive display with some daring base running and a grand slam.  Both teams provided some lively entertainment to the many in the stands.  It was a great game. 
At Fionn MacCool's the Red Faces were awarded with both the Season Champions Trophy (1st place) and the League Champions Trophy.  This was only the second time in nine seasons that one team won both titles.   
Last year's Bill Carson winner , Doug Wheeler, presented the character award posthumously to Harvey Hewgill. Harvey was elected by the Managers and Executive well  before his sudden passing.  Grant Chapman (another former winner) accepted the award on Harvey's behalf.