SIGN UP NOW BEFORE IT'S TOO LATE!!!!
SPONSORS NEEDED FOR THE 2019 SEASON
NEED CYO CREDIT/HOURS? CONTACT NICK ROSLEY
ALL COACHES MUST HAVE CLEARANCES
2019 BASEBALL/SOFTBALL SIGN UPS UNDER WAY
SIGN UPS HAVE CLOSED - Player Draft & Roster Breakdowns
Registration for the 2019 season has now closed.  Our player draft for AAA - Pony Baseball and for Jr. & Sr. Softball have been completed. Your coaches will be in touch. Practices will begin as soon as the fields are ready and available.  
If your child was placed in T-Ball, Coach Pitch, or I-Ball (Machine Pitch) we will be completing our roster breakdowns on Saturday 3/23. Your coaches should be in touch by Mon 3/25. Practices will begin as soon as the fields are playable and available.  Please do not contact the league prior to that date seeking team assignments. They are not completed yet. 
We have ONE opening at the 11-12 age level. To inquire about it, please contact 21stwardregistrar@gmail.com 
All other player registration has officially closed. 
WHAT EQUIPMENT DOES MY CHILD NEED?
Each child should have a baseball/softball glove for their non-throwing hand and plastic/molded cleats. Only Pony (13-15) permits metal cleats.  The league will provide teams with helmets and catcher's gear for shared use. You are welcome to purchase your child his/her own batting helmet.  If you are purchasing your child a bat, please be sure it has the USA Bat approved logo on it. If it does not, bats may deemed illegal and taken out of play. Consult www.usabat.com for details and a list of approved models. 
PAYMENT PLANS & OUTSTANDING REGISTRATION FEES
If you are on a league approved payment plan or you have outstanding registration fees, you will get an email with details on how to submit payments.  If you have questions, please contact 21stwardregistrar@gmail.com 
MANAGER VACANCIES
We are still looking for  a Little Fillies Director/Head Coach, and 3 I-Ball (machine pitch baseball) Managers, and 1 T-Ball/Coach Pitch Manager. Please fill out a Manager Application form if you are interested.
PLAYER DRAFT & ROSTER BREAKDOWNS
Pony (13-15), Majors, Minors, & AAA player drafts were completed on 3/16
Players drafted into these levels will be notified by a coach by Mon 3/18. Practices expected to begin on/around 3/22 (field conditions permitting)

Roster breakdowns for I-Ball (Machine Pitch), Coach Pitch, & T-Ball will take place on Saturday 3/23

Players assigned to these levels will be contacted by 3/25
Softball Player Draft is Weds 3/20. Coaches will contact you by 3/23.
Parents - we know you are anxious to know what team your child is on but PLEASE do not contact the league prior to the 'contact by' dates above. Coaches have been instructed to notify players asap upon placement.
---
21st WARD TOURNAMENT TEAM TRYOUTS
FINAL 11U TRYOUTS - Mon 3/18 at 6:30 p.m.  A FIELD
FINAL 8U, 9U, 10U TRYOUTS - Sat 3/23 Times & Locations TBA
If your child missed the 8u, 9u, 10u tryouts on 3/9 & 3/10 he can still tryout.  If he's interested please bring him out on Sat 3/23. 
Use your child's age on 4/30/19 to determine which tryout session to attend.
If your child is selected to a tournament team he must:
Provide proof of age

Register and participate in our in-house recreation league. You must play in the in-house recreational league, no exceptions.

11u players must attend at least 1 of the indoor tryouts and the outdoor tryout.  Attendance at all 3 is highly recommended.
---
Winter Baseball Workouts Begin January 14th: Ages 7 - 11
---
Seeking Coaches for the 2019 Season
We are now accepting applications for baseball and softball managers for the 2019 in-house recreational league for all levels.  Click here to apply.  

Requirements to Coach at the 21st Ward Junior League
All coaches must have clearances. This is non-negotiable. We no longer accept paper clearances. You must complete this online process.  Clearances are valid for two years.  They will be automatically forwarded to the league when you complete the online form. Contact Nick Rosley if you have questions or to confirm validity of your most recent clearances. 
NEW FOR 2019 SEASON, Cal Ripken & Babe Ruth will require ALL COACHES (not just Tournament Coaches) to be certified.  This applies to all managers and assistant coaches.  The new courses will be released later in January 2019.  If you took a previous course, your certification remains valid. We'll share more information once the new courses are made available so you can complete it prior to March 2019.
Interested in coaching a tournament team? A separate tournament team manager application will be posted here soon.
---
NEW BAT RULES IN 2018
With holiday shopping season fast approaching, we want the 21st Ward community to be up to speed on the new bat regulations that will be going into effect Jan 1, 2018.  Cal Ripken & Babe Ruth Baseball will be adopting the new USA Bat standards.  The new bats are designed to behave more like traditional wood bats.  As discussed at the 11/15 General Body Meeting, as a Cal Ripken & Babe Ruth chartered league, it is our intent to adopt these new standards for our in-house program for the 2018 season for the AAA - Pony levels.  If you want to see a list of the individual bats, sorted by bat manufacturer that are approved, visit www.usabat.com The key thing you are looking for is the USA bat stamp on the bat. Below are the new specifications for 2018. 
---
WELCOME OUR NEWEST SPONSOR
The 21st Ward Jr. League is proud to welcome our newest "Clear the Bases Triple" Sponsor DICK'S Sporting Goods. To celebrate this new sponsorship, DICK's is pleased to offer the 21st Ward baseball & softball community with several great offers for the Spring & Fall 2017 seasons! Click the banner below to access our 21st Ward exclusive coupons.
---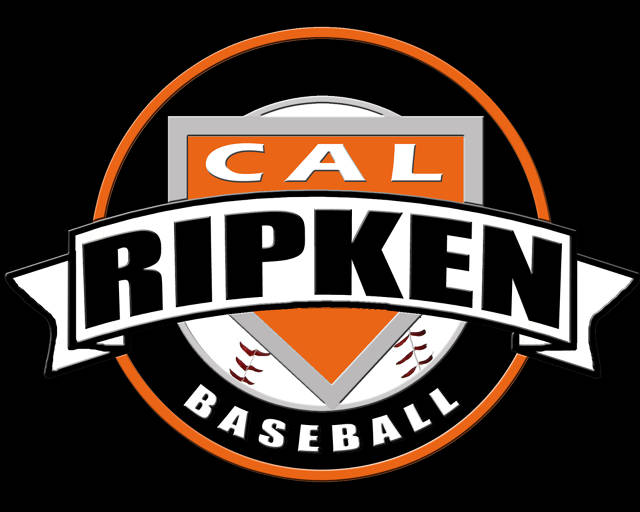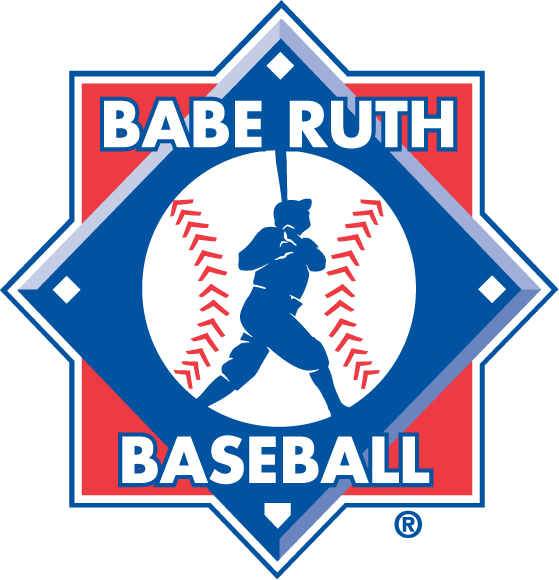 ATTENTION MANAGERS & COACHES FOR 2016:
IF YOU ARE INTERESTED IN COACHING A TOURNAMENT TEAM FOR CAL RIPKEN/BABE RUTH BASEBALL DISTRICTS/STATES/REGIONALS,YOU MUST PASS 1 CERTIFICATION COURSE ON CAL RIPKEN/BABE RUTH BASEBALL WEBSITE. THIS IS MANDATORY. ONCE COMPLETED, EMAIL YOUR CERTIFICATES TO AN ELECTED BOARD MEMBER.
ALL MANAGERS & COACHES MUST HAVE THIS CERTIFICATION. EVEN IF YOU PLAN ON PUTTING YOUR NAME IN FOR A TOURNAMENT TEAM OR POSSIBLY COACHING WITH A MANAGER, YOU MUST BE CERTIFIED.
IT IS STRONGLY SUGGESTED TO TAKE THESE COURSES EVEN IF YOU ARE ONLY COACHING IN-HOUSE. YOU WILL LEARN A WHOLE LOT. YOU WILL HAVE ACCESS TO THE COURSE AND MATERIALS AT ALL TIMES VIA CAL RIPKEN/BABE RUTH WEBSITE.
HERE IS THE WEBSITE:
http://www.baberuthcoaching.org/coaches/index.cfm
HERE IS THE COST: (PAID BY MANAGERS/COACHES)
REMEMBER, YOU ONLY NEED 1 CERTIFICATION. YOU CAN TAKE THE COURSE AS MANY TIMES AS YOU WANT TO PASS AND ONLY PAY ONCE. CONSIDER TAKING THE 2 BASEBALL COURSES. IT WILL OPEN YOUR EYES IMMEDIATELY. OUR KIDS WILL BENEFIT FROM THIS RIGHT AWAY.
HERE IS WHAT THE DOCUMENT LOOKS LIKE AFTER COMPLETION OF THE COURSE. YOU WILL NEED TO CARRY A WALLET SIZE WITH YOU COACHING AND SEND A COPY OF YOUR CERTIFICATE AVAILABLE ONLINE AT BABE RUTH SITE TO NICK.ROSLEY@HOTMAIL.COM. CERTIFICATE ONLY, NOT TRANSCRIPT.
THANK YOU, 21ST WARD JL BASEBALL
---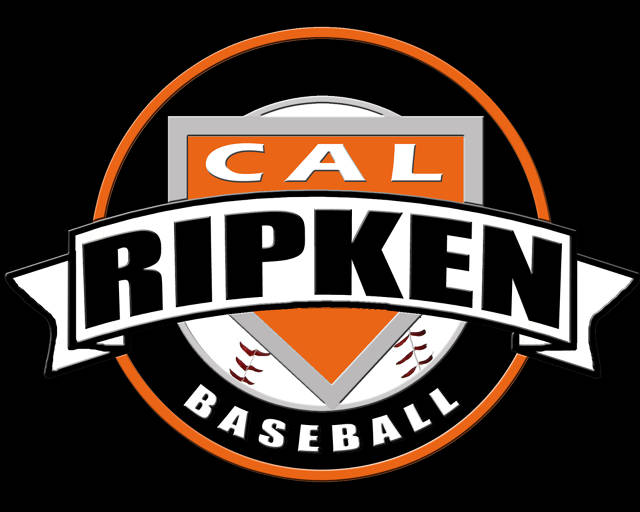 COACHES: HERE IS A LINK FOR GREAT INSTRUCTIONAL VIDEOS:
https://www.ripkenbaseball.com/instructional_videos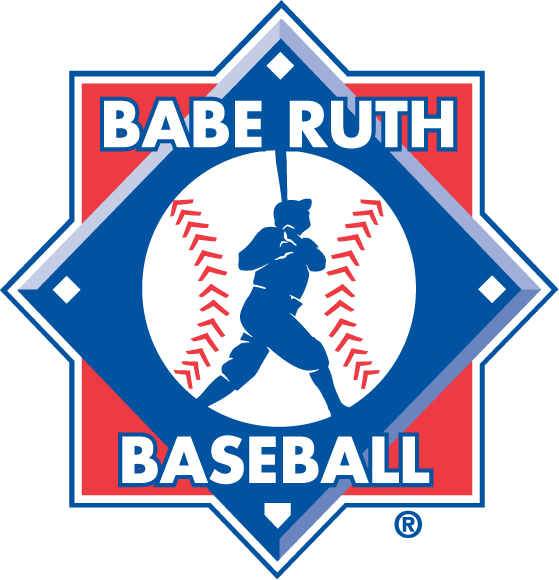 ---
ALCOHOL&TOBACCO ARE PROHIBITED AT THE 21ST WARD COMPLEX!
 NO SMOKING/NO CONSUMPTION OF ALCOHOLIC BEVERAGES!
THERE ARE DESIGNATED ZONES TO SMOKE OFF SITE.
NO EXCEPTIONS!
---
Players' Pledge
(Before every game, teams will go over this pledge)
Win or lose, I pledge to do the best I can, to be a team player,
to respect my teammates, my opponents, the coaches, and umpires
and to improve myself in spirit, mind, and body.
Parents' Pledge
I will teach all children to play fair and do their best.
I will positively support all managers, coaches, and players.
I will respect the decisions of the umpires.
I will praise a good effort despite the outcome of the game.
---
ABOUT THE 21st WARD JUNIOR LEAGUE
The 21st Ward Junior League is a non-profit organization
that serves the children of Northwest Philadelphia (the 21st Ward).
  We have no paid employees, and can provide sports activities to resident children only through volunteer efforts and participation. Fees are designed to cover the cost of the baseball and softball programs that we offer. The parents or guardians of each child participating in the League's programs are asked to provide 2 hours of time per season in field maintenance and trash pickup to enable us to keep costs low and to maintain our quality facilities that are enjoyed by all.
---
Contacting The Junior League
YOUR COMMENTS AND SUGGESTIONS ARE WELCOME!


TO CONTACT THE JUNIOR LEAGUE:




1)

TO KEEP YOUR QUESTION/COMMENTS PRIVATE.SEND US AN E-MAIL:

juniorleague1@email.com




2)

To send email to a League Officer or Board Member, go to the League Contacts and select mail for that official, if available. If email is not available,please choose another Officer/Board Member and your email will be forwarded.


3)

BY PHONE,or to check for rainouts: 215-487-1559
 Let us know what information you are looking for on this site and how we can make it more interesting..
Signup for Alerts
Get important messages from 21ST WARD JUNIOR LEAGUE BASEBALL by Text & Email