WORK PARTIES WILL BE ANNOUNCED SOON FOR 2020
ALL COACHES MUST VOLUNTEER FOR WORK PARTIES
NO ALCOHOL/TOBACCO/FOUL LANGUAGE ON COMPLEX
ALL COACHES MUST HAVE CLEARANCES FOR 2020
SPONSORS NEEDED FOR 2020
COVID 19 UPDATE (MAY 28, 2020)
We hope everyone is healthy and well. We know everyone is anxious for an update on the 2020 season.  As of today, we remain PAUSED. Our facilities remain closed to the public (so please don't use the cages or the fields)..
Tonight (5/28) we are attending a virtual Cal Ripken State meeting to discuss resumption of play for leagues in PA.  We have received guidelines from the state of PA as well as from Cal Ripken/Babe Ruth. Our board is working hard to evaluate the requirements and modify our operations as required to be able to resume play. There will be a number of changes to how we facilitate practices, games, as well as distancing requirements for dugout/bench areas, and even requirements around the number of spectators per player that can attend each game. We are working hard to get these plans finalized so when the state gives us the go-ahead, we can move swiftly to begin our 2020 season.
Our plan is to offer as many children baseball & softball opportunities in the weeks/months to come.  It is possible some levels may need to get further delayed or even canceled. Given that baseball and softball are warm weather sports, we are not in a rush to cancel our season yet. Once we understand the specific requirements, we'll make decisions for each level as comprehensively as possible, with the safety of our players, coaches, umpires, and spectators taking the highest priority. We will be publishing a survey in the days to come to get your input on what you value most to ensure a safe and rewarding experience for your child.
A few of you have inquired about credits or refunds. We expect to publish a detailed update on/around June 5, 2020 once the Governor announced the next phase of reopening for PA.  We have NOT canceled our season yet. We also understand that even if/when we do resume play, not all players will want or be able to play. We will work with any impacted families as fairly and quickly as possible to issue your credit or refund.
---
IMPORTANT LEAGUE UPDATE - Coronavirus (COVID-19) - May 8, 2020 ANNOUNCEMENT
All league baseball & softball activities remain suspended until at least June 4, 2020.
CURRENT LEAGUE STATUS UPDATE  - MAY 8, 2020

21st Ward Baseball & Softball In-House Rec Season - PAUSED/DELAYED

We have 

not

 canceled our season yet and remain committed to offering programs when it is safe to do so, even if delayed or abbreviated.  We ask you to continue to be patient. We are cautiously optimistic as we have 3 - 4 warm weather months ahead. We have put together various contingency plans, are considering many different scheduling options and formats, as well as the necessary changes to our operation to ensure the safety of players, coaches, umpires, and spectators. We appreciate your patience.

Tournament Team Season - TBD

We expect to complete the tryout process once we can open up and offer an abbreviated summer/fall tournament season. More details to follow once we have more clarity on the state/city plans and the in-house rec league framework is solidified.

ICGSL 13 -15 yr. old Girls Softball - Season Canceled.

Players will receive a refund or credit for next season

21st Ward Night at the Phillies (May 27th) - CANCELED.

All paid tickets will be refunded. Event will be rescheduled.

Roxborough Rumble 8U - 11U Tournament (June 11-14) - CANCELED

All paid teams will receive a credit for 2021 tournament or a full refund.

All 21st Ward facilities remain 

closed

to the public (Pearlman & Hagy's Complex) until further notice. Please do not use the fields or cages at anytime. Please visit Pachella Field or another open park in the area. This is for the safety of our volunteers who are maintaining the complexes, as well as the prevent the spread of this deadly virus.
Practices, team meetings, informal workouts, or team gatherings are not permitted until further notice.
All tournament team tryouts are postponed until further notice.
Please follow the directives and orders set forth by the City of Philadelphia and the State of Pennsylvania.
Please continue to patronize our league sponsors. These small businesses need our support now more than ever. Order takeout, or purchase your necessities for curbside pick up.
If we need to ultimately cancel the season, we will send you more information on credit for the 2021 season or $ refund.
Stay safe everyone! We look forward to seeing you soon.
ROXBOROUGH RUMBLE TOURNAMENT (JUNE 11 -14) CANCELED 
After reviewing our calendar, operations, considering all alternatives, and monitoring the fluidity of the situation, we have made the difficult, but necessary decision to cancel our Roxborough Rumble tournament June 11 - 14. We know this news is disappointing, but the health and safety of all players, coaches, umpires, and families is our priority.  Like many of you, we remain cautiously optimistic that we can fulfill an abbreviated or delayed rec season for our local league (hopefully starting in June), and we are hopeful that our tournament teams can hit the trail in late June or July.  We considered many alternatives, including delaying this tournament to later in the summer, but given a number factors, canceling was ultimately the right approach for our organization at this time.  We also felt important to give teams enough time to seek alternative tournament opportunities in June. Our main focus at this time is offering a rec league season to our community. We look forward to seeing everyone back for our tournament in June 2021. We wish all your teams a successful and safe season.
IMPORTANT LEAGUE UPDATE - Coronavirus (COVID-19) - March 12, 2020
Please click here to read an IMPORTANT MESSAGE RE: CORONAVIRUS (COVID-19)
---
The 21st Ward Junior Baseball League extends its deepest condolences to the Kelly family on the passing of John "Jack" Kelly who passed away on April 17, 2020.

 

Jack spent many years as a coach to his boys in the Andorra A's organization, in addition to coaching the Royals, which was made up of kids from the A's and Orioles organization. During his time involved with 21st Ward he also served as the scheduler for the league and held the position of Commissioner in the early to mid-1970's. Jack was a die-hard baseball fan and loved sharing memories of his years involved with the 21st Ward Junior Baseball League. 

🙏

🙏

🙏

 
Here is a link to Jack's obituary.  https://www.jonesfuneralhomes.com/memorials/john-kelly/2246786/obituary.php
---
The 21st Ward Junior League is proud to announce DICK'S Sporting Goods has partnered with the league as a 2020 Season Sponsor. In addition to equipment donation and sponsorship, DICK'S Sporting Goods will be hosting an in-store event on March 14th & 15th where you can SAVE 20% OFF YOUR ENTIRE PURCHASE.  Valid at the Plymouth Meeting or King of Prussia stores. Coupon valid in-store only.
See below or click here to get your EXCLUSIVE 21st WARD COUPON
---
TOURNAMENT TEAM TRYOUTS | 8U - 11U
If your child is interested in playing more competitive, travel/tournament baseball in the Spring & Summer, tryout for one of our teams. We will be hosting 8U - 11U tryouts as noted below.  13U - 15U tryouts will take place in late March, date/time TBA.
There is no cost to tryout but you must pre-register to tryout. 
New to Tournament Baseball?  Click here to learn more about our program.
---
---
JEFFERSON UNIVERSITY SOFTBALL CLINIC - SPACE LIMITED **MUST RSVP**
Thanks to all the girls who participated in the Jefferson University & SOW Good Now Softball Clinic.  For pictures and highlights, click here.  
---
 INCLEMENT WEATHER PROCESS
We will always make every effort possible to play but the safety of the players, coaches, umpires, and spectators is our top priority, as well as providing proper notification to the umpires. In the event we need to cancel games to due to the weather we will do so as soon as possible by notifying managers via email or text, as well as announcing on our website and on our league Facebook page.
---
NEW BAT RULES IN 2018
With holiday shopping season fast approaching, we want the 21st Ward community to be up to speed on the new bat regulations that will be going into effect Jan 1, 2018.  Cal Ripken & Babe Ruth Baseball will be adopting the new USA Bat standards.  The new bats are designed to behave more like traditional wood bats.  As discussed at the 11/15 General Body Meeting, as a Cal Ripken & Babe Ruth chartered league, it is our intent to adopt these new standards for our in-house program for the 2018 season for the AAA - Pony levels.  If you want to see a list of the individual bats, sorted by bat manufacturer that are approved, visit www.usabat.com The key thing you are looking for is the USA bat stamp on the bat. Below are the new specifications for 2018. 
---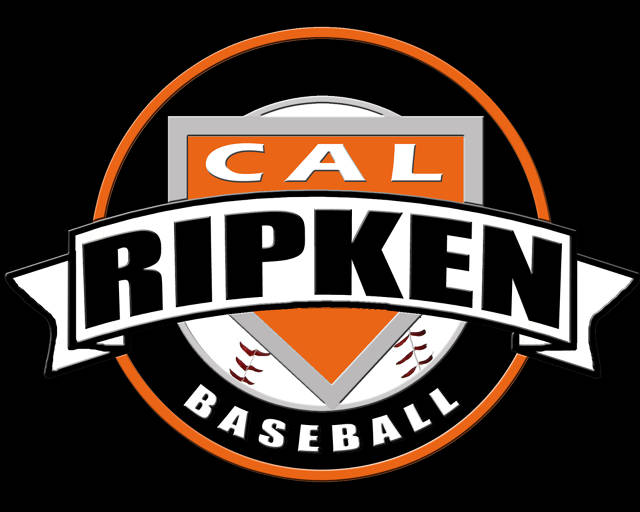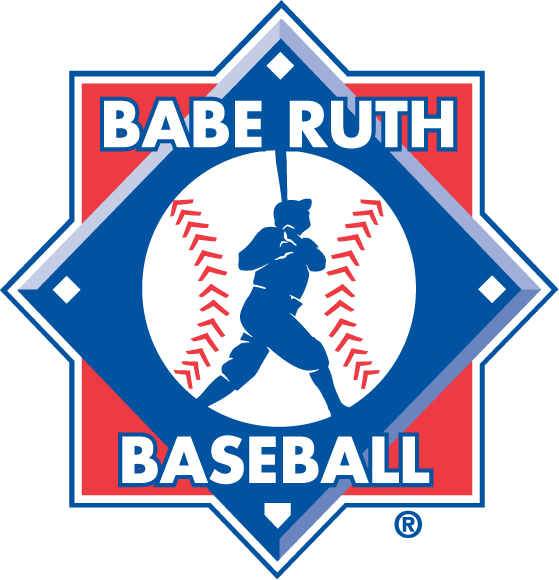 ATTENTION MANAGERS & COACHES FOR 2016:
IF YOU ARE INTERESTED IN COACHING A TOURNAMENT TEAM FOR CAL RIPKEN/BABE RUTH BASEBALL DISTRICTS/STATES/REGIONALS,YOU MUST PASS 1 CERTIFICATION COURSE ON CAL RIPKEN/BABE RUTH BASEBALL WEBSITE. THIS IS MANDATORY. ONCE COMPLETED, EMAIL YOUR CERTIFICATES TO AN ELECTED BOARD MEMBER.
ALL MANAGERS & COACHES MUST HAVE THIS CERTIFICATION. EVEN IF YOU PLAN ON PUTTING YOUR NAME IN FOR A TOURNAMENT TEAM OR POSSIBLY COACHING WITH A MANAGER, YOU MUST BE CERTIFIED.
IT IS STRONGLY SUGGESTED TO TAKE THESE COURSES EVEN IF YOU ARE ONLY COACHING IN-HOUSE. YOU WILL LEARN A WHOLE LOT. YOU WILL HAVE ACCESS TO THE COURSE AND MATERIALS AT ALL TIMES VIA CAL RIPKEN/BABE RUTH WEBSITE.
HERE IS THE WEBSITE:
http://www.baberuthcoaching.org/coaches/index.cfm
HERE IS THE COST: (PAID BY MANAGERS/COACHES)
REMEMBER, YOU ONLY NEED 1 CERTIFICATION. YOU CAN TAKE THE COURSE AS MANY TIMES AS YOU WANT TO PASS AND ONLY PAY ONCE. CONSIDER TAKING THE 2 BASEBALL COURSES. IT WILL OPEN YOUR EYES IMMEDIATELY. OUR KIDS WILL BENEFIT FROM THIS RIGHT AWAY.
HERE IS WHAT THE DOCUMENT LOOKS LIKE AFTER COMPLETION OF THE COURSE. YOU WILL NEED TO CARRY A WALLET SIZE WITH YOU COACHING AND SEND A COPY OF YOUR CERTIFICATE AVAILABLE ONLINE AT BABE RUTH SITE TO NICK.ROSLEY@HOTMAIL.COM. CERTIFICATE ONLY, NOT TRANSCRIPT.
THANK YOU, 21ST WARD JL BASEBALL
---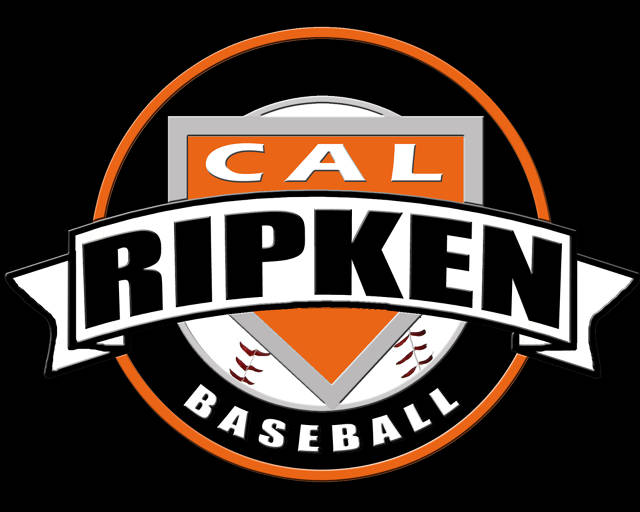 COACHES: HERE IS A LINK FOR GREAT INSTRUCTIONAL VIDEOS:
https://www.ripkenbaseball.com/instructional_videos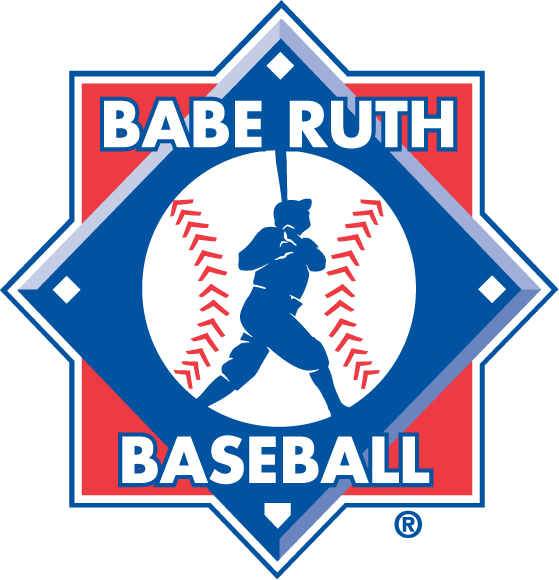 ---
ALCOHOL&TOBACCO ARE PROHIBITED AT THE 21ST WARD COMPLEX!
 NO SMOKING/NO CONSUMPTION OF ALCOHOLIC BEVERAGES!
THERE ARE DESIGNATED ZONES TO SMOKE OFF SITE.
NO EXCEPTIONS!
NO PETS OR DOGS ON THE COMPLEX AT ANYTIME.
---
Players' Pledge
(Before every game, teams will go over this pledge)
Win or lose, I pledge to do the best I can, to be a team player,
to respect my teammates, my opponents, the coaches, and umpires
and to improve myself in spirit, mind, and body.
Parents' Pledge
I will teach all children to play fair and do their best.
I will positively support all managers, coaches, and players.
I will respect the decisions of the umpires.
I will praise a good effort despite the outcome of the game.
---
Contacting The Junior League
YOUR COMMENTS AND SUGGESTIONS ARE WELCOME!


TO CONTACT THE JUNIOR LEAGUE:




1)

TO KEEP YOUR QUESTION/COMMENTS PRIVATE. SEND US AN E-MAIL:

21stwardregistrar@gmail.com

 


2)

To send email or reach a League Officer or Board Member by phone, go to the League Contacts and select mail for that official, if available. If email is not available, please contact by phone.


3)

 For RAIN OUTS, the league will communicate directly with team Managers. All inclement weather updates will be posted on our website and on our Facebook page in as timely manner as possible. Always assume the game is on until your manager tells you otherwise. 

---
ABOUT THE 21st WARD JUNIOR LEAGUE
The 21st Ward Junior League is a non-profit organization
that serves the children of Northwest Philadelphia (the 21st Ward).
  We have no paid employees, and can provide sports activities to resident children only through volunteer efforts and participation. Fees are designed to cover the cost of the baseball and softball programs that we offer. The parents or guardians of each child participating in the League's programs are asked to provide 2 hours of time per season in field maintenance and trash pickup to enable us to keep costs low and to maintain our quality facilities that are enjoyed by all.
Signup for Alerts
Get important messages from 21ST WARD JUNIOR LEAGUE BASEBALL by Text & Email