PLEASE HELP US OUT. PLACE ALL TRASH IN CANS AROUND THE COMPLEX.
WORK PARTIES EVERY SATURDAY AND SUNDAY FROM 7A-12PM
100% VOLUNTEER POWERED ORGANIZATION!
ALL MANAGERS & COACHES MUST HAVE CLEARANCES.
DISTRICT TOURNAMENT TEAMS TO BE ANNOUNCED SOON.
21st Ward Fast Pitch Softball - 2019 10U Tournament Team Tryout Dates
Saturday 9/22/18  at 12:00 p.m. at Hagy's
Sunday 9/23/18 at 6:00 p.m. at Hagy's
3rd tryout date time/date TBA
Your child must attend 2 of 3 tryouts to be eligible for selection
Your child must be 10 or younger on January 1, 2019. If she turns 11 on or before January 1, 2019 then she must tryout for 12u.
Tryout dates for 8u, 12u, and 14u teams will be announced soon.
---
September Meeting
Weds 9/5 at the 21st Ward Pearlman Complex
7:00 p.m. Advisory Board
8:00 p.m. General Body
---
FALL SOFTBALL
9/5:  Rosters have been broken down and your coaches will be in touch this week.  Games will begin on Saturday night 9/15 at Houston Playground.
FALL BASEBALL
We are planning to offer our free Fall Skills Clinics for ages 7 - 11 again on Sunday mornings this Sept and Oct. Our Fall Skills Clinics offer your child a chance to further develop their skills in fielding, throwing, hitting, pitching, and base running.  More information coming soon!
---
CAL RIPKEN & BABE RUTH TOURNAMENT NEWS
8/6
Congratulations 10u Rebels & 11u Rebels. Both teams finished as runner-up in their respective age groups at the War at the Shore Tournament in Cape May, NJ this weekend to close out the summer season.
Congrats to the 15u Rebels on a great run to the Mid-Atlantic Regional Tournament. We are very proud of you. 
7/19
The 15u Boys lost to a very tough Mifflin County team 10-3 in the PA 13-15 Babe Ruth State Championship Game. Prior the Championship, Mifflin County had defeated every opponent they faced in the tournament by the Mercy Rule.  The Rebels kept the game close for the first few frames but Mifflin pulled away for the win. Congrats Rebels on an amazing run through states and Good Luck at Regionals!
7/18
Congratulations to the 15U Rebels on an exciting 5-2 come from behind win in 8 innings over West End to advance to the PA State Championship Game. Tonight they will battle Mifflin County at 5pm in Williamsport, PA.  The win also clinched the boys a bid to the Mid-Atlantic Regional Tournament.
Congratulations to the Mid-Atlantic Regional Champions 14U 21st Ward Fastpitch Softball!
Congratulations to our PA Cal Ripken District 2 Champions!!
8U Rebels
12U Rebels

Best of luck to ALL the Rebels & Outlaws teams headed to the State Tournament. 
8U Rebels - in Southampton
9U Rebels - in Boyertown
10U Rebels - in East Brandywine
10U Outlaws - in BYC
11U Rebels - in Warrington
12U Rebels - in Kimberton
13U Rebels - in Franklin Park
14U Rebels - HOST at Pearlman Complex
15U Rebels - in Williamsport
14U Rebels - HOST at Pearlman Complex
15U Rebels - in Williamsport
---
IN-HOUSE PLAYOFFS
AAA  Cardinals (Champion)  Pirates (Runner-Up)
MINORS  White Sox (Champion)  Royals (Runner-up)
MAJORS  Royals (Champion)  Astros (Runner-up)
PONY  Yankees (Champion)  Astros (Runner-up)
JUNIOR SOFTBALL
SENIOR SOFTBALL  Gators (Champion)  Hurricanes (Runner-up)
---
2018 FATHERS DAY TOURNAMENT
Thank you to all the teams who participated in our Father's Day Tournament and a great weekend of baseball!  
Congratulations to all our tournament Champions & Runner Ups
8U:  WHITPAIN (Champion)  AUDUBON (Runner-Up)
9U:  LOWER MERION (Champion)  SPRINGFIELD SPARTANS (Runner-Up)
10U:  AUDUBON (Champion)  LOWER MERION MUSTANGS (Runner-Up)
11U:  UPPER DUBLIN (Champion)  ROXBOROUGH REBELS (Runner-Up)
---
INCLEMENT WEATHER - SAT 6/23
Tee Ball & Coach Pitch Games scheduled for Sat 6/23 are canceled due to wet field conditions.
---
AAA, MINOR, & MAJOR PLAYOFFS KICK OFF THIS WEEK
We are currently experiencing technical difficulties uploading the AAA, Minors, & Major playoff brackets to the website. As soon as that is resolved, you will be able to access full brackets for each level.
In the meantime, the schedules tab has been updated to reflect upcoming playoff games. 
---
15U BABE RUTH BASEBALL TOURNAMENT TEAM ANNOUNCED
Congratulations to the players selected to the 15U Babe Ruth Baseball Tournament Team.
---
13U BABE RUTH BASEBALL TOURNAMENT TEAM ANNOUNCED
Congratulations to the players selected to our 13U Babe Ruth Baseball Tournament team.  15U tryout dates will be announced soon.
---
4/23/18:  REGISTRATION RAFFLE - TICKETS ON THEIR WAY
Coaches - the league will distribute your registration raffle tickets sometime next week as soon as the tickets arrive from the printer. Each player on your team will receive one book of raffle tickets worth $20 (10 tickets that can be sold at $2 each). 
Parents - When you receive your tickets from your child's coach, you have two options. Because you already paid for the tickets as part of your registration, you do not need to turn in any money - you can sell the tickets and keep the $20. You should return the stubs to either snack stand before June 15, 2018.  If you don't wish to sell the tickets, you can write your name on the stubs and turn them in before June 15, 2018. 

Any players who still have an unpaid balance of registration fees will not receive tickets until all fees are paid in full.
---
INCLEMENT WEATHER NOTICE - MONDAY 4/16/18
All baseball and softball games on Monday 4/16 are postponed.  All practices are canceled. Travel safely and stay dry!
---
14U Babe Ruth Baseball Tournament Team Announced
Congratulations to the players selected to our 14U Babe Ruth Baseball Tournament Team.  The 21st Ward will be hosting the 14U State Tournament this year. We wish this group the best of luck in Districts & States.
The 13U tryout dates are listed below and 15U dates will be announced soon.
---
13U Babe Ruth Tournament Team Tryout Dates Announced
Tryouts for the 13U Babe Ruth Tournament Team will take placed on:
Friday 4/20  5:30 PM Pony Field
Saturday 4/21 9:00 AM Pony Field
Sunday 4/22 9:00 AM Pony Field
Players must make 2 of 3 tryouts to be eligible for selection.
---
SUNDAY 4/15 UPDATE
Little Fillies is canceled on Sunday 4/15. See you next week!
---
2018 11U Tournament Team & 2019 Cooperstown Team
Congratulations to the 2018 11U Tournament Team/2019 Cooperstown Team
Best of luck at Dreams Park next summer! Your coaches will be in touch.
---
Opening Day Parade - Saturday April 14, 2018
9:30 a.m. All Teams meet in uniform at Shawmont School
10:00 a.m. Parade begins (Route: Shawmont Ave > Ridge Ave > Port Royal Ave > Pearlman Complex)
Each team should have at least 4 adult chaperones (tee ball, coach pitch and Little Fillies should have at least 6 chaperones). Remaining adults should either line Ridge Ave to cheer for the kids or be at the Pearlman Complex to greet them.  If remaining adults wish to march, we ask that you do so behind all the teams of kids so they can be seen along the parade route.
Tee Ball Games begin at approx. 12:00 p.m.
Other levels begin as schedule indicates.
---
2018 8U - 10U Tournament Teams Announced
We are pleased to announce the player rosters and managers for our 2018 Cal Ripken Baseball 8U - 10U Tournament teams.  Click here to view the rosters. This season we are very excited that we are able to field two teams at the 10U and 7/8U levels.  Your coaches will be in touch soon with more information. We thank all the players that tried out and congratulate our 2018 Rebels & Outlaws!  Our 11U/2019 Cooperstown team will be selected at the completion of those tryouts (Keep an eye out for remaining tryout dates/times in the coming days).
---
WELCOME TO THE 2018 SEASON:  A LETTER FROM OUR BOARD
Click here to view the letter that was emailed to all parents of registered players on Fri 3/16. We hope you have a great season!
 ALL REGISTRATION HAS NOW CLOSED
We are sorry but as of 3/17 we can no longer accept any late registration requests. Our sign up period for the 2018 season closed on 2/28/18. Late registration closed on 3/5/18. Our player drafts were completed on 3/11/18 and our roster breakdowns for our lower levels are in progress now.  At this point it is too late.  Thank you for your understanding. 
NOTICE FOR ALL I-BALL & T-BALL/COACH PITCH FAMILIES:  3/21/18
I-Ball & T-Ball/Coach Pitch families - we are in the process of finalizing the rosters and securing any remaining coaches we need for these levels. You should expect to hear from your coach within the next week or so. Thanks for your patience.
IF YOU OWE A BALANCE ON YOUR REGISTRATION FEES...
If you still owe a partial or full balance on your child's player registration fee, all fees must be paid to the league by April 1, 2018 or your child will not receive his/her uniform and will not be eligible to play until fees are paid. You will receive an email this week with instructions on how to submit your payment. If you have questions or concerns, contact 21stwardregistrar@gmail.com  
2018 RAFFLE
The raffle fee included in your registration is a $20 per player fee in which each player pre-pays at sign up for $20 worth of raffle tickets. Raffle tickets will be distributed by your child's coach on Opening Day.  You then can sell the 10 tickets for $2.00 each and keep the money. You turn in the ticket stubs and a drawing will take place on Father's Day Weekend.
If you have questions or need assistance, contact 21stwardregistrar@gmail.com 
---
2018 SEASON PREPARATIONS ARE UNDERWAY: UPDATED 3/15
We are starting to ramp up our preparations for the 2018 season. Our player baseball player draft for AAA - Pony took place on Sunday 3/11.  Lower level breakdowns (I-Ball, Coach Pitch, & T-Ball) will take place between 3/12 - 3/20. Coaches for those levels will be in touch between 3/20 - 3/26.  Our softball draft took place on Monday 3/12.  Little Fillies, you will begin on April 15th so you will receive more information later this month.  We look forward to a great 2018 season!
WORK PARTIES
BASEBALL WORK PARTY: Sat 3/24 & Sun 3/25 beginning at 7:00 a.m. at Pearlman Complex
SOFTBALL WORK PARTY:  Sat 3/24 beginning at 8:00 a.m. at Hagy's Complex
We need all coaches and any parent volunteers who can assist us. Everyone is anxious to get practices started but the weather has not helped our timeline so we need as many hands on deck as possible to get each complex cleaned up & playable. We appreciate your time and support!
---
GIOQUINDO AWARD
Each year the 21st Ward Junior League presents the Gioquindo Award for courage to a member of league. 
Mike Gioquindo, the Award's namesake, was one of our most beloved coaches. umpires and friends. Mike discovered he had cancer while umping and coaching in our League. He continued these activities thru his illness and still does today when time allows.
We know that there are others in our league who face challenges every day and still participate in our programs. We want to recognize this Spirit so that these players can inspire us the way that Mike has and continues to do.
If you know of a deserving player, coach, etc - please send a short email describing the challenge that this person has faced and how he or she faced it.
Please send emails to Dan O'Connor at doconnor2488@gmail.com.
Nominations are due by April 1, 2018.
---
DISTRICT TOURNAMENT TEAM TRYOUT INFORMATION
Tryouts will take place on Saturday March 10, 2018
11:00 a.m. - 1:30 p.m.
Tee's Indoor Turf Field at The Proving Grounds, 725 Conshohocken Rd. Conshohocken, PA 19428
All players should arrive by 10:45 a.m.
WHAT YOU NEED TO KNOW...
YOU MUST PRE-REGISTER YOUR CHILD TO PARTICIPATE IN TRYOUTS. CLICK HERE TO PRE-REGISTER
Open to players 7 - 11
Birthdates must be between 5/1/06 - 4/30/11

There is no cost to tryout, but again your child must be pre-registered for tryouts by 3/9

Your child must be signed up for in-house to be eligible for selection to a tournament team

One day tryout for 8U - 10U Cal Ripken Tournament Teams

Wear comfortable baseball attire; Sneakers or plastic/molded cleats are ok. No metal spikes.
11U/2019 Cooperstown Team Candidates
For this level, this will serve as the 1st of three tryouts. Additional dates/times TBA, as per league bi-law. Candidates for this level must attend 2 of 3 to be eligible for selection.
---
EXCLUSIVE 21ST WARD IN-STORE EVENT AT DICK'S SPORTING GOODS - EXTENDED
Did you miss the 20% in-store event at DICK'S SPORTING GOODS last weekend due to the storm? DICK'S SPORTING GOODS has been kind enough to extend us a new coupon valid this Saturday March 10, 2018 only.  Visit DICK'S in the Metroplex in Plymouth Meeting Saturday March 10, 2018 to gear up for the upcoming season. Receive 20% off throughout the store!
Click here for printable coupon 
---
WINTER WORKOUT SCHEDULE - UPDATED 2/17/18
See revised schedule below. 
Monday 2/19 workout is canceled.
Tues 2/20 workout move to Thurs 2/22.
---
BASEBALL MANAGER APPLICATIONS NOW BEING ACCEPTED
Are you interested in being a Baseball or Softball Manager for the 2018 season? 

Fill out a Manager Application form today

. Managers provide primary instruction to our players and oversight of a team. They are responsible for ensuring good sportsmanship, development of fundamental skills, and providing a safe and fun playing environment. 
Completion of an application does not imply you will receive a team. Vacancies are filled based upon need as dictated by our final player registration numbers at each level.
Requirements
Must have on-file (or obtain) your clearances for child abuse & criminal background

Cal Ripken & Babe Ruth Certification (Optional but recommended for In-House; Required for Tournament Managers)

Member in good standing

Must volunteer at league work parties to help with field maintenance and also ensure team parents and coaching staff are contributing required volunteer time throughout the season
---
You would look good in BLUE!!
So you've been making the calls from the driveway for years.... NOW is the time to start doing it for real.  There is not a better way to give back to the game that you love.  The 21st Ward Umpires Association is always looking for new, sports-minded people to become baseball and softball umpires.  Schedules are very flexible and we can accommodate working around coaching or being at your kids' games.  If you are interested in umpiring in 2018, please contact Dan O'Connor at doconnor2488@gmail.com.  Training classes will begin in early March.
---
NEW BAT RULES IN 2018
With holiday shopping season fast approaching, we want the 21st Ward community to be up to speed on the new bat regulations that will be going into effect Jan 1, 2018.  Cal Ripken & Babe Ruth Baseball will be adopting the new USA Bat standards.  The new bats are designed to behave more like traditional wood bats.  As discussed at the 11/15 General Body Meeting, as a Cal Ripken & Babe Ruth chartered league, it is our intent to adopt these new standards for our in-house program for the 2018 season for the AAA - Pony levels.  If you want to see a list of the individual bats, sorted by bat manufacturer that are approved, visit www.usabat.com The key thing you are looking for is the USA bat stamp on the bat. Below are the new specifications for 2018. 
---
FILLIES SOFTBALL 2018 TOURNAMENT TEAMS - MYRTLE BEACH/RIPKEN EXPERIENCE
After 3 days of evaluations and careful consideration from the independent evaluators, the 21st Ward Fillies are proud to announce that the following girls will represent the Fillies for the 2018 Tournament season and the Cal Ripken Myrtle Beach Experience.
12U -  Alison Armstrong
          Emma Bannon
          Kayla Funk
          Carli Gallagher
          Paola Juaniza
          Molly Kelly
          Emma Lamlin
          Ava Lawrence
          Cierra Lyles
          Chloe Meyers
          Ella Volpe
          Ceceilia Weller
14U -  Molly Devenney
          Maya Durso
          Sophia Konieczka
          Maggie Lawrence
          Gianna Liciardello
          Hallee Mawhinney
          Monica McDaniel
          Lizzie Mulson
          Angelina Sannicandro
          Faith Scally
          Jules Sorrentino
          Chiara Wheeler
Congratulations girls and Good Luck!  
Parents there will be a mandatory meeting 
Wednesday
 or 
Thursday
 night at Hagys Complex date will be confirmed shortly.
The Fillies are also looking to start a 10U Tournament team and are looking for coaches.  Please contact Tom Liciardello at 215-852-8453 if you are interested.
---
FALL BASEBALL WORKOUTS FOR PLAYERS AGES 8 -11
The 21st Ward Jr. League will be hosting open baseball workouts every Sunday through the end of October (as weather permits) for 21st Ward players Ages 8 - 11 at 9:00 a.m. on the B Field. Additional dates may be added.  Chuck Malloy and other members of our tournament coaching staffs will lead the players through developmental drills focused on fundamentals in fielding, throwing, hitting, and pitching.  There is no cost and no advanced registration is required.  Just have your child arrive in proper baseball attire and dressed for the weather.  Workouts will run for about 90-120 mins.  We hope to see you there!
---
---
CONGRATULATIONS ROXBOROUGH REBELS & FILLIES SOFTBALL DISTRICT TOURNAMENT TEAMS AS WELL AS OUR OUTLAWS TEAMS!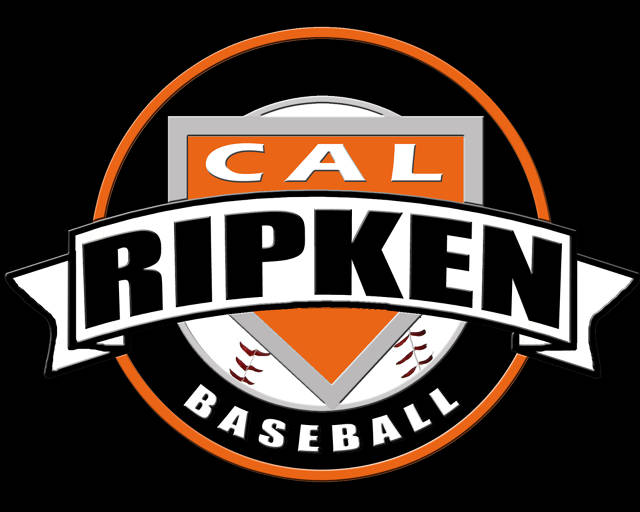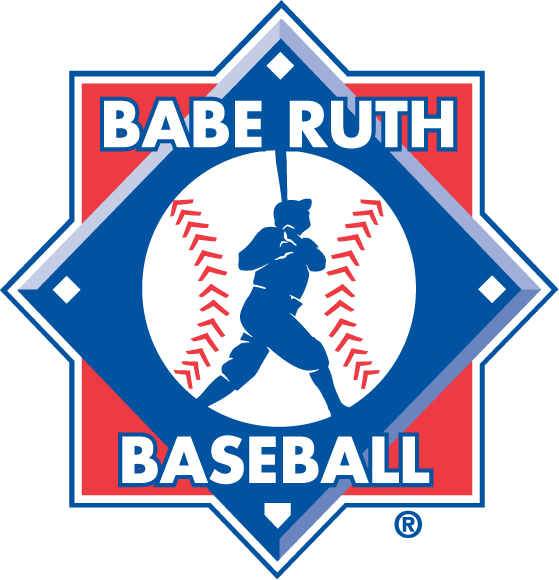 Congratulations to all the players selected to represent the 21st Ward and Roxborough on our district teams.  This season we are also pleased to announce that we were able to have multiple teams at both the 9U and 10U levels. Good Luck to all our tournament teams this summer!
12U FILLIES SOFTBALL DISTRICT TEAM
Samantha Ammons
Darby Casey
Molly Devenney
Sophia Konieczka
Maggie Lawrence
Ava Lawrence
Gianna Liciardello
Monica McDaniel
Elizabeth Mulson
Angelina Sannicandro
Faith Scally
Ceceilia Weller
8U CAL RIPKEN DISTRICT TEAM
Chase Butler
Maxx Byrne
Chris Costa
Aiden Decker
Richard Evans
Lucas Fresta
Ryan Hemighaus
Michael Iacovelli
Nate Lewis
Colin Moran
Riley Rumsey
Sean Simmonds
Anthony Taddeo
9U CAL RIPKEN DISTRICT TEAM
Ryan Friel
Sean Herron
Zach Jacobs
Dan Malloy
Danny McNally
Joe Pieczynski
Jake Rauscher
Ryan Reagan
Michael Rex
Rocco Rizzo
Brandon Saccone
Chris Sponburgh
10U CAL RIPKEN DISTRICT TEAM
Aaron Barnes
Patrick Buckley
Dylan Burns
Chris Cavalcante
Mikey Green
Chris Kingkiner
Joey Markey
Matt McGaughey
Andrew Mulligan
Michael Nicolucci
Joey O'Brien
Dominic Sannicandro
Finn Whittle
11U CAL RIPKEN DISTRICT TEAM/2018 COOPERSTOWN TEAM
Harry Carr
Nick Colucci
Tucker DeLisle
Jon DiBenidetto
Michael Edwards
Rowan Griffith
Caleb Henry
James Martin III
Ryan McManus
Isabella Pastella
Michael Preston
Vincent Sorrentino
Luke Wagenhoffer
Congratulations & Good Luck next year in Dreams Park in Cooperstown! Coaches will be in touch.
12U CAL RIPKEN DISTRICT TEAM/2017 COOPERSTOWN TEAM
Jake Adamo
Jacob Brooks
Dan Buckley
Lucas Burns
Angelo Farabelli
Bobby Filler
Patrick Grady
Mekhi Jones
Tommy Markey
Timmy Murphy
Anthony Musi
13U BABE RUTH DISTRICT TEAM
Aiden Bretschneider
Dan Daly
Henry Davis
Dillon DeAngelis
Jett Flaxman
Gavin Gratzinger
Ryan Marler
Cole Morris
Angelo Rosley
Gabe Rosley
Derrick Sinnot
Elliot Thomas
Tom Yanoshik
14U BABE RUTH DISTRICT TEAM
PJ Black
Joe Capriotti
Daulton Carlisle
Jake Hannon
JP Lally
Bobby Markey
Joe Monahan
Eddie Owens
Jesse Parkinson
Joe Rauscher
Cullen Remus
Anthony Sannicandro
Steve Starrett
Tommy Tarpey
Anthony Viola
15U BABE RUTH DISTRICT TEAM
Andrew Ameye
Joe DeBellis
Louis Fresta
James Jones Jr.
Jason Kelly
Chris Marino
Billy Martelon
Michael McAndrews
Tyhir Medley
Cameron J. Mole
Cole Quigley
Adam Rocks
Alex Singer
Joey Taylor
Charlie Yanoshik
9U OUTLAWS
Nate Ambusavage
Maxwell Bellew
Adam Berry
Dylan Beardan
Gavin Elenback
Luke Kletzel
Evan McCormick
Francis Passarella
Ryan Persico
Xavier Petrucci
John Pieczynski
Jeffrey Reed
10U OUTLAWS
Ryan Barbaro
Logan Brock
Nick D'Alicandro
Scott Fisher
Jack Getty
A.J. Graveley
Liam Hack
Michael Maag
Shawn "Tiger" McDaniel
Nicholas Pownall
Ryan Rippert
Keith Samarco
Charles Whitlock
DISTRICT TOURNAMENT & TRYOUT INFORMATION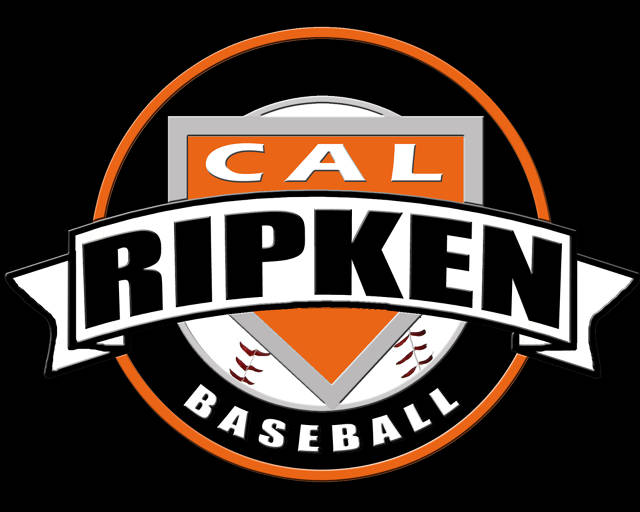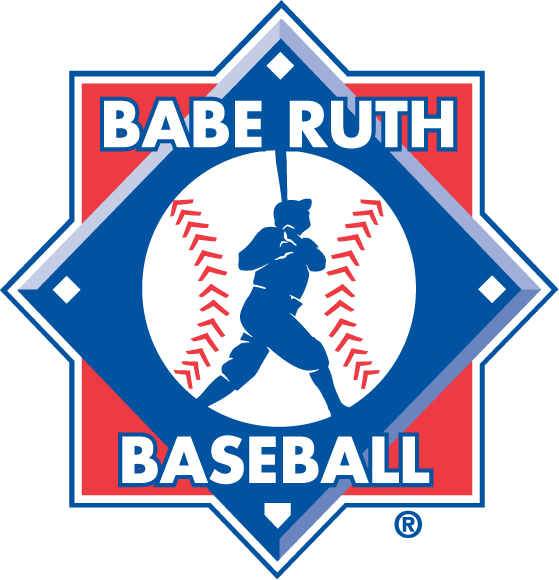 5/20/17:  All tryouts for baseball and softball have now been completed. Thank you to all players who tried out. Rosters will be posted above once the Manager of each team submits them.
If your child is interested in trying out for a district tournament team, try out dates are posted below. For any age groups that don't have dates set yet, we will post them as soon as each District Team Manager confirms their tryout dates and locations.  We encourage as many players at each age group to tryout as possible.  Please continue to check below and on our Facebook page for the tryout dates/times for each age group. We will also send an email to each age group as tryout dates are finalized.  Softball tournament information will also be posted soon.
Each player must attend 2 out of 3 tryouts to be eligible for selection. 
Baseball Tournament Managers
8U - Fran Filiwecz
9U - Joe Rauscher
9U B - Jeff Reed
10U - Brian Sannicandro
10U B - Andy Brock
11U/2018 Cooperstown Team - Anthony Fresta
12U/2017 Cooperstown Team - Nick Rosley
13U - Brian Morris
14U - Joe Monahan
15U - Lou Fresta/Brian Gaughan
Softball Tournament Managers
12U - Tom Liciardello/Keith McFarlane/Katie Rizzo
What are the Tournament Teams and How Does it Work?
For those not familiar with the Cal Ripken & Babe Ruth tournament process, our tournament teams will participate in a more competitive level of tournament play that Cal Ripken & Babe Ruth offers at each respective age group, first starting within our district tournament. The district tournaments consist of Cal Ripken/Babe Ruth affiliated teams local to our area (start dates & locations vary by age but typically begin in late June).  The district winner will advance to State Tournament (start date & locations vary by age group but usually early/mid July) and then potentially Regionals (start date & locations vary by age group, but usually late July). For ages 10U and up, there is a path to the Cal Ripken or Babe Ruth World Series which is in early August (locations vary by age group).  In addition to the Cal Ripken/Babe Ruth sanctioned tournaments, these teams participate in other local tournaments throughout the summer. Teams will practice regularly and play scrimmages against other local teams.  Our baseball tournament season kicks off on Father's Day weekend, when we host the 21st Ward Father's Day Tournament. This tournament is a league fundraiser where 25-30 outside teams come to our complex to participate with our Rebels/Outlaws teams.  The 12U softball tournament season typically kicks off with various games and/or or tournaments locally before the state tournament in July.  Last year, all of our teams had great success throughout the summer and we hope your child will try out. 
What is the Financial Commitment?
 The league will support our tournament programs. In addition, a nominal "per player" financial commitment and mandatory fundraising will also be required to cover uniforms and other related fees.  More info will be provided by each Manager.
---
WELCOME OUR NEWEST SPONSOR
The 21st Ward Jr. League is proud to welcome our newest "Clear the Bases Triple" Sponsor DICK'S Sporting Goods. To celebrate this new sponsorship, DICK's is pleased to offer the 21st Ward baseball & softball community with several great offers for the Spring & Fall 2017 seasons! Click the banner below to access our 21st Ward exclusive coupons.
---
CLEARANCES:
ALL MANAGERS & ASSISTANT COACHES MUST HAVE CLEARANCES!
CLEARANCES AVAILABLE ON OUR WEBSITE AND LINK TO CAL RIPKEN CERTIFICATIONS
ALL IN HOUSE MANAGERS MUST HAVE CLEARANCES 
CAL RIPKEN CERTIFICATION IS REQUIRED FOR DISTRICT AND COOPERSTOWN MANAGERS
CONTACT NICK ROSLEY WITH ANY QUESTIONS. 215-817-6061 NICK.ROSLEY@HOTMAIL.COM
NOW ACCEPTING 2016 UMPIRE APPLICATIONS:
CONTACT JOE GRATZINGER AT 267-230-4603 GRATZ0222@COMCAST.NET 
MUST HAVE CLEARANCES 
21ST WARD IS GOING BACK TO SCHEDULING BACK TO BACK GAMES
SPOTS ARE FILLING UP FAST!
---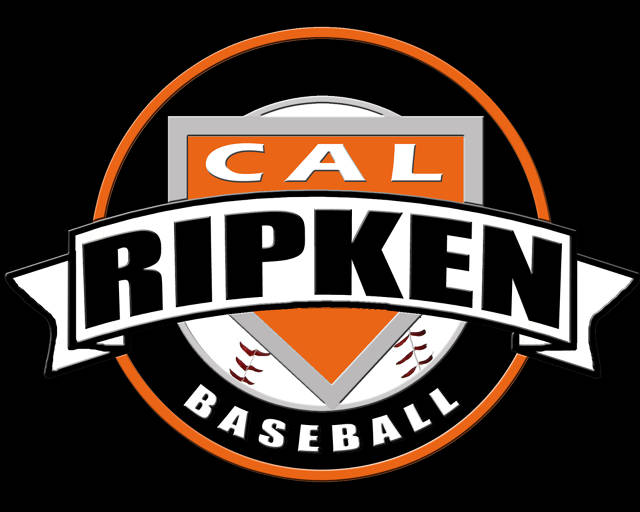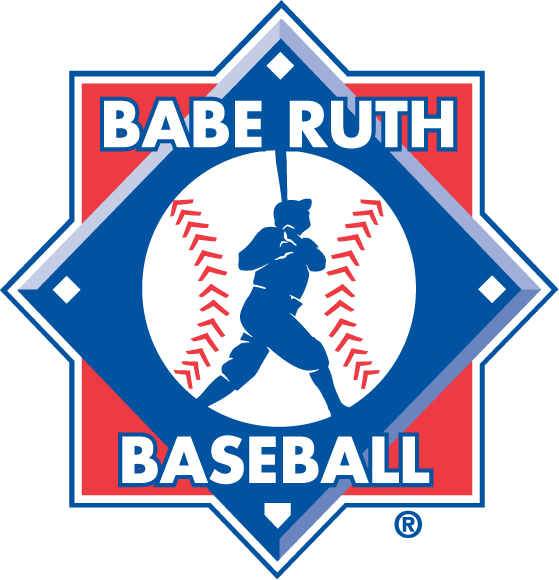 ATTENTION MANAGERS & COACHES FOR 2016:
IF YOU ARE INTERESTED IN COACHING A TOURNAMENT TEAM FOR CAL RIPKEN/BABE RUTH BASEBALL DISTRICTS/STATES/REGIONALS,YOU MUST PASS 1 CERTIFICATION COURSE ON CAL RIPKEN/BABE RUTH BASEBALL WEBSITE. THIS IS MANDATORY. ONCE COMPLETED, EMAIL YOUR CERTIFICATES TO AN ELECTED BOARD MEMBER.
ALL MANAGERS & COACHES MUST HAVE THIS CERTIFICATION. EVEN IF YOU PLAN ON PUTTING YOUR NAME IN FOR A TOURNAMENT TEAM OR POSSIBLY COACHING WITH A MANAGER, YOU MUST BE CERTIFIED.
IT IS STRONGLY SUGGESTED TO TAKE THESE COURSES EVEN IF YOU ARE ONLY COACHING IN-HOUSE. YOU WILL LEARN A WHOLE LOT. YOU WILL HAVE ACCESS TO THE COURSE AND MATERIALS AT ALL TIMES VIA CAL RIPKEN/BABE RUTH WEBSITE.
HERE IS THE WEBSITE:
http://www.baberuthcoaching.org/coaches/index.cfm
HERE IS THE COST: (PAID BY MANAGERS/COACHES)
REMEMBER, YOU ONLY NEED 1 CERTIFICATION. YOU CAN TAKE THE COURSE AS MANY TIMES AS YOU WANT TO PASS AND ONLY PAY ONCE. CONSIDER TAKING THE 2 BASEBALL COURSES. IT WILL OPEN YOUR EYES IMMEDIATELY. OUR KIDS WILL BENEFIT FROM THIS RIGHT AWAY.
HERE IS WHAT THE DOCUMENT LOOKS LIKE AFTER COMPLETION OF THE COURSE. YOU WILL NEED TO CARRY A WALLET SIZE WITH YOU COACHING AND SEND A COPY OF YOUR CERTIFICATE AVAILABLE ONLINE AT BABE RUTH SITE TO NICK.ROSLEY@HOTMAIL.COM. CERTIFICATE ONLY, NOT TRANSCRIPT.
THANK YOU, 21ST WARD JL BASEBALL
---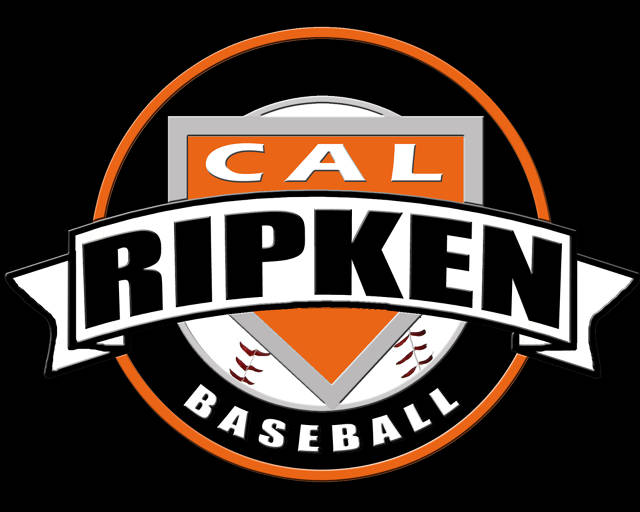 COACHES: HERE IS A LINK FOR GREAT INSTRUCTIONAL VIDEOS:
https://www.ripkenbaseball.com/instructional_videos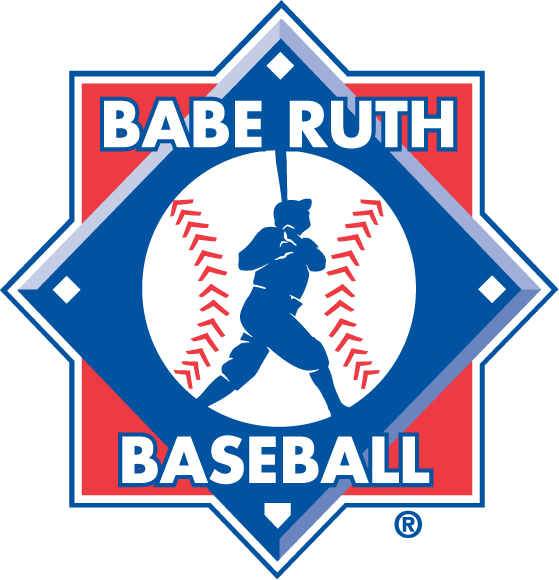 ---
ALCOHOL&TOBACCO ARE PROHIBITED AT THE 21ST WARD COMPLEX!
 NO SMOKING/NO CONSUMPTION OF ALCOHOLIC BEVERAGES!
THERE ARE DESIGNATED ZONES TO SMOKE OFF SITE.
NO EXCEPTIONS!
---
Players' Pledge
(Before every game, teams will go over this pledge)
Win or lose, I pledge to do the best I can, to be a team player,
to respect my teammates, my opponents, the coaches, and umpires
and to improve myself in spirit, mind, and body.
Parents' Pledge
I will teach all children to play fair and do their best.
I will positively support all managers, coaches, and players.
I will respect the decisions of the umpires.
I will praise a good effort despite the outcome of the game.
---
ABOUT THE 21st WARD JUNIOR LEAGUE
The 21st Ward Junior League is a non-profit organization
that serves the children of Northwest Philadelphia (the 21st Ward).
  We have no paid employees, and can provide sports activities to resident children only through volunteer efforts and participation. Fees are designed to cover the cost of the baseball and softball programs that we offer. The parents or guardians of each child participating in the League's programs are asked to provide 2 hours of time per season in field maintenance and trash pickup to enable us to keep costs low and to maintain our quality facilities that are enjoyed by all.
---
Contacting The Junior League
YOUR COMMENTS AND SUGGESTIONS ARE WELCOME!


TO CONTACT THE JUNIOR LEAGUE:




1)

TO KEEP YOUR QUESTION/COMMENTS PRIVATE.SEND US AN E-MAIL:

juniorleague1@email.com




2)

To send email to a League Officer or Board Member, go to the League Contacts and select mail for that official, if available. If email is not available,please choose another Officer/Board Member and your email will be forwarded.


3)

BY PHONE,or to check for rainouts: 215-487-1559
 Let us know what information you are looking for on this site and how we can make it more interesting..