It was a great season, over 300 kids played the game,
from training league, teeball, coach pitch, junior and senior league
28 total teams, the most we had in many years
thank you all for your support to our kids and program
Welcome to Centertown Recreational Park
Home of the Centertown Youth League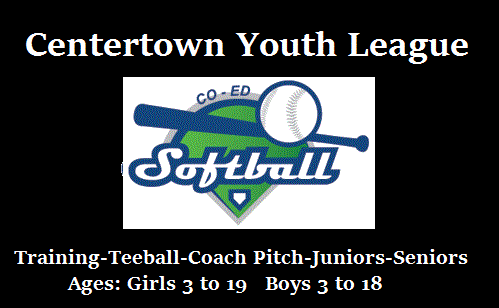 2019 Season is Over 

Centertown Youth League Team Basket Auction
25 teams out of 28 teams participated in this year team basket auction, this was the most teams and funds raise we have ever had over the years. Thanks to all the coaches and teams for being a part of this, without your help and support it would be hard to function this league for all our kids . We want to thank Phillip Prater Realty and Auction and Paul Holder Realty and Auction for providing the auction along with members from the Centertown Recraetional Park for helping out. Total Raise: $2,162.50
From the Youth League Director
Thank you parents, grandparents, families, friends and other spectators for all your support with the Centertown Youth League this year. It's been full of blessings and memories watching our youth league players from the training league, teeball, coach pitch, junior and senior league play this year.
Thank you scorekeepers, umpires, people that get the playing fields ready, the people overseeing the concession stand and overseeing the buildings and grounds upkeep.
Thank you team sponsors for your sportsmanship and support.
Thank you coaches for taking your time to help with our youth league teams and program.
Thank you volunteers and coaches again that work the concession stand, without your help, it couldn't have happen. It takes many hours of your time to provide this league to operate.
Especially, thanks to all the youth league players that participate this season. Our youth league is always here for you, from our recreational board and youth league commissioners we commit our time and energy to be here for "All The Kids".
                                                                       Donnie Caldwell, Centertown Youth League 
 2019 Season Highlights
Total of 305 players, 28 teams: 4 training league teams: Cherry Springs Nursery, First National Bank, Kevin Myers and Son Nursery, and Volunteer Bearings, the most we have had in many years. 5 tee ball teams: Crisp Springs Market, Heritage Farms, Melton and Cowan Law Office, Mark Ford Motorsports and Gary Steele Karate, Heritage Farms going undefeated during the season and Melton and Cowan Law Office finishing second place coming back to win the season tournament. 6 coach pitch teams: Jones and Company Real Estate, Holder Realty and Auction, Quality Mold, Ozzie Digging, Bratcher Farms and Ben Lomand Connect. Jones and Company Real Estate going undefeated during the season and tournament. 7 junior league teams: Holder Realty and Auction, RRP, Dr Pepper, Blankenship Farms, Tim Rigsby Roofing, Fann Farms and Riverside Custom. Holder Realty and Auction going undefeated during the season and RRP finishing second coming back to win the season tournament. 6 senior league teams: Roscoe Brown, Ponytails Truck Repair, Prater Realty and Auction, Amy's Army, Killer Kustom and Majak Screen Printing. Roscoe Brown winning the season by one game over three teams finishing second place. Killer Kustom finishing third place in the season coming back to win six games in the tournament to claim the season tournament. Have to say this was the best championship game of the season, the game went seven innings and Killer Kustom coming back in the bottom of the 7th to win the game by one run. Both pitchers, David Nichols of Roscoe Brown and Jacob Scott of Killer Kustom pitching seven innings without a base on balls (walk) during the whole game.
                                                                                                            Donnie Caldwell, Centertown Youth League