General Membership Meeting
February 18th, 2018
1:00 PM
Acme Fresh Market
3235 Manchester Rd.
Welcome to the Official Home of
Silver League Softball
Letter From The President
It has been brought to my attention that there are some concerns that this board of directors are changing everything. That is so far from the truth. For example, to date the plan is to have all 5 divisions as it has been in the past. It has not been discussed that the rule that allows brothers to play with brothers will be done away with. It has been discussed that we wish to have every division draft their players in the same exact manner. It has been discussed that we are not going to have what they call coaches picks this year. This is to help stop what went on in the White division last year from happening in other divisions. If, after registration is through, and by some odd chance there are not enough players sign up in the Red, we will then have to look at combining the two divisions. However, nothing has been said yet on how that would take place. Also please be aware that the Silver League Facebook page belongs to one of our members and it is not sanctioned by the Silver League, nor does it represent the thoughts or actions of the board.
Chuck Lancaster President
---
REGISTRATION FOR 2018

Registration is now open for the 2018 season. You will have two options to choose from to register. You can submit and pay for your registration online. You will be able to pay online through PayPal or any major credit card but will be accessed a $3.00 convenience fee for doing so. Please make sure you are marking any boxes pertaining to coaches shorts or extra size jerseys. We have already had players choose the shorts but did not check them off in the "Additional Fee" section. Your other option would be to submit your registration online and send your check (for the appropriate fee) to the address at the bottom of the form. Your check must be received by April 1st or you will not be entered into the draft. All applications will be reviewed for accuracy. So get ready to register and have a great 2018 season. If you have any questions feel free to contact a board member or your division rep.

---
Mobile App.
You can now get your league web page on your mobile device. Merely download the app. at m.leaguelineup.com/silverleaguesoftball and make it one of your favorites. Look at your schedule or standings and keep up on the latest cancellations. The app. is free so download it today!!!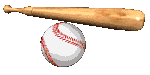 ---
Our Presidents "Stuff"
Be sure and check out our new addition to the menu. The President of the league, Chuck Lancaster, will be posting his "Stuff" for the members of the Silver League. Be sure and check back for his updates. Just click on the tab in the main menu to see what our President has to say.
SIGN OUR

| | Venues |
| --- | --- |
| | #1 - Foundation Fields |
| | #2 - Foundation Fields |
| | #3 - Foundation Fields |
| | #4 - Foundation Fields |
Time Left Until Opening Day 2018
Monday, May 7, 2018 9:30 AM
Signup for Alerts
Get important messages from Silver League Softball by Text & Email