Welcome to the Official Home of
Silver League Softball
Memorial Day
May 28, 2018 

Remember our Veterans
---
EVENING AT LARGE
We are looking for an Evening At Large member (sub finder). Anyone interested can contact Chuck Lancaster or any board member.
---
RAIN OUT ALERTS

F.Y.I. - For players that have signed up for the rain out alerts - the AM alerts are scheduled for 8:30 - the PM alerts are scheduled for 4:30. If you have not received your alert, at least 15 minutes after the scheduled time, you should assume your game(s) are still on and report to the fields. At that point the games are in the hands of the Umpires.
If you haven't signed up for these alerts you still have time. This just may save you an unnecessary drive to the fields on a rainy day.
---

SILVER DIVISION MGR's and PLAYERS
The Silver Division will, on a 10 Game trail basis, experiment with the placement of the pitching screen. The trial basis will be for the first 10 games per team or 10 scheduled dates for all teams. The pitching screen will be placed four (4) feet in front of the pitching rubber and split the pitching rubber in half. The pitching screen can placed on the left or right side depending on the pitcher. The pitcher will deliver the pitch along side of the pitching screen, after releasing the pitch, the pitcher "MUST" make a solid effort of moving behind the pitching screen and remain in that position until the ball is hit. All Silver League Pitching Rules are applicable with the exception of the rule that requires all pitches to be delivered over the Pitching Screen.  
EFFECT of the Rules is the same as outlined in the Silver League Rule Book.
Silver Div Rep
Larry Chimento
---

Anyone wishing to add their team photo, from last year, to the scroll at the top of the site can send it to me via email in .jpg format.
Also during the season you can send me any pictures you would like added to the Photo Album page in .jpg format.
You never know...at some point you may see yourself scrolling across the Silver League website.
---
Mobile App.
You can now get your league web page on your mobile device. Merely download the app. at m.leaguelineup.com/silverleaguesoftball and make it one of your favorites. Look at your schedule or standings and keep up on the latest cancellations. The app. is free so download it today!!!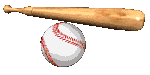 ---
Your feedback on the site is greatly appreciated. Please sign in to our "Guestbook" and leave your comments.

---

Special Note - Home teams are listed "2nd' on this site. Not my doing.
Jun 4
Blue Division
Elite Sporting Goods @ Cypress Colts
9:30am
Five on Three @ Adolph Optical
9:30am
Buckeye Classic @ Guys Party Centre
9:30am
Gold Division
Schultz, Bertin, Kurzweil @ Green Diamond Grille & Pub
11:15am
Mayor Don Walters @ Kristen Scalise
11:15am
ECSM Properties @ Akron Monument & Granite Co.
11:15am
Silver Division
Team Silver @ Brubaker
5:45pm
MAS Marauders @ Beef O' Bradys
5:45pm
Judge Teodosio @ Jennifer Haley
5:45pm
Red Division
Walt's Cleaning @ Akron River Rats
7:15pm
The Erie Depot @ Gabe's Meat & Deli
7:15pm
Akron River Rats @ Walt's Cleaning
8:15pm
Gabe's Meat & Deli @ The Erie Depot
8:15pm
View Full Schedule
| | Venues |
| --- | --- |
| | #1 - Foundation Fields |
| | #2 - Foundation Fields |
| | #4 - Foundation Fields |
Signup for Alerts
Get important messages from Silver League Softball by Text & Email