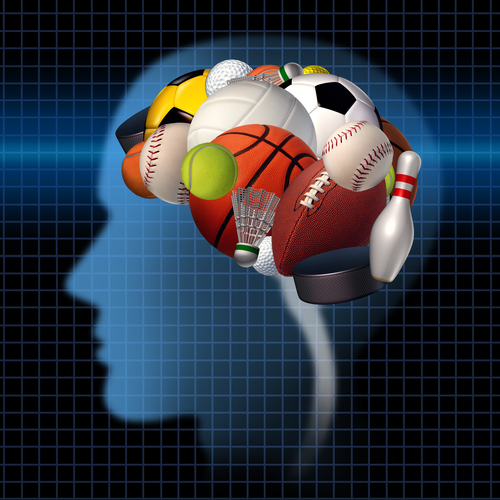 15

Dec
Sport Psychology Tips For Young Athletes
Posted by Chris Tallos
15-Dec-2015
When playing sports, children may do well during practice, but lose their confidence during the actual competitive game. There are many reasons this can occur, and children who are lacking in focus or composure can improve through mental training. Sport psychology training can be performed with children as young as ten years of age, but because each child is unique, it is important to make sure that the training is suited to their personality and needs. Here are some tips to bear in mind:
Learn as Much as You Can About the Child
The best coaches are those that understand the individual psychology of each member of their team, and create and execute game plans based on this information. Before a young athlete can begin their mental training, the coach will need to acquire background information on the child. They will need to know the type of sports the child enjoys, the problems they're having while playing, and how they respond to losing. It is common for children to lose their cool when losing a game, which results in anger, sadness and frustration. Managing these emotions effectively and communicating well with the young athletes can aid their improvement.
Assess Whether They will Benefit from Mental Training
It is important for trainers to speak with children directly in order to determine whether they're ideal candidates for mental coaching. They should explain how mental training works, and why it will help them improve all aspects of their performance, including concentration, confidence and composure. Children that are motivated tend to do extremely well with mental coaching, but they must be open to talking about the things that are bothering them and preventing them from performing at their peak.
On the other hand, a child that refuses to talk about the challenges they face, or who doesn't understand the concept of mental coaching after its been explained to them likely won't benefit from the coaching. Trainers who specialize in this form of coaching will be able to assess a child after a few minutes of speaking with them. It is important for parents to realize that not all children are cut out for sports, and they should never be forced to participate in an activity they don't enjoy.
Consult with the Parents Regularly
Whether a child is suited for sport psychology training or not, coaches and trainers should consult with their parents consistently. This will help them develop the right strategies from improvement, and they can also brief the parents on the child's overall progress. When children are accepted into coaching, their parents will need to complete two forms, which are the Athlete's Mental Aptitude Profile and the sport psychology assessment. There are a number of training programs available, and the child will be required to meet with the trainer once a week. This can be done by phone or in person. The training programs are customized to suit the individual needs of your child. They will be given tips that will improve their mental edge and performance – and most important of all – how to have fun during sports!