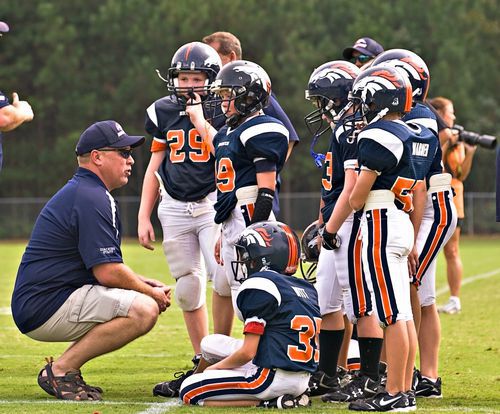 30

Sep
Top Online Tools For Youth Sports Coaches
Posted by Chris Tallos
30-Sep-2015
While youth sports coaches come in all shapes and sizes with their own unique personalities, all good youth coaches know the importance of tapping on online tools to develop the youth in this technological age. This is because the youth of today are most connected with the internet and if you only rely on tradition mediums to train the youth, you are not going to get their attention over a prolonged period of time. What's more, online tools can also make the work of a youth sports coach easier to manage because the internet allows users remote access. Let's explore some of these powerful online tools that youth coaches teaching any type of sports can tap on.
LeagueLineup
LeagueLineup allows youth sports coaches to enjoy an online home for his youth team for free. When you are developing and mentoring a team or multiple teams of kids and teenagers, it can be very difficult to keep track of administrative matters for everyone. LeagueLineup lets you build a free website in minutes with a powerful site builder and you do not even need any web design experience to get started!
You can then have an online space where you can manage the youth for leagues, competitions, training sessions, and more. For example, training practice details can be placed on your sports website so that all your youth members can be notified with ease. Even if you have last minute changes to your training schedule, you do not have to make tens or hundreds of phone calls to notify everyone about the changes. Simply ask your youth members to keep track of potential changes on your LeagueLineup website so that the youth can also develop skills of personal accountability. There is so much more LeagueLineup can do for you as a youth team coach so why not explore its features today?
HEADS UP to Youth Sports – Online Concussion Training
The Centers for Disease Control and Prevention (CDC) has launched a great initiative to provide a free online training course that all youth sports coaches can navigate through from anywhere and at their convenience. When playing team sports, any of your youth players might suffer a concussion during training or competitive games. It is highly important that as a coach, you know adequately about concussion prevention, know how to spot the symptoms of a concussion as well as how to manage the situation after a concussion has occurred. By taking up this comprehensive course online, you can create a safe environment for your youth athletes to thrive in the specialized sport that you are teaching.
YouTube
It's very likely that you have heard of YouTube, and it's almost a guarantee that your youth players know it too. There are millions of videos on YouTube and you can search for classic matches, teamplay training videos, and even fun cartoons that depict the sport you are teaching to inspire your youth players to thrive in their sport skills. What's good about YouTube is that everyone can access the site easily so you can tell your players to view a specific video at home which you will give them the link to, and the next day at training, you can use concrete examples from the YouTube video to shape the learning of your youth players. There are many ways you can utilize YouTube so start brainstorming today!
All in all, these tools are just three great examples of the many online tools that youth sports coaches can utilize to fulfill their role of mentoring the youths in a more organized, responsible and creative way.