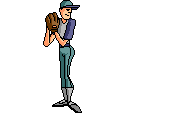 Sign Our Guestbook
GuestBook Pages: 1 2
Total Entries: 31
Posted By
Comments
Scott Shulsinger
Fairfax
January 23, 2014
12:38:58 AM

Entry ID: 2047718
I hope to catch a few games this year.
Suzanne Oliver
Reston
February 27, 2012
5:27:22 PM

Entry ID: 1956022
Go lefty!!!!!!
Fan
April 30, 2011
11:11:20 PM

Entry ID: 1883599
It's coming soon...another season, a new beginning and another chance to take it all the way. Wishing the best of luck.
FFan
August 1, 2010
10:30:42 PM

Entry ID: 1811708
What a fansastic season for Post 180. Congratulations to the team and coaches! I know you'll build on your accomplishments next season.
FFan
May 4, 2010
10:15:36 PM

Entry ID: 1787341
It's almost here, a new season for Post 180. Time to have some fun! A time for new opportunities, face new challenges, and experience new growth. A time to embrace and enjoy what it takes to reap the rewards. Your season awaits you. Go for it....you will be champs!
fan
June 14, 2009
8:36:39 PM

Entry ID: 1643744
Keith, Enjoy reading about your experiences at the CWS. So happy for you. Pretty exciting for everyone to be watching you on ESPN at 2B and go 4 for 5!!! Absolutely fantastic! Best of luck tomorrow.
fan
June 10, 2009
9:44:41 PM

Entry ID: 1641549
Congratulations to Post 180's former player Keith Werman, who is on his way to the CWS with the UVa team! So happy and proud of your outstanding contributions to the team. It will be an absolutely awesome experience, a blast! Go Keith! Go UVa! I'll be watching and rooting for you and the team!
Rick
Vienna
April 19, 2009
9:47:17 AM

Entry ID: 1608207
Good to see some Madison kids jumping into Legion baseball. Team looks very talented.
fan
March 31, 2009
11:11:13 AM

Entry ID: 1595902
Sounds like things are moving forward. Feels like it's been forever....wish it were here.
Rick
Vienna
March 14, 2009
5:52:02 AM

Entry ID: 1583535
Good to see David Fathalikhani coming back to play for the summer. He should MASH!
JON JEBB
Winter Haven, Florida
June 29, 2008
3:21:27 PM

Entry ID: 1411615
I enjoy watching the progress of the Team amd hope they continue their winning. Go Mat Chandler.
Fan
June 2, 2008
11:54:43 AM

Entry ID: 1395952
The Post 180 boys of summer are back! Looking forward to the team getting back on the field tomorrow to kick off another great season of Legion baseball. Have some fun out there! Great 3DD intro.
huge tw fan
August 11, 2007
1:16:38 PM

Entry ID: 1181034
Way to go Post 180! #3 in the State and always #1 with the fans!
Big tw fan
August 1, 2007
5:01:12 PM

Entry ID: 1174308
Congratulations to Post 180 on another outstanding season and winning the District 17 Championship!! Huge win!! You've got the coaching and the talent so keep it up at the State tournament! Best of luck!!!
Rehana
June 21, 2007
4:19:33 PM

Entry ID: 1148059
You know you're going to win if you have Frank on your side! Go Team!!! :-)
tw fan
May 27, 2007
11:49:59 AM

Entry ID: 1130816
With so much talent and a great coaching staff this team has it all. Can't wait for the games to begin. Best of luck and have fun!!
TW Fan
November 6, 2006
12:39:54 PM

Entry ID: 984216
Miss the season already. As each month passes, will look forward to winter workouts and next season's double headers!!!!
Jeanne
September 21, 2006
9:48:30 PM

Entry ID: 939322
Great Web site. Thanks for your information.
TW fan
July 29, 2006
2:28:38 PM

Entry ID: 896751
Congratulations to Coach Werman for such a stand up season and to all the players that worked so hard to make it a success! You're the best and #1 in my book!
TW fan
July 17, 2006
6:00:51 PM

Entry ID: 887663
Way to go Post 180, taking the District 17 regular season title. You're on top and #1. Keep it up! Go out there and have some fun in the tournament.
Jan
Vienna
July 16, 2006
10:53:47 PM

Entry ID: 886979
Congratulations on a fine season and best of luck in the playoffs. Great website.
TW fan
June 28, 2006
12:49:43 PM

Entry ID: 874519
Congrats on a great season so far. Perfect song. Love it.
Kevin C
June 19, 2006
4:04:00 PM

Entry ID: 867441
Kyle, I'm enjoying reading about your experiences playing pro ball. Sorry to hear about your shoulder... hope you have a speedy recovery.
tw fan
June 11, 2006
11:05:21 AM

Entry ID: 861504
Vienna Post 180 can finally get back into the swing of things today!! Hope it's a great game. Best of luck.
TW fan
April 28, 2006
1:29:44 PM

Entry ID: 828675
Kyle, Have enjoyed following your spring training diary. Once again you've demonstrated what a class act baseball player and individual you are. Your positive attitude and perspective are a great role model for all. Best of luck with your next endeavor. Hopefully you'll have some time to share your experience and talents with the Legion team!!
GuestBook Pages: 1 2
Total Entries: 31