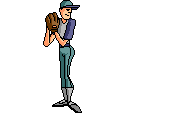 Day 30 Final Off Day in Japan

 Today is the final day to see the remaining things on the list I wanted to visit here in Sapporo. To start the day though, a couple players spent the morning visiting an elementary school. Ken picked me up at the dorm to tag along for this experience. I dressed up in my second suit I had gotten before arriving to Japan, looking fresh as always!

 I did not know what to expect for the school visit. I had heard about students wearing uniforms, very structured, and I expected it to be different than the ways in the states. I was surprised to see how similar it was to my experiences with elementary schools in the states. Students wore whatever they wanted, stood in lines while they walked through hallways as my class did in elementary school. The school itself was fairly small, not a huge number of students. One thing that is different, which is the same for every place you enter, you take your shoes off and put on slippers or a separate pair of shoes for inside. This is a cultural thing and done just about everywhere.

 To start the event the 6th grade students met the players outside to plant a little tree to represent the experience. Unfortunately it was raining pretty hard, but they still went outside and planted the tree. We then went into a room where the 6th grade class got to take a class picture with the players. Afterwards we relaxed in the principal's office while they gathered all the students from the school into the gymnasium. Once they gathered, the players made their way into the roaring kids. After a brief introduction, the players played catch together while the students watched. The kids were fascinated by how fast they were throwing, was fun to watch the excitement from the kids. Then about 20 kids had their gloves and got the chance to toss with the players. Very neat experience for the kids and something I would have loved to do if a big leaguer came to my school.

 A couple students asked some questions, then all the students sang together the Fighters song that is played at all the games. Some students on instruments, then the rest singing. Was fascinating to hear all these kids in unison, on point, from 1st grade through 6th grade.

 After the school visit, Ken dropped me off at the Renaissance Hotel to have lunch with Mr. Yoshimura. He is the one who took the time to set up this internship with me and he wanted to have a one-to-one lunch with me before heading back to the states. This was a very fun time as we discussed about the organization and a little about my experiences in baseball. He had heard about my career at Virginia and wanted to know more about it, so I shared a little about the fans, the success we had as a program, and also a little bit about "Fear the Werm."

 We returned to the dorm after to change, then Ken and I drove to our first destination. In 1972 Sapporo hosted the winter Olympics, which Ken and I visited the old ski jump. This thing was huge! It was scary to look at from the bottom as you could see the distance and height of the whole setup. For $5 you could take the ski lift to the top, so we made our way up there to take a look. The view was amazing! Overlooking all of Sapporo, then you look down to see the jump. It really wasn't as intimidating at the top because you couldn't really see the depth and full size. But there's still no way I'd ever make the attempt at it. Maybe with a snow tube I would, but starting at where the jump initially begins.

 After the slope we returned back towards the dorm. Next to the dorm is the Sapporo Beer Factory, the original/first factory ever built and used for beer. It is now a restaurant and museum for tourists. We walked through the museum, then sampled the Sapporo Classic. The Sapporo Classic can only be found here in Sapporo (as I was told). It was very good!

 Once we finished the beers, I returned to the dorm for dinner. Yohei (my interpreter) wanted to take me out to experience the nightlife here in Sapporo, so we went out to downtown Sapporo along with one of the bullpen catchers. We first went to a sports bar which wasn't much of a "sports" bar. Just another bar in my opinion.

 The next place was a standard bar, but a private party type of place. One of Yohei's friends from high school now owns three bars in Sapporo, one of which is the one we went to. This was a fun environment, but nothing crazy. I enjoyed more being able to walk around town and take in the scenery and have a look at a couple bars. Yohei was telling me about another bar his friend owns, but we did not go as we did not have time and the desire to spend a lot of money. This bar is a place where random girls come and sit at the bar, buying their own drinks at the bar. The guys come in and sit at tables with couches, paying a couple dollars every 10 minutes they are there. They pay for their own drinks, also selecting a girl to chat with. You select a girl you want to chat with, your server grabs her to sit with you, then she drinks for free with you. An interesting idea, and something that I do not believe is done in the states. Could be a fun environment, but we made the decision not to go. We headed back to the dorm shortly after to beat the later curfew for the young big leaguers at the dorm, then got some rest before the day tomorrow.

Day 31  Game 13

 Today's game is the last of the night games for me in Japan. The same routine occurs in the morning, waking up for breakfast at 10 and then heading to the field via train around 11. I get to the field to change, then shortly after the equipment manager come up to me with a bag. In the bag were two jerseys, home and away. Very nice of him to give them to me and I was very thankful for them.

 After chatting some with Nomo's son for a little bit, we helped out with the infielders and a couple outfielders for their early work before batting practice. I've been here for a month and it's amazing to me that the same guys continue to work very hard before batting practice when they are not required to. Obviously Tha speaks highly of their character and the value they have in their work. But with the daily grind that professional baseball is, sometimes doing that everyday can have its toll on your body.

 Before batting practice, a couple reporters approached me as my final days come close to an end. One of the newspaper reporters had heard about my career and experiences of college baseball at Virginia and wanted to hear it from me. One reporter in particular I had a difficult time with as he wouldn't slow down or help me understand things if I didn't know what he was saying. Sometimes it's difficult for me to understand, and the last thing I want to do is say something that isn't even related. It was kind of funny to me and I just said sorry I'm just not understanding.

 For batting practice I helped the pitchers. Again, nothing much to do other than shag and protect the pitchers while they threw in the outfield. I just stood in the outfield and took in the overall experience. At the end of batting practice, Mr. Yoshimura pulled me aside to take some pictures with some players individually. The professional magazine photographer for the Fighters took the pictures so I am looking forward to seeing the high quality shots!

 Immediately following the pictures, I was invited to sit in a meeting with the heads of all departments in the organization. They have a monthly meeting to go over specific things of the past month, evaluating progress on new things as well, also the direction they want to go with things moving forward. Some things they talked about were new apparel designs, issues with companies coming in to the facility to promote their products to players, events they want to hold, and other small things within the minor league facility and players. I think they wanted me to experience the meeting, but also because I have been here for the past month, if there was anything I had or wanted to say, they wanted to hear it. I enjoyed sitting back and listening, nothing to input from my perspective as they covered many things, of which I could only follow by some interpreting from Ken and the small things I picked up on.

 After the meeting there wasn't much time until the game started so I grabbed some lunch. Today I chose to sit in the bullpen again so I can sit behind home plate for tomorrow's game. Nomo's son and I are alternating spots, so I did not really want to sit in the bullpen for my last day. To start the game the bullpen guys watch the game in the locker room, sitting on the couches. After a couple innings we made our way to the bullpen to watch on the silent televisions. All the same stuff as the previous time I was in there.

 The game went back and forth, but we always bounced right back and scored to remain in the lead. A lot of action on offense which was fun to watch. One of the opposing players was Iwamura, former player for the Tampa Bay Rays. He went 4 for 4 with 4 doubles tonight. That guy can hit!

 Was a nail biter until the end, but we pulled off the win 7-6. Was a very important win for the team as we had lost the last couple games and needed the win to stay towards the top of the standings.

 After the game they had some American dogs (corndog) for the players. Patiently waiting for them to grab theirs, I eventually got one. From what I was told, it is very popular here to pour sugar on the dog rather than ketchup. Waiting around as things wrapped up, Ken had a couple things to give me. A few hats, shirts, and some souvenir type things. Then shortly after, Ohno (catcher and who bought me dinner in Tokyo) called me to his locker and asked if I wanted anything. I did not ask for anything, but he gave me a hat, batting gloves, and one of his jerseys. A very nice gesture on his part and I am thankful for what he has done for me.

 We make it back to the dorm for dinner by midnight. The players know tomorrow is my final day so they asked me what I wanted or if there was anything they can do for/give me. I don't have anything in particular, but they said they would like to give me some things and maybe take me out after the game tomorrow. We play at 2:00, so an early wake up and long final day ahead.

Day 32 Final Day / Game

 Today is my last full day here in Japan. It started with an early wakeup call due to an early game on Sunday. Yohei and I head to the field by train for the final time. Nothing to get all excited about as nothing different occurs. Once I get to the field, it was pretty much the same as the first day I arrived to the field.

 Just before batting practice, all the coaches hold a quick meeting before starting the day. They do this every day, going over some injury reports, who's available to pitch, and maybe a few things about how they want to approach the game. I was asked to stand and listen, then following the meeting I gave my farewell speech in Japanese. I thanked them for the experience. Told them I really enjoyed talking with each of them and good luck to all of them for the rest of the season. I know my grammar wasn't really up to par, but they all understood and thanked me for my contributions to the previous month.

 Just after, I went out to the field with the infielders for their early work before stretch. I caught the throws from the infielders at first base. I was asked to go to where the players were preparing to stretch because before they start their stretch, they wanted me to give my farewell speech to the players. Nomo's son is also leaving after today, so he gave a quick speech as well. I said the same thing to the players, then afterwards the photographer took a team picture with me. All the guys were so great and very helpful to me through my experience, teaching me things and making me feel a part of their team. During stretch, on the big screen in right field, they posted a big "Thank You Taka and Keith."

 For batting practice I wanted to be with the infielders/fungo hitters as I enjoyed that the most. I was able to take video of the infielders during the time so I can show my players how things are expected to be done. There are a lot of little things that make a big difference, which most people don't necessarily notice unless you are aware of it. One of which is the fact that you field the ball with your feet. Watching their footwork is fascinating and of perfection. I am really glad I could take video during this time and for those that will watch it, I hope that you can enjoy it as much as I did.

 At the end of batting practice I took a couple more photos with a couple more players that I missed yesterday. Just afterwards I went into the locker room to hang out with the guys. The World Cup soccer tournament is in action and Japan was at the end of their first game. It was very funny to watch the players in the locker room while they watched the game. Whenever they had the ball on the offensive side of the field, they would literally say things like, "Ahh, Woahh, Ehh, Haa, Saa, etc." At every single touch of the ball from a players foot, they would just yell and get all excited even when they aren't anywhere close to the range to score. All the American guys in the room were more entertained by our player's excitement rather than the game itself. Japan ended up losing 2-1. World Cup soccer is huge here. Even though they lost, all they would show on the news was the team scoring and various places filming the fans reactions.

 Because the World Cup is a huge deal and Japan is playing, we felt the crowd at our game today would not be very big. But the soccer game ended before the start of our game and we had a great turnout. I decided to enjoy my final game where I watched my first, in the small dark room behind home plate. The first game I was not adjusted to the time change and was basically falling asleep. I felt it was necessary to enjoy the game there while being wide awake, taking in the final game from a great viewpoint.

 The game stayed low scoring, solid pitching and great defense. We were going into the late innings tied, then gave up the lead. Down two in the bottom of the 9th, leadoff man reaches first base, then a double puts the tying run at second base. We score the runner from third, but leave the tying run stranded at third base to end the game. Tough game for the Fighters.

 A little after the game, Yohei and I made our way around the locker room to give my thanks and say goodbye to each individual player and staff member. I had Yohei with me so I could say what I really wanted to say in English because there were many things I wanted to say to particular players that I didn't know how to say in Japanese.  I wanted to make sure they knew what I wanted to say. Just before leaving the stadium I talked with Mr. Endoh, one of the guys who helped to make this internship happen, and we discussed his traveling to D.C. with some scouts. They are going to an Orioles game during that time and I will get to join them. Very cool to get to see some of them again, but in the states! Lastly I talked with Mr. Yoshimura to thank him again for everything. He was the main man who made this happen, so of course I want to make sure he knows what this meant to me.

 Yohei and I return to the dorm around 7:30 to have a little dinner before we go out to down town Sapporo to have one final evening to celebrate the month. We first start out at one bar, having a couple drinks and sharing some stories from our experiences with life growing up. He was also curious as to my thoughts about the experience and some thoughts about the organization. We discussed some things about specific players and people, sharing laughs, and just having a great time. Shortly after, the bullpen catcher who was with us the other night had joined us as well. We went to a couple more bars, continuing to share stories and talk about the experience here in Japan. The two of them wanted to take me to a club that is supposedly quite popular, but because it was late on a Sunday evening, the atmosphere was not worth paying the entry fee just to see what it is like. One final bar for a final drink, then we headed back to the dorm to get some rest before my long flight back home.

Day 33 Flight Back Home

 This day has come much quicker than expected or desired. When you are having a great time doing or with anything, time sure does fly by! Ken and I have plans to leave at 10:30 for the airport so I get an early start in the morning to pack up my stuff and get myself ready to go. I was able to get some things done for packing last night just before going out with Yohei after dinner. I ended up needed another big suitcase/bag as I had so many things to bring back home with me. So many things given to me from the Fighters, as well as many things I had bought. Both of my bags were stuffed!

 Once I gathered my things, I said my farewell to Mr. Sakai. He is the head guy at the big league dorm, a very nice guy and very caring for others. Seemed like he always did more than he would ever need to for other people, but that's his character and a very special person.

 Ken and I head out to make the 45 minutes to an hour drive go the airport, planning to grab lunch, but checking in my luggage first. This is where the adventure begins! Before you just throw your big luggage across the scale and on the belt, you have to feed it through the x-ray type machine. Was kind of fun to be able to see the visuals of things in my bags. One of which is a samurai sword that stood out more than anything else. The people around were definitely looking at me like who is this kid!? They pull that bag to the side and said we need to have a look at that sword. So I open my stuffed bag, which is neatly organized to fit everything, dig inside to pull out the sword. It is not a legit samurai sword. It is a souvenir and only used for ornament purposes, but it looks awesome! They had to call a police officer to check it out. Ken and I waited patiently, laughing at what we're are going through.

 The police officer takes a look at the sword, doing various tests to make sure it is okay to bring with me. He reports my passport information and the information on the sword, saying it is okay and that I am cleared to take it with me. So now I have to find a way to stuff it back into my suitcase! Luckily it worked out and we proceed to check the bags and get my boarding passes for my flights.

 Ken and I planned to get some lunch before heading to my gate, going to a restaurant for some "tetsudo" which is lamb meat. Here they have a small circular skillet for which you cook the meet at your table, cooking vegetables, then having rice and other small things along with it. Apparently a lot of Japanese people aren't a fan of the smell and/or taste at first, but it really wasn't bad. I really enjoyed the taste and the smell wasn't bad at all.

 During lunch, the Virginia baseball team was playing their first game of the college world series. Every few minutes Ken would check his phone for an update. Was really excited to see them win on a walk off from Papi! These guys are doing something special and I am really excited to come home and be able to watch the rest of their College World Series experience!

 We walk up towards the security line to say goodbye and thanking Ken for what he has done to make this experience happen. He has done so much for me here, taking me places, making sure I am enjoying every moment, trying to do anything he can for me. Just a great guy and very caring for others. I think that's one of the great things about this organization, everybody cares about others more than they do for themselves. It is very rare to be a part of an organization like this, but when it happens you ultimately see success at every level.

 I get through security quite easily, not dealing with anymore weapons! Make my way to my gate, awaiting to start my travels in the air. The plan is to leave from Sapporo to Tokyo, Tokyo to Chicago, and Chicago to Baltimore. First flight at 2:00pm here in Japan, arriving to Baltimore at around 7:30pm the same day. A total of 5 and half hours, but actual travel time is roughly 18 and half hours.

 The first flight to Tokyo was not bad at all. I slept most of the way, listening to music, and reflecting on the thought of how I really am not a big fan of flying. Made a nice landing at around 3:30, then boarding for the next flight begins at 4:05, but the flight is not until 4:50 so I do have some time.

 I get through another security checkpoint, then run through a couple souvenir shops to see if there are any more little things I want to purchase. I only have about 1,000 yen left in cash, but plenty of change! I end up buying a couple more small things, then head to the gate to board the flight.
For a long flight like the one I had just got on, the last place you want to sit is in the middle. I look at my boarding pass and notice I am right there in the middle, 21B. Fortunately there is plenty of leg room and I am not feeling crammed at all. The worse part of this trip was the whining and crying little punk 3 year old behind me, occasionally bumping my chair. Instead of freaking out on the little guy, I just throw on my headphones and do my best to just let it go. Throughout the flight I received a repetitive banging on the back of my chair for a little while. The guy next to me lost his cool and turned around to stare down the little kid. He did not know very much English so I don't know how well that conversation went.

 For the 11 and half hour flight, I slept for about 3 hours total, listened to music, and watched a couple movies on my tablet. A couple small meals which weren't that good, but you can't expect too much coming from that. Overall the flight wasn't that of bad, couple bumpy moments and sometimes having the fear of crashing, but that's pretty normal for everybody. At least I'm going to assume so.

 I arrive to Chicago to stand through long lines to go through the process of entering the states. Nothing to exciting here, just grabbing my bags and making it through some security check points. Once I arrive to the next gate, I turn my phone on for the first time to see all the messages I received throughout the month. Fortunately I wasn't blown up too much as most people I talk with knew I wouldn't have my phone.

 The final flight was a small plane 2x2 rows, hour and half flight. With the time change, I felt it would be a good idea to stay awake even though I was pretty exhausted. I threw on World War Z on my tablet, but did not finish it by the time we landed.

 When I landed I made my way to pick up my two suitcases at baggage claim. Even though Melissa is at Ohio for graduate school, I did have a small hope that she'd be there to pick me up. As I'm walking I see a group of girls that I thought maybe could he her within the group, but turns out she wasn't there. In my head I thought just maybe, but when I saw that group I thought for sure she wouldn't be there. Little do I know, just around the corner she comes walking towards me and I am instantly surprised and of course very excited to see her! We grab my bags, heading back home to grab some food. One of our special spots is Chipotle and of course we it not having it for the month in Japan, I did have a serious craving!

 The final day comes to an end and all I can think about is how amazing that experience was. There were so many people that made the experience a special one, so many moments shared with those people, all things I will never forget. I've always wanted to visit Japan, but I never knew it would be through baseball and experiencing it the way I did. I look forward to being back home, sharing my experiences, but also incorporating some things I learned into my daily life and in my teaching to my baseball players.

Interesting Facts

 Throughout my experience I carried a small notebook with me at all times and jotted down some things worthy of writing. This includes a bunch of things that are done differently compared to the states on or off the field, some cultural things, and some cultural things that will be good to know when traveling to Japan. Some things I have already mentioned within the blog, but i will repeat them again. So here is a long list of things, in no particular order:

- When a player hits a home run, the first base coach meets the player at home plate to give him a high five. Usually the ball isn't out of the park until the runner passes first base, therefore the coach never gets the chance to congratulate the player. So they meet at home plate.

- Between innings when the catcher throws the ball to second base, whoever receives the throw at second then throws it to the third baseman, third baseman throws it to the shortstop, shortstop to second baseman, second baseman to first baseman, first baseman to pitcher. They throw the ball around very quickly, even at the lower levels! In the states usually whoever receives the throw will flip the ball to the other middle infielder, then they will throw to the third baseman and then to the pitcher.

-  During batting practice, there are some high school and sometimes college players who volunteer to help out, putting on the catchers gear to catch the batting pitchers. They sit on these tiny stools so they don't have to squat down for the hour.

-  Two players hit on the field at one time during batting practice. They have two plates just beside each of the batters boxes of the actual plate on the dirt. Then the visiting team hits one player at a time, but they put a plate behind where the catcher would play. They do this to keep the batters boxes in the best shape possible for the game. They do not hit on mats like we do, they hit on the dirt.

-  During the games they will do video from behind first base, sideways to the pitcher to do video of the pitchers moves to the plate and their pick off moves. This is to study the pitchers move to get the best jump to steal. They also do video of their own guys to see if they can pick up on anything.

-  In the middle of 7th inning the fans will release these balloons. I believe they called it Rocket Balloons. This is only for the Fighters in the dome. Fans release blue ones in the 7th, then gold ones at the end of the game if they win. Check it out on YouTube and you'll see this. Pretty cool!

-  At all levels they have these batter's box markers. In the ground there are little turf fuzz markers that mark the corners of the batters boxes. They lay string along the sides to make a straight line.

-  After the 5th inning there is a break. They take about 5 minutes before the home team takes the field to warm up for the 6th. During this time they will re-chalk the lines and rake the dirt areas, also having some entertainment on the field.

-  Whenever they make a pitching change, a new ball is given to the pitching coach. Pitching coach goes to the mound to meet the new pitcher. In the middle of an inning, the pitching coach walks to the mound, manager walks towards home plate to make the call to the umpire. At the start of an inning, the pitching coach will walk to the mound before the new pitcher even gets to the mound.

-  During college and high school games, the reserves on the bench stand in front of the dugout while their teammates are warming up on the field between innings. They cheer on their teammates during the warm-up. I kind of like it other than the cheering because it shows they are engaged and paying attention even when the game isn't happening.

-  During batting practice for the Yomiuri Giants in the Tokyo Dome, players would put on these baggy sweat pants over their baseball pants and work on their sliding in the dirt. You never see people practicing their sliding in the states. In the states I feel we hold back on things so we don't get hurt, rather than practicing the things you do every day to get better and not worrying about getting hurt.

-  Players wear baseball socks that have individual slots for your toes. I've seen socks similar to that, but never seen players wear them when they play.

-  Laundry is cleaned and placed into plastic bags. Rather than having a loop to put dirty clothes in, they throw it in bins and individually gets folded and packaged in plastic bags.

-  The hats are roughly $100 and can be washed regularly. They wash them every day and are also packaged in a plastic bag along with their laundry.

- About 95% of players and staff smoke cigarettes. It is very common rather than chewing tobacco/dip. They have a special room by the locker room for smoking. On the road they'll sit in a hallway and smoke. Sometimes during the game between innings.

- The bases are puffier than in the states. Same size around but filled with more air and softer.

-  In the stands, staff members will blow a whistle when a ball is headed that direction to warn fans.

-  I don't know if this was just because we were in a high end hotel, but when the television is on, there is a speaker in the bathroom to listen to what's being said on television.

-  In hotel rooms they have a slot for your key by the door. You have to place it in there in order for your electricity to work.

-  Heard a reporter I met in the Tokyo Dome refer to a term called "Japanglish." A mixture of Japanese and English within a sentence or conversation. Something we were doing together at one point.

- Ceremonial first pitch, the umpire stands by the pitcher's mound and motions to play ball. The leadoff batter for the game will actually stand in the box, swing and miss the first pitch no matter where the ball is.

-  Everywhere you go within the facility, and a lot of places in general public, you always acknowledge the people you pass by. Often times you take off your hat, slight bow and say hello. If you have sunglasses on, you take them off to show your eyes. All done out of respect.

- At minor league games, in the middle of the 4th inning the announcer will lead a stretch/aerobics exercises for the fans. Funny to watch, but they all take care of their bodies! In the states, fans usually would rather not ever get up and eat some hotdogs, drink beer, and have more snacks!

- During batting practice, they have three different sets of balls. One for the hitters on the field, one for the defensive players from the fungo hitters, then some for the machine if they use a machine. The balls are all marked so you know which carton to place them into.

-  When player is hit by a pitch, they stay at home plate and cry about it for a few minutes. The trainer immediately runs out with a can of numbing spray. Very funny to watch the trainer spray massive amounts of the stuff onto the spot where the player got hit. These guys are very soft when it comes to getting hit. I know it hurts, but usually you get hit and run to first and try not to show how much it hurts. Show some toughness!

-  When a player gets walked at the plate, they stay at the plate to take all their pads and batting gloves off before running to first.

- American music is very common and played all the time during batting practice. Rock music was most popular, which I easily enjoyed very much as that is my genre of choice.

- Hitters are taught to be very mechanical. Some players told me they wished they could hit like the American players. They think we swing freely and smooth. They feel robotic, but that's how they are taught and they do it that way.

-  Brand new balls in the box are wrapped in tin foil inside the plastic wrap. Helps to reduce the shine on the ball.

-  At the top of the 7th inning during the warm-up, they play the opponents fight song to acknowledge their fans. There's always a specific fans section for the opposing team. In the middle of the 7th inning they will play the home teams fight song.

-  Pitchers keep the rosin bag just behind the rubber on the mound. After every pitch, just before toeing the rubber they will bend down and chalk up their hand.

-  Hitters use a pine tar spray rather than the usual pine tar stick or the liquid that is poured onto a cloth.

-  Baseballs are thrown into a rolling bin with erasers to clean the balls. Helps to keep them whiter longer.

- At the minor league field, the playing surface is all dirt in the infield just like softball fields. The dirt is kind of like a moist soil rather than dirt we see in the states. The mound they use the same kind of clay used in the states. The batter's box dirt is a mixture of the dirt in the infield and also special dirt from Okinawa.

-  Because the whole infield is dirt at the minor league facility, to drag the field they go over specific spots that got chewed up the most to pick up the dirt around, then they drag the field in a circle starting from the mound and working towards the outer most part of the dirt.

- During batting practice for college, two balls being shagged are relayed in foul territory into the bucket guys next to home plate. Rather than having on guy behind second base to collect the balls, they just relay them to home plate.

- The batting pitchers, for college, wear these helmet pieces in case they fail to get behind the net. Reminded me of what wrestlers wear over their ears. Or a guy who has what's called the cul-de-sac, the hair is the padded section.

- College baseball in Japan is like college football in the states. Very big especially in the playoffs. In Japan they have the band playing songs while they hit and have cheerleaders dancing to the songs too.

- Before the game starts for college games, the teams stand in lines facing their fan section/band while they play the schools fight song. They acknowledge the fans before taking the field.

-  In college and high school, when the pitcher is throwing on the mound, even in the first inning the first guy out of the bullpen starts warming up and throwing in the pen. There is always somebody throwing every inning in the pen. Sometimes the next guy to follow up the starter has already thrown as many pitches in the bullpen as the starter. This does not happen in the professional level, or at least I never saw it.

-  The Fighters organization is known to be more laid back than any other organization. Apparently other organizations are very strict and tell players what to do every day with no freedom. We did have curfew at the dorms, but they give you the freedom to do whatever you want. Fighter's organization feels it is important for players to learn to manage their own time and be responsible.

- Players have walk-up songs. Some players have American songs, which sometimes have bad words or bad references to things. But almost everybody doesn't know what is being said, so they do not pay attention to it.

- At the high school games, players chalk the lines. They walk backwards rather than forwards. There's a tendency to wobble around when going forward. Walking backwards you let it rest and keep it straight. Give it a shot and see for yourself!

-  High school ball is like a military. Very strict, marching together during warm-up. More important to teach character than teach the game. Difficult for scouts to know the players personality when they are set to a strict way and told how to act.

-  When I was drinking Japanese Sake with Soya, he had told me that Japanese culture says it is bad luck to pour your own drink. You will not be successful if you do. Also if you are with a superior person, you are responsible to make sure they never have an empty glass. You are to refill it and make sure the always have a drink ready.

-  When doing cheers at the table with drinks, you tap the glass of others, but you do not want to have the highest glass. You always try to go lower than others as a sign of respect to the others. Also the more superior/older person should be at the top. So do not have your glass higher than the others when giving cheers unless you are the oldest.

- Business cards are very common and always exchanged. When accepting a card, you grab it with two hands showing that receiving the card is most important and giving respect to the person giving their card to you.

- The rakes for the field/dirt are not like our rakes. These are wooden and flat all the way across. No fork like ends, just wooden flat board across the bottom.

- Flip phones are in style! Everybody has I-phones or Droid phones, but many people also have flip phones.

-  In Asakusa, there's a small shrine with smoke coming out. Many people gather around it and pulling smoke into their face and body. The smoke is a symbol of good health and intelligence. So people rub it into their face and head to have a healthy brain, then also on their body for a healthy body. Really funny to watch people throw smoke into their faces.

-  During the college games I noticed one of the field umpires would go to the mound between every half inning to clean the dirt off the rubber.

-  Sandwiches never have crust. Every sandwich I saw and ate always had the crust cut off. I do not know why that is, but is just something different.

-  Bunting is about 95% guaranteed with man on first base with 0 - outs.

- When walking, everybody drags their heels. This is something that to me was very annoying. Just normal walking around, they always drag their heels. Everybody does it!

- When eating noodles, it is normal to slurp. In the states it is usually not appropriate or bad etiquette to slurp. It is expected and the norm to do it. I had a hard time doing it, mainly because I never really did it growing up so I didn't know how to.

-  It is pretty rare to see the catcher stand up for an intentional walk. Usually they'll squat normally, but a good foot and half off the plate. Pitchers feel it is easier to successfully deliver the pitch to the catcher squatting normally rather than something completely different when they stand.

- Youth League and leagues until high school use rubber baseballs. It's not until high school that they use hard balls. Little League does use hard balls though, but is not the most common league to play.

-  Turf shoes with three velcro straps are very common. Who knew wearing velcro strapped shoes were the norm for turf shoes?

-  By rule, baseball gloves can only have one company logo. Glove cannot be used if there's more than one logo. I don't know why, but that's just the rule.

-  During the academy with youngsters, while playing tag the players who are the ones trying to tag the players would wear their hats backwards. If your hat is forward, you have yet to be tagged.

-  Before stepping on the field, players bow and acknowledge the field, paying their respects to the field. Then they acknowledge the field again before leaving.

-  Playing catch with a teammate, they do the same as acknowledging the field. Before and after they pay their respects and thank their teammate.

- Japanese call Corn Dogs: American Dogs.

- Random, but funny: "doitashimashite" means you're welcome. I learned that Americans can say "don't touch my moustache." If you slur it a little, they kind of sound the same.

- "Nice ball" is a common phrase said when a ball is well thrown or smoothly thrown.

Those are a bunch of random things that I found interesting or found different than what we do in the states. There are so many small things that I failed to write down or I cannot remember or just did not notice. It was really fun to learn all these things and I look forward to applying some of these things into my daily life back in the states.

 As you can probably tell, showing and paying your respects are a very important piece to the Japanese culture. Something very valuable in life and says a lot about their culture. I talked a lot about the people around me wanting to do things for me. They always want to make sure other people are happy rather than keeping to themselves. Very special and I am very happy and lucky I experienced what I did. I am proud to say I am a part of the Hokkaido Nippon-Ham Fighters family.