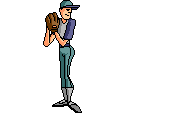 Day 1. Flight and Arrival.

 The adventure begins at BWI airport with a flight to LAX, LAX to Tokyo, then Tokyo to Chitose which is an hour away from Sapporo. The first flight to LAX was as standard as any flight in the United States. Once I reached LAX I then had to take a bus to the international portion of the airport and go through the same process of checking in for boarding pass, then security, then walking to the furthest terminal which is what is always seems to be.

 At this point, the experience begins. I am probably one of about 3 Americans on the flight the airplane was not as big as I anticipated,  but by far the biggest I have been on. With three columns of three seats, I sat in an isle seat of the middle column. The only downside to the seating is the fact that my knees would hit the back of the seat in front of me. There was just no leg room and that does not go well for a twelve hour flight. Aside from that, I was able to sleep most of the way, listening to music and time on my tablet for the remainder.

 As the Japanese flight attendants come by, they would hand out very hot and wet cloths to rub our faces and hands. This is where I followed what others around me were doing as I had no idea what to expect. About two hours before landing, breakfast was provided. For breakfast was fruit, bread, and a waffle like food with some citrus or jelly like flavoring on top. It was pretty good!

 I land in Tokyo and this is where the real adventure begins. I should have followed others, but I felt like doing my thing and try to figure it out. I get to the place I believe I need to be which is for connecting flights, start to take things out of my pocket for security and hand the lady my ticket. She looks at me and starts speaking in Japanese. It was way too fast for me to understand and I told her, sorry can you speak English? She tells me I am not I the right place, I need to go around the corner.

 I make it around the corner and I have to fill out paperwork for the Japan Immigration Inspector. I hand them paperwork to continue through. Asking for guidance as to where I need to go, I get to a point where the lady asks where my big luggage is as if she knows every detail of my travels. Apparently I was supposed to pick up my big luggage when I landed then go through the process again just like any normal flight in the States. I was told in the states that I didn't have to do anything with my luggage until I pick it up in Chitose. Now I'm stuck at a point of no return with my luggage circling around in baggage claim.

 By this time, my next flight leaves in 30 minutes and I do not have my luggage. Luckily they let me back in to baggage claim and I get my bag checked again and proceed to my terminal. As I'm sweating bullets, I make it on the flight with about 10 minutes to spare.

 I then make it to Chitose, walking through to baggage claim and unaware of how everything works, I see Ken who is there to pick me up. I walk over to meet him and apparently walk past a point of no return and cannot receive my luggage AGAIN! Luckily a lady could grab it right away and bring it to me.

 We make it to Ken's car and make our way to Sapporo. Here in Japan, the driver is on the opposite side and they drive on the opposite side of the road too! There are no yellow lines to separate on coming traffic so it is very confusing. When is comes to visuals and the environment, it is not at all like I anticipated. I was expecting big city and lots of buildings, but it was very open and lots of land. Very similar to driving through route 29 heading to/from Charlottesville and Northern VA.

 I now get to the dormitory which is owned by the Fighters. Some players live here as some are required, along with some people affiliated with the organization.

 When you first walk in, you take your shoes off and put on slippers. I then meet the interpreter that is taking me around and helping me with whatever I need.

 They take me to my room which is a Japanese style room. Before entering you must take off your slippers, which is a part of their cultural rituals. My room consists of a small living room with a table, TV, and this "Smart O2" contraption. I have no idea what it is, but seems very interesting and I plan to figure it out shortly. There is also a bathroom with shower and bath, a kitchen with a stove and sink, then lastly my bedroom and small closet.

 I get settled in and head downstairs with my interpreter for breakfast. Throughout this time I am introduced to multiple players and members of the Fighters organization as they walk by. After breakfast my interpreter takes me to the shopping mall to go to an ATM to exchange for money/Yen. He then takes me to the convenient store like a 7-eleven.

 Adjacent to the dormitory is the original Sapporo beer factory. I was told they no longer produce beer there due to its old age, but it is now a museum and is very cool looking! Next to that is the Fighters indoor facility. We walked inside to check it out and it was a full turf infield with high nets all around. Players have the option to go over there to work on things if they need to.

 We make it back to the dormitory and time to take a nap. At this point it is 1:00pm, but with travel and time change I am all thrown off and need some rest. 6:30pm rolls around and time for dinner. Meals are provided at the dormitory so we head downstairs again and enjoy some chicken and other small things.

 The day is done and now I have the chance to relax and watch some television. There is no WiFi in the dormitory, but my interpreter said he has a device that he will let me use tomorrow. Hopefully I can contact my family and let them know I have settled in.

 This has been a very adventurous, but exciting day and I look forward to what tomorrow has in store for me.

Day 2 First Game

 With a long night of sleep to catch up on from the long travels, I found myself awake at 6:00am. Turned on the TV to watch some news, which obviously is only Japanese. At about 9:30 I made my way down to the lounge to eat breakfast and watch Tanaka throw for the yanks which was happening live because of the 13hr difference.

 Following breakfast, my interpreter took me on the walk to the subway to go to the field. This was any ordinary walk through the streets of a city, nothing too busy and crazy happening. One interesting thing was a yellow strip through the middle of the sidewalk with bumps and ridges for the blind.

 Once we arrived to the subway, the same process as if on the metro going to DC or the subway in New York. Have to pay for a ticket, which I ended up paying for a card that allows me to swipe and enter without having to continuously pay for ticket. The difference though with this subway system is the cleanliness of everything. Everything was well kept and full of bright colors. One cool thing with the subway train was that from one section to the next was completely open and you could see all the way down the train from front to back.

 Once off the subway we made our way to the stadium which you could not miss because it was the huge dome! Upon entering, there were fans waiting outside wanting autographs and they came up to me asking for my autograph. Was actually pretty funny because I'm sure in their eyes, and American walking with a Japanese man who would be the interpreter makes me seem like a player. I kindly said no I am not a player and continued walking. They did have a shocked look in their eyes as if they couldn't believe I wasn't a player!

 We enter the stadium and I am given a tour of the facility including the locker room, training room, bullpen,  hitting area, coaches lockers and offices, and of course shown the field. It is pretty awesome walking out onto the field! Everything is very big including the high walls all the way around, and lots of foul territory. Everything is short turf with dirt bases, mound, and home plate area. The dugouts have their own individual chairs just like the seats in the stands.

 I make my way to the interpreters office and this is when I finally can access the Internet to contact my family. It had been a little over a day since I could let them know I was okay. I know they were nervous for me, but I was probably more concerned that I had no way of contacting them for a while.

 While doing my contacting and checking up on emails, a package of clothes landed on the desk. I was given a few shirts and different tops and pullovers. The Mizuno equipment manager came by to give me shoes, pants, and more shirts. Talk about spoiled! Melissa can't wait to sport more of my free gear!

 It is almost 2:00 and time for team stretch before batting practice. But before this, I was asked to introduce myself to the coaching staff...in Japanese! I was very excited about this, but knew it may not be pretty. I started by saying my grammar isn't very good, but my name is Keith Werman, from Northern Virginia. Went to the University of Virginia and studied Anthropology. I also studied Japanese for two years there, but I did not study much last year. I actually said next year, but meant last year. Overall it went well and I proceeded to go out to the field for warmup. Again, they bring the players in and I am asked to introduce myself to the players. It is very fun to speak whatever I know as they all appreciate my efforts and are fascinated I can speak a little.

 Batting practice is very different that professional ball in the States. For one, they have designated "batting pitchers" who are paid to only pitch batting practice and that's it! Also, not only is one guy hitting at one time, one guy is set up on each side of home plate. So two turtles/hitting areas. Behind home plate is where they have front toss at an angle, down the third base line they bunt off of a machine just like an iron Mike machine.

 On the side, some players will play catch which is where I was able to throw with their catcher and captain of the team. The coaches and some players around me were watching me throw and said I have a very good ball and smooth delivery. After playing catch I helped with the fungo hitters with catching the balls coming in and feeding them the balls. This was a great opportunity for me to watch their infielders work. They are incredible in the infield. Everything they do during batting practice is game speed and no fooling around. The infielders hands were incredible, but what was most important was how fast and quick their feet were moving! Not going to lie, I got really excited and was proud to see them go through their work like this as this is how I always treated my work.

After batting practice, I once again had to introduce myself. This time if was the whole baseball oppositions of the Fighters organization. Followed by this, I enjoyed a meal with an interpreter. I had a beef bowl which was really good! I finished off the meal with this fried cream roll which was so good!

 About an hour before game time, I joined the hitters with a meeting to go over the opponents pitcher and their game plan. Was fun to listen in and catch some phrases and follow along. They even went over signs and how the other pitcher would tip pitches and how they would relay that information. They must have been all over this information because that guy only lasted and inning and a third.

 For the game, I joined the batting pitchers in this tiny dark room behind home plate for video of pitchers. They wanted me to relax and enjoy the game. At this point I was exhausted and practically falling asleep. Time change really hits you hard when it's 13hrs.

 Now on to the game! The fans are always cheering and waving signs. Trumpets are being played just about the whole time. Before the game starts they had Ronald McDonald on the field with kids who ran the bases. There were also cheer girls who danced and performed on the field.

 The game itself doesn't change much from the states. One thing I did notice was the bunt game was big and they make a lot of pitching changes. I don't know if that was just the case for this game so we will see how the rest of the month goes! Other things that were interesting was that the pitcher would throw just outside the dugout with 2 outs while their team was hitting. This is something we did at University of Virginia, but never saw in pro ball unless big league teams did it underneath the stadium. Also when they made a pitching change even to start and inning, the pitching coach would go to the mound and stand their during warmup pitches.

 After the 5th inning, they took like a 5 minute break from the game and had another show of the cheer girls. Then the Fighters took the field to warm up for the 6th. There was also no 7th inning stretch, which I assumed would happen, but I guess that is just an American tradition.

 We won the game 6-4 and following the game they brought a little platform for a post game interview on the field. They brought out the 5 relief pitchers for the game and they each had an interview on the field for the fans. Followed by this they shot small and quick fireworks in center field followed by all the players throwing signed nerf balls into the stands. Was definitely a very neat celebration after a win, very much a show for the fans rather than just play the game and leave.

 Entering the locker room, everybody shakes hands with each other and said "good game."...in English! It is funny to hear some English phrases being used throughout the game.

 Instead of waiting for all the players to shower and leave the field, as the interpreters have to incase someone outside is waiting to do an interview, they let me and one of the interpreters leave with me to go back to the dorm to grab a quick dinner and get some sleep as I was exhausted!

 Today was an incredible experience and it has only been two days. I am definitely looking forward to the next few days and to experience many new firsts in my life!

Day 3 Game 2

Today started off on a high note with a chance to Skype with Melissa before heading downstairs for breakfast.
Rainy day. Skype with Melissa in the morning, breakfast. Amazing what technology brings for us and allows us to see each other and communicate easily even on the other sides of the world.

Next week we begin inter league play, therefore pitchers will have to hit. Before the position players take batting practice, pitchers hit on the field. Walking onto the field with some players, some are stopped by media along the dugout. Two young men approached me and started talking to me in Japanese, asking to talk for an interview. I looked at one of the interpreters and he smiled and said go ahead,  so I proceeded to carry a nice conversation all in Japanese with two interviewers. They were intrigued by my knowledge and ability to speak, and at the end they told me they were happy to call me a friend. Thought it was pretty neat!

 While the pitchers had a good time getting their swings in, I carried a nice conversation with one of the players. It's nic having one on one conversations because it's easier to not worry about being grammatically correct and they can simplify things when it gets overwhelming.

For position player batting practice I followed the pitchers in center field. While they threw, I protected them from batted balls and then shagged for the remainder of batting practice. After the pitchers threw, they went behind a couple screens by the wall of center field for their ground ball work. During this time while shagging, I had a few more conversations with some players and staff. This was a very cool experience as they had many questions about the states and I had questions about Japan.

 Following batting practice, I sat through a pitchers and catchers meeting to go over hitters they will face for the series. There was a lot of detail behind each player, and through visuals on the board and a little understanding, I could follow along and get the jist of things.

 For the game I was given a ticket behind home plate in their high quality seats. Here I was able to sit back and enjoy the game through a fans perspective. At about the 5th inning, the head of operations for the Fighters sat with me and we carried a nice conversation for a few innings. He has been working on his English, so we carried our conversation in English for the majority of the time.

 After a dominating win with about 5 home runs, I returned to the dormitory for a nice raw seafood dinner! Octopus, squid, shellfish, tuna, scallops, sea orchard, shrimp, and crab were on the menu, which all were thrown into a bowl of white rice! Talk about phenomenal! It was the real deal.

Tomorrow brings an early game, so time for some rest. Before I do so, I have an opportunity to squeeze in another Skype session with Melissa before going to sleep.

Day 4 Game 3 (Day Game)

 Alarm goes off at 6:45 this morning as we have an early game today. This is no problem at all for me as I've been waking up this early everyday so far. It's cold and raining the whole trip to the field. The wind was very strong and ended up breaking my umbrella. Not quite the start you want for the day, but I can't complain about anything here!

 Batting practice started by throwing with the center fielder/leadoff guy, Yoh. I then feed the balls to the fungo hitter and enjoy watching infielders work, wishing I could video tape this and have my Covenant players watch as it is truly something special. I was chuckling under my breath when one player would get really mad at himself if he didn't put the ball right at the first baseman chest. Talk about details! They demand perfection and they not only do it well, but consistently as well as super fast/quick!

 Shortly after I shag in the outfield again. Before I got far out there, I had a nice conversation with another operations guy discussing what I've enjoyed so far and what things I would like to do as they want to make this a great experience for me. I can't thank them enough for this opportunity and I continue to tell them I am here for them and whatever I can do to help their organization, that is what I will do.

 During lunch I sat with a couple players. As one player would work on his English while speaking to me, I'd do the same and respond in japanese. Everybody found it hilarious that the Japanese guy was speaking English and the American guy was speaking Japanese. Very fun to have conversations, whether it'd be like that or all japanese, and be able to laugh with them and feel a part of something special.

 After batting practice I sat through another hitters meeting, then with extra down time I went to the field to watch the team take infield/outfield. This is something that American professional baseball rarely does, maybe once a week. Here they do it everyday and was fun to watch as every throw was perfect, very quick with their feet and transfers, and overall very clean work.

For the game I sat in the video room with a couple of batting practice pitchers. Three televisions had the game on. One guy recorded our pitchers on one TV,  another guy recorded our hitters on another. The third TV recorded the whole game. It was neat to follow their process of behind the scenes video work. This was another great time where I could talk with them and learn some things and teach them some things too. One guy thought that Americans eat barbecue and burgers everyday. Pretty neat to hear their thoughts on the way we do things.

 During the game I probably saw more sacrifice bunts than an American League team would in a 162 game season! Bunts are automatic, and every time a man was on 3B with less than two they always mentioned squeeze or safety squeeze and show bunt at some point in the at bat. Just a fun and action packed game! We ended up winning on an 11th inning walk off home run! From what I've learned about this league, game is ruled a tie if they finish the 12th inning and tie ball game. Glad we could pull it out and have me 3-0 during my time here so far. All the guys would tell me after that I'm not allowed to leave Japan if they keep winning!

Back at the dorm for dinner, nothing too crazy for food tonight. Time to get some rest for another early morning and day game!
Day 5 Game 4 (Day Game 2)

 Today started with another early wake up at 6:30. Made my way to the field via subway, dealing with a little rain and cold winds. Game time is set for 1:00 and they have the same routine as any other day. They never do what's called "show and go" where they literally show up, throw and play with no batting practice. Every day no matter what time the game, they take batting practice on the field.

 Today while I walked onto the field, a reporter walked up to me and asked if he could interview me. He said he was from some television press, said he watched me throwing to a player yesterday and had to talk to me to get to know me. Asking some questions on my background as well as what I think of my experience so far and what players I have enjoyed watching. Right after that conversation, a young man and woman approached me and asked me questions too. I think once they realized I could speak Japanese,  they were suddenly interested. Ended up getting to know one another and were fascinated that I shared the same birth year as the girl. Although that was kind of funny, it is pretty neat to feel a part of this group with having media approach me as if I'm truly a part of this organization.

 Batting practice was pretty basic as I followed the pitchers and just shagged the whole time. With some interactions with players and staff, it went by fairly quickly. Following batting practice I was told to try a food called "nato (nah-toe)." Apparently this is a type of refried bean that smells horrible and every foreigner dislikes this very much. When I grabbed it and had it on the table, everyone was watching me take the first bite and curious to what I thought. I tried to mentally block it out and make it seem like no big deal. It wasn't very good. Smells horrible and did not taste very good. I would definitely not choose to eat it in the future, but I've been told it is very good for you.

 For the game I was able to sit along the first base line on the ground level seating with one of the batting practice pitchers while he did video of all the pitchers. The point of this angle and reasoning for video taping here was only for when a runner was on first base. They watch video of their own pitchers and opponents pitchers to catch anything between pick offs and delivering to the plate.

 During the game beside us were a few staff members who would blow whistles whenever the ball was coming their direction in the stands to warn the fans. Thought it was funny because the whole game there are chants that everyone is involved with and seems like everybody is always engaged with what's going on in the game.

 We ended up losing a tough game today. Went back and forth with the other team, took the lead going into the 9th, gave up a solo home run to tie it, then gave up a 2 out bunt single to score the runner from third base. Awesome baseball regardless of the outcome, but we did make some mistakes that gave them free opportunities to take advantage of.

 After the game we made our way back in the taxi this time because we did not feel like going through the process of walking and going through the subway. Our usual dinner was set at the dorm, which I ate almost way to much! Always nice having some sort of fresh seafood at dinner. For the evening, I enjoyed some time to myself to relax and rest for an off day and plans to explore the city of Sapporo tomorrow.
Day 6 Off Day

Today was the first day I have had no set plans for baseball as it is an off day for the team. With that it was my chance to try and sleep in a little and get on track with the time change, but turns out I woke up around 5:30 am. Aside from no sleep, it was nice to go through some emails and catch up on some things happening back at home. 

At about 10:00am I headed downstairs to eat breakfast. Beforehand I told self not to eat too much as we had plans to eat lunch at a restaurant and I want to make sure I can eat as much as I can for lunch as it may be my only chance to eat such food. Unfortunately the food for breakfast was just too good and I ate more than I should have. When the professional cooks ask if you want this, this, and this, you just can't say no because it is all so good! I ended up with a big bowl full of what looked like fried rice with egg, bits of fresh seafood, some vegetables, etc.

So I make it back to my room to relax a little more before heading out to explore Sapporo at 11:00. As we walk out of the dorms, a man approaches us and begins to walk with us and asking the interpreter about me. The interpreter looks at the reporter and points at me and said "he can speak Japanese." The reporter asked a couple basic questions, gave me his business card then left us to walk on our own.

To begin today's adventures we made our way to Sapporo Station. This is like the downtown part of Sapporo, the main Subway location, and a nice shopping mall. We did not spend a lot of time through here as we used it to cut through to the other side of town. Followed by this, we made our way to the historic government building. This is a big red brick building, very pretty scenery surrounding the building too. We made our way inside as most of it is now a museum, impressed by the designs and commodities within each room.

Very close by to the government building was Odori Park, our next planned location to visit. This wasn't very much of a park, but a little open grass land and some small events being held around the area. Nothing too crazy, but definitely just like a general city in the states with some open areas to relax which they called Odori Park. 
At the end of Odori Park is the TV tower. This is shaped just like the Eiffel Tower, but not as large. The best part about this was that I was able to take an elevator to just about the top which was 90 meters high. From here it overlooked all of Sapporo, of which I took plenty of pictures of and looked like a complete foreigner who's fascinated by the sights. By far the most intimidating part of this was the elevator ride up and down as it has glass walls and could see everything as you went up and down. With my fear of heights, it was turning my belly a little and not very comforting.

At this point we were just about ready to hit up a restaurant for some Japanese Ramen noodles, famously from Sapporo. We initially walked through this tiny little alleyway which were tiny little food shacks of like 6 stools each to sit and eat. The one my interpreter wanted to take me happened to be closed, so we made our way to the next best place he thought which was a place was called Keyaki. Here you first select what you would like to eat as if you select it from a vending machine. Insert your money, push the button for what you want and a ticket comes out. Give the ticket to the lady and the cooks then prepare your meal and you are all set. Keep in mind I had a big breakfast so I was not that hungry. Out comes this huge bowl of Ramen and I'm thinking this is way too much! It was incredible though and I ate the whole thing. Sweating like crazy as it was super-hot and a very nice day outside. As we walked around downtown, we made our way to the batting cages. We had to go in as my interpreter said they would go there all the time when they were kids. Paid my 170 yen and hit about 30 balls. I could barely move as I was so full, but it was fun! Pretty cool to see Fighters posters everywhere and signed gear of the players, then thinking I know these guys and work and talk with them every day.

Before we made our way back to the dorm, I asked about the fresh sea food market. This was a couple streets long and endless supply of fresh fish, crab, clams, oysters, etc. One lady asked if we wanted to sample "ikura" which is salmon eggs. Of course you have to try it! Was actually pretty good! After this we made our way to a sports store. When you enter, you are at the general sports level. Enter an elevator straight back and there were 7 floors to choose from, each level consisting of different sports. We chose just the baseball section as I wanted to see what it was like. One wall was full of gloves, from catchers mitts to first baseman mitts, infield cloves to outfield gloves, etc. The cool thing was the variety in color! Definitely tempting to buy a glove. I asked my interpreter whether players order gloves online or buy at the store. He said they usually buy at the store as the quality is very high. In the states, gloves at the stores at are typically lower quality leather that didn't pass the quality inspections to be sold under high quality cost.

The one thing here that differs from the US the most is the youth gloves. They've taken my idea by using the high quality leather, making gloves that replicate big leaguers, but are smaller for younger players. Very neat, and again very tempted to buy a couple.

Our last stop was to the convenient store to grab a drink and some snacks for the dorm. Funny to stand there and have no clue what candy is good or bad, so I picked the one that I actually could read and have a sense of what they were. Said "Fruit Candy" in Japanese on the front. They actually taste like the fruit and not something artificially made. Maybe my hope is that way so I taste that, but I do think it is much more like the real flavors of each fruit.

We then made our way back home to relax for the evening and get some rest as we have a two game series against the Dragons coming up! 

Day 7  Game 5

Today I finally felt I got on track with the time change as I woke up at about 8:30. Got myself some breakfast at 10, just after Skyping with Melissa to make sure she's enjoying her grad school experience while I'm across the globe.

Left the dorm at 11 for the field and again taking the subway. Today was another great day, all sun and mid 60s!
Once I got to the field, I was called in to meet with Mr. Yoshimura for which I did not know why. He is the guy that set everything up for me to be here. He was on the field and asked if I wanted to catch balls at first base for the third baseman and second baseman. Of course I was all for it and enjoyed every moment of it. I even ended up receiving throws at second base, working on my double play turns, showing my quick hands that are definitely below average compared to these guys! Still a very fun time and tempting to get out there and take ground balls, but I try to stay out of the way of the players getting their work done as they are the ones being paid. 

Before batting practice, there was a small block of free time with a coach who asked if I wanted any swings. Grabbed the bat and got to hit some short toss behind home plate. Fun to swing it a little and have people turning heads, curious as to seeing me play. Makes me real anxious to show them my ground ball abilities! Maybe one of these days I can get out there with them! 

Once batting practice started, I caught balls coming in from the fielders and helped feed to the fungo hitters. At the very beginning, a couple outfielders were right by the right field foul pole, coach and I standing in front of first base dugout and the players working on throws to the plate as if I'm at home plate. Fun to barely have to move and they either get it to me all the way like it's nothing, or give a perfect long one hop. Again after this, I stood in awe of the infielders getting their work in, perfect throws and really quick hands! 

Today's game is the start of a new series, therefore we have a pitchers and catchers meeting to go over their hitters. Starting to pick up a couple things here and there. One of which was that the team has the ability to put up 4-5 runs in one inning, so being up by 5 is not a feeling of comfort. At the end of the meeting the third base coach talked to the pitchers to go over signs at third base. In the Fighters division, it is like the American League where they have a designated hitter. But today starts inter league play, so there's a very different twist to things. Although we are the home team and would think that we play by our rules, they actually switch it and we must hit the pitcher. If/when we travel to the other division, there will be a designated hitter. This is something that doesn't make much sense, but it is what it is.

Although we have to hit the pitcher, today's starter is the 19 year old phenom, Ohtani. He just signed last year out of high school who throws up to 98mph, and is a great left handed hitter hitting in the mid .300s. No player at this level is a two way guy (one who pitches and then hits and plays the field when not pitching). We see this all the time in high school, and occasionally in college. 

Because of this phenom being on the mound tonight, the Texas Rangers assistant GM, as well as the international scout of Japan for the Rangers were there to watch and I was given the pleasure of sitting with them for the game. This was a great opportunity to pull in a great connection to opportunities in the future, though I am not sure what that would entail. 

We talked a lot about the players of the Fighters team and of my experiences so far. Also had discussions of players I played with in the Mariners organization, as well as other players I've come across playing.

In the game, Ohtani pitched really well early, giving up no runs through about 4 innings. We scored two times in two separate innings to take a 4-0 lead, but as we discussed in the pitchers meeting, boom like that it was 5-4 the Dragons after I believe the 6th. Solo bomb in the 8th, then a two run bomb to center field to take the lead going into the 9th. It was awesome! Pitch hit at bat, 2 outs with man on second base, and first pitch we'll see ya! Awesome game!

Afterwards we enjoyed a corn dog as a team while we celebrated the win. I eventually learned that as we in America call it a corn dog, Japan they call it an "American dog." Just a little fun fact there. Always learning something new!

Lastly we make our way back to the dorm for dinner and get some rest for another game tomorrow!

Day 8  Game 6

Today was just about the same as the last few days, where the typical daily routine before and during the game happens. Woke up to my alarm just before breakfast. Took the subway to the stadium with cloudy skies and a little chilly. We actually got rained on for the last 5 minutes, but it wasn't too bad.

Again today, I caught balls at first base and second base for the third baseman and second baseman before batting practice. Was fun to turn them at second base and have them get excited to see me turn them quickly. They are very quick themselves so I am sure they get excited to see me be somewhat close to them, and definitely not the excited to see me quicker than they've ever seen.

During batting practice I hung with the pitchers and shagged. I also helped out with one fungo hitter in foul territory while he hit ground balls to the catchers who fielded balls and worked on their throwing mechanics, keeping their eyes level and head over belly button while transitioning into their throw. All the things I've been taught and teach our Covenant catchers and those that I have given lessons to.

Before the game, I sat through a hitter meeting to go over the opponent's pitcher. Going over scenarios from previous games and what to expect in certain situations. A quick review of signs, then ready to play.

For the game I chose to sit behind home plate in the small dark room with the batting pitchers who did film of all pitchers. I was once here for the very first game I attended, but last time I was falling asleep. This time I was able to focus in and take in the whole experience once again. 

Last night, Ohtani throwing 158km/h and tonight Takeda topping out at 136km/h. For a quick conversion, 145km/h equates to roughly 90mph, and 152km/h equates to about 95mph. Most pitchers here have been mid to upper 80s, so the Dragons saw one of the highs last night then one of the lows tonight. Fortunately for them, they tacked on a few runs and took the win by one run.

Tough game for the Fighters, but another off day tomorrow to regroup then back at it again on Friday! Looking forward to what's in store for tomorrow plans are set and should be an exciting day!
Day 9 Off Day 2
Today started with an early wakeup call of 8am. Now that I am about used to the time change, waking up at 8am was tough! Well, a late night getting back from the park was the main reason for lack of sleep. The reasoning for an early rise was because twice a year, the manager and four players make a visit to the hospital to meet the very sick young children. This was their first trip and I was asked to follow along for experience. 

For the first time I was required to wear a suit. Luckily I caught a great deal at Joseph A Bank with a buy one suit and get three free deal! I couldn't remember the last time I wore a suit, so this was fairly exciting. Especially felt like a grown up having to actually tie my tie, rather than leaving it knotted and just sliding it over my head and adjusting it. 
We make it to a conference room where the players changed into their uniforms, then made our way through a couple hallways and into a small gym where media and a row of young children sat in front of a table for the players and manager. Seemed like a post-game conference, but this time the kids asked the questions. After question and answer session, the players were asked to play catch with each other so they could watch, then the children got the chance to toss with a player. Last, they ended with an autograph session and many pictures. Was a really great thing for these youngsters who are going through very difficult times at such a young age.

The next stage of the hospital visit, the players and manager made their way to individual rooms to visit with the youngsters who are too ill or at a stage where they cannot leave the room. This was a great thing the guys did and is always nice to put smiles on the youngster's faces. With more pictures and autographs, going from room to room, we finished up and returned to the dorm to change and make our way back out to our next destination. 
My interpreter had things he needed to do with family at home (originally from Sapporo), so Ken (who I coordinated this whole trip with a d who picked me up from the airport) drove me across town to grab lunch. At this point I've had all kinds of food, but had yet to have sushi! The place was called "hanamaru," a revolving sushi restaurant. As we make our way to the table, you see two cooks standing with fresh fish, cutting them up and preparing sushi. The fish and seafood that is gathered for all of Japan comes from this area, so what we eat here for fresh fish is literally right out of the water. Talk about as fresh as it gets! 

Ken wanted me to get what I liked, but I told him to get anything as I am willing to try anything! Instead of grabbing from the revolving trey, we write our order on a piece of paper and within 3 minutes, what we order is on the table. Salmon, Tuna, Shellfish, Crab, Some type of fish he knew in Japanese but not in English (whatever it was it was good!), and one other I can't remember. All of it sushi and unbelievable! We also added to it a nice piece of fried chicken and a shrimp roll. Such an incredible lunch and sushi like I've never had before.

After lunch we decided to head down the street to check out a college baseball game. We parked in a parking garage for the zoo across the street, then made our way into a very old stadium for the game. Apparently this was a lower level of college ball and was told I will see the best college baseball when I'm in Tokyo.

The game was the same as the big league games, wood bats, players are fundamentally sound with very quick hands, just a little less consistent on throws. The field had an all dirt infield, which I learned that all outdoor fields in Japan are dirt infields because of the type of weather they get here. Behind each dugout were about 50 kids in baseball uniforms singing and chanting for their teams when they hit. I asked Ken why they were in uniform and he told me they are on the team, but only 25 players can be in the dugout for games.

During the game I had noticed some black birds flying around, and they were pretty big! A man about 15 rows in front was eating some food, got up and left his trash laying there and one bird flew down and swiped his box. Don't normally see that, so I felt it was necessary to mention. Apparently that wasn't the first time today that it had happened. Birds patiently waited for man to leave something, took advantage of it and swiped his leftovers. Pretty funny stuff!

After the game we made our way back to the dorm as we had enough for the day. Time to relax and enjoy the evening as we prepare for a two game series, then a flight to Tokyo after Saturday's game!

Day 10 Game 7

The day began the same as the others for game day. Breakfast at the dorm then to the subway. Nothing too exciting for this as it is part of the daily routine. Once I arrived to the locker room, I was surprised to have three more shirts on my chair waiting for me. Always fun to receive new stuff!

Because of an off day, they held early batting practice for anyone who wanted it. I helped catch for the two infielders who continue to get early work in, then shagged for another two who chose to hit early.

As for batting practice, nothing too new. I did, however, see the guys doing a new abdominal exercise that I had yet to see before. I am excited to share this with the Covenant guys when I get back!

There was a little more infield work done today, so I spent the majority of the time with the fungo hitters and watching them take ground balls. Nothing too exciting or dramatic happening today so far. 

As we begin another new series of inter league play, we have our pitchers and catchers meeting, followed by a hitters meeting. Nothing too crazy here, just some information on their players and preparation for the game tonight. 

For today's game I had the opportunity to do as I'd like, which I took the opportunity to roam around the stadium during the game. I had a pass with me that basically allowed me access anywhere, so it was fun to roam around and take all angles of the game. I had a lot of interesting looks at me as I walked by people. Either because I was the only American in the stadium aside from the players, or because I was decked out in authentic Fighters gear and a pass around my neck. Either way it was fun to walk around and acknowledge people as they walk by. While in the states, walking by people without acknowledgement is common, but here everyone acknowledges you and is very polite. 

The opposing pitcher was very dominant tonight and took to win over the Fighters. Frustrating day at the plate and could not string things together to score any runs. Another game tomorrow at 2:00, then hit the airport for a flight to Tokyo!
Day 11 Game 8/Flight to Tokyo

My interpreter after the game was busy with certain things, so it took a lot of time to get back to the dorm. By about midnight we made our way back, then pack for our trip to Tokyo which I will stay down there and meet with the minor league team for about 6 days. An early wake up time of 6:50 was the last thing I wanted now that I'm used to the time change. All is great though and very excited for the day as we have a game at 2:00, then fly to Tokyo!

Before batting practice I was unsure if the guys were taking their usual extra ground ball work, so I made my way out to the field. Instead of the infielders, one of the outfielders was working on their fly balls as well as playing balls of their 20ft wall that surrounds the whole outfield. It's the little details that make a difference, so working on playing it off the wall was very important and something they practice regularly. During this time they did not need help so I spent the time watching. Mr. Yoshimura walked out there with me and we had a nice conversation in Japanese about my experiences so far and if I had any problems with anything. Of course I've had a great time and cannot complain one bit as I have been spoiled of this opportunity. 

During batting practice, instead of helping players and coaches, I spent the next couple hours with a marketing/operations guy. He showed me the behind the scenes operations of events and happenings off the field for the fans. We started with a meeting with the 40 volunteers and what they are expected to do for the game. Mainly responsible for handing out the Game Day giveaway which is a picture of one of the players who is today's special player. He is a younger player and one of the female's favorites, only fitting that it is also high school girl's day. On the other side of the room were the part time employees who mainly work some concessions and direct fans to their seat. 

We continued to walk around the stadium, observing different things that they are responsible for. The interesting thing was that they are very limited to what they can do. The reasoning is because the stadium is owned by the City of Sapporo, not of the Fighters. Therefore there are also Sapporo Dome employees, which the Fighters are not responsible for. Talking to the guy showing me around, it is very frustrating and difficult for the Fighters because they are limited with what they can do. 

Outside the back side of the stadium lies a full true grass playing surface for soccer which slides into the stadium. The dome was actually built for soccer and the world cup that was held I believe in 2002. I was shown how the back side opens up down the center and the field slides in. Said it's about a 7 hour process, which they will do tonight as they have a soccer game tomorrow. Now the turf on the field currently will be rolled up in pieces and stored away. Very cool process to follow and amazing the things they do and still make things done professionally.

After the last of the walk through, we helped a high school band make their way down to the field in center field for their two song performance before the game. They all seemed very surprised and excited to see someone from America, staring at me and smiling as they walked by. I enjoyed being able to help and was fun to see the operations side of things away from the baseball side.

For the game I began inside a room by the locker room watching it on television with a couple people, then made my way into the small dark room with the batting pitchers as I enjoy the view directly behind home plate. We jumped out early and maintained the lead, getting a shutout and the win. Actually had probably the biggest s t crowd since I've been here, mostly a bunch of screaming girls. 

Right after the game we got changed into our suits for our flight to Tokyo. The players wear suits, but typically no tie as it is a cooler look. The staff and office employees wear suit and tie, so I wore suit and tie, showing off my nice dark blue and saddle pinstripe suit.

At about 7:00 we made our way to the airport by two "Fighters" busses which were as standard as a commercial bus gets. For about an hour bus ride to Chitose, was silent the whole way there, no television, no communication amongst players. Definitely was not expecting that, but I guess that's the way things are done.

Once we arrive to the airport, there are about 30-40 fans waiting and taking pictures. We make our way right up to security and onto the plane we go! Interesting we do not fly private/charter. For the flight, everything as you would expect, but one cool thing was a large television screen showing video from the front of the plane so you could watch take offs and landings. Thought that was pretty neat and hadn't seen that before. 

Once we make our way out of the airport, two busses await. Again, standard commercial bus but this time there was a television. For about a 30 minute drive, we watched a show which seemed to involve a question followed by contestants deciding a response, then judges whether or not their response deserved a point. Kind of funny to follow, but too much going on to understand the details.

We finally arrive to the hotel which is connected to the Tokyo Dome. It's a 47 story building which when in my room has a very nice view of Tokyo. Each player gets their own room and their luggage waiting for them in their room. Once I entered my room on the 26th floor, I noticed a slot asking to deposit my card. I was afraid it would take away my card as if that's what you do when you leave hotels and return the key. I then spent a good 5 minutes in the dark trying to find the light switches. Found a few, but no lights would turn on. This was very frustrating, but also very funny. I then come to conclusion that maybe the slot to put the key in was for electricity, so I did so and the card sat nicely inside like a pocket, then bam! The lights came on. Pretty funny!  Everything else is as standard as any other hotel.

After a long day, time to get some rest and enjoy another new experience here in Tokyo!
Day 12  Game 9

No set plans in the morning so I enjoyed sleeping in and catching up on some rest, then followed up with Melissa on the happenings in the states. She is currently helping out at the ACC baseball tournament, which she's provided the details for me. Unfortunately UVA has no chance to play for the title as they lost to Maryland in the first game. Very frustrating, but hopefully they can make things happen in the NCAA tournament.

At about 12:00 I made my way to the 42nd floor for lunch with some players. Again, another great view overlooking all of Tokyo. Makes me anxious to explore tomorrow as we have an off day! At about 1:30 we made our way to the Dome by taking the elevator to the bottom floor, walking through a couple hallways and into the locker room.
Before we got started with anything, Ken took me out by ticket office to get my picture taken for all access pass anywhere I want and need for today's game. I won't be able to sit in the dugout, so I will have to sit in a room and watch it on television. Because they sell out here at the Tokyo Dome I cannot sit anywhere in the stands, but I can walk around. Therefore I got the pass to be able to come back to the locker room.

Because we are the away team, we will hit second batting practice. Before we do so we held a pitchers and catchers meeting. During this time I was getting the pass so I missed this meeting. I sat through the hitters meeting shortly after and we discussed their pitchers and our plan at the plate. They also added how we will play defense to the big lefty hitter, a shift where the third baseman plays deep between the first baseman and second baseman. But if a runner is on base, the third baseman will play in the 6-hole (between where third baseman normally plays and the shortstop), shortstop will shift a little towards second base, and the second baseman will play a little pull side of the hitter.

Right after the meeting we took the field for batting practice. At this point they are letting fans enter the stadium, so during batting practice there are fans surrounding. The environment here is a very cool feeling. The Dome isn't as big as the Sapporo Dome, the turf is like the newer style of turf (field turf), and things are much louder mainly because of the fans, but sound does bounce around quite a bit. The ground itself is spring loaded, so it does feel kind of weird running around on the turf.

During batting practice I played catch with a couple players, tossed balls to the fungo hitters. I also got pulled to the side to meet a couple new people, one who does television broadcasting in the U.S. for the Giants (our opponent today and tomorrow), and another who worked for the Fighters the last four years and who knew/worked with Hide Sueyoshi (the man who connected me with this team from the Mariners). Pretty neat to always meet new people and have some connection with them. At the end of batting practice I spent time in the outfield shagging, taking in the environment and the fact I am in the Tokyo Dome!

For the game I sat in the room with all the staff at the start. We didn't have a single base runner for 3 straight innings, so I decided that was the time to make my move to explore the stadium. I started making my way around, taking in every angle possible. As I worked my way to the right field corner I noticed a small entry way to the back part of seating, so I squeezed my way into there. At this point it's hot and sweaty and fans are getting louder. Through my way to center field I noticed a couple Americans and also see that one of them is wearing a University of Virginia shirt. I asked him if he went to UVA and he said they all did (about 5 of them). Of course we struck a conversation and found that they all graduated a year before me. Small world!

Within a couple minutes of talking, a security guard/police officer came up to me and said I had to leave. Not sure why, but then found out that I'm in the Giants fan club section and would be wise to leave since I'm decked out in Fighters gear. Really funny, but also very serious as I could have easily been beaten! It'd be like we a ring a Red Sox in the Yankees main cheering section. It's just something you do not do!

I make my way out of there ASAP, continue my conversation with one of the other UVA students, and then proceed to the other side of the Dome. After a few pictures and videos, I made my way back to the room I started in to finish watching the game. We end up losing 2-0, no offense and great pitching on both ends.

Right after the game I made my way back to my hotel room to change and head to dinner on the 42nd floor. As I'm changing I get a phone call through the hotel phone. My interpreter called to tell me that Ohno, our catcher, invited me to join him for dinner at a restaurant. This guy is the man! We go back from day one, saying bits and pieces of Japanese and English with each other. Just a cool guy and fun to be around. The kind of guy that you would want to represent your organization. If I had to relate him to a player in the states, I'd say he's like the Jeter of the Yankees. 

The guy I met that used to work for the Fighters and knew Hide also joined us. Come to find out he was their interpreter and got to know Ohno very well. This worked out great as Ohno and I were able to ask each other questions and respond in a mature mid 20s way through his interpreting, rather than a 4 year old level (my Japanese). There was some Japanese only involved which was fun and many new things to learn. For dinner we enjoyed many small items from a Korean restaurant, all of which was very good! The toughest part of the evening were the chopsticks. Like silverware, heavy slick metal chop sticks make it hard to grip and control the food you try to pick up. 

On our way back to the hotel we stopped at a 7 eleven to grab a couple snacks. As we just walk out of 7 eleven a girl on the phone stops talking to whoever she was talking to and noticed Ohno, reached her hand out to shake his hand and jumped up and down like he is some celebrity. Was really funny and funny to be able to laugh and play it cool with Ohno as he is a celebrity! Just a cool overall experience and very thankful for what has come of my experiences. 

Now that I am back in bed, it is time to sleep and hopefully spend a little time exploring before heading b a cm to the Dome for game two of the series against the Giants (who are the New York Yankees of Japan).
Day 13  Game 10

Today's events a very similar to yesterday's, but I chose to walk around the area surrounding the hotel/dome before heading to the field. There were some small places to check out, but nothing of interest to buy or even take pictures of. Just a couple small restaurants and a couple anime stores for kids. There were also some places I could not see in and had no idea what they were, so being by myself I had no desire to take the chance and walk into something I shouldn't be walking into. 

Had lunch in the hotel, Skype with Melissa which for some reason our voices were distorted giving her a very high nasal pitch and myself a very low deep voice. Very funny in the moment! I also noticed a red light blinking at the base of the television so I looked and it was a notification that I had a message. Called down to the office and they said my clothes were clean and would I like them delivered to my room. After yesterday's game we put our dirty clothes in front of our door, then today they were delivered to us.

Once I get to the field we had some down time to relax so I took this time to relax in the dugout and watch the Giants take batting practice, thinking I might see something new as I have each day I've been here. Nothing out of the ordinary and nothing I hadn't seen before. I was however distracted by meeting another new person, living in the Tokyo area and covering a podcast for Japan Baseball Weekly. Another great contact and fun person to chat with...in English. 

Once batting practice started, I helped out with fungo hitters again. I enjoy that more than working with pitchers because I mostly just stand in the outfield. When I'm around home plate I play catch with a couple players, watch them field ground balls, and today I caught balls from the catchers who worked on their catcher's stance, receiving the ball off the fungo hitter and working their throws to 2nd base. A cool drill and something I plan to do with my catchers.

At the last part of batting practice I ran to the outfield to shag and talk with a couple players/staff. Always fun to have conversations where I try to learn Japanese from them and they try to learn English from me.

After batting practice and for the first time, I enjoyed some American food! Pizza (technically Italian), chicken nuggets, fries, and a coca cola. All great stuff and filled me up. Then for the game I did basically the same as yesterday, sitting in the room then explore a little. This time I went to the very top section of the stadium overlooking the packed house full of orange shirts and a section of white/blue for the Fighters. A sold out game of roughly 45,000 in a small compact dome. It got pretty loud at times and very fun atmosphere!

We hung in there and had some great at bats strung together, tying the game at 3 by the 6th, but the Giants pulled it off with a leadoff single, sacrifice bunt, single down the left field line for a walk off. Tough loss for the guys and would have been nice to quiet the large crowd in dramatic fashion. 

Tomorrow is an off day in Tokyo, so I have plans to leave the hotel with Ken around 9:30 to hit all parts of Tokyo! Should be a blast!
Day 14  Off Day in Tokyo 
As I mentioned yesterday, we have an off day today so Ken and I decided to get the day started a little early around 9:30. Woke up around 8:00 for some breakfast at the hotel, then off to exploring! 
Thankfully Ken knows his way around because if it weren't for being with someone who knows where they're going, it would take me all day just to get to one place instead of multiple places due to the complex subway system. 
We first started the day off by going to the Edo-Tokyo Museum. Making our way to the museum we walked by one of the main sumo wrestling arenas, but was closed since they had recently finished a tournament. For the museum, they had many life size replicas as well as very small sized replicas of historical time periods in Japan. Some very cool background history behind the different periods in Japan's history! They're very small replicas, mainly of the villages and/or temples had binoculars along the sides. When you looked through the binoculars,  it was as if you were there with the people in the village, getting a true feel of the real thing! I thought that was really awesome! They also showed some early technological pieces and showed the evolution of some products of wide varieties like the samurai swords, washing machines, currency, and different shrines. 
Near the beginning of the walk through of the museum, we noticed a bunch of students. They were obviously on a field trip, but as Ken and I walked by them, a group of about 6 of them looked at me and giggled with each other. As I noticed, I smiled back and kind of giggled myself because they clearly have no desire with the stuff in the museum and they're probably laughing at something I'm doing (like taking pictures like every foreign person does in a different country). Turns out, they were giggling at each other because they wanted to say something to me in English, but nobody would actually do it until one boy had the fearlessness to approach me and say "where from?" At first I did not understand as he mumbled, then the rest of the group came up and asked as a whole, "where from?" I replied "America kara kimashita," (I came from America). They're eyes lit up that I spoke Japanese so I asked them if they were students and what grade level. They said they were first year middle school students. Must have been cool for them to try to speak English,  just like I tried Japanese when I was their age asking Hideo Nomo to sign a ball for me as well as interacting with Japanese folks at Dodgers Spring Training and at the Little League World Series. Just a very neat moment for myself and for those young kids. 
After the museum, as we walking into the subway station, there were hand prints of the sumo wrestlers and I took a picture of my hand next to one of theirs. Their hands had to have been twice the size of mine! I then asked Ken how often sumo wrestlers are seen in public, he replied that it is rare, but you can't miss it when they are there. Then, what do you know, we walk up the steps to wait for the train and there's a sumo wrestler! Ken looked at me and said, you've got some really good luck! I mean, what are the chances!? He was a big guy, but most likely not a big time guy as people around didn't seem interested in who he was. I'm sure although he may not be famous now, he'll probably be famous in the near future. At least I hope so!

We get on the train to get to our next destination, Asakusa. He is a very old temple with many tiny shops along both sides of the paved ground, about two football fields long, leading up to the temple. Such a cool place! Ken told me this place is one of the main tourist attractions in Tokyo. We first walk through to observe everything as we get to the temple. Just before the temple was a little fire pit and smoke with many people around it, scooping the smoke with their hands and throwing it into their heads and body. Apparently this is a common ritual and the smoke is supposed to bring great health and smart/intelligent minds when rubbed into your body. Really funny to stand back and watch people throw smoke into them!

We enter the main temple and Ken gives me a coin to throw into a section in front and to pray for great things in the future. Was neat to see these rituals and take in the cultural differences.
After walking through Asakusa, was time for lunch. We went to a really famous restaurant I believe was called hamburger steak (english), hambaagu-suteeki (Japanese pronunciation, or at least my best way of interpreting in English letters). Here was a nice chunk of meat, tasting like meatloaf in the states. Was pretty good and a cool atmosphere with many pictures and autographs surrounding the walls with famous people of Japan who have been there.

 Right after it was time to go to the bank and get some cash and spend some money! We made our way back through the strip of small shops, grabbed a few things that I felt represented being in Japan the most. One thing I really wanted was a legit samurai sword, but was a little too expensive. Almost said the heck with it and bought it anyways because who knows if I'll ever get the opportunity to do so again! I'm sure this won't be my last trip to Japan.

 Before we made our way to the subway trains again, we grabbed some ice cream because it was a great day out and was really hot being in these small shops and tons of people around. Instead of a cone with ice cream on top, we had one scoop of ice cream in the middle of two cake cone slices like break to make a sandwich. Just another thing to experience and of course was delicious!

 Our next stop was to a place Billy Wagner had told me to go to, and that was Electric City or known as Akihabara here in Japan. This place was awesome! Reminded me of times square, but not as large. The detail and cleanliness was amazing! Anime shops were popular and many girls were dressed up and full of makeup like characters. Was a very cool environment to be around. We walked through a small alley of tiny shops of all kinds of electronic accessories for anything you would ever need, and talk about detail and everything being in the right places!

 After walking a round, we made our way into a department store similar to a Best Buy, but six different levels and everything was electronics! It was awesome! I can't really describe it in detail, but I could easily spend a whole day there. So many things going on at each level, every isle had something cool to look at, some levels had arcade type games for kids. Was funny to see a mother nose deep in this card machine (like pokemon cards, but a girls doll type of cards that apparently young teenage girls go crazy for) to get her daughter a specific card, spending more and more to draw the best card. We spent a lot of time in there, but did not buy anything as there wasn't anything in particular we were there to buy.

 That was all that I had planned to see for the day, but Ken wanted to go to another place to find his daughter something when he comes back to Sapporo. WE hopped back on the subway and off to another place I believe is called Harajuku, an outdoor strip of fashion stores mainly for teenagers with some other stores around. We entered a very girly store of only toys and gadgets of "hoppe-chan," which are animated characters that are supposed to be the cheek part of your face pulled off. The character itself looks like a Hershey kiss with a bow tie above its face. Strange character, but I can definitely see how little girls are fascinated by it like hello kitty.

 We also went to a baseball store to check out gloves, but no luck finding anything worthy of buying. A basic rawlings here cost about $600 and wasn't even that great compared to rawlings I've seen in the states. Their Japanese gloves on the other hand are great quality, ranging from $400 - $600. Very high for a glove, but when you get a great glove of high quality it is definitely worth the cost!
  We finally make it back to the hotel around 5:00, allowing enough time to relax for a little and then meet back up for dinner at the hotel at 6:30. We went to a Chinese restaurant tonight, which the Chinese food here is so much better than any Chinese food I've ever had in the states (I'm sorry for whoever reads this and cooks Chinese food in the states). At this hotel we get these dinner coupons of about $50 each and then lunch coupons for about $40 each. We added those together for dinner and had ourselves a very high costing meal of some fried rice, sweet and sour pork, spicy shrimp, Chinese dumplings, this fish skin wrapped in a very thin tortilla like thing (sorry I don't know what it is called), shredded beef and green peppers, beer, and Chinese sake. Topped it all off with a variety of desserts, then went back to the room to call it a night.

 The last couple hours I've been able to Skype with some of my family and catch up on some things. Always fun to see them, but very cool when you can Skype with them from across the world!

 Tomorrow we play the Yakult Swallows for a two game series and another new stadium to experience! Really, looking forward to another day of baseball and new experiences!  

Day 15  Game 11

 The day was very much like my usual day on the road in the minor leagues. Sleep in until about 10am, relax a little before getting some food at the hotel. A little more relaxing, then head down to the lobby to wait for players to get on the bus at around 1:30. At 1:50 we get on the bus and we're off to Jingu stadium, home to the Yakult Swallows.

 The clubhouse is small, and nothing too exciting. The stadium was built in the 1920s, so things are looking pretty old! The clubhouse itself is just off to the outside of the stadium itself, along the left field line. There is also another small locker room through the tunnels behind the dugout, but we mainly used that area to eat food and relax after batting practice.
 Before batting practice I sat through a pitchers and catchers meeting, going through hitters and also changing some team signs as I believe they were saying there's a couple players that once played for the Fighters. Fun to sit through the explanation in Japanese, but notice how things aren't different at all with how we give signs in the states.

 Next I sat in a hitters meeting. Nothing out of the ordinary here, but we did bring up a new player from the minor league team because he was hitting really well. He started in left field tonight.

 During batting practice I helped the fungo hitters with ground balls, stayed busy and the time passed very quickly. Just before batting practice ended, one of the interpreters suggested that I eat now instead of shag for the last 20 minutes. As I'm walking through the tunnel, Ken gives me a pass for the stadium as I am watching the game from the stands today. For lunch they had some usual japanese food,  but they also had these ham and cheese grilled sandwiches that were very good! Had a little spice to then which made them even better!

 I decide to head to the seats a little early to watch both teams take infield and outfield warmup. Observing the stadium, seats are all blue, and a very small park. Reminded me a lot of an old minor league park that's just hanging on because nobody wants to put the effort in to tear it down and build something new. The fan base was pretty small, I'd say there were almost more Fighters fans than Swallows fans.

 The playing surface is field turf, but dirt cutouts at each base, mound, and home plate. Overall very interesting to see and compare to other parts I've seen. It is also very difficult for them to compete with the Giants who are just down the road.

 The game went back and forth even to the end. 8th inning we were down 1, couple big hits to tie it, then clutch single later to score another. Bottom half, leadoff home run for them, then scratched across a sacrifice fly ball to right field, which I thought he was out at the plate. Top of the 9th, we also hit a lead off home run to tie it, then go into extras. No action in extra innings, so after 12 innings the game is ruled a tie. Interesting rule, but definitely saves pitching and doesn't drag all through the night.

 One thing that was pretty neat during the game was when the Swallows scored a run, all their fans pulled out umbrellas and would bounce them up and down. Looked really neat when the whole section in right field were doing it.  

Day 16  Travel to Kamagaya
 I initially planned to wake up at a decent hour, which I did, but then fell back asleep and waking up around 10 am. Closing the curtains at hotels allow the room to stay dark which is great unless you don't want to sleep all day long! The rest of the morning/early afternoon I needed to get my stuff all packed up as I am heading to Kamagaya right after batting practice. Kamagaya is the minor league affiliate home town, known for their country type location, famous for their pears. 
I first call in to get my laundry delivered to my room, then head to the convenient store to grab batteries for my camcorder that's been taking all my pictures and videos! I get back to the room to pack some things, head up to the 42nd level for lunch, then I was asked to bring my main luggage to the front desk as the equipment manager told me it will be taken to the field for me. Pretty nice to be treated like a big leaguer when I'm only just a "nobody intern" who's hanging out with the team for a month.
 I go back to my room to relax before we leave for the field. Because there's no need for pitchers and catchers meeting, we leave about 20 minutes later at 2:10. Arrive at the stadium and meet in a small room to go over today's starter that we will face. We have some video on the player and have found something within his delivery that tips pitches, so it was fun to sit there and try to pick up on it. Wish I could have been at the game to watch them execute their way of signaling to each other.
 Batting practice was the same as always, I stayed with the fungo hitters and played catch with some players. It still is a lot of fun to watch these guys field ground balls. The coach continues to challenge them by hitting balls all over the place and different paces, challenging them to get themselves in good positions and to make reads on the ball. I've been trying to pick out little details on each guy and sometimes I see little things they do well, and sometimes it's some things I notice they could do different. While they are in action making the play, I can put myself in their shoes and field the ball in my head and can notice when I would have done it different. Fun to feel like I would have done it the same way just about every time.
 Right after batting practice I met up with Soya, another interpreter for the minor league club, to get changed and head to the train station. I was told the day after tomorrow I will be coming back to this stadium to watch some college baseball, and I will have to take the train back to Kamagaya by myself. Therefore it will be important to make sure I know what I'm doing now so I don't get lost next time. Chances are I won't remember, but we will see!

 We get to the train station, spend about 40 minutes on one train, then shift to another for about 20 minutes. During the ride there were two guys, probably late teens/early 20s, sitting across from each other and sleeping. It was hilarious because they both were sitting up, top of their heads were against the glass, faces are up toward the sky, mouth wide open! I was tempted to take pictures, but felt it wasn't that important. It was really funny and definitely entertained Soya and I for a lot of the ride.
 I got a pretty good sense of how to get to Kamagaya, but we will see the day after tomorrow. We then take a cab to the minor league stadium/dorm to get settled in for the evening. Once we get there, Soya shows me around and I meet just about everyone that stays here. We enjoy some dinner while watching the big league Fighters play. They were winning 11-2 the last time I saw, so that is great.
 During dinner one of the infielders came up to me and Soya to socialize. We got to know each other, mainly speaking in English and a little help from Soya. He told me he wants me to teach him how to field ground balls, but more importantly how to catch fly balls because he's missed way too many this year. I asked him why and if it is because the wind, he said yes the wind is very strong. Apparently they refer to the winds here as "kamakaze," combination of Kamagaya (location here), and "kaze" which means wind in Japanese. Really funny stuff and very fun conversation!
 After dinner I went up to my room to get settled and get some rest for tomorrow. Team has a game at 1:00 tomorrow and I am very anxious to see what these guys can do!

Day 17  Minor League Game 1
 The day started bright and early with a 6:30am wake up. Was told to meet just outside the dorm for team stretch/workout at 6:55, just be for breakfast at 7:00. Met with the guys outside and I chose to do the workout with them. This workout consisted of about 30 seconds total, moving around some joints and rotating hips and bending over to grab the ankles. That was it! They take it seriously, but laugh at how short it is. We all walk over to the kitchen to grab breakfast, then we're free for about an hour before the team heads to the field which is literally right next to the dorm.

 Before heading to the field, I went into the coaches meeting briefly to introduce myself. This was the 4th time I had to do so since I've been here. Fun to see their reactions when I'm speaking Japanese because they never expect Americans to do so.
 We head down to the field for stretch, but during this time Soya decided to show me around the facility. I then met some more staff and once again Soya wanted me to introduce myself to the ladies in the office, which they in turn spoke some English back as they were proud to know some English. One lady kept saying "I love dogs which she obviously did, but it was about the only thing she knew. Was actually really funny in the moment. The others introduced themselves and made great effort to elaborate, but just like my Japanese,  grammar wasn't quite up to par.
 At the end of stretch it was time to introduce myself to the players. I first started by saying that I am playing in today's game. Got a couple laughs, but overall they were also excited to see me speaking their language. About 6 players had already heard me give my introduction because they were with the big league team at that time. Some of them came down for today's game because of injuries here, so they needed extra bodies while the big league team is off today. My first thought to that was whether or not they give out one day contracts!

 For the first part of batting practice, Soya continued to show me around and introduce me to new people. I also got my first hat! Was the minor league teams hat which has a K on the front. First thing that came to mind was K for Keith! I kid you not, the next 3 or four people I walked by that understood a little English pointed and said "K for Keith?"

 The back end of batting practice I hung out in the outfield to shag. There are less staff members and players here so I had all of right field to myself for the majority of the time. Was fun to run around and catch some fly balls.
 Their batting practice routine was the same as the big league team. The only difference was that while two guys were hitting at one time, there was only one batting pitcher for one hitter. The other hitter was hitting off of a machine, just like an Iron Mike machine. Everything else was the same.

 After batting practice we hung out and roamed around some while meeting more new people. We also walked by an umpire who was taking the gagumballs out of the box to rub them up a little for the game. What was interesting here, as we know it there are a dozen balls per box and the balls are each wrapped in a plastic. Here was the same thing, but the balls were also wrapped tightly within a foil wrapper inside the plastic bag. Asking why that's the case, what I understood from the conversation is that it helps take the shine off the ball. I may be wrong here, but that's what I got from asking. He then grabbed about six balls and put them in a plastic container with a sandy/dirt inside and rolled them around to get some dirt on them, then rubbed them up to make them game ready. For those that didn't know, game balls are never unwrapped and used straight from the wrapper. They are usually rubbed in some dirt to take away the glare from a nice pearly baseball.

 For the game Soya and I sat in the front row of the stands to do video of the pitchers. While Soya hit the record button before every pitch and the stop button after every pitch, I recorded the speeds of each pitch onto his laptop. Rather than baking in the sun and watching the game, we got to stay busy for every pitch while baking in the sun and watching the game. I cannot complain at all though because being in a dome just about everyday, it was nice to finally get some sun and try to become less pale.

 Our first five batters were all big leaguers, who scored all the runs in the first 6 innings. After the 6th, they put in the other players to finish the game and we won the game 6-4. In comparing the minor league level here with their big league level, the minor league guys are still pretty good and fundamentally sound, but clearly struggle at a couple things here and there. Seems like each guy individually struggles at one thing, but the big league guys have it figured out. This is very similar to professional ball in the states, but there are a lot of guys in the states who can play in the bigs and be successful, but are stuck behind a superstar who's been in the game for many years.

 The park is actually a very nice minor league park. Better than most parks I played in for minor league ball. The playing surface for the infield is all dirt. Literally no grass anywhere until the outfield. Just like softball. The grass is really tough, but looks really nice. The dirt is a dark color, almost black and , ore of a soil rather than dirt. Is actually a very nice playing surface for an infielder.

 They did not draw many fans, maybe reaching a thousand. Actually not too bad considering a 1:00 start on a Thursday in direct sunlight with no shade!

 After the game we went on the field to talk to the grounds crew as I had questions about how they drag the field and how the rebuild the mound and home plate holes. For dragging the field, the guy initially started out by making really strange turns and only going about 20 feet, then lifting up the drag. Apparently he was going over parts that were most beat up to make sure it's all loosened up rather than just dragging over it and creating lumpy areas. After all the strange 20ft drag marks, he then dragged the whole infield as we would do. The other guy discussed how they repare home plate and the mound, saying they use mound clay just like the big leagues in the states, but home plate they use a special soil that is stickier than their regular dirt and packs really well. Said they mixed their soil with soil from Okinawa to make this special mixture. I just thought it was worth asking these details because I am fascinated to hear their ideas as well.

 On the way out I noticed a round metal container spinning around, rotating something inside that sounded like a big grinder/drying machine. Inside was the game balls they used, along with hundreds of small erasers that were rubbing off extra dirt and marks on the balls. It's their way to salvage game balls and very neat idea, something I had never seen or thought of before. 
 Once back in the dorm, Soya and I edited the film we did for the game, separating each pitcher into their own slots. After this in had some down time to relax before dinner at 6:00. Came down for dinner and the catcher here gave me a couple of his shirts he had yet to wear. Thought that was pretty cool and very thankful for them! We then started eating dinner with the guys, interacting with them about random things in English and Japanese. Most of these guys are right out of high school and always wanting to know information about the states. They also were required to take English in school, so they put it to the test with me. Sometimes they are way off and is pretty funny, especially when the others know what he's trying to say. It's a very fun environment! Much different than the big league club because the big league guys keep to themselves and are on their own schedules, while the guys here are all on the same schedule and kind of restricted to a set schedule everyday. The lifestyle here reminded me a lot of spring training, especially the games when there aren't many fans, guys are working on things to get better, and hang out together in the afternoons/evenings.

 After dinner the young players who live in the dorm (about 16 guys) were required to sit in a class for about an hour. Soya and I sat through the first 15 minutes to experience the setting. They were discussing the MLB's new options for teams to challenge certain calls. It is something the Japan league here is considering for next year and wanted to inform these guys of what it is about. Soya was telling me after that the Japan league here often waits for the MLB to test or create new rules before they choose to do so. They wait about a year before they implement it into their league. Last year the MLB added a rule that the pitcher can no longer, with runners on 1st and 3rd, fake throw a pick to 3rd base and look to 1st. The Japanese league added that this year. They are now looking into adding the challenge option for next year.

 Afterwards I made my way to my room to relax for the rest of the evening. Tomorrow will be an interesting day as I am supposed to take the tain back to Jingu Stadium, home of the Swallows, by myself to meet with a scout to watch the best college baseball game in the country! We'll see what happens! 
Day 18 College Game 
 Another early wake up for another 20 second stretch, then breakfast at 7:00. The plan for the day is to take a cab at 9, get on the subway/train by myself and meet with a scout for the Fighters in Funabashi,  then take another train to Jingu stadium (same stadium the big league Fighters just played at). This time was to watch what is the biggest final game of the season in college baseball here. The two best teams square off to determine the number one team for the regular season.

 The train ride getting to Funabashi was really simple. A lot easier than I anticipated, which I was afraid I'd get lost not having gone that way before, but signs were straight forward and Funabashi wad the last stop on the train. I met with the scout of the Fighters and took a 45 minute train ride to Jingu stadium, discussing players in the states that he had been with while he was associated with teams in the states. Fun to have connections with names with someone across the country!

 We get to the stadium to watch batting practice, which the stadium has no shade and it's is blazing hot! Reminded me of being in Arizona for spring training, baking in the sun. During this time I was being informed of the players to watch that are potential draft candidates. Interesting rules here, a plplace can only be drafted after their 4th and final school year. Once they decide to go to college, they must stay all four years.

 One player who may be a first rounder was hitting on the field and hitting some home runs. All around the stadium, fans were piling in. In the outfield seats and along the right and left field lines, the schools student section and band sections were practicing their chants and routines, not paying attention to batted balls. Very dangerous and serious potential for some people to get hurt. While on the subject of getting hit with baseball's, the batting pitchers wore these padded helmets that were foam like material basically the lower part of a helmet covering the ears and sided of the head. Reminded me of, and looked like, the wrestlers ear helmets.

 Aside from those distractions, their batting practice routines were very similar to the professional teams here, but less time and less baseballs.

 The college game here has some rituals they take part in before and after the games. One of which, before the game each team walks out to the outfield grass on their side, lines up in a line and faces their fan section. One teams fans sing their fight song, then the next team sings theirs. Afterwards they then stand in straight lines from home plate to the mound, facing each other and bow to begin the game.

 On the mound for the home team is a 4th year phenom who will be a first rounder in the draft. A Dodgers, Bluejays, and many Japanese league scouts were there to watch as he threw in the mid 90s. Some phenomenal defensive plays on both sides during the game, which all the fans cheered no matter what team made the play. I thought that was pretty cool as the fans enjoy baseball as a whole and love to see good baseball no matter what. Speaking of fans, there were at least 20,000 fans. Packed house in the stadium! Way more than the Swallows had for the games against the Fighters. I was told this game was a big one, but didn't anticipate this big! Pretty awesome!

 The two teams, Waseda and Keio, go back 100+ years, creating a huge rivalry and a huge deciding game! Waseda has the phenom pitcher, taking a 1-0 lead on a wild pitch in about the 4th inning. Going into the 7th inning, the phenom pitcher gives up a 2 run home run, and that was the game after 9 innings. Awesome baseball, again some amazing defensive plays!

 After the game I made my way back to the train station, following most of the way until a certain point when I was then on my own again to get back to Kamagaya. Everything went smoothly, caught a cab to the minor league dorm. The ride to the dorm was kind of terrifying as we were going through a small town with very narrow roads, no lines separating on coming traffic. Just drive until a car is coming from the opposite way, then slow down to slide over and squeeze by each other. Didn't help any when we had to make tight turns around corners and students and bikers walking along side the road too.

  Made it back home to have dinner at the dorm, carrying on conversations with players. Learned some new things in Japanese while teaching them some things in English too! These guys are so young and curious about things in the states and how to say certain phrases, it's very entertaining. After dinner my interpreter and I went to the meeting room to go over my speech I am going to give to the young players on the 4th. As part of my internship they want me to give my baseball experience to the young players and share things I learned and give advice for them as they start their career in baseball. Very cool opportunity and will be a fun environment with the guys. Soya and I, at the end, got caught up looking at old highlights on youtube from my time at Virginia. Such as walk off single from Chris Taylor to go to the world series, highlights from specific games throughout my years, and some videos of our time in the college world series. All amazing experiences and gave me the chills and some emotional moments as those memories will last forever and something I will miss being a part of very much!

 Another new day tomorrow, spending the day with the minor league club as they play at 1:00. Another early morning, but another great day in Japan and more new things to learn and experience!
Day 19 Minor League Game 2

 Another early start to the day, this one hit me pretty hard! I was so beat from sitting in the sun all day yesterday and dealing with long travel in the train. Felt like I slept for about 30 minutes total. It is all great stuff though because each day I am learning new things and enjoying every moment! So the earlier I get up and the later I go to sleep, makes for a longer day and more things to experience!

 A quick 20 second stretch that I continue to laugh about before breakfast, eat some food and get ready to meet with Soya to head to the field for stretch. Today they had an event going on at the stadium, which was emphasizing taking care of your body, allowing fans to take part in exercises just outside the stadium and also testing their abilities, like pushups and sit up testing like in grade school. I thought it was a neat idea and shows how much the Japanese culture emphasizes the importance of good health and taking care of your body.

 Before batting practice Soya and I walked around, talking with staff members throughout the stadium. Again carrying some very funny conversations with people who try to use what they know in English with me. It means a lot to them they get the chance to speak English to an American, so they always love when I talk to them. Keep in mind the American players are all on the big league team, so the people here never get the chance to talk with an American. I am their chance for this week and I have enjoyed it as much as they have. They all say my Japanese is really good, but I think they're saying it to be nice.

 For batting practice I basically took over all of the right side of the outfield, running down balls and enjoying the great weather and being on the field. After batting practice we walked around some more to talk with some staff. Also before the game, three young movie stars we doing their routine for their on the field show moments before the game. I guess they're in a movie like Charlies Angels, but high school aged girls. They are actually pretty talented and have been doing their martial arts/karate for many years.
  With the sun blazing, Soya and I enjoyed sweating our butts off and baking to death for another solid three and a half hours of baseball while doing video of pitchers and inputting speeds for each pitch. Again I will not be complaining! I remind myself how much I hate cold weather and how I always look forward to weather like this, so I do enjoy it very much!
  The game started out a little rocky with two errors right off the start, then an additional two more by the 4th inning. Not the way I expect these guys to play, but it is baseball and those things happen. We end up losing 9-1, giving up too many free bases (something I emphasize with the Covenant players).
  After the game I head back to the dorm to take a shower and do some laundry before heading out for dinner and drinks with Soya. Been spending a lot of time with baseball and sight-seeing on the off days, so it's time to check out a little bit of night life as we have an off day tomorrow.
  To start our evening we made our way into Funabashi for a great dinner. The area we end up going to in Funabashi reminded me a little of downtown Charlottesville with restaurants and shops up and down the streets. We make our way to a small restaurant called Akitori, with selections of different meats on sticks. When I say different selections of meats, I mean more of different kinds of organs. We had a wide variety, but ones I can recall were beef tongue, skin of a chicken, liver, chicken heart, chicken butt/hip, and intestines. I was good with everything except the liver and intestines. The liver had a weird smell and I wasn't a fan of the mushy texture. The intestines were just a chunk of fat, which I really am not a fan of fat. Everything else was great and I enjoyed a couple beers to go along with it. The woman who served us knew Soya and was very nice. After dinner and talking to the lady throughout our meal, she brought me something to sign for her as she was fascinated of the fact I played in the Mariners organization. Before we walked out the door she handed me a bag of some souvenir type things. Of course I took a picture with her and the owner as they were very nice and a great place to eat.
  After dinner I told them I want to experience the Japan night life. Thinking we'd go to a bar, turns out they wanted to take me to a place where a lot of men go. This was a place where men go to sit with an attractive woman, wearing a nice dress, to socialize with. It is not anything inappropriate. Just a sit down, have a drink and talk. My interpreter thought it would be a good challenge to use my Japanese in a conversation with someone who knows zero English, and non-baseball related. Turned out to be a lot of fun and I enjoyed the experience.
  Because the players at the dormitory have curfew, I had to make it back earlier than we had wanted. We make it back on time and get settled in bed to get some sleep before tomorrow's adventures.
Day 20 Off Day in Kamagaya

 After a fun night in Funabashi, an early wake up on the off day was not of desire, but we needed to make our way to Yokohama to watch one of the elite high school teams practice. Apparently it is remarkable to watch and something they had planned for me to see when I first arrived here. Unfortunately we find out in the morning that they cancelled practice for the day. Fortunately there were four teams playing each other all day, so we made our way to a very popular high school to take a look.

 When we arrive in Yokohama, we first grab lunch at a place called Hungry Tiger. Here they cooked burgers and steak! I was very tempted to go American and order a burger, but instead I got this big chunk of meat with some vegetables and potatoes. The cool part of this restaurant was that they brought it to you on a very hot plate/skillet that is still cooking your food at your table for another few minutes. They give you a large napkin to hold from the edge of the table to your chin, keeping the grease from jumping off the plate and onto your clothes. A neat experience and very good food! Would definitely recommend it.

 The high school level is very interesting. One of the things Soya had told me about playing high school baseball is that they are more concerned with building character rather than playing the game of baseball. Everything reminded me of military life, very structured, and very strict. Was actually very comical. When we first arrived, players sitting in the stands are required to stand up, take their hats off, and bow saying konichiwa (good afternoon). Made me feel like the president! They do this for anybody that walks by them, teaching them to acknowledge their peers and be very polite.

 The game itself isn't much different than in the states. It's a little faster paced, but similar skill levels. One very funny moment was while the game was being played, the manager of one team was talking to his players in the dugout. The players with their backs to the game being played, facing their coach with their hats off and listening to their coach while their other teammates are playing the field. Definitely something that you don't see in the states.

 After the one game was over, one team worked to clean/drag the field which is entirely dirt. No grass anywhere on the field. Another big difference from the states, there are around 100 players on one team. Yes, one hundred! While the second game was going on, the other group of kids who weren't playing we're on the soccer field between the baseball field and the school. They began a warm up, marching in unison chanting "ichi. Ichi, ni" (one. One, two).

 Some on the field differences, there are three umpires in the field. All three are players of the teams. The home plate umpire is a league umpire, not a player. Also, the on-deck batters actually stand in the on deck circle, not somewhere around it like we do in the states. While in the on-deck circle a teammate brings them a cup of water.

 We did not stay much longer after the second game started because we wanted to go out and roam the city a little bit before making our way back to Kamagaya before an earlier curfew due to early practice tomorrow. We get to a busy part of town, seeing a place called "kigaraku." Here they had all you can drink, 300yen (3$) for 30 minutes. Of course we have to take advantage of this opportunity, drinking a few rounds of Japanese Sake. Very good stuff! We spent about an hour and half before leaving to meet up with another coworker, looking to find another place to hang out. We find the same restaurant, but different location and we again enjoy another hour and half while eating various foods. This time I tried their Japanese whiskey "suntory" mixed with ginger.

 Another fun night and great day of more new experiences! Tomorrow the minor league team does not have a game, but they will have practice as today they had their freedom from baseball.

 Day 21 Minor League Practice

 After a good night's sleep, another 20 second stretch at 7:25 and breakfast at 7:30. For the first time at breakfast we had French toast! Was a little different than how we prepare it, but it was still very good!

 We make our way to the field for stretch at 10. We get to the dugout to see the practice plan which is written on the whiteboard. Soya and I walk up to it and nothing is written. Soya was explaining how the plan is "always" written on the board, but here it wasn't. All they had planned was to take batting practice.

 With their usual stretch routine, the all then threw for a specific amount of time. Pitchers in left field, one guy on the warning track while the other moves out towards center field. The position players were in right field, but one guy stood in the dirt where the second baseman plays while their partner moved out towards the right field fence. Not sure exactly why that was the case, but I do know the stationary guy stood in the dirt to keep from tearing up the grass in one spot.

 For batting practice I shagged the whole time. The pitchers all threw bullpens during the batting practice. Afterwards a couple players hit extra on the field. Nothing any different than the normal routine before a game.

For lunch we ate at the stadium, which I had for the first time "udon" noodles. Very thick, white noodles. Very good stuff!

 At 2:00 the players had a meeting. Thinking I could sit through it, I sat in a chair at the back to listen. From the back Soya enters, maybe 5 minutes in, to grab my shoulder directing me to leave the room. He told me that's only for the players and I shouldn't be in there. Oh well!

 Since I could not sit in the meeting, I decided to take a nap before Soya and I go over my presentation for tomorrow. After my nap I met with Soya in the meeting room to set up the projector and get everything set for the presentation. After going through some details, I went downstairs for dinner at the dorm which was nothing out of the ordinary. One of the guys wanted to sing the ABC's, butchering the LMNOP section and mumbling the rest. Very funny, but also appreciate their efforts. Most of them will say a word or phrase in Japanese, asking me what the meaning is in English. If I don't know their sayings in Japanese, they explain it further for me to understand. Fun hearing their curiosity with terms or words. One player was even typing a sentence in Japanese in their phone which would translate to English. He then tried to read the English to me, which is always grammatically wrong with those translation sites. After he asks the question in English, I respond back with the same question in Japanese to clarify. Once we are on the same page, I then provide an answer in Japanese. Very fun way of communication and teaching/learning of each other's languages. Makes for a very fun dinner session!

 The rest of the evening consisted of relaxing and enjoying some music before getting to bed early for another day at the park for a 1:00 game!

Day 22 Minor League Game 3

 Game days are beginning to become a pattern of the same things over and over. Early breakfast, stretch around 9, batting practice, relax, then game. Again during batting practice I shagged in the outfield, which is starting to get a little boring now as I am the only one in right field and nothing new going on. Not a problem though as I can still find a way to enjoy the nice weather and being in Japan, taking part in in a once in a lifetime opportunity.

 Before the game I decided to sit in the dugout and watch the other team take batting practice. The team we played today were called the "Futures." Because there are only 7 teams in this division of minor league ball, to make sure all the teams play that day they have a few players from the other teams come together to play. Most of the players are ones who don't get much playing time. Just about all of them are rookies to professional ball, and are development players who are under contract and cannot play in the big leagues this year. It is funny to see players with jersey numbers in the hundreds! Reminds me of spring training when you are given a big number, sharing the same number with another player. I remember hearing a quote from Ricky Henderson saying, "You are not a big leaguer if your two numbers add up to more than 10." Must be tough to wear three numbers on the back here. But they are still professional players, a jersey is a jersey!

 For the game Soya and I recorded the pitching and inputted the velocity. At least today was a little cooler and cloudy, so no damaging rays beating on my pale skin for another day. We played great defense and had timely hitting to win the game. Just another game of baseball, nothing out of the ordinary.

 After the game, I had time to relax before giving my presentation to the young players. I met with Soya around 6:00 to go over the presentation one more time, then at 7:00 the players arrived. As part of my internship here, this speech I gave was the main reason for me coming here. Their young players are very spoiled with their situation and they want me to give them my experiences to teach them certain messages that I learned along the way.

 The speech lasted an hour, most players were really engaged and a couple were not really engaged. You could tell the guys who were engaged with the information are the ones who will be successful. Talking with one of the head guys here after, he agreed we it everything I had given to them and was actually watching the players engagement more so than listening to my speech.
 Some important messages I gave to the players were:

- You never know who is watching. Something my dad taught me in little league, everything you do even if you think it's just you and a friend playing catch, somebody is watching.
- Focus on the things that you can control. You can't control when you play or when you go to the big leagues. Stay on task with the things you can control and the other things will happen.
- Take advantage of every opportunity given to you. You get a chance to hit extra, you do it. Players next to you are fighting with and against you to be at the top, how are you going to separate yourselves.
- The time flies, chances are limited. You only play the game for a small time in your life. Make the best of the experience and have fun doing it.
- Kids have dreams to be professional baseball players. You get to live these dreams. Embrace it and enjoy it.
- Nothing is automatic, nothing is just handed to you. You have to earn everything and earn your respect.
- Don't be satisfied. Don't settle for being good, be great. Don't be happy to be a professional player in the minor leagues. Get to the top, then don't be satisfied with being there.
- Lastly, something we stand by at University of Virginia, not about winning and baseball, it's about building character and doing things the right way and the success on the field will happen. I left them with some words to focus on: Toughness, Loyalty, Integrity, Competitive, Resiliency, and Accountability.

 I am looking forward to following these players in the future and to see their success. Maybe one day they will remember me and the things I told them, sharing these moments with their kids and people around. Was a really cool experience and fun to see the curiosity in their expressions of baseball in the states and my experiences.

 Right after the speech Soya and I, as well as one of the head guys for the Minor League level, went out to eat at a traditional Japanese restaurant called "sotetsu." You walk in, take your shoes off and sit on a pillow on the floor. No chairs, just a pillow/pad to sit down on while eating dinner on a small table about a foot off the ground. Very cool experience, more new foods to try. There were various types of food handed down to the table, all of which is known as Okinawa food. Having to hurry back to make curfew for the dorm, we took a cab back which again is very frightening when the roads are very narrow, people walking along the streets, and it's also dark and difficult to see.

 Tomorrow's plan is to hang out at practice here in Kamagaya, then meet with the big league team in Yokohama. Looking forward to seeing a new stadium and spending more time with the big leaguers!

Day 23 Minor League Practice/Travel to Yokohama

 Another early morning for stretch and breakfast. Today is a practice day for the minor league guys, but I had noticed some rain in the forecast. Instead of practicing on the field, there's an indoor facility connected to the dormitory which they scheduled practice inside.

 This indoor facility is incredible. For this being a minor league facility, not even their spring training facility, to have an indoor facility at all is something special. They have a full infield and a bullpen area with four pitchers mounds. This place is three stories high, surrounded by netting so they can hit the whole area while fielding ground balls, then also throwing bullpens in the back which is protected by netting. There's also a section of netting along the base paths that can be pulled/slid out to protect the shortstop and second baseman positions for running and strength training workouts while players hit.

 For practice there wasn't anything I could do other than stand and watch, which I did for the majority of the time. Just the usual routine before a game, and some additional workouts/conditioning while some bullpens were being thrown. Occasionally I would help Soya with some smaller things like helping to pack and move some things around as the team was preparing to travel for the weekend.

 Last night I gave my speech and within the speech I told them a story about my asking of Hideo Nomo for an autograph in Japanese when I was 11 years old. Today I found out that Hideo Nomo was at the Fighters game in Sapporo last night. Would have been really cool to meet him again and show him the picture! Apparently his son just began an internship like myself with the Fighters, which I should meet him next week when I return to Sapporo.

 After practice I had to pack up and get moving to Yokohama to meet with the big league team for two games. Soya and I took the train into Yokohama, which for the first time I got to experience a fully packed train. With guard standing at the doors, shoving and pushing every last inch possible onto the train. Very funny, but also very easily uncomfortable as you literally cannot move. A cool experience though, something very common at that time of day around that area which was just outside Tokyo.

 We get to the hotel to meet up with Yohei (another interpreter)Yoheo for dinner at the hotel. We get these dinner coupons which for tonight's dinner, covered about $60. The first choice for dinner was a place called Bay View: sagami. If you are willing to spend roughly $200 individually for a meal, this is the place! We saw the prices and quickly returned to the elevator and to our next choice, a buffet. Here they had various foods, my favorite being the roast beef that was cut from this huge slab of meat right there. Was laid onto the plate with some gravy-like sauce, along with some wasabi.

 After dinner I returned to my room to relax and chat with some family, catching up on the happenings back at home. Time is flying as I only have ten more days in Japan. Anxious for what's to come for tomorrow!

Day 24 Big League Game in Yokohama

 Today I get the chance to sleep in now that I'm with the big league club, playing a late game here in Yokohama. I take advantage of this opportunity and wake up around 10 am. I then make my way to the 4th floor for some brunch, saying hi to the players as they come into the room to eat as well. They all seemed excited to see me back and I was excited to be back with the club.

 Looking at the weather for the day, 100% rain all day long. They call this time of year the rainy season, lasting for the month of June. This was the main topic of discussion at brunch, all assuming we will not play the game as the stadium is not a dome. We still stick with original schedule and leave for the field around 2:00.

 Arriving at the stadium, we must walk through the parking lot to get to the visitors' locker room. Was fun to walk by many luxurious cars along the way, BMW, Mercedes, Porsche, Audi, etc. We get to the locker room which has two parts to it, separated by the bathroom/shower room. One room has two tables full of food in the middle, all food which the players swarm throughout the day before the game. They also serve lunch after batting practice.

 I sit through a pitchers and catchers meeting first, only difference today was that a new player from Cuba was making his debut today so there was some discussion as to how they want to pitch to him. After that meeting I went to the other locker room area for the hitters meeting. Was very short as we had recently played this team at home, so we briefly touched upon the starter and review of signs.

 With a little bit of down time before stretch, I made my way to the dugout to have a look at the stadium. Pretty small compared to the others, circular shape like all the others, and turf field with dirt cutouts. It's always fun to come to a new ballpark and have a look at the detail and the structure, imagining a sellout crowd, playing a big game.

 Because of the steady hard rain, we could not do anything on the field. Therefore since there's not much facility space to get warmed up, the players held stretch/warm up in the parking lot. Really funny to watch big leaguers warming up in the parking lot! The players had some good laughs about it too.

 The hitters went through their batting practice routine in a hitting area which I didn't get the chance to see today. There's a good chance they will do the same tomorrow with more rain in the forecast, so hopefully I can get a look then. To start I went to the bullpen in left field to watch a couple bullpens. At this time we just find out the game has been cancelled, so most of the pitchers that pitch out of the bullpen chose to throw a short bullpen. While watching them throw, I enjoyed some conversations with a couple players. During that time I had learned that at this ball park they have a car that drives the pitchers from the bullpen to the mound on the field when there's a pitching change. Thought that was really cool! I wanted to take a picture, but the care had a cover over it so I didn't want to deal with that process. I personally wouldn't want to be driven to the mound though. Unless you were required to, just seems like you're asking to give up a couple bombs when you are in the game.

 After a little time in the bullpen, I followed one of the American players and an interpreter into the opposing team's weight room so he could do his shoulder exercises. The weight room had all the basics, nothing really standing out. When I think big league baseball, I think everything should be top notch. This was definitely nicer than most minor league weight rooms (some/most minor league parks don't have one), but some minor league parks in the states are of higher quality. Thought that was worth checking out and a good comparison.

 After about an hour of down time after seeing the weight room, we made our way back to the hotel. After a shower and quick change of clothes, Ken got the foreign players and all the interpreters together, along with me, for a dinner at TGI Fridays. I had tried about all the food that's to offer here in Japan, but I had yet to have their American food! We started off with a few appetizers, then I took down a Jack Daniels Burger, followed by a big slice of New York Cheesecake. Definitely my favorite desert choice!

 After dinner a few of us had talks of going out for a drink, but once we made it to the hotel the food coma set in and we all chose to go to bed instead. Tomorrow is expected to have rain all day like today, so we'll see what happens with the schedule. Hopefully it clears up so they can play and so I can watch the game from a new stadium!

Day 25 Big League Game 2 in Yokohama

 The day started with a 10:45 departed from the hotel to the stadium. I went down to the lobby a little early to check out, then wait around as the players get on the bus first. About 10 minutes before getting on the bus, something clicked and I realized I had forgotten two of my button down shirts and a pair of khaki pants in the closet of my room. Luckily I had time to get a key and grab them before the buses left. I'm usually good about grabbing everything, but I hung them up in the closet and the closet door was closed.

 We get to the field for the same routine as yesterday. Again is was a steady hard rain, so we warmed up in the parking lot. This time today I followed the hitters into the hitting area for a little bit. In the hitting area, there was a large open area for two hitters to hit at once off of two batting pitchers, just like on the field. To the side of that area, divided by netting, we're two more hitters working off of a tee or front toss from an angle. In the back was a mound, but for that area the next batting pitchers got their arms loose. Not a bad setup, fun to watch the players hit, and working on different drills that help their individual swings.

 Today, although it was raining hard, the players went onto the field to get some practice in as the other team insisted we would be playing today. So I stood in the rain, receiving balls from the outfielders as they caught batted balls from the coach, getting used to the wet surface. Balls really skip fast off the turf when wet, forcing players to make sure they play the ball the right way and not get them in a position for the ball to bounce too close and skipping right by them. After about 30 minutes of standing in the pouring rain, getting soaked, I went back into the locker room to relax and dry up. At this time I had a nice conversation with Mr. Yoshimura, thanking him for the dinner last night as the organization paid for the dinner. He also asked how my presentation went and was curious as to what guys were really engaged in the information, along with what guys seemed to be there because they had to.

 At about 1:00, one hour before game time, they told us we will not start at 2:00 and will let us know once they have a time. At 1:30 they called the game. Shortly after one of our players ran toward the home plate tarp and slid into the tarp full of water. The fans who were hanging around enjoyed the entertainment. A few minutes after, one of the other teams player brought a bat to just behind home plate, took a swing, pimped the home run, trotted around home plate and slid across the home plate tarp as well. Pretty funny stuff!

 Both games in Yokohama get cancelled, they pack up to head to their next destination. Unfortunately I do not travel with them. Soya and I take the train back to Kamagaya for a couple days, then I fly back to Sapporo o meet the big league guys again for the last few days of my trip.

Day 26 Scout Meeting

 Today might have been the least eventful day, but took the whole day to do one thing. Woke up around 9 to catch a taxi to the station and meet Soya. When Soya called for the taxi he asked to be at the dorm to pick me up by 10:05. They thought he said 10:50, so we were late to get going. No big deal as we planned to leave early to get some lunch before the meeting.

 The location of the meeting was about an hour away by train, a few stops away from Tokyo, in a very nice hotel. Soya was craving a burger so of course I have no problem saying no as I really enjoy burgers. We decide to go to Outback Steakhouse as it is right by the hotel, but they didn't open until 5:00pm. So we decide to go to TGI Fridays once again.

 After eating lunch we get to the hotel to meet the group in a meeting room inside the hotel. The GM and other top dogs of the Fighters Organization are sitting with about 8 scouts who range across the country of Japan. To start, Mr. Yoshimura introduces me to the group, giving them details about myself of which I had told him throughout my time here in Japan.

 The meeting lasted two hours, each scout going through their list of players they have watched and giving detailed information about them. This was all done in Japanese so I didn't get a lot of details, but I knew enough to follow along and not feel like I'm just sitting their twiddling my thumbs for two hours. A couple times I caught myself thinking about how far I've come in the month, not of how much I've learned in the language, but of my ability to hear them speak in a pace that seems slower than before. A pace which I can really pick out grammatical pieces or words that I didn't catch before. I guess you could say that's a good step in the right direction for getting further along with the language!

 After going through the players in detail, they laid out the plan for the next week as the college tournament starts tomorrow. They sort out who will be where and what players to watch, also discussing some important dates throughout the rest of the year, one of which being a tournament in Washington D.C. the first weekend/second week of July. There's a good chance I will get to see some of them when they come to D.C.

After the meeting Soya and I head back to the station to head back to the dorm. By about 6:00 I am back in the dorm for dinner, then packing up my stuff as tomorrow I fly back to Sapporo. I'm glad I did not pack much for this trip because all the things I bought would definitely not fit!

 Tomorrow we get an early start to the day, 6:00am. Going to watch a couple college baseball games at Jingu stadium again, then catch my flight back to Sapporo for my remaining days here in Japan.
Day 27 College Tournament / Flight to Sapporo

 Wahoo's are going back to Omaha!! For game three of the super regional between University of Virginia and University of Maryland, luckily they played in the evening (7:00pm) which makes it an 8:00am game for me today. With an early start to the day to make it to Jingu stadium for the start of the college baseball tournament, Soya and I were able to follow the game on his phone. I'm on the edge of my seat in Japan, bugging Soya to keep checking his phone. Great to see the Hoos take an early lead and continue to score runs throughout the game. Looking forward to coming home and actually watching on the television!

 This morning before leaving for Jingu stadium, I woke up around 6:00 to get myself ready to go and get my final things packed up. With all the awesome things I bought, my suitcase barely shut! Luckily the Fighters are shipping my luggage for me, rather than bringing it with me and charging extra for 50+ pounds. It had to be over that limit!

 I make my way downstairs to head out, saying goodbye to the head guy of the dorm. Got my last look at the place and facility, then took the taxi with Soya to the station. This is the first time I get the chance to ride the trains in the morning, which apparently gets really packed! It did get packed, but wasn't as bad as the one trip last week in the evening.

 We arrive to Jingu stadium to meet with the scouts behind home plate. The weather today was overcast with chance of rain throughout the day. Thankful for no blazing hot sun beating down as we are here for about 5 hours, and I am also wearing a suit.

 Today is the start of the final tournament for college baseball here in Japan. It is set up very much like the march madness in basketball, but only 26 teams and two brackets, leaving a few teams with buys in the first round. Today in Jingu stadium there are four games: 9:00am, 11:30, 2:00, and 4:30. Yes, the next games start two and half hours after the previous game. The pace is much quicker and they did stay on time with the schedule! Each team would take a 6 minute infield/outfield warmup on the field, then start the game.

 The first game was 0-0 going into the bottom of the 9th, a 1-out triple, hit by pitch, then a high bouncing ball between the first baseman and second baseman allows the run to score to end the game. The losing team was clearly better in my opinion, but did not capitalize we they had their opportunities.

 The second game was the opposite, the better team in my opinion took the lead early and continued to score. It was 6-0 going into the bottom of the 8th, home team winning and up to bat. They bunt the lead off runner to second base, which in my opinion I did not think was necessary with a 6-0 lead in the 8th and needing only 3 more outs. The next guy hits a single to right field, scoring the runner from second. The game ended right there at 7-0 through 8 innings. Soya and I looked at each other very confused. Apparently it's a slaughter rule? We still aren't sure, but I am taking a wild guess that if the team is winning by 10 runs after 5 innings,  9 runs after 6 innings, 8 runs after 7 innings, and 7 runs after 8 innings, it is ruled a slaughter rule and the game is over. I will ask about this when I come back to Sapporo.

 The third game started out with a 5 run top of the 1st inning, then a continuation of dominance by the visiting team throughout the game. We had reached our time to leave the stadium in order to make it to my flight, so we made our way to the station. From here, nothing too exciting as we took one train to the next, eventually getting to the airport. From here I said my thanks and goodbye to Soya for my experience here in Kamagaya, made my way through security (which is very flexible and not nearly as strict as the states), and time to relax before getting on the plane to Sapporo!

 I waited patiently until it was time to get on the plane, evaluating my experience I've had here in Japan. I could think about was how amazing this experience has been and how lucky I am to be a part of something very few get to experience even when traveling to Japan.

 I get on the plane which is the same as my previous flight when the team traveled here to Tokyo. Seating arranged in a 3-4-3 line, myself sitting on an isle seat in the middle four section. This plane had a couple televisions above the isles, again showing video of take-off and landing. Once in the air, they also showed video of a birds eye view of what we were flying over. I am okay with flights, sometimes I get a little terrified. For some reason, seeing the video and feeling turbulence and other things made me freak out a little. I did sleep for about an hour of the hour and half, but it definitely was not a comfortable sleep.

 We land nicely, make my way off the plane and meet up with Ken. He was awaiting just as he was when I first arrived to Chitose in May. One of the trainers had been on the same flight as me, but I had no idea and wasn't told. He joined us for dinner in the airport, having what I believe was called "tendo." Was a mixture of tempura and sashimi, which was so good! There was so much food, and very good. Another thing we ordered was corn tempura which is only in Hokkaido, very sweet, and very good. Makes me want to try and make it myself when I am back home!

 After dinner Ken drove us back to Sapporo, again about an hour away. Starting my day at 6:00am, busy day and not a very comforting flight, I was really exhausted and fighting to stay awake. We make it back to the dorm to unpack some stuff and get some needed sleep to prepare for another game/day in Sapporo!

Day 28 Sapporo / Game 12

 Now that I am back in Sapporo, I get to sleep in a little bit before heading to the stadium for the day. Breakfast at 10, but no more 20 second team stretch. Leave for the stadium at 11, get changed into my Fighters gear, and say hello to everyone. I had seen just about everyone in Yokohama for the two rain outs, but it is always good to see them again and have a few conversations with the players and staff.

 Before early ground ball work with a couple infielders, I get the chance to meet Hideo Nomo's son. We both helped the infielders today, receiving balls at first base and second base. Afterwards we went back into the office where we hang out, which I had to show him the picture of me and his father together during spring training at Dodger Town about 13 years ago. I assumed he probably gets that kind of thing a lot, but I had to show him. He thought it was really cool and we shared some laughs and fun stories. He grew up here in Japan, then went to a small NAIA college to play ball in the states. He's had some interests from some big league teams in the states to be their interpreter, but he has chosen not to do so yet. I think he wants to find the right situation/team and the right location. He's spending time with the Fighters to see how their organization works and to see what could come of it.

 Just before the start of batting practice I had mentioned to one of the interpreters that before I leave I would really like to take some ground balls, but I don't want to get in the way of the players getting their work done. There was just enough down time today before batting practice for me to get about 5 plays at second base. Although it was short lived, I fielded the balls cleanly and made good throws. I did feel a little pressure to do well even though there are no expectations as I am just an intern. I'm hoping in the last few days I can go over to shortstop and throw across the infield and make some tough plays!

 Batting practice was the same as always, spending time with the fungo hitters and playing catch with some players. I also caught a few throws from a couple outfielders as they were in the right field corner working on their one hops as if throwing to the plate. One thing I couldn't get over towards the end of batting practice was the opposing teams batting practice apparel. We are playing the Yomiuri Giants, who we played in Tokyo, and they were wearing these light blue uniforms. Not the Carolina blue, more like halfway between Carolina blue and white. Throw in some orange lettering and numbers and you have an ugly looking uniform. But they are like the Yankees here in Japan, they win titles and have a lot of money, so they can do as they please.

 After batting practice Nomo's son and I ate some lunch, then sat threw a pitchers and catchers meeting, then a hitters meeting. Both not very long as we had played them recently, but valuable information to prepare for the game. Between the meetings and the game I spent some time chatting with some players, catching up on the latest things here, also learning a couple things here and there.

 For the game I had the opportunity to sit in the bullpen with the relievers and one of the interpreters. Ohtani was starting for us tonight, the future MLB pitcher who throws between 98-100. To start the game we sat back in the locker room as most of the relievers don't get dressed until about the 3rd inning. At the start of the 4th inning we walked into the bullpen which is behind the dugout. There is one television by the three mounds where the pitchers sit, then another television by the three home plates for the two bullpen catchers and myself with the interpreter.

 Guys in the bullpen back in the states have been known to be strange beings, carrying very strange rituals throughout the game. Here there aren't as strange, but they have their own things they go through. For one, I could not sit with them as I was not a pitcher. I initially sat in one of their chairs and was politely told to move as I should definitely not sit there. Once the pitcher makes his last warm up pitch to take the field, he is handed a fresh bottle of water from a player, takes a sip while the rest of the guys stand there clapping saying things like "here we go," "go get em," etc. In English! After a small sip of the water, the rest is then poured behind the mound, then we all sit back down to watch the game on the televisions. During the game I carried some conversations with the bullpen catchers, relaxing and having a good time getting to know them and telling stories of my experiences as they had many questions about the states and what I had accomplished. Was a fun environment and I really enjoyed the experience.

 Unfortunately we had lost the game by one run. We had the chance to win, but did not take advantage of opportunities. We are now 0-3 against the Giants, going into our final game tomorrow against them. Hopefully we can pull off the W.

 We get back to the dorm around 11 for dinner, then get some sleep for another day at the dome tomorrow.

Day 29 Baseball Academy

 Today I thought would be just another day at the ballpark, going through the same routine. I arrive at the stadium, change into my Fighters gear, then find out I am going to the indoor facility with a couple former players to join them in an Academy where young players in elementary school take part in a short hour and half clinic. I do not leave until about 2:30, so young Nomo and I help the infielders again at 1:00. Also just before batting practice they had optional early hitting on the field, which I shagged during that time. Just before stretch, a reporter approached me and asked how much longer I am here for. She also asked how my experience has been and the things I have experienced. Still at times I did not understand what she was saying, so I felt a little lost. Other than those few times, it was a smooth conversation.

 Once the team began stretch, I went back into the clubhouse to gather my things and head to the indoor facility which is right next to the dorm. After the academy finished, I was told to just stay at the dorm for the remainder of the baseball game instead of traveling all the way back to the Dome.

 For the academy, there were two sessions of about 12-16 kids each. The first group had 8-9 year olds, the second group was 10-11 year olds. As the players arrived for the first session, one player asked the coaches if he could play catch with them. They said they couldn't, so the kid asked me. Surprised he approached me as I'm sure he didn't think I knew Japanese. I kindly said yes and enjoyed playing catch, tossing some fly balls, and doing some simple tricky things that always puts a smile on their face and in awe of how did that happen.

 Just before stretch, while waiting for the last few to show up, we played a game of tag. Two players started out as the taggers, wearing their hats backwards. If you are tagged, you turn your hat backwards and try to tag the players with their hats forward. Of course I jumped in to play, running around and being an eight year old again. Fun stuff!

 The players line up together facing the coaches, take their hats off to bow and say "yoroshiku onegaishimasu." This is something that is said all the time when first arriving somewhere and greeting people. It's another way of saying good morning or good afternoon.

 We start with a quick warm up, then they play catch. Before starting their warm up they take their hats off again and greet their partner, then begin throwing. There was one kid in particular that had great mechanics and hit the chest of his partner every time. Once they finish throwing, again they take hats off and bow to say thank you.

 We then worked on ground balls and fly balls. Basic fundamentals, but all really great stuff that should be taught to that age group. Japanese players even at a young age are very fundamentally sound, mainly because they focus on that in their practice. Something we've been lacking in the states over the more recent years. With travel ball starting at such a young age, the youngsters in the states aren't learning basic fundamentals nor really learning the game. They just go out and play 100+ games a year, get burnt out by the time they are 12, then play another sport.

 I did not do very much through the first session, mainly just listening to the instruction and trying to pick up on some different ways of teaching. We covered ground balls, fly balls, then they hit some balls off a tee. At the end the coaches had me hit some off the tee for the kids.

 The second session, the kids were a little older. One player in particular was a talker. He spent a lot of time talking to the coaches and myself while others were showing up. He was telling me about all the things he knows in English and about the states. His father is an English teacher here in Japan, so I talked to him briefly. Some other youngsters also spoke very little English and we're excited to use this opportunity to speak to me.

 This group was a little more advanced, therefore we started with baserunning. Teaching the proper way to run from home to first, as well as rounding the bag on a single. All the same things we teach except the way you hit the bag when rounding first. Instead of hitting the inside corner, they try to put their whole foot on the front part of the bag to help cut the corner a little tighter. I believe that doesn't make much of a difference, but the bases here are a little more puffy and taller so it would be easier than hitting the inside corner.

 After baserunning, they went through some ground ball exercises. One of them was the same "two-man" drills we do in the states, being about 10 feet away and rolling the ball back and forth. We had an odd number so I jumped in with one of the players. Afterwards, they split into three groups and I hit fungos for one group. Then half the players went to shortstop to field and throw across the infield to first base while the other half returned the throw to the fungo hitter from third base.

 That wrapped up the academy for the day. I enjoyed the experience, especially seeing how they run it comparing to how I would run camps in the states.

 One thing that is different here in Japan compared to the states are the baseballs. Here, they use rubber balls for little league and junior high. Once they reach high school, they change to real baseballs. Apparently for the kids who play in the little league world series, they use real baseballs. The rubber balls have seams on the ball like a baseball, but obviously it is all one piece of rubber. They are also a little smaller and lighter than a baseball, but safer for the kids. They did have a tough time with the ground balls on the turf as the second hop would skip very fast and most of the time would fly right by them.

 Once the academy was over, I walked back to the dorm to change and watch the rest of the Fighters game. Unfortunately they were down 6-2 in the 6th when I started watching. The Giants tallied a few more, handing us the loss for the night. Before going to bed I enjoyed some dinner at the dorm just like every evening after a game. For dinner we had sashimi which is one of my favorites here! Fresh raw fish! Hadn't had that here at the dorm since the first week, so I was very excited for this!

 After dinner I went back to the dorm to get some sleep for an early start to my final off day in Japan.