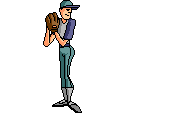 Keith's Blog from the College World Series in Omaha
Prolog:

Before I get into the trip to Omaha, I want to share a little bit of what the days before were like around Charlottesville and a little bit of the heart wrenching 9th inning of game three of super regionals.
The 9th inning: There's never been a feeling in my life of coming from the lowest of lows to the highest of highs in such a short time span. We were in the dugout with 2 outs and 2 strikes in the verge of tears, to jumping onto the dogpile between the mound and first base after a walk off single. It's almost impossible to describe the feelings in the dugout, but I'm sure you can imagine the feeling of having the most incredible season come to a sudden end just as it did last year, which then turned around in a quick second to heading to Omaha!

The next couple days around Charlottesville were just full of energy. Everywhere I went, there were people talking about the 9th inning, and it was very cool to stand there next to them and listen to their words and feelings and to understand how passionate our fans are and how much it means to them. It's like they really are a part of our team. There would be a few times that someone would recognize myself and we'd talk for a few minutes, but it was just amazing how happy those people are for us and if there was a way to bring all our fans with us, it would only make this experience that much better!
Thursday, June 16, 2011
Omaha – Day 1

We're back!! There's nothing like a trip to Omaha and a chance to win a national title for the second time in three years of my college career. And what better way to do it than in a brand new stadium!

The day began with a 5:45am alarm to finish up the last bit of packing before we head to the Charlottesville Airport for our charter plane. You would think at around 6:30am a group of college guys would be tired and not very happy to be up that early, but you would never had guessed from the look in our eyes. Every guy was full of energy and excited to get out to Omaha. Once we arrived at the airport, we literally get off the bus and ran through a quick security line and hopped right onto the plane. Unfortunately due to a greater number of people (media, members of the athletics department, etc.) this year the plane didn't have the huge leather seats and poker tables in the back like two years ago. Instead we had the typical commercial airplane of 120 seats, but each of us was able to have all three seats in the row which I could have laid across. There was nothing too exciting about the flight other than being able to see the flood in Iowa right as we were about to land. It was amazing how much was under water and to see cars drifting over open land.

At roughly 10:00am we landed in Omaha, where we were welcomed with a charter bus with a sign on the side saying "Welcome Virginia." This experience so far was just as I expected from my previous experience, but I knew there is more to come and I was very excited!

Instead of heading straight to the hotel, we made a quick stop to the new stadium. The stadium is unbelievable!! I don't know how to really describe it, but it's huge! The field looks perfect, and the seats are all dark blue with a big screen in right field. It's a major league park but minus 20,000 seats. I stood behind home plate for a few minutes and tried to imagine the stadium packed and playing on the field, but I guess that will have to wait until next week. We were limited with time due to a scheduled practice in the afternoon, so we drove to our hotel approximately 25minutes from the stadium. The hotel looks old and not as nice as our hotel two years ago, but you're quickly mistaken once you see the inside. As you walk into the lobby, you notice it's a big open area and the rooms are wrapped all the way around the outside and a restaurant sits in the center of the hotel along with a few trees and four glass elevators. The biggest difference between the hotel this year compared to two years ago is the room. This room is as big as my apartment! You walk in and there's a living room with a pull out couch and a really nice television. Attached to the living room is a small size kitchen with a full size refrigerator, and then leads into the bedroom with two doubles along with another really nice television. And of course the bathroom is fairly small, but serves all the needs. I think the best part about this room is the fact I get to share it with my teammate Stephen Bruno. He unfortunately tore his hamstring during the regular season and cannot play/dress out for the games, but serves as a manager. The best part of having him as my roommate is that this is his first time coming to the CWS, so it's all new to him which makes it more exciting!

Once we unpacked our things we ate lunch in the hotel as a team and a few employees of Nike came in to share some things with us. They handed each player a duffle bag full of fresh Nike gear: custom CWS cleats, sneakers, a custom CWS hat, CWS t-shirt, and a couple wrist bands. There's nothing like getting free gear, but we understand we are very fortunate to have this opportunity.
Although we had already had a long day of traveling and a small piece of excitement, it was still only 2:00 and time to take care of business at practice. We headed to a local high school field which had a small stadium like atmosphere which was as nice as a few college parks we've played in. It was important for us to get some good work in and to work off the long travel so we can be ready to play Sunday. For our workout we had our typical batting practice followed by 4innings of intra-squad which started out slow, but the intensity and focus got better as we approached the end.

After a successful day on the field for about two and half hours, it was time to get a big fat Omaha steak in our bellies! As a team we drove to a steakhouse called Anthony's where I enjoyed a 14oz. Whiskey Ribeye!
The rest of the evening consisted of getting to bed and thinking about the exciting and very busy day ahead of me!
Friday, June 17, 2011
Omaha – Day 2
For those who come just to experience the games here in Omaha, you're missing something special about tonight which is the opening ceremonies.

The day started with a typical team breakfast in the hotel which consisted of the normal hotel breakfast. Usually college students aren't typically morning people, so most of us go back to bed after breakfast which we were fortunate to have roughly an extra hour before we had to leave for our practice in the new stadium. We arrive at TD Ameritrade Park at roughly 12:00pm for our team picture in front of the famous statue which was recently moved from Rosenblatt Stadium to the new stadium. And if some of you aren't aware, Coach O'Connor stands as one of the models in the statue from his time at Creighton University. It was fun to walk from the bus to the front of the stadium because there were tons of people standing around and excited to see the team! There were quite a few kids wanting autographs, but unfortunately for them we were on a tight schedule and had to head up to the suites behind home plate for our head shots.

When we were told we were getting our head shots we thought it would be just a quick picture, but instead each of us were put on the spot with some quick questions in front of a camera which will be played during our games. If I hadn't been one of the first, I would have known what to expect and not felt too much on the spot with the question/answer session. With a big light and camera in my face, they asked me to say something to my dad for father's day as well as saying something to the fans. It happened so fast I didn't have time to think about what to say, and with some nerves I don't know how well it turned out. I guess that just makes it more interesting and shakes the first couple nerves out of my system.

At roughly 12:40pm we headed down to the field for our team practice. Each team is allowed 50minutes on the field, so most teams use the time for batting practice. Our batting practice usually takes about 40 minutes; therefore we squeezed in a quick coach pitch scrimmage to get some live reads off the bat. It was very fast pace, but it was great to get out there and get a good feel for the field. It was kind of funny during the coach pitch because the field crew was very strict about not having the infielders go onto the infield grass, and we had to leave all the screens on the field so there wasn't time wasted for the next team. Speaking of the grass, it was thin/long cut grass which looks to play pretty consistent, and the dirt reminded me of Florida infield dirt which has a kind of sandy feel to it which I thought played very well. But I will say, this field doesn't compare to our home field in Charlottesville. Our field crew does an amazing job to make Davenport Field the nicest field conditions of any I've played on.

As we did last year after practice, there was a team signing session in the concourse of the stadium for the fans in attendance. They had our name tags on the long table that was alphabetical, which being a 'W' meant I was on the end. Being on the end is where you do not want to be during autograph sessions because by the time that little baseball gets to you, there's no room to sign! Following the signing session, we headed back to the hotel to shower and get ready for the opening ceremony.

Dressed in our brand new Rawlings polo shirt that we got in the hotel, we met with all the teams and had a bar-b-q just outside the stadium which consisted of ribs, chicken, green beans, and mashed potatoes. All of which were fantastic! With a little down time between dinner and the ceremony, some of the guys chose to walk through the fan zone which looked like a carnival. There were many different games for the kids such as wiffle ball, pitch speed contest, football combine obstacle course, etc. With the place packed with people, somehow I ended up running into my dad, which was the first time seeing him here in Omaha.

At about 8:30pm we began the opening ceremonies. All the teams had to stand behind the stadium in center field before each team was announced to walk onto the field. In center field there was a small tunnel for us to walk through just like football teams do when they run out onto the field before their games. That moment of being in the tunnel was pretty exciting and just about every guy had their phones and cameras out ready for the walk on the field. They announced a little bit about the team's success during the season, and then call us out to the field with a song in the background and highlights playing on the big screen! Two people working the curtain over the front of the tunnel
opened them up and the stadium was packed, and the cheering gave me the chills! It was so incredible! I was so caught up in the moment I couldn't even tell you what song was being played for us. We walked from center field to the first base line where we all sat together right next to Texas A&M. There wasn't too much excitement after that until the four guys parachuted out of a plane onto the field, followed by the singing of Martina McBride, who walked onto the field to sing God Bless America. I was very impressed by how incredible her voice was! Once she was done the lights went out for the fireworks! I wasn't very impressed by the fireworks because they basically just went off to the beat of the music and the choice of fireworks weren't too thrilling. I was just waiting for the finale to get a video, which was awesome and overwhelming as should all finales!
Once the ceremony was over we headed back to the hotel for bed. At this point I was ready to get back out on that field and play, but that still has to wait until Sunday. We have a short practice tomorrow and have a few things to do as a team, so I'm definitely looking forward to another fun and busy day!

Saturday, June 18, 2011
Omaha – Day 3
Today wasn't as busy and non-stop as the first two days here, but there were still plenty of new things to experience and a lot of great people to meet.

The day started with some showers which pushed our practice back a couple hours, which meant we had some time to go back to sleep after breakfast. At roughly 10:00am we headed to facility called Boys Town. Once we arrived, the head coach spoke to us about what exactly Boys Town was. He explained it was a high school for kids who were once caught up with drugs, alcohol, anger issues, etc., who are sent here to better their lives and get an opportunity to play sports.

For our practice we started with what we call "defensive fundamental." The infielders do a square drill which is about 10-15minutes of organized ground balls, the outfielders work on fielding groundballs and fly ball skill work with Coach O'Connor in the outfield, and the pitchers did their work for the day with Coach Kuhn. Once we finished our fundamental we split the team up, the starters vs. the reserves, and did a 20minute bunt scrimmage. Cal is a great small ball team and should try to put pressure on us with bunting, so it's necessary to brush up on some bunt scenarios for tomorrow's game.

Unfortunately the field wasn't in too great condition due to the rain over night, so we bussed to a local hitting facility for some batting practice. I don't know the name of the facility, but it was huge! South Carolina was practicing on the main level as we walked in and we headed to the upstairs level where there were four open cages. Each cage we did something different: hitting off tees, tracking pitches, normal batting practice rounds, then some situational hitting. It was a very short but productive day of practice.

Every team here in the World Series has a sponsor who is there to provide anything the team needs to be able to perform at the highest ability. Because we didn't play today it was important for us to spend some time with our sponsor, The Optimist Club. It was a great opportunity to meet some great people who are here to support our team! Each player sat at a table with a few members of the club, enjoying some hotdogs, burgers, and even some steak! Before we finished up, we spent about 30minutes signing autographs for all the kids and gave a big thank you for their support of our team.

Our day was done with things that were scheduled, so the team decided to go to the park and watch a few innings of the UNC vs. Vanderbilt game. I thought this was a great opportunity for the new guys on the team to get an idea of what it'll be like playing in front of 20,000+ fans. Fortunately for myself, it was a great opportunity to spend some time with my father who was in attendance.
Later that evening my father picked me up from the hotel and we headed back to the field for the second game of the day, Texas vs. Florida. Unfortunately we were unable to get in due to general admission tickets being first come-first serve, and getting their late required too much waiting outside the stadium. So we decided to head to a couple local bars to watch the game. One bar we chose to eat at was called Barley's. My father had a grilled cheese burger: two grilled cheeses stacked with a burger in between, which he said was amazing!

Due to our game the next day, it was important for me to get back to the hotel and get off my feet. I am looking forward to the opportunity to play in front of 20,000+ fans, as well as getting that first W out of the way!
Sunday, June 19, 2011
Omaha – Day 4
It's been a couple of long and busy days here in Omaha, but today is the day I've been waiting for. It's the beginning of our run in the college world series as we take on California.

The day started with a wakeup call around 8:00am for breakfast in the hotel before we headed to the field for batting practice. Because we are the first game for the day, we are fortunate to take batting practice on the field before our game. At roughly 10:30am we arrived at the stadium where fans were lined up around the stadium waiting to get in for a great seat for the game. I think it's amazing how these passionate fans are willing to stand around this early before a game which doesn't start until 1:00pm.
Batting practice went just as expected, then was followed by Cal's batting practice where we sat inside the locker room to relax and eat a subway sandwich. Everybody does something different during this down time, and for me I try to get off my feet and visualize some situations in my head which could potentially come up in the game so I'm not caught off guard.

At roughly 1:10pm our game had started. Some people tend to be a little nervous which is understandable when you're thrown on the field in front of 20,000+ fans, but I was surprised to not feel nervous at all. I guess a little experience and excitement took away those nerves. The game started out with six scoreless innings on both sides. We had multiple opportunities to score some runs, but couldn't quite execute to get the runs in. We reached the bottom of the 7th inning and I was leading off the inning. Although I didn't do too well my first two at bats, it was important to get the inning started and get on base. I was fortunate to get a fastball over the plate for a base hit. Followed with some quality at bats behind me, I was able to score our first run in the World Series. We end up with a 2-0 lead after seven innings, and then followed up with two more in the 8th. We end up giving up an unimportant run in the 9th inning and get the win 4-1!

Following the game, I was fortunate to be asked to join the press conference after going 2for4, a run, and a RBI. With Coach O'Connor and three other players, we sat on a long table in front of a few bright lights, cameras and roughly 50 reporters. I knew what to expect from experiencing it two years ago, so it was easy to relax and focus on answering the questions from reporters.

Once I got back to the hotel to shower, my dad picked me up for dinner. We met with my girlfriend Melissa and her family at the Granite City Food & Brewery where I enjoyed some pork chops. It was great to spend time with everybody especially with such a busy schedule. For desert we drove to Krispy Kreme to enjoy a donut before heading back to the hotel.

Although the game started out slow, it was great to get some momentum going late in the game, and hopefully we can carry that momentum on to our next game on Tuesday! Now it's time to relax in the room, get off my feet, and enjoy the win!
Monday, June 20, 2011
Omaha – Day 5
Being a part of such a tight knit group of players, you'd think we know all the family members as well. Today I was fortunate to meet some family members tonight which I had never met before.

The day began with our typical breakfast in the hotel, but a nice surprise was waiting for us. Employees of Rawlings had brought in a few boxes of t-shirts where each player was given three shirts, along with a Rawlings keychain.

Following breakfast we headed to Creighton University for our team practice. Because we had just played a game and have a game tomorrow, the practice was pretty light compared to a typical day on the field. We began with another defensive fundamental as we did two days ago. We then had a few pitchers who needed to face live batters for their work, so the nine starters did a 30minute hitting circuit in the cages while the reserves got a few live at bats. After practice there were a few interviews needed for the media and I was fortunate to have the opportunity to speak for a few people after my quality day for the team in the game yesterday. Once we got back to the hotel, I was asked to do an interview with the voice of the cavaliers, Dave Koehn, for a radio station which is to be played before our game tomorrow.

After a few hours of relaxing in the hotel, the team headed to one of our teammates houses here in Omaha for a bar-b-q. We enjoyed some dinner while also meeting some family members of which I had never met in my time here at Virginia. It was also very nice to be able to spend some more time with my dad and brother.

Once we got back to the hotel after the bar-b-q, it was time to get some rest for a big day tomorrow. We have an opportunity to be in a great position in the World Series with a win tomorrow, so it's important we are all well rested and focused to defeat those Gamecocks!
Tuesday, June 21, 2011
Omaha – Day 6
The great thing about World Series play is the fact that you can lose one game and still have a chance at winning the title. After a laid back day of practice and a relaxing evening yesterday, we finally get to our second game where we face off against South Carolina who attempts to win back-to-back World Series titles.
The day started with the same team breakfast at 9:30am followed by some down time to relax before we head to the field at 3:15pm. During that time I enjoyed going back to sleep for a little bit and getting some lunch from the hotel. There really isn't anything too exciting about the daytime before a night game, and it's important to save the energy and focus for the big game.
Because Texas A&M and California play the elimination game at 1:00pm, we didn't get the chance to take batting practice on the field. Instead, we squeezed everybody into one cage behind the dugout which had some room next to the cage for some soft toss and/or tee work. During this time the pitchers relax in the locker room and watch the rest of the A&M vs. Cal game and spend some time looking over some scouting reports on South Carolina. I don't know exactly what that consists of, but I can guess they look at some hitters and talk about our plan of action on the field.
Due to some bad weather in the area our game time was pushed back an hour and half to 7:30pm. During the rain delay a few guys noticed a familiar face behind our dugout. It was Peter Dante, an actor in just about all of Adam Sandler movies: the quarterback in The Waterboy, and the bum in Mr. Deeds. After a few moments of back and forth talk, he did a couple memorable parts from those movies which ensured it was him. Following the game, he had given a shout out to the team and in particular Jared King on twitter for Jared's reenactment of one of his parts from The Waterboy.
With Will Roberts on the mound, there's always a good feeling knowing he's going to hit his spots and throw strikes which results in a bunch of plays in the field. Unfortunately South Carolina took advantage of his high number of strikes and hit him pretty hard, resulting in some early runs. And with a few mistakes in the field which is unlikely of our team, they grabbed some early momentum which carried throughout the rest of the game. Sometimes when you start to fall behind, you tend to try and do too much at the plate to grab that momentum back and get the team rolling, but when we had opportunities we couldn't find that extra hit to break it open and get back into the game. We got hit with the loss, but the World Series is double elimination so we're still alive and have some work cut out for us.
The crazy thing about this game is the best team doesn't win every time. We clearly didn't show South Carolina what kind of team we are, and fortunate for us we have an opportunity to play California again and prove to the country that we are the best team.
We have an off day tomorrow, so it'll be good to regroup and have a great day on the field for practice.
Omaha – Day 7
After the tough loss last night it was a little difficult to get a good night's rest, but it's important to throw that game out and get the new day started with a great day's work on the field for practice at Creighton University. At roughly 12:45pm we began our defensive fundamental followed by batting practice. After a game of not handling the baseball in the field, one would expect to do some situational defense and work on the things we made mistakes on during the game. But as a player I felt like if we focused on those negative things in practice and tried to fix them, it would show a sense of panic or discomfort which isn't needed. We all understand the mistakes we made and there really isn't anything we need to do to other than learn from those mistakes and understand to slow down the game in pressure situations and just focus on handling the baseball. I guess the coaches felt the same way due to a very short, but productive practice.
Unfortunately I had to say goodbye to my brother during practice, but my dad and I was able to grab a quick lunch at the a burger place called Rock star Burgers.
Once my dad dropped me off at the hotel, I said my goodbyes and got off my feet and watched the UNC vs. Vanderbilt game in my hotel room. Unfortunately for the ACC, UNC had lost and was eliminated which leaves us as the only team in the ACC left to win the title.
Although our game tomorrow doesn't start until 6:00pm, it's important to get to bed early and draw some situations in my head which could come up in tomorrow's game so I'm prepared to battle the Golden Bears for a second time.
Thursday, June 23, 2011
Omaha – Day 8
There's nothing like letting it all out on the field, scrapping, battling, and showing who the best team really is while facing elimination.
With just about the same routine as Tuesday's pregame, I changed it up a little with a lunch at The Drover with my high school coach Scott Rowland who made the trip to experience the College World Series. I usually try to eat a club/deli sandwich before a game, but decided I needed to get something different since we had lost to South Carolina on Tuesday. I ended up getting the special for the day: A Whiskey Prime Rib! Coach Rowland told me the prime rib is giving me a guaranteed 3 hits and a W. We got the W, but I was only able to get two hits, but sacrificed two at bats for the team which is just as equal / important than a base hit.
We started the game on time tonight as we had some great weather! The game was going just as we wanted, Wilson throwing a gem as he has all year, the defense playing solid behind him, and the offense having one quality at bat after another. We were definitely playing Virginia baseball!
From an individual standpoint, the prime rib did me well. Going 2for2 with two sacrifice bunts, a RBI, and two runs scored got me another press conference at the conclusion of the game. Apparently the press conference was shown on television after our game and my family back at home got a chance to watch. I got a phone call after from my sister who said my niece and nephews were very excited to see me on TV, and that they thought I looked nervous but did well. There's really no way to describe the feelings and nerves that go through your body when you're sitting in front of a big group who ask you questions in front of big lights and cameras, but it's an experience I'll always remember and enjoy.
It was great to get another win in the CWS, but there's no satisfaction from this team and we know there's a lot to prove to the Gamecocks tomorrow night when we get the chance to show them how tough we are and that we are the best team in the country.