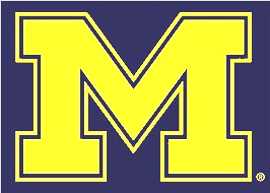 ---
---
Visit us on Facebook!
---
2018 Tommy Dell Novice Tournament
January 14, 2018
****8th ANNUAL TOMMY DELL NOVICE TOURNAMENT****
 
Click Here For Registration Form
A tourney to celebrate Tommy Dell and the lives he touched!!
Date/Location:  14 January 2018; Manchester Valley HS, 3300 Maple Grove Road, Manchester, MD 21102.
*This tourney is for 1st & 2nd year novice wrestlers, and is limited to the first 275 entries.*
Weigh-ins:  7:30-8:30 am.     Wrestling begins at 10:00 am.
WEIGHT CLASSES
 Bantam (7 years old and under):  40, 45, 50, 55, 60, 65, 70, 80, UNL
 Midget  (8 and 9 years old):  55, 60, 65, 70, 75, 80, 85, 90, 95, 100, UNL
             Junior (10 and 11 years old):  65, 70, 75, 80, 85, 90, 95, 100, 107, 115, 122, 130, UNL
              Intermediate (12 and 13 years old):  75, 80, 85, 90, 95, 100, 107, 115, 122, 130, 140, 150, UNL
Format:  Six man brackets, seeded at random, with full wrestle-backs.  We reserve the right to group weight classes.  All matches will be 3, one-minute periods, with one-minute OT, followed by 30 second tie breakers.
Awards:  Trophies will be awarded to all six places!
Pre-Registration Fee:  $20.00/wrestler if registered prior to 9 Jan 2018; mail bottom-half of this form and a check made payable to "North Carroll Recreation Council" to:  Doug Dell, 975 Sullivan Road, Westminster, MD 21157 to pre-register.
Fee for Walk-ins on Day of Tourney:  $25/wrestler.
INFORMATION:   Jason Myers: 410-913-9563: jkmyers01@yahoo.com
                                Andy Kiler:  443-244-0276: apkiler@yahoo.com
There will be refreshments on sale throughout the day.  Due to school regulations, there will be no smoking on the property, and no food or coolers will be allowed in the gymnasium.  We ask that coaches and parents be responsible for their wrestlers at all times.
--------------------------------------------------------------------------------------------------------------------------------------------
WRESTLER's NAME________________________________             TEAM Name: ______________________
GROUP:  7 & UNDER    8&9    10&11    12&13   WEIGHT CLASS ________   ACTUAL WEIGHT_______
DATE OF BIRTH:  _____________________                      PHONE NUMBER:   _________________________                                                        
We, the parents of                                                                                           assume full responsibility for our child in case of an emergency or injuries he/she may incur during the wrestling tournament, held by the North Carroll Recreation Council at North Carroll High School, or while traveling to or from the place of the event.  We also certify that the entrant is a first or second year (novice) wrestler.
PARENT'S SIGNATURE                                                                                  DATE  _______________________                                                   
---
Tommy Dell Scholarship
The Tommy Dell Committee is now accepting applications for "The Tommy Dell
Scholarship."  The purpose of this scholarship is to reward a high school senior
wrestler, who has previously wrestled for the Manchester Wrestling Program, has
consistently demonstrated good sportsmanship in competition, and has maintained
good standing in the school/community, with a scholarship (minimum $1,000) to use
towards their education at a two-year, or four-year institution of higher learning. 
Candidates must meet the eligibility requirements identified in the application for consideration.
Tommy Dell Scholarship Application    
---
Manchester Wrestlers Visit University of Maryland - Meet Coach McCoy
---
Summer Camp with Coach Fittery