2018 Cal Ripken 12U District 1 Tournament - updated thru 6/26
June 26, 2018
---
Modell's SAA Spring Sports Coupon - Save 15% now through April 6
March 15, 2018
---
Top Lumber Bat Demo and Expo - Sat Feb 10
---
SHS - SAA Baseball Clinic Sat Feb 10 and Feb 17 at Widener University
The Springfield High School Baseball Team will be conducting a 2-day Spring Training Clinic for SAA baseball players.  The clinic will be from 6:15pm to 7:45pm on Saturday Feb 10 and Saturday Feb 17 at the Widener University Fieldhouse on the campus of Widener University.  SHS Coaching staff and players will be conducting drills focused on throwing, fielding and hitting.  The clinic is open to SAA members from 2nd grade through 8th grade. Players will be grouped by grade and/or ability as appropriate.  Questions should be directed to shsbaseballboosters@verizon.net. 
There is a $25 fee for the 2-day clinic.  All players must be registered and paid in advance; registrations cannot be accepted at the door.  Space is limited and registration will close once capacity is reached.
Players must wear sneakers - no cleats are permitted - and must bring a glove.  Bats will be available for use if you do not have a bat.  Players should arrive at 6pm for check-in so that the clinic can start promptly at 6:15pm.
Online registration is open at www.leaguelineup.com/ssdcougars
---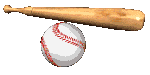 Welcome to 2018 Springfield Baseball!
This is the official site for all SAA Baseball Programs
 

Use "SAA Registration" menu under "Pages" to register and to check registration status
Use "Baseball Programs" menu tunder "Pages" to find out about all SAA baseball offerings
Use individual program menus to get detailed information about each baseball program
Use "Tips" menus for tips, instruction, and ideas for players, coaches, and parents
Use "Polls" to test your knowledge and opinions about baseball
Use "Contact Us" if you have any questions or suggestions about SAA Baseball
Please check this web site for important news, weather cancelations, and changes to scheduled events.  
If information on the web site contradicts information published in the newspapers, emails, post cards,
flyers, please check the date posted and follow the most recent information or contact coach / director if unsure. 
---
New USA Bat Rules coming in 2018 - Demo Day Jan 7 at C&M Sports in Havertown
---
---
"People ask me what I do in the winter when there's no baseball.
I'll tell you what I do.  I stare out the window and wait for spring."
Rogers Hornsby
---
We miss you Harry
---