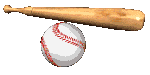 Welcome to 2020 Springfield Baseball!
This is the official site for all SAA Baseball Programs
 

Use "SAA Registration" menu under "Pages" to register and to check registration status
Use "Baseball Programs" menu under "Pages" to find out about all SAA baseball offerings
Use individual program menus to get detailed information about each baseball program
Use "Tips" menus for tips, instruction, and ideas for players, coaches, and parents
Use "Polls" to test your knowledge and opinions about baseball
Use "Contact Us" if you have any questions or suggestions about SAA Baseball
Please check this web site for important news, weather cancelations, and changes to scheduled events.  
If information on the web site contradicts information published in the newspapers, emails, post cards,
flyers, please check the date posted and follow the most recent information or contact coach / director if unsure. 
---
---
"People ask me what I do in the winter when there's no baseball.
I'll tell you what I do.  I stare out the window and wait for spring."
Rogers Hornsby
---
We miss you Harry
---