Express your opinions!!
Are you happy with your league?
Are you happy with your coaches?
Participate in our polls!!
Tell your friends!!
Now here is a couple of real baseball players from 1958
(Chuck Bailey and myself)
---
Site Being Updated Soon
June 8, 2016
Sorry I haven't kept up with the site. But within the next couple weeks I will be updating the site with new articles and helpful hints in coaching. Stay tuned for more exciting info coming soon.

Thanks,

Roger Mears
---
New Board Member
June 23, 2010

Please welcome the newest member to the Board of Directors of the Traditional Baseball Association...Brian Dumire.
Brian has been designated as the Vice President and will help make all future decisions in regards to this association.
Thank You,
Roger Mears, President and Founder
---
Why You Should Be A Responsible Coach
You should be a Responsible Coach because coaches are among the most influential adults in the lives of youth athletes. In conjunction with parents and schools, coaches are key to developing character in our children.

Children who are coached responsibly in sports achieve better grades, are less likely to engage in dangerous behavior, live longer and healthier lives due to improved fitness they carry forward from youth sports. Sports provide the ideal 'virtual classroom' for teaching life lessons, if coaches prepare themselves to become Responsible Coaches.

"There isn't any other youth institution that equals sports as a setting in which to develop character. There just isn't. Sports are the perfect setting because character is tested all the time."

- John Gardner, Presidential Medal of Freedom Winner and Founding Member of Positive Coaching Alliance's National Advisory Board

I felt this was worthy of the front page...Roger
---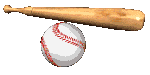 THIS IS A NEW SITE DEVOTED TO THE YOUTH BASEBALL PLAYERS WHO DESERVE THE BEST OPPORTUNITY TO SUCCEED. THIS ALL STARTS WITH THE ORGANIZATION THEY DECIDE TO PLAY FOR AND THE COACHING THEY GET FROM THAT ORGANIZATION. I WILL BE GIVING MY INSIGHTS ON HOW TO MAKE THAT HAPPEN THROUGH BETTER ORGANIZATION AND COACHING. NO MATTER WHERE YOUR CHILD PLAYS HE DESERVES NOTHING LESS THAN THE BEST. YOU ALSO WILL BE GIVEN THE OPPORTUNITY TO PARTICIPATE IN FORUMS AND POLLS IN WHICH YOU, AS THE PARENT(S), CAN MAKE YOUR OPINION KNOWN TO YOUR LEAGUE OR COACHES. PLEASE POST YOUR COMMENTS WITH DESCRETION. ANY COMMENTS MADE USING PROFANE LANGUAGE WILL BE DELETED AND YOU WILL BE BANNED FROM ANY FURTHER PARTICIPATION ON THIS SITE. PLEASE REMEMBER THAT THIS SITE IS ALL ABOUT YOUR CHILDREN. I AM HOPING TO GET REACTION FROM BOTH SIDES - THE PARENTS AND THE YOUTH BASEBALL ORGANIZATIONS. WE CAN ALL MAKE OUR CHILDREN BETTER PLAYERS THROUGH BETTER UNDERSTANDING, LEADERSHIP, AND COACHING. LET'S ALL WORK TO MAKE THAT HAPPEN.
THANK YOU,
ROGER