_________________________________________________________________________________________________
BLL Indoor Training Facility ...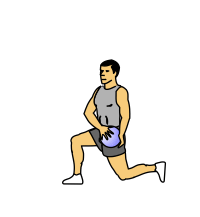 Brick Little League has available to all BLL teams, our very own baseball indoor training facility. The BLL indoor baseball training facility is located conveniently in the building next to the clubhouse at the complex.
It features over 6,000 square feet with 3 hitting lanes, 2 pitching lanes and 2 'soft toss' stations.
Inside, teams can work on hitting, pitching, catching, and can accommodate baseball players of all ages and abilities.
BLL is committed to provide the best instructional accomidations available in a comfortable atmosphere where athletes of all ages and ability can work hard at improving their skills while having fun!
ATTENTION PARENTS ...
By a vote of the BLL Board of Directors and for the saftey of our player members ... parents and family members will not be allowed inside our indoor training building. Parents are welcome to wait in the clubhouse meeting room next door.

Please DO NOT enter the indoor training building without authorization from your child's manager or coach.


ONLY BLL TEAMS ARE ALLOWED IN THE TRAINING BUILDING

This is to protect you and the players. This will also allow our coaches to concentrate on the players.