_________________________________________________________________________________________________
FREE Winter Clinics at Brick Little League
Brick Little League will be hosting free hitting, pitching and catching clinics during January and February in the indoor training center.
The clinics are FREE and open to players who are registered for the Spring 2019 Season.    
The clinics will be for players with Spring 2019 baseball ages of 8 to13 (see attached chart) and will be run by Bob Semerano, co-owner of Big League Talent, LLC. 
Clinics are limited to the first 18 players to sign up and are filled beginning on the weekend prior to each scheduled clinic.  Each clinic requires a separate sign-up and they are conducted each week via email.  Registration commences each week upon receipt of the league email announcing that the respective clinic registration has opened.
Participants must be registered for the 2019 Spring Season to attend.  No early sign-ups for clinics.  No Exceptions!
The clinic dates are as follows:
 1/5/19 - Hitting
1/12/19 - Hitting
1/19/19 - Pitchers
1/26/19 - Catchers
 2/2/19 - Hitting
02/9/19 - Hitting
Session Times For Clinics
Session 1: 1:00 pm – 2:15 pm / Baseball Ages 8 and 9
Session 2: 2:30 pm – 3:45 pm / Baseball Ages 10 and 11
Session 3: 4:00 pm – 5:15 pm / Baseball Ages 12 and 13
Sessions are limited to 18 players per session.
_________________________________________________________________________________________________
FREE Winter Clinics for 60/90 Players
It's BACK!  The Brick Little League Small Group Training (SGT) Program is back for 2019. 
This is a sports specific conditioning program geared towards the baseball player.
Conducted in small groups up to (20) players.
Targeted towards the 60/90 player.
The PERFECT program to accelerate the conditioning of the transitional player eg; "Spring 13's" in preparation for life on THE BIG FIELD!
The PERFECT program for the experienced player looking to up their game with a higher level of conditioning.  
The PERFECT program to prep for the seasonal tryout sessions typically associated with local school and other competitive programs.
The BEST way to get a jump on your competition and a perfect way to complement baseball's five tools. 
The group setting is a perfect way to motivate and promote the team concept.
Sessions run bi-weekly on Tuesdays and Thursdays beginning 1/22.  (14) total sessions in the program. Clinics will run from 8pm - 9pm.
Sports conditioning trainer Jerrell Davis from MacGregor Training, Point Pleasant. will run the sessions. 
Please send an email to clinics@bricklittleleague.com to register for the clinics. 
 *Participants must be registered for the 2019 Spring Season to attend. 
BLL Indoor Training Facility ...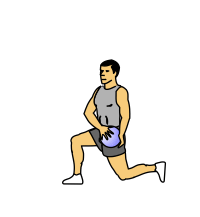 Brick Little League has available to all BLL teams, our very own baseball indoor training facility.
The BLL indoor baseball training facility is located conveniently in the building next to the clubhouse at the complex.

It features over 6,000 square feet with 3 hitting lanes, 2 pitching lanes and 2 'soft toss' stations.

Inside, teams can work on hitting, pitching, catching, and can accommodate baseball players of all ages and abilities.

BLL is committed to providing the best instructional accommodations available, in a comfortable atmosphere where athletes of all ages and ability can work hard at improving their skills while having fun!
ATTENTION PARENTS...
By a vote of the BLL Board of Directors and for the safety of our player members ... parents and family members will not be allowed inside our indoor training building. Parents are welcome to wait in the clubhouse meeting room next door.

Please DO NOT enter the indoor training building without authorization from your child's manager or coach.
ONLY BLL TEAMS ARE ALLOWED IN THE TRAINING BUILDING
This is to protect you and the players. This will also allow our coaches to concentrate on the players.