Fuego Bull Run Finalists, May 2014 (their final outing)!
Fuego Take 2nd Place, WAGS U-19 HS Division, Fall 2013!
Fuego Are 2013 FPYC Liberty Cup Champions!!!
Fuego Earn 2nd Place, WAGS D-5, Fall 2012
Fuego Reach the Finals of the Virginian, Spring 2012!!
Welcome to the home of the
Chantilly Fuego!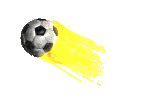 Adios, Fuego
After 13 seasons and nearly 250 games it is time to bid farewell to the Chantilly Fuego.  
For some of you, this has been a brief stopover for a couple of seasons.  But for others this has been a journey that began many years ago and took us from one end of the Mid-Atlantic region to the other, including stops in Broadway, Charlottesville, Stafford, Hershey PA, Prince Frederick MD, Hagerstown MD, and Virginia Beach, with lots of highs and lows in between.  Regardless, all of you have been a very important part of this team and should feel proud of your contribution – and that the Fuego was your home.
While I would like for all of you to have had a few more trophies on the wall, I never wanted the Fuego to be a powerhouse team if it meant sacrificing the things Coach Mark and I thought most important – the ability for everyone to learn, contribute, and have fun.  Looking back, I hope we were able to achieve that. 
I admire each of you for the way you played and conducted yourselves.  You never played dirty and always kept your cool, even when your opponents didn't.  And I am so proud of the way you all competed week in and week out right up to the last minute of the last game, how much you all improved, and how close you became as a team. 
In fact, I have heard many of you say, "We're a family."  And in a lot of ways, that's true.  Many of you grew up together on this team, and others have found close friends here.  I hope everyone felt welcome and appreciated, and that your time as a Fuegan was happy.
Please know that this has been a magical ride for me, and I hope for some of you as well.  I have been a coach for over 30 years but I have never been with a group as charming, fun, engaging, eager, entertaining and tightly knit as this.  You are all very special, and I will miss each and every one of you immensely.
Thank you for the memories, the fun, the camaraderie, the humor, the excitement, the joy, the friendship, and above all, the honor of having been your coach.  I have loved every rainy, sweltering, freezing, agonizing, goofy, crazy, heart-breaking and exhilarating minute of it.
Good-bye, good luck, and please, stay in touch.
Uno, Dos, Tres…FUEGO!
---
Meet the Fuego
The Fuego were a girls travel soccer team from Chantilly, Virginia. We were proud members of the Chantilly Soccer Club and played in the Old Dominion Soccer League (ODSL) and the Washington Area Girls Soccer League (WAGS).

Our goals were simple: to have fun, learn, and grow as a team. We emphasized the fundamentals of the game – passing, foot skills, and teamwork...and above all, enjoying each other and the game of soccer.
 Recent Accomplishments
Finalists! Bull Run Tournament, May 2014

2

nd

 Place, WAGS Division 5, Fall 2013

Champions!, FPYC Liberty Cup, March 2013

Semi-finalist, Hunt Country Classic, November 2012

Tied for 2

nd

 place, WAGS Division 3, Fall 2012

Semi-finalist, PWSI Toys for Tots, September 2012

Finalist, Virginian Soccer Tournament, May 2012

Semi-finalist, FPYC Liberty Cup, March 2012

Finalist, Dulles Indoor Soccer League, Winter 2012

2

nd

 Place, ODSL Division 1, Fall 2011
To see a musical recap of the Fall 2011 season, click on the Fuego shield above.
---
---
Six Seasons, Seven Honors - The Fuego's Era of Excellence
Between the Fall 2011 and the Spring 2014 seasons, the Fuego were among the most successful and decorated teams in the area.  Here are thier accomplishments:
Fall 2011
Second Place, ODSL Division 2
---
Spring 2012
Finalists, The Virginian
---
Fall 2012
Second Place, WAGS Division 5
---
Spring 2013
Champions, FPYC Liberty Cup (in a blizzard)!
---
Summer 2013
Undefeated Fuego lead the the Sun Cup before rain cancels the tournament
---
Fall 2013
Second Place, WAGS Division 3
---
Spring 2014
Finalist, The Bull Run Memorial Day Tournament (their final outing)
-------------------------------------------------
Congratulations, Fuego, on an outstanding soccer career!
And thanks for the memories...
---
---
Fuego Earn WAGS Sportsmanship Award
The Fuego eanred one more honor this past week when they received the Spring 2014 WAGS Sportsmanship Award for the HSD4 division.  They were selected by the other teams in their division for displaying a commitment to fair play and a positive and respectful apporach thier opponents, coaches and teammates.
Well done Fuego!
---
---
This Week:

 **************************************
Thursday, July 31, Pickup/scrimmage vs. the Inferno at Franklin.  Arrive by 6:15
**************************************
Thank you Fuego!  
---
---
FRANKENBALL!


Congratulations Katie for earning Frankenball honors for her outstanding play against the VSA Heat on Sunday and in the Bull Run Tournament overall.
Congratulations Everyone for earning Frankenball honors, as voted by their coaches, for their outstanding play always.

Way to go, girls!
---
---
Fuego are 2013 Liberty Cup Champions!
---
Great Season!

Congratulations FUEGO on a fantastic first season in WAGS, earning 2nd place with a 5-2-1 record! 
---
---
The Fuego proudly display their medals after reaching the finals of the Virginian
To read a recap of the tournament, click on the story in "headline news" to the right.


---
---
The FUEGO are members of The Chantilly Soccer Club, the premier youth soccer organization for travel players in western Fairfax County, Virginia, including the Chantilly, Herndon, Fairfax, Oakton and Centreville areas. CSC is a Travel Only Soccer Club, recognized nationally as among the leading independent club organizations of it's kind, and is ranked in the top 40 girls youth soccer clubs in America for 2009!
Boasting Regional, State, Divisional, and Tournament Champions, the club focuses on developing the gifted soccer player.
CSC is based on the founding principal of independent team creation and growth including but not limited to coaching, player development, and team management.
---
---
Link to our WAGS team page in LINKS
---
FUEGO Fever!

Feel the HEAT!
---

"The one who has the Ball is the Master of the Game"

- Xavi