CYPRESS COMPANIES - BLUE DIVISION CHAMPIONS!!!
SHULTZ, BERTIN, & KURZWEIL - GOLD DIVISION CHAMPIONS!!!
AKRON RIVER RATS - RED DIVISION CHAMPIONS!!!
JUDGE TEODOSIO - SILVER DIVISION CHAMPIONS!!!
JIM & SONS TRANSMISSION - WHITE DIVISION CHAMPIONS!!!
Welcome to the Official Home of
Silver League Softball
---
CONGRATULATIONS TO OUR NEW HALL OF FAMERS
CLASS OF 2019
BILL KNAPP
SKI LAWLER
LOUIE MUNOZ

---
HERE ARE YOUR SPIRIT AWARD WINNERS FOR 2019
 WAYNE SMITH - BLUE DIVISION

TOM DELAGRANGE - GOLD DIVISION
KEN PODOLAK - SILVER DIVISION
EDDIE BERICHON - WHITE DIVISION

JOE MASON - RED DIVISION

---


BROWN'S FOOTBALL POLL
RESULTS
    CORRECT - 34   53%
    INCORRECT  - 30   47%
    NEXT GAME: BYE

---

Anyone wishing to add their team photo from last year or this year to the scroll at the top of the site can send it to me via email in .jpg format.
Also during the season you can send me any pictures you would like added to the Photo Album page in .jpg format.
You never know...at some point you may see yourself scrolling across the Silver League website.

---
NEW "In Memory of" PAGE
September 30, 2019

Wanted everyone to know that I started a new page today on the site. It is called "In Memory of". Please submit to the Web Administrator any players name(s) that have passed as an alumni of the Silver League.
We are all brothers in a game we love to play.
---
Mobile App.
You can now get your league web page on your mobile device. Merely download the app. at m.leaguelineup.com/silverleaguesoftball and make it one of your favorites. Look at your schedule or standings and keep up on the latest cancellations. The app. is free so download it today!!!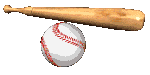 ---
Your feedback on the site is greatly appreciated. Please sign in to our "Guestbook" and leave your comments.

---
Contacting Administrator
Please be aware that I am unable to answer my cell phone during my working hours of 7:30am - 4:00pm. If you need to contact me during this time period either text me at that number or leave a message and I will contact you after 4:30pm.
Thank You...Roger

| | Venues |
| --- | --- |
| | Allerton #1 |
| | Allerton #2 |
| | Allerton #3 |
| | Allerton #4 |
Time Until Poll Ends
Sunday, October 27, 2019 4:25 PM
Signup for Alerts
Get important messages from Silver League Softball by Text & Email