2018 HALL OF FAME INDUCTEES
BUD AXLINE
GARY CARPENTER
GENO FAUPEL
JIM RUBY
Welcome to the Official Home of
Silver League Softball
---

CONGRATULATIONS TO OUR 2018 DIVISION CHAMPIONS


FIVE ON THREE - BLUE DIVISION
KRISTEN SCALISE - GOLD DIVISION
BEEF O'BRADY'S - SILVER DIVISION
AKRON RIVER RATS - RED DIVISION
SHERIFF BARRY - WHITE DIVISION
---

CONGRATULATIONS TO OUR 2018 TOURNAMENT CHAMPS


BUCKEYE CLASSIC - BLUE DIVISION
SCHULTZ, BERTIN, KURZWELL - GOLD DIVISION
TEAM SILVER - SILVER DIVISION
HOWARD HANNA - WHITE DIVISION
 GABE'S MEAT & DELI - RED DIVISION
---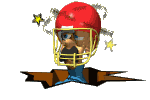 BROWN'S FOOTBALL POLL RESULTS
    CORRECT - 37   60%
    INCORRECT  - 25   40%
    NEXT GAME: BYE
---
CONGRATULATIONS TO OUR NEW LEAGUE REPS
The following individuals have been appointed for the 2019 league season:
Sam Galluch - Gold Division
John Welsh - Red Division
---
RAIN OUT ALERTS

F.Y.I. - For players that have signed up for the rain out alerts - the AM alerts are scheduled for 8:30 - the PM alerts are scheduled for 4:30. If you have not received your alert, at least 15 minutes after the scheduled time, you should assume your game(s) are still on and report to the fields. At that point the games are in the hands of the Umpires.
If you haven't signed up for these alerts you still have time. This just may save you an unnecessary drive to the fields on a rainy day.
Note: Several players have been having issues with signing up for these alerts. If you are still having these issues or are a new player attempting to sign up please email me your name and I will try too work through this process with you. I will need your email address, cell phone number, zip code, and phone carrier. Once I have those you will be sent a code from the site which you will need to send me in order to complete the process. If you do not receive a code I will notify the site support and try to get this resolved.
Thank you...Roger
---

Anyone wishing to add their team photo from last year or this year to the scroll at the top of the site can send it to me via email in .jpg format.
Also during the season you can send me any pictures you would like added to the Photo Album page in .jpg format.
You never know...at some point you may see yourself scrolling across the Silver League website.
---
Mobile App.
You can now get your league web page on your mobile device. Merely download the app. at m.leaguelineup.com/silverleaguesoftball and make it one of your favorites. Look at your schedule or standings and keep up on the latest cancellations. The app. is free so download it today!!!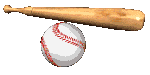 ---
Your feedback on the site is greatly appreciated. Please sign in to our "Guestbook" and leave your comments.

---
Message from your Web Administrator
I wanted to take this opportunity to thank all of the Division Reps (Larry Chimento, Dick Kapper, Mike Crawford, Jeff Sloan, and John Welsh) for reporting their scores to me in a timely manner this past season. Also would like to thank Chuck Lancaster for getting me all the team pictures so I could post them on the site. Without the help of these guys and the board members this site would not be as informative as it was. I enjoyed the challenge and working with everyone my first year administering the site and am looking forward to next year to make the site even more informative to all the Silver League players.
Thank you all for a great season...Roger Mears
| | Venues |
| --- | --- |
| | #1 - Foundation Fields |
| | #2 - Foundation Fields |
| | #3 - Foundation Fields (Backup) |
| | #4 - Foundation Fields |
Days Left Until 2019 Opening Day
Monday, May 6, 2019 9:15 AM
Signup for Alerts
Get important messages from Silver League Softball by Text & Email