Welcome to the Official Home of
Silver League Softball
TWENTIETH ANNUAL SILVER LEAGUE GOLF OUTING

ANYONE WISHING TO REGISTER CAN FIND THE FORM UNDER THE DROP DOWN
"FORMS/HANDOUTS"
COMPLETE THE FORM AND RETURN IT, ALONG WITH PAYMENT, TO TOM KOCH
---

SCOTT ROSSITER - RED/WHITE DIVISION


THOMAS MYERS - BLUE DIVISION

---
BLUE AND GOLD DIVISION MAKE UP GAMES

Make up games will be played at Patterson Rd. fields (fields next to Stonehedge that can be seen from Rte. 8). Games to be played on Friday following a rainout on either Monday or Wednesday of the previous week.
---
RAIN OUT ALERTS


F.Y.I. - For 2019 I am revising the way alerts are sent out. Anyone who has signed up for the rain out alerts will need to go into your account and specify in which division you wish to receive your alerts (i.e. Blue, Gold, Silver, Red, or White). This will eliminate players from getting alerts that do not pertain to their division. For players that have signed up for the rain out alerts - All division ALERT's will be sent at approximately 8:30. If you have not received your alert, at least 15 minutes before the scheduled time, you should assume your game(s) are still on and report to the fields. At that point the games are in the hands of the Umpires. If the Blue/Gold games are cancelled the Silver/Red/White games are cancelled as well for that day.
The AM and PM alerts have been discontinued.
If you haven't signed up for these alerts you can do so at any time. This just may save you an unnecessary drive to the fields on a rainy day.
Note: Several players have been having issues with signing up for these alerts. If you are still having these issues or are a new player attempting to sign up please email me your name and I will try too work through this process with you. I will need your email address, cell phone number, zip code, and phone carrier. Once I have those you will be sent a code from the site which you will need to send me in order to complete the process. If you do not receive a code I will notify the site support and try to get this resolved.
Thank you...Roger
---

Anyone wishing to add their team photo from last year or this year to the scroll at the top of the site can send it to me via email in .jpg format.
Also during the season you can send me any pictures you would like added to the Photo Album page in .jpg format.
You never know...at some point you may see yourself scrolling across the Silver League website.
---
Mobile App.
You can now get your league web page on your mobile device. Merely download the app. at m.leaguelineup.com/silverleaguesoftball and make it one of your favorites. Look at your schedule or standings and keep up on the latest cancellations. The app. is free so download it today!!!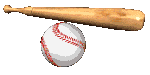 ---
Your feedback on the site is greatly appreciated. Please sign in to our "Guestbook" and leave your comments.

---
Contacting Administrator
Please be aware that I am unable to answer my cell phone during my working hours of 7:30am - 4:00pm. If you need to contact me during this time period either text me at that number or leave a message and I will contact you after 4:30pm.
Thank You...Roger
---
Schedules Below
The schedules below are showing "Visitor" AT "Home". Please use your printed copy to determine if you are Visitor or Home team.
Wednesday, July 24, 2019
Blue Division
Buckeye Classic @ Cypress Companies
9:30am
ECSM Properties @ Mac's Cabana #9
9:30am
Five on Three @ Adolph Optical
9:30am
Gold Division
Akron Monument & Granite Co. @ J & J Softball
11:15am
Schultz, Bertin, Kurzweil @ TeamHealth Summa
11:15am
Ilene Shapiro @ Green Diamond Grille & Pub
11:15am
Silver Division
Houston Hall & Pub @ Judge Teodosio
5:45pm
Beef O'Bradys @ Team Silver
5:45pm
White Division
Sheriff Barry @ Portage Pumps
7:15pm
Jim & Sons Transmission @ Howard Hanna
7:15pm
Fully Loaded @ Angie's
7:15pm
Portage Pumps @ Sheriff Barry
8:15pm
Howard Hanna @ Jim & Sons Transmission
8:15pm
Angie's @ Fully Loaded
8:15pm
Friday, July 26, 2019
Blue Division
Cypress Companies @ Adolph Optical
9:30am
ECSM Properties @ Buckeye Classic
9:30am
Mac's Cabana #9 @ Five on Three
9:30am
Gold Division
Green Diamond Grille & Pub @ Akron Monument & Granite Co.
11:15am
J & J Softball @ TeamHealth Summa
11:15am
Schultz, Bertin, Kurzweil @ Ilene Shapiro
11:15am
View Full Schedule
Venues
#1 - Foundation Fields
#2 - Foundation Fields (Back-up)
#3 - Foundation Fields
#4 - Foundation Fields
Patterson Sports Complex
Signup for Alerts
Get important messages from Silver League Softball by Text & Email