CYPRESS COMPANIES - BLUE DIVISION CHAMPIONS!!!
SHULTZ, BERTIN, & KURZWEIL - GOLD DIVISION CHAMPIONS!!!
AKRON RIVER RATS - RED DIVISION CHAMPIONS!!!
JUDGE TEODOSIO - SILVER DIVISION CHAMPIONS!!!
JIM & SONS TRANSMISSION - WHITE DIVISION CHAMPIONS!!!
Welcome to the Official Home of
Silver League Softball
MESSAGE FROM THE BOARD
September 3, 2019
As our 33rd year is slowly coming to a close, we are still working on next year. But first, I would like to congratulate all our League and Tournament champion's. We can only hope that Mother Nature can find a way to provide us with a summer of sunshine next year.
A week ago Monday, four members of the Board meet with the mayor to discuss our five issues along with our most critical issue, field usage for making up rained out games. After a few minutes of remarks, we started to address the main issues for the meeting and our league moving forward. Both sides shared ideas on these subjects. We suggested to the Mayor that he look into using rubber or plastic straps for foul lines from the infield to the outfield fence. Fill in the batter boxes with a good clay mix, water it and pack it down. For restrooms the Mayor is looking into renting a better quality P/P that will be permanent at the fields, that are very similar to what is being used at Lake Anna. For field usage to make up rained out games the Mayor suggested that "IF" he could open the fields on weekends, he would supply us with a couple of rakes and a broom for us to prepare and prep the fields for play. And "NO" we can not use the Service departments equipment. For the lights he is looking into replacement of the burnt out bulbs on field two or having all the bulbs replaced on all four fields with LED bulbs. Funding for these projects is a problem for the City. 
Clearly, throughout the meeting the Mayors main concern ( and should be ) is the upcoming primary election a week from today. The democratic winner will be the next Mayor, as we were told there is no Republican candidate running for Mayor. Whomever wins will have a heavy lift with the elephant in the room. In October both B&W and the Plastic company will be moving, and if that is not enough, the K-Mart Department Store announced they will be closing in December. The hits to the city just keep on coming and not with a softball bat. In a previous message we addressed the electric bill for June that was a little over $7300.00 for the lighting of the fields, street lights and a couple lights on the maintenance and restroom building's. Our field usage fee for the entire 2019 season WILL NOT cover the costs for the June bill. That would be very difficult for any Mayor to justify, knowing that the residents of the City are paying the whole electric bill for three months and part of another month. Especially when the Silver League has only 6 players residing in Barberton. Fellows, I know some of us try our best to stop at Angie's, Hunky Club and other places to grab a sandwich and drink a couple of beers. I know by doing so we are making a effort to offset some expenses  for the City and help the local economy, but I do believe it falls short.
The Board at its last meeting agreed to wait to after the elections to make any decisions and have another chance to talk with who ever is the Mayor. Our preference is to continue to play in Barberton but can Barberton afford us to continue to play at the Foundations Fields especially at night which require lights.
As always, we will continue to keep everyone updated moving forward.
The Board 
---

ELTON SMITH - BLUE DIVISION 

---


BROWN'S FOOTBALL POLL
RESULTS
    CORRECT - 9   69%
    INCORRECT  - 4   31%
    NEXT GAME: LOS ANGELES RAMS
---
RAIN OUT ALERTS


F.Y.I. - For 2019 I am revising the way alerts are sent out. Anyone who has signed up for the rain out alerts will need to go into your account and specify in which division you wish to receive your alerts (i.e. Blue, Gold, Silver, Red, or White). This will eliminate players from getting alerts that do not pertain to their division. For players that have signed up for the rain out alerts - All division ALERT's will be sent at approximately 8:30. If you have not received your alert, at least 15 minutes before the scheduled time, you should assume your game(s) are still on and report to the fields. At that point the games are in the hands of the Umpires. If the Blue/Gold games are cancelled the Silver/Red/White games are cancelled as well for that day.
The AM and PM alerts have been discontinued.
If you haven't signed up for these alerts you can do so at any time. This just may save you an unnecessary drive to the fields on a rainy day.
Note: Several players have been having issues with signing up for these alerts. If you are still having these issues or are a new player attempting to sign up please email me your name and I will try too work through this process with you. I will need your email address, cell phone number, zip code, and phone carrier. Once I have those you will be sent a code from the site which you will need to send me in order to complete the process. If you do not receive a code I will notify the site support and try to get this resolved.
Thank you...Roger
---

Anyone wishing to add their team photo from last year or this year to the scroll at the top of the site can send it to me via email in .jpg format.
Also during the season you can send me any pictures you would like added to the Photo Album page in .jpg format.
You never know...at some point you may see yourself scrolling across the Silver League website.
---
Mobile App.
You can now get your league web page on your mobile device. Merely download the app. at m.leaguelineup.com/silverleaguesoftball and make it one of your favorites. Look at your schedule or standings and keep up on the latest cancellations. The app. is free so download it today!!!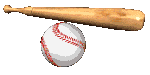 ---
Your feedback on the site is greatly appreciated. Please sign in to our "Guestbook" and leave your comments.

---
Contacting Administrator
Please be aware that I am unable to answer my cell phone during my working hours of 7:30am - 4:00pm. If you need to contact me during this time period either text me at that number or leave a message and I will contact you after 4:30pm.
Thank You...Roger
| | Venues |
| --- | --- |
| | #1 - Foundation Fields |
| | #2 - Foundation Fields (Back-up) |
| | #3 - Foundation Fields |
| | #4 - Foundation Fields |
| | Patterson Sports Complex |
Time Until Poll Ends
Sunday, September 22, 2019 8:20 PM
Signup for Alerts
Get important messages from Silver League Softball by Text & Email